The Mondrian House in Amersfoort, Netherlands, has been renovated to coincide with the 100th anniversary of the De Stijl art movement. Tinker imagineers created and produced the multimedia concept and a new design for the interior, covering everything from the entrance, the café and shop to the routing and atmosphere.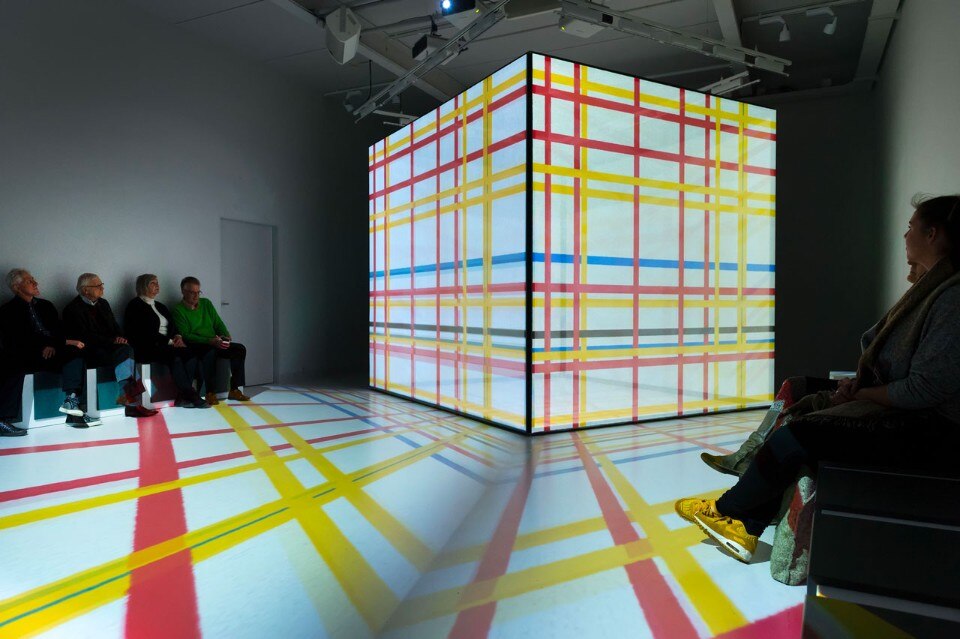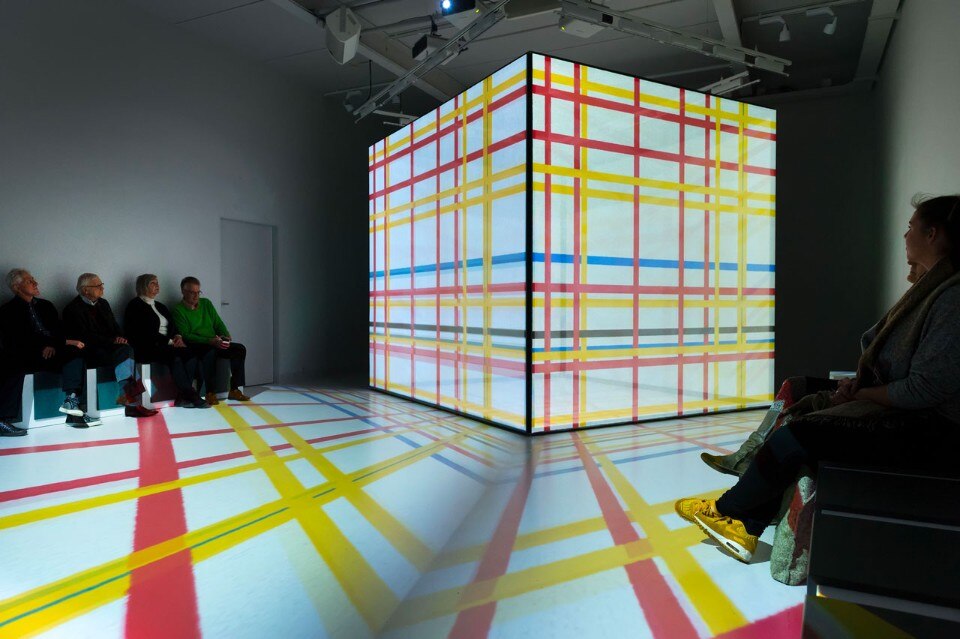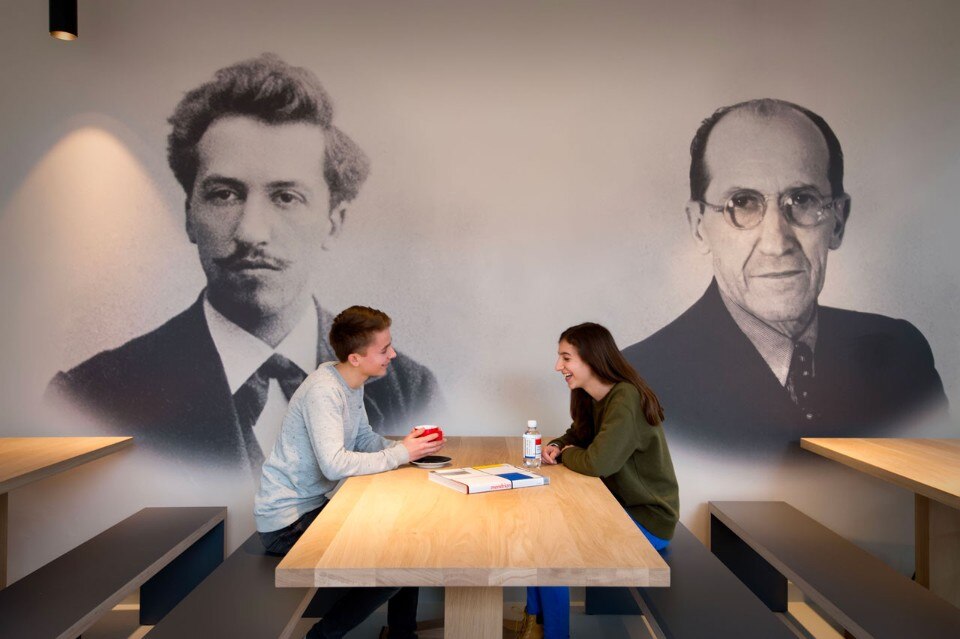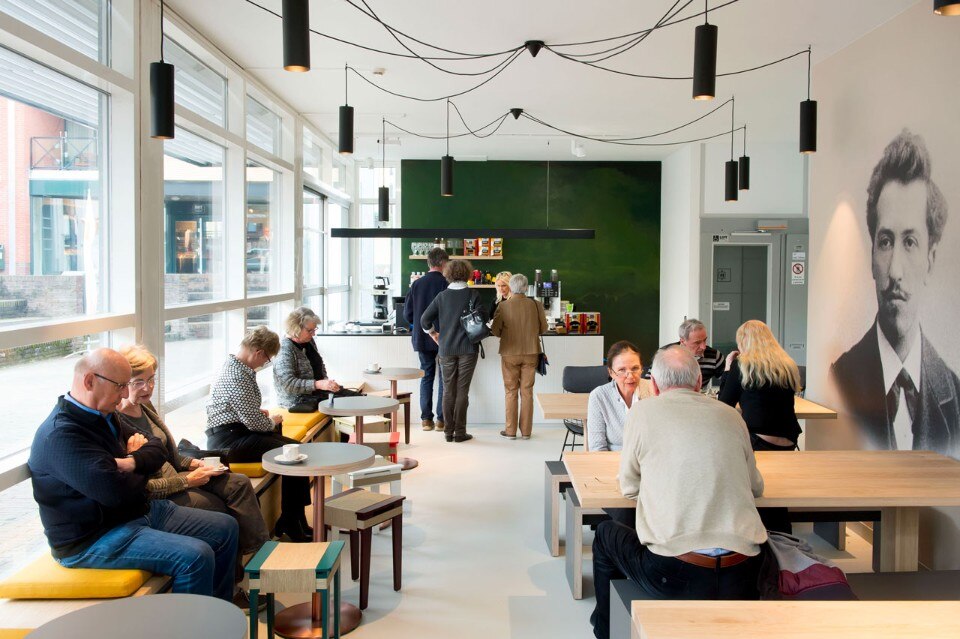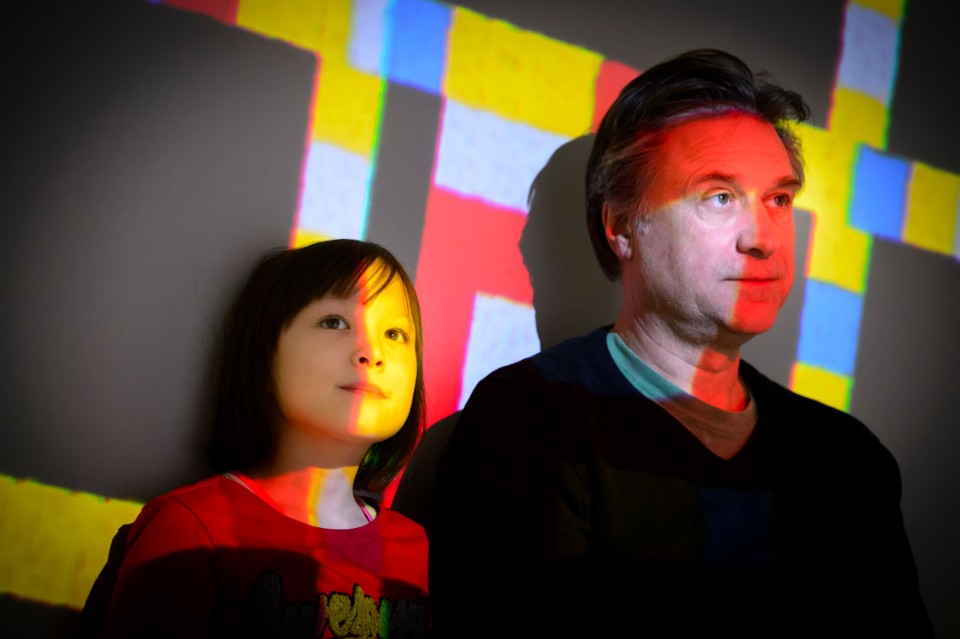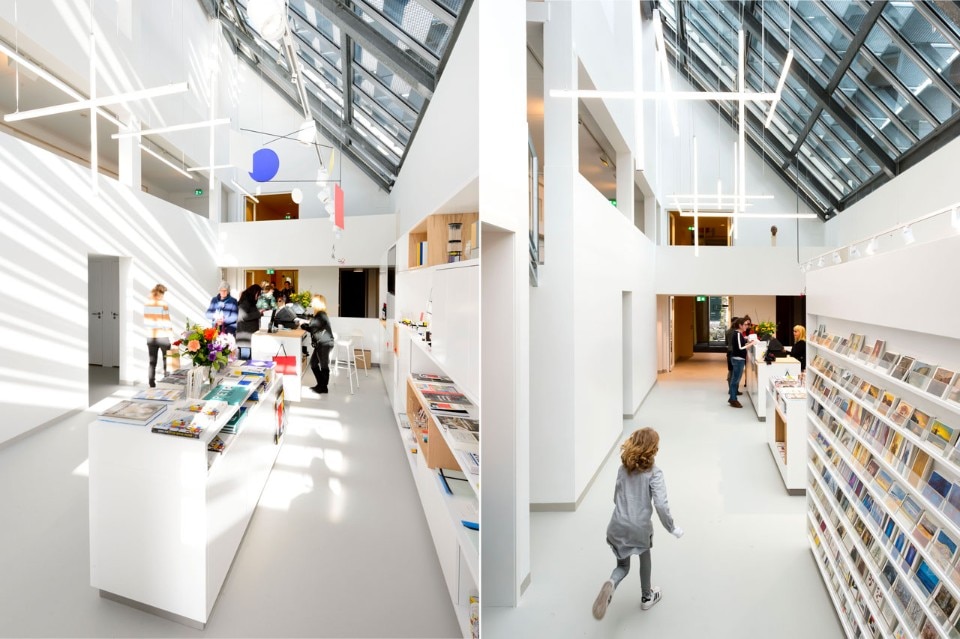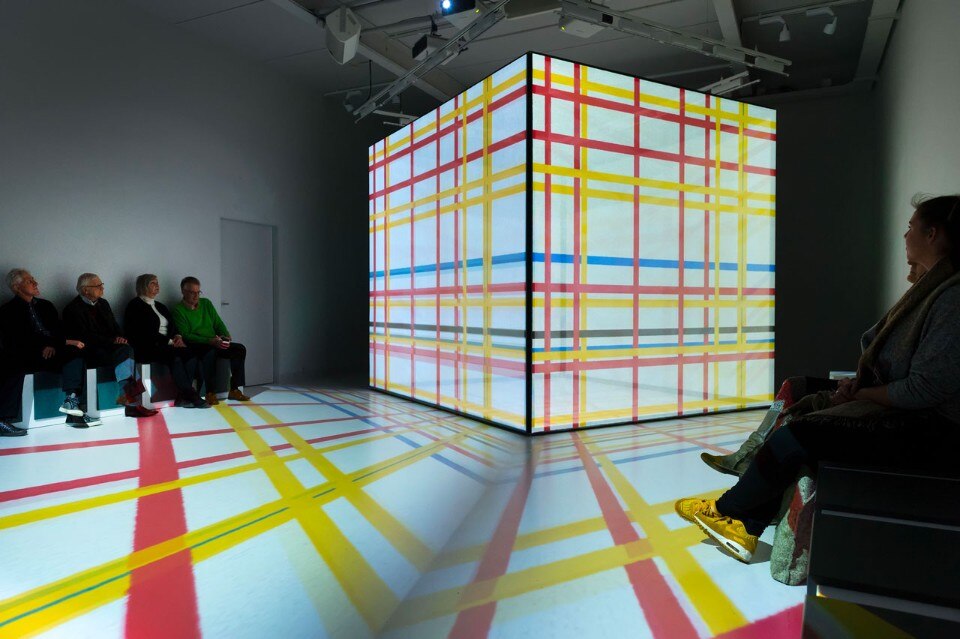 Tinker imagineers, Mondriaanhuis, Amersfoort, 2017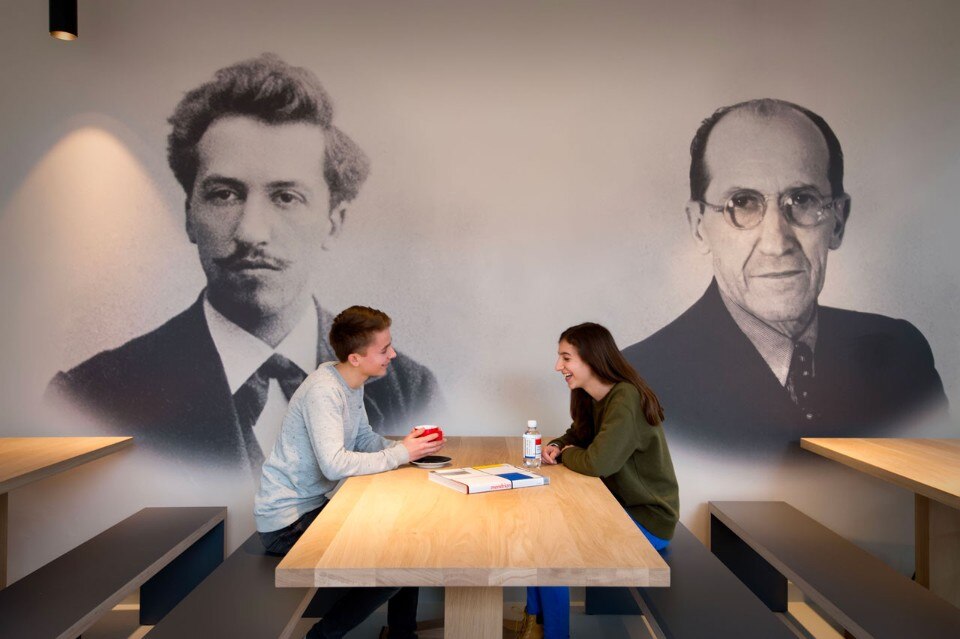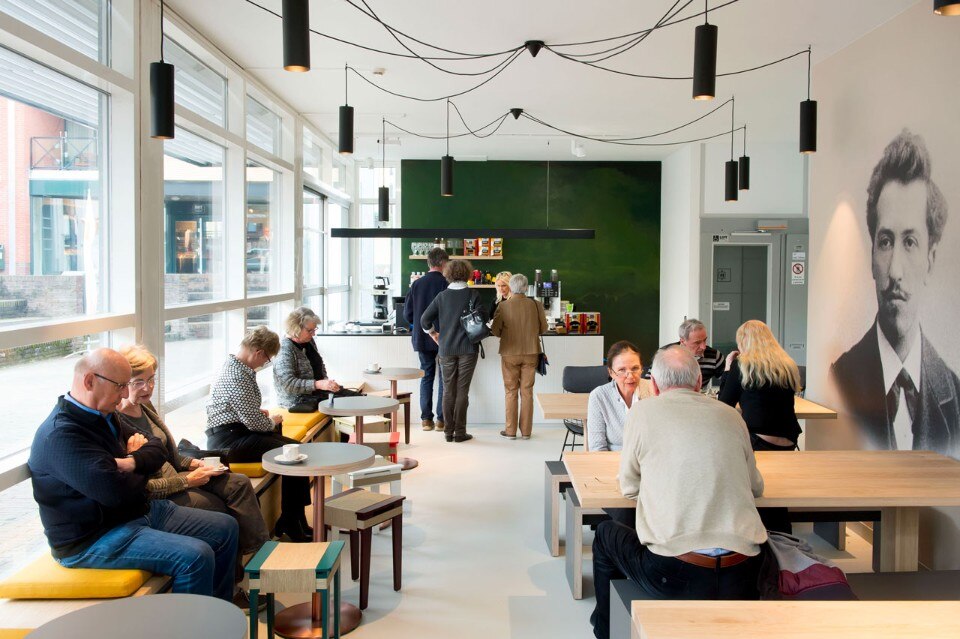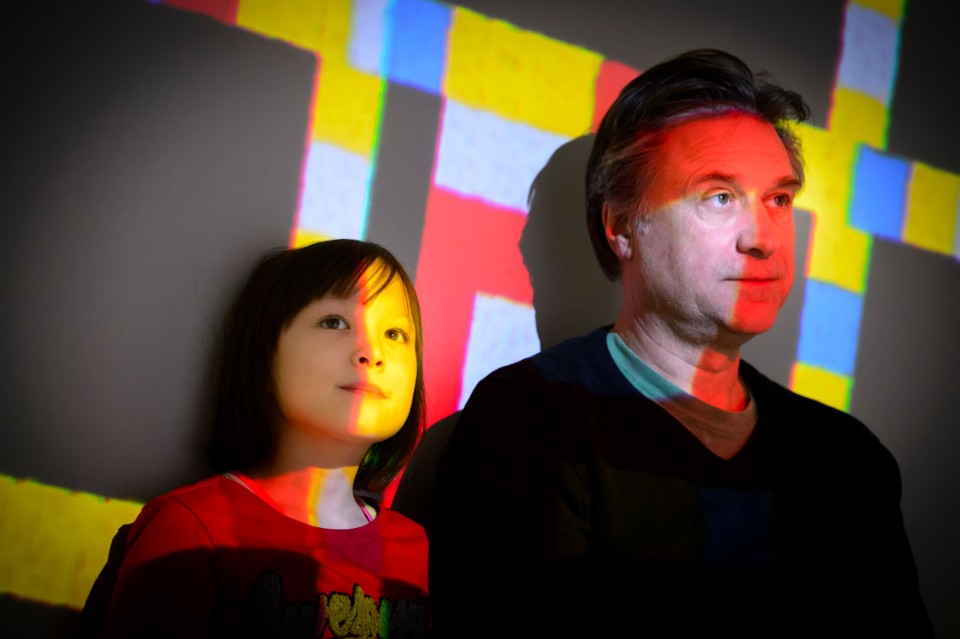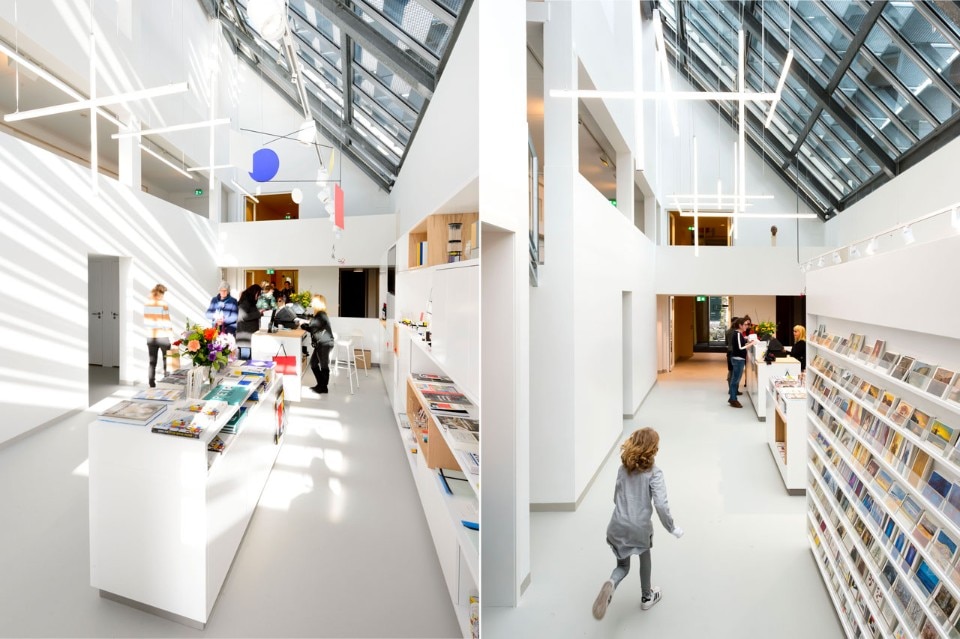 In the house where Piet Mondrian was born, visitors walk through the life of this headstrong pioneer of abstract art: from Amersfoort to Winterswijk, and from Amsterdam via Paris and London to New York, his final destination. They get to know his iconic work, his spiritual formation, his interests, and his friends, and join him in his artistic quest.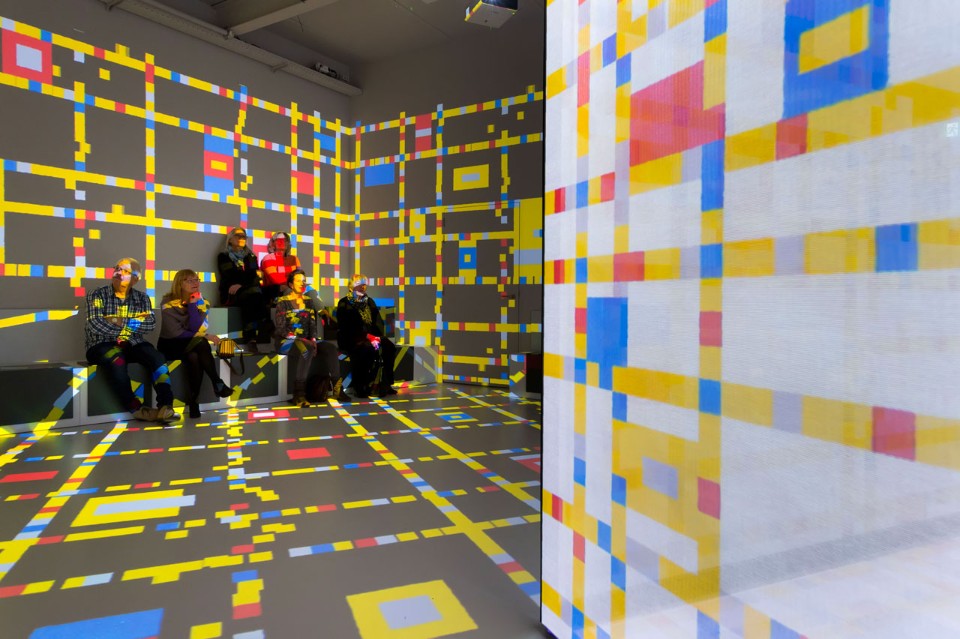 The renovation of the interior was based on the concept of an empty canvas. When entering the Mondriaanhuis, you experience a white, bright space. Along the route through the museum, the canvas of his life is gradually filled in. The artistic signposts consist of large, coloured areas that refer to colours from his entire oeuvre, such as the dark greens or pinks from his early period. These have been hand painted in the layered structure that is characteristic of Mondrian.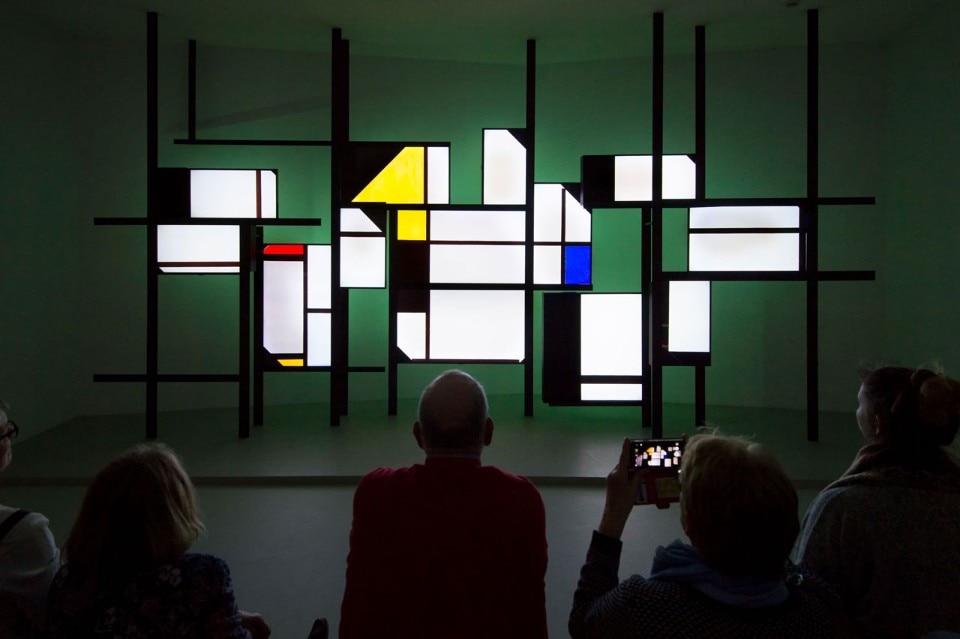 Mondriaanhuis, Amersfoort, The Netherlands
Program: museum renovation
Design: Tinker imagineers
Furniture: ham, post & van huystee
Completion: 2017