During Milan Design Week, the young collective The Ladies' Room will present Fenomena at Garage Sanremo, an all-female installation inspired by Sensism, the principle where sensations are the driving criteria for good and truth.
The body solicitation is the core of the project, where an experiential corridor becomes a path for sensory activation via olfactory, tactile and auditive stimuli. The visitor is invited to explore the whole space through perception and form. In this digital age, Fenomena focuses on the value of the tangible, where the only thing needed is ones body. The installation is divided into four sections: one dedicated to smell, two to touch and one to sound. The promenade goes through scented filters, feathery cuddles, soft stones and a sound curtain. Every object has a surreal aspect, in order to stimulate instinctive reactions.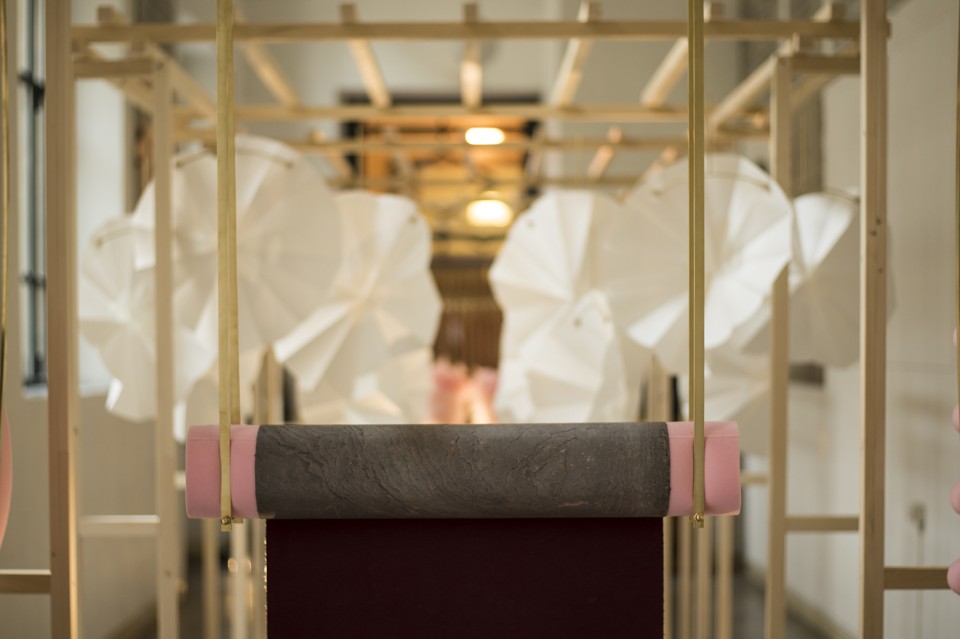 Sara Ricciardi, Ilaria Bianchi, Agustina Bottoni and Astrid Luglio met at Operae 2016 where they had to share the same room – that of Savoy women – where massive portraits of ancient women looked down on them during their debut. The four designers decided to bring back that situation, and developed a choral poetic that plays with complicity, the ironic ladies' toilet, and predictions of new morphologies.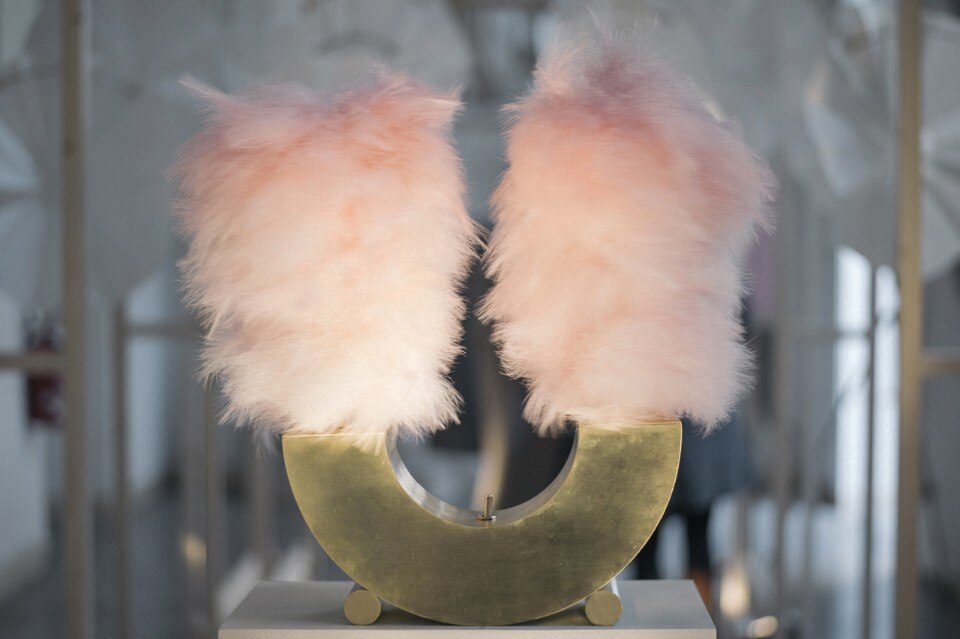 Fenomena
Design: Sara Ricciardi, Ilaria Bianchi, Agustina Bottoni and Astrid Luglio
Set design: Foro Studio

3 – 7 April 2017
Garage Sanremo – 5Vie
Via Zecca Vecchia 3, Milan