Tham & Videgård Arkitekter created a members' club and co-working space for Sweden's creative crowd. Housed in the former Beckman's design college, the project was to refurbish the entire building, dating from the early 1900s and originally built for a sewing machine factory consisting of two five level buildings around a covered atrium courtyard.
Given the extensive construction work needed in combination with an extremely short time frame and limited resources, the challenge was to put together a high quality architectural environment. The architects proposed three elements that provide continuity throughout the entire space: a colored patterned floor made of sawn ceramic tiles, a painted frame structure to create partitions made of standard wood, and a new circular pendant lights to be used as a floating ceiling.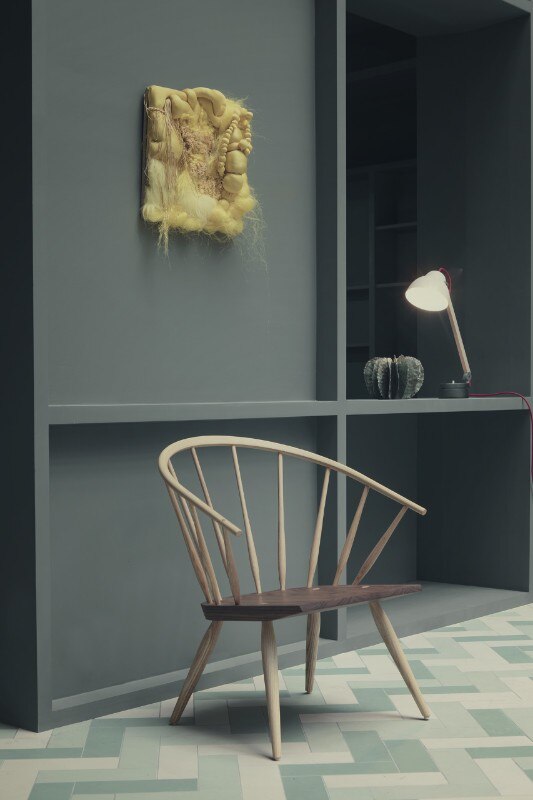 The layout includes different working environments, from open social lounge spaces and communal work tables, to more secluded glass cubicles and private office rooms. Next to the office spaces the five-storey venue should also host events, workshops and exhibitions as well as conference rooms. The main entrance hosts a design shop and café, while the spacious atrium functions both as a member's restaurant run by two of Sweden's best chefs, and for special events including contemporary art.