Spotti Milano is showcasing a new edition of the famous VV Cinquanta lamp series, conceived by Vittoriano Vigano in 1951. Designed when the Italian architect was Art Director for Arteluce, series features a posable direct light source that can swivel and tilt, for direct working light to general lighting. 
The floor model stands gracefully on a slender black aluminium frame. The reflector is mounted to an articulated stem that can swivel and tilt, enabling various lighting scenarios. The wall model is mounted on a brass fixture, allowing the reflector to rotate 350 degrees, and can be angled 160 degrees. The suspension model is a sophisticated luminaire with a distinctive dual-stemmed construction.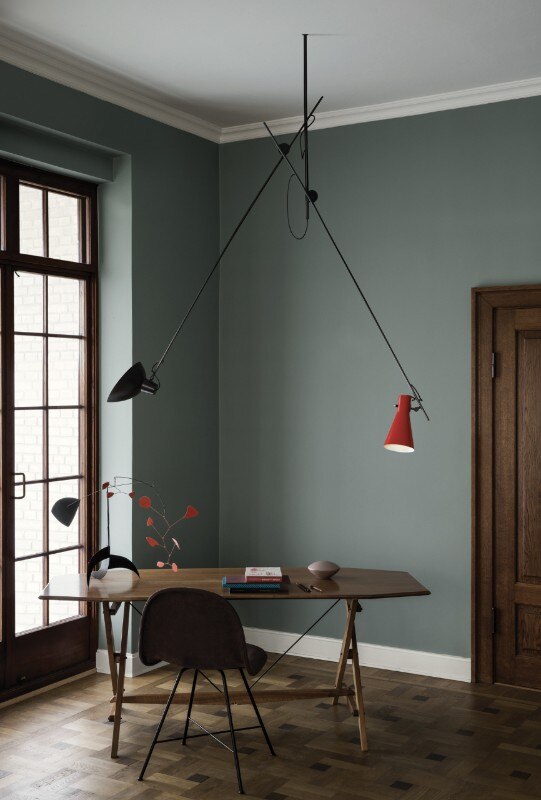 It features two uniquely shaped reflectors, one narrow and one wide. The fixture and the reflectors can be adjusted to many different positions, enabling a wide variety of both downward and upward lighting. The invitingly playful design encourages dynamic lighting compositions. The VV Cinquanta reflector is made of spun aluminium, available in original Vittoriano Viganò colours.

VV Cinquanta
Design: Vittoriano Viganò
Production: Astep
Distribution: Spotti Milano
Year: 1951 – 2016