The Canadian Centre for Architecture (CCA) presents "What About Happiness on the Building Site?". The exhibition emphasizes the social role and responsibility of the architect by rethinking traditional field practices and pursuing strategies to initiate social progress through critical research, new tools and experimental attitudes.
It offers a reading of the early 1970s McAppy report, a witty proposal by the British architect, thinker and radical innovator Cedric Price (1934–2003). The two-volume report combined with a Portable Enclosures Programme (PEP) proposed how to improve labour conditions, assuring happiness and well-being, both mental and physical, for employees by prioritizing a low-stress, boredom-free building site.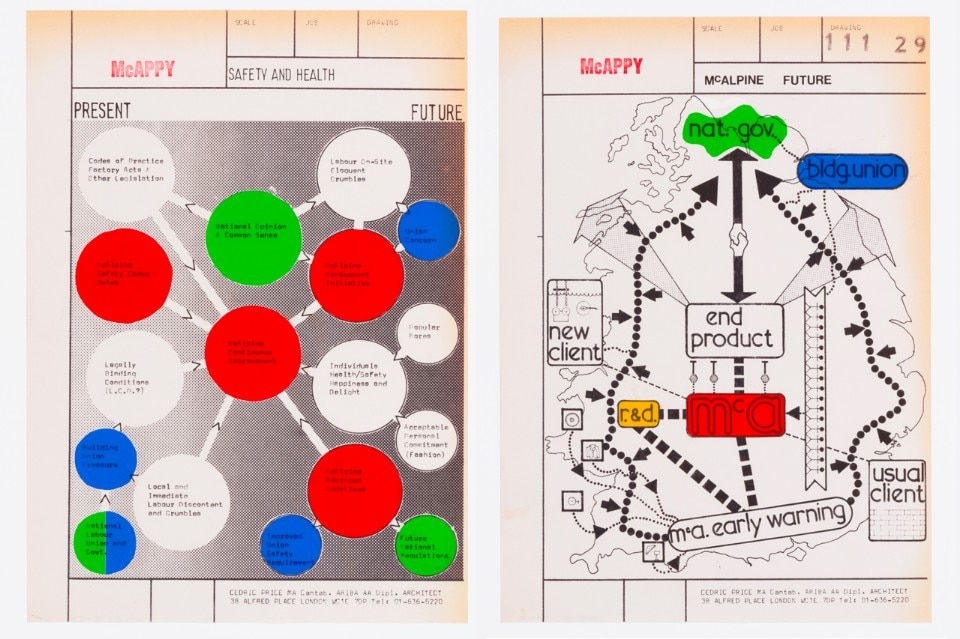 The McAppy Report is a comprehensive analysis of the organization of building sites, covering logistical and organisational topics that include workers' safety and well-being, labour rights, communication at multiple levels between workers and technicians, and efficiency and economy in construction processes. The exhibition explores the full scope of the McAppy project, showcasing the two volumes, its elements and stages, Price's research and testing methods. It features texts, quotes, photographs, sketches, drawings, diagrams, models, letters, news clippings, Union handbooks and assorted trade catalogs.