Archea's architects welcomed the challenge of creating a contemporary project on a historical heritage building. Their redevelopment and conversion plan protects the existing building while maintaining absolute respect for the city setting. The plan leaves the original volume unchanged, with a new, all glass architectural structure connected to the existing perimeter by walkways suspended over the water. The new structure is completely independent; translucent and ethereal, its proportions follow the rhythm of the wall section as determined by the original facade.
The physical separation between the new "building" and the historical face creates a powerfully evocative space between inside and outside where water flows in large pools. The edges of the warehouse walls and its windows and doors are reflected in the glass enclosing the space, letting us see what is going on inside. The new structure spreads over four floors, like a theater set for food. A completely underground floor is for parking. Natural light reaches the next floor up, lower than street level, through a gap between original building envelope and the new one. This floor and the ones above it are for Eataly's retail business. The ground floor, 80 cm above street level, maintains the historical safety margin that keeps it above high tide. The new mezzanine, though at a higher point than the perimeter walls, reaches the top level of the original pitched roof, which was destroyed.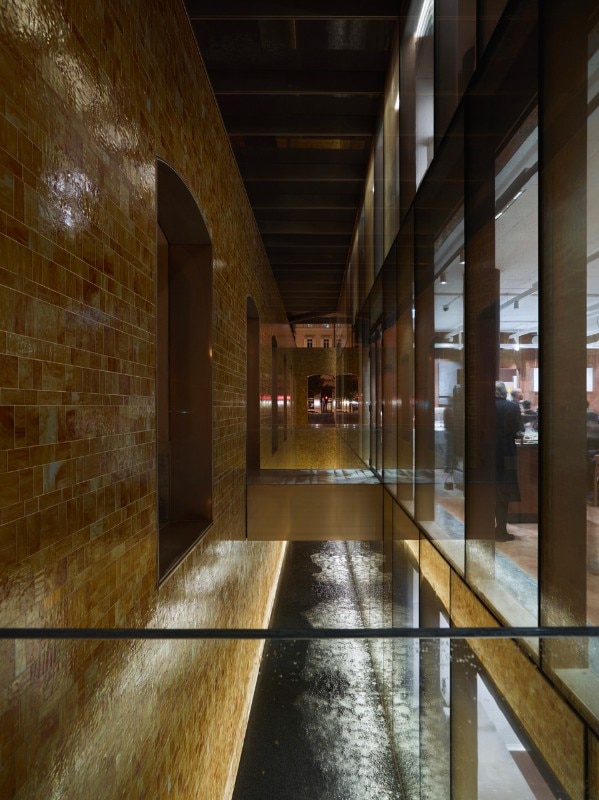 A large window facing the sea affords a remarkable view of the port of Trieste. Featuring a majestic double staircase of COR-TEN steel, the building's atrium is like a theater foyer. The staircase, which connects the three retail floors, has two spectacular pools of water at its base. The atrium also has a large wall clad in back-lit glass bricks whose form and material suggest the interior coverings of the historical tanks where wine was once stored.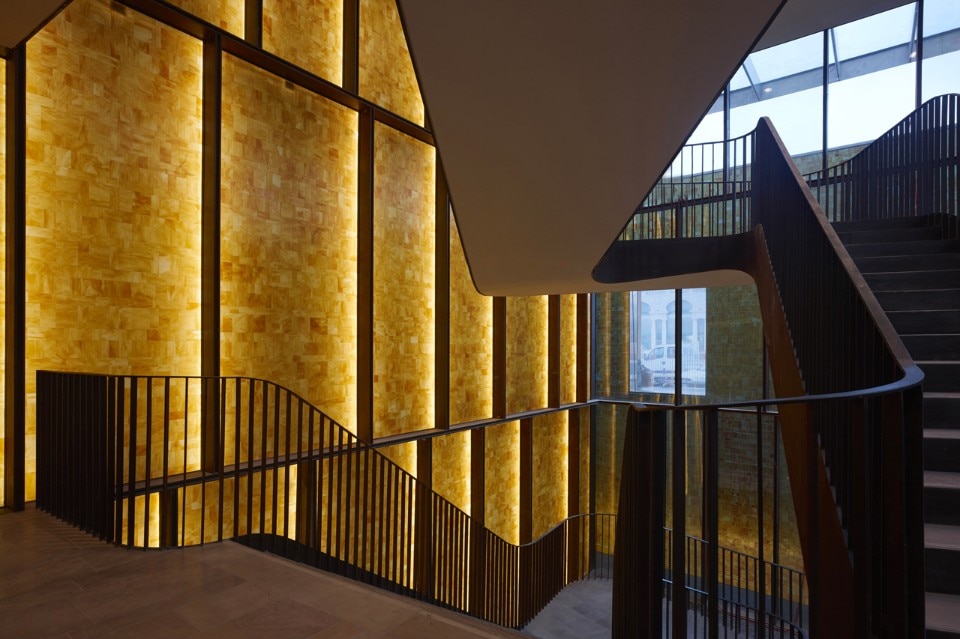 Former wine warehouse, Trieste
Program: shop
Architect: Archea Associati
Completion: 2016