Kartell is celebrating the 50th anniversary of Componibili, one of the brand's most iconic objects and an outright long time bestseller since 1967, the year it was first launched at the Salone del Mobile in Milan. To mark this important anniversary, Kartell is presenting a special installation titled "The design towers" at its flagship store in Paris. Featured alongside the Componibili, there will be other "cornerstones" of the Kartell world, such as La Bohème by Philippe Starck, Sparkle by Tokujin Yoshioka, Pilastro by Sottsass, Stone by Marcel Wenders and Optic by Patrick Jouin.
Originally presented under the name of "mobili 4970/84", the Componibili represented an absolute novelty for the company and made design history with an original approach that associated design with plastic materials, born of the creativity of Anna Castelli Ferrieri, wife of founder Giulio Castelli and one of the first designers to have elaborated the concept of modularity.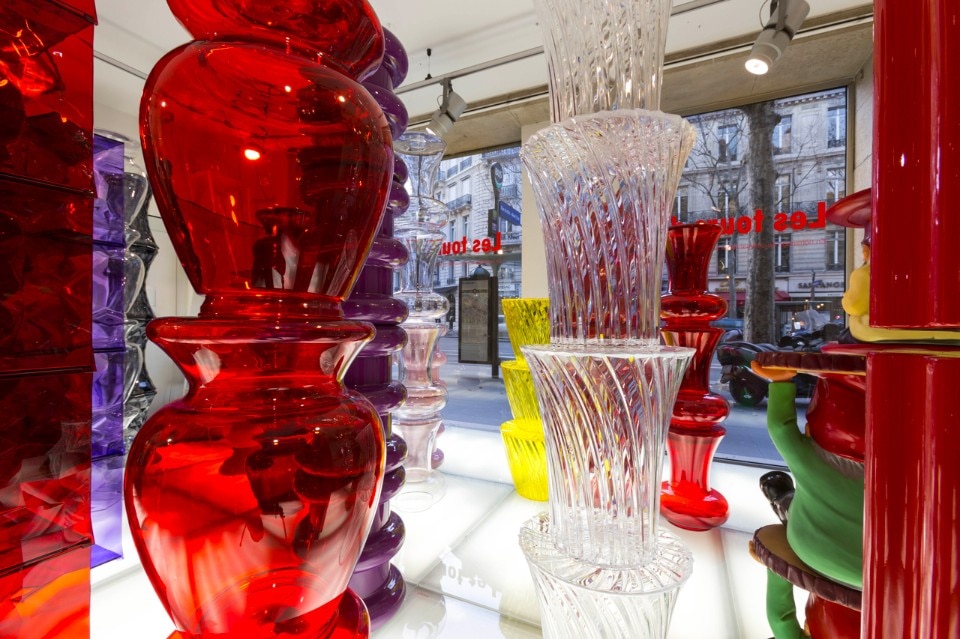 Flexible, functional and practical, the Componibili have been in production for forty years, an ever present and contemporary symbol of an extremely fertile period of creativity in which new aesthetic precepts and lifestyles were established, when domestic living found a new dimension and plastic assumed a cultural value as the material of the future.

until 24 January 2016
The design towers
Maison&Objet 2017
Kartell flagship store
242 Boulevard Saint-Germain, Paris