Recepe and cooking blog Tastemade commissioned architecture firm Studio dLux to design its new headquarters in São Paulo, Brazil, with two scenographic kitchens, where the recipe videos are recorded, a bar, the company offices and a cafe open to the public.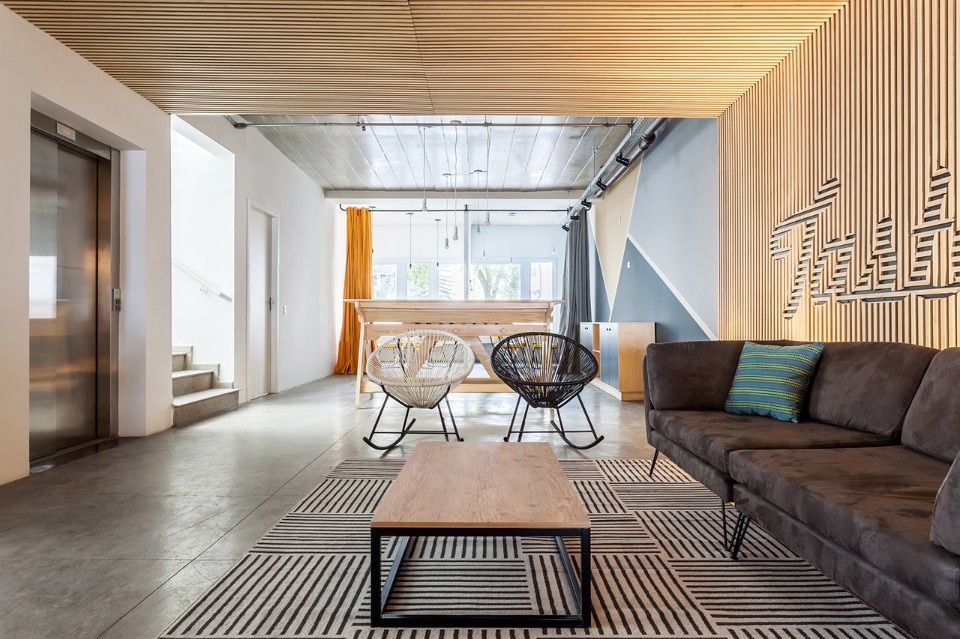 The offices are located at the first floor with walls covered with geometric graphics. Once entering the space, the attention is caught by a large wood panel that covers one of the walls and the ceiling, and the vertical orientation of the pine slats become horizontal to form the logo of the company. This same wooden pattern repeats throughout the office on the desks, chairs and cabinets. The table tops are made in black Formica and central ducts hide the wires, and serve as a stand that can support plant vases and other objects.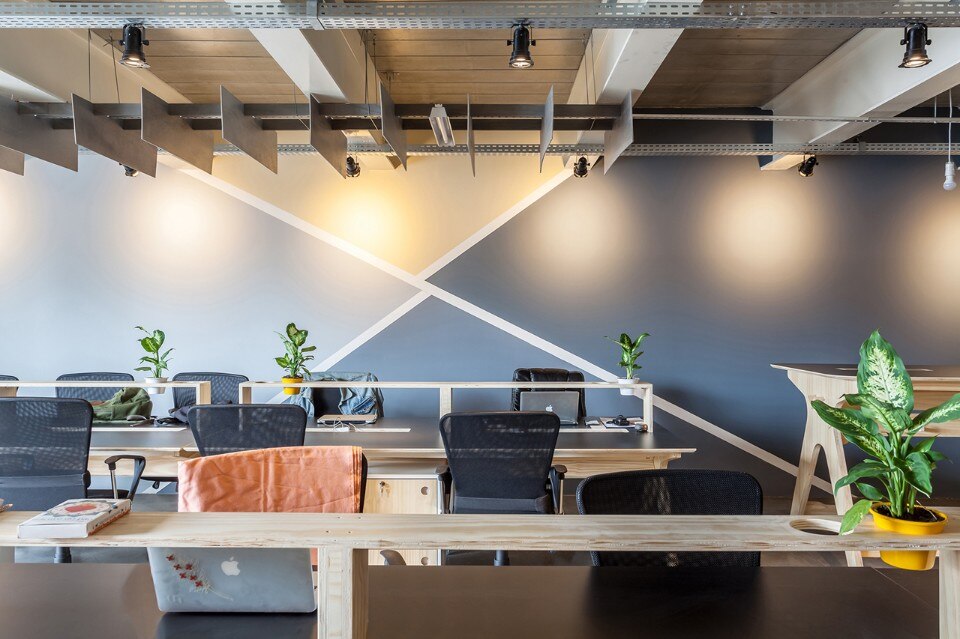 The lighting of the space has been left visible, with perforated cable trays where spot lights are distributed. It was decided not to have plaster lining, but on the tables was built a wood liner that works as a sound hitter, improving the acoustics of the workstations. The headquarters also have meeting rooms and a space for relaxation.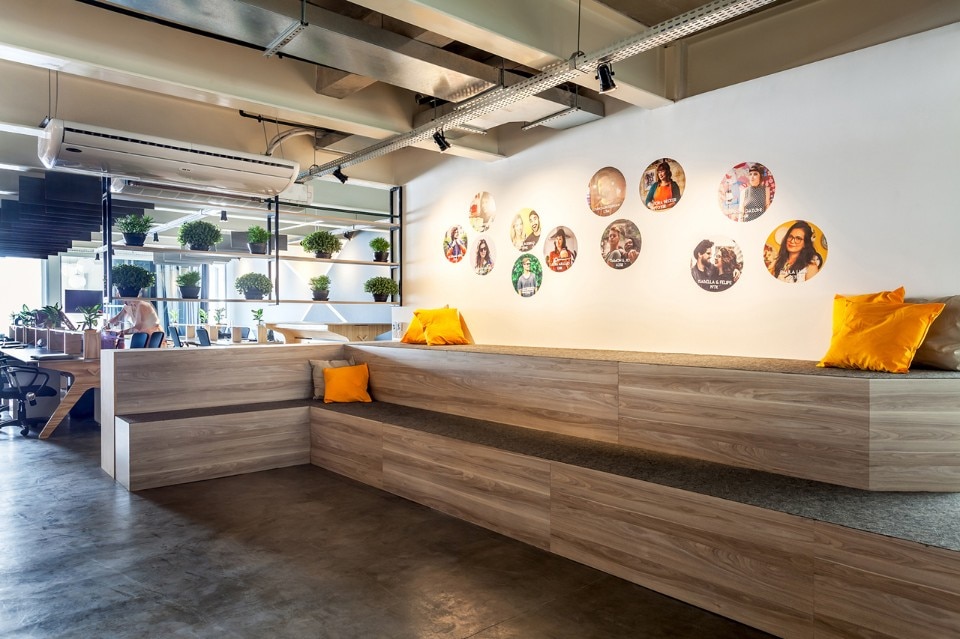 The kitchens were created with two different styles, rustic and modern, featuring a central movable island in front of an L-shape cabinet. The water tap is made with copper pipes, and the wall finishing above the sink is made with hexagonal pieces of Portobello porcelanato and wooden slats.

Tastemade , São Paulo, Brazil
Program: offices
Architects: Studio dLux
Completion: 2016