Surman Weston was commissioned by a musician and seamstress couple to design a shared workspace for their bijou north London garden. The extremely tight site and the greenery of the neighbouring gardens were significant design drivers for the scheme.
Externally, the study is wrapped with an innovative cork cladding that forms the weatherproofing layer and acts as a thermal and acoustic insulator. The natural earthy quality of the thick cork combined with wild flower roof also helps nestle the building into its organic green surroundings.
Internally, the simple volume is lined with birch plywood. To help create the feeling of space with the limited floor area, the furniture – also in birch plywood – is cantilevered off the walls.
Bathed in natural light via a generous skylight, the desk unit is divided by a central slot window. The interior space can be opened up to a small garden area by sliding the oak framed pocket door fully out of view.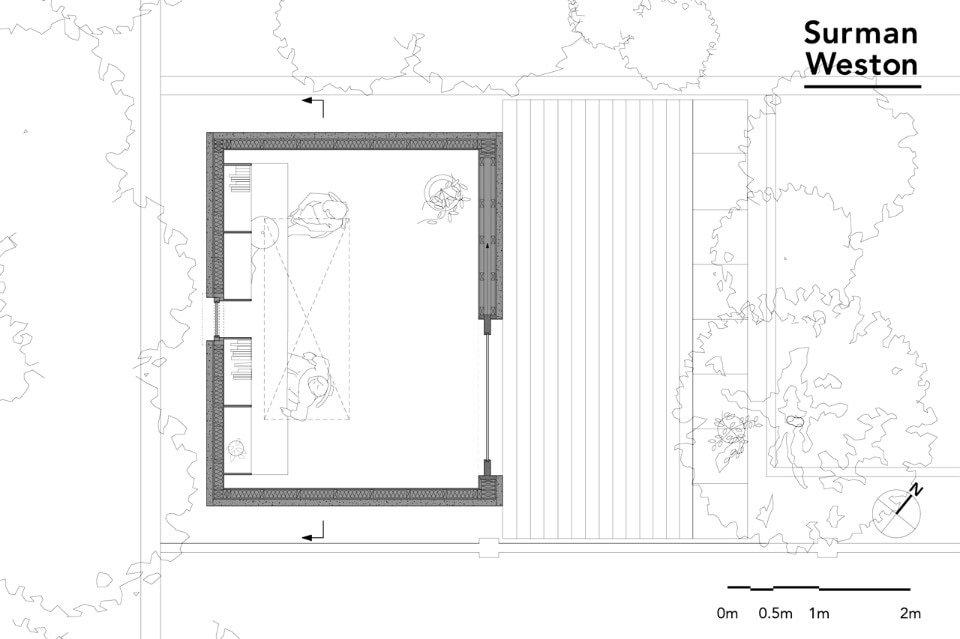 Surman Weston, Cork Study, London, 2015
Surman Weston, Cork Study, London, 2015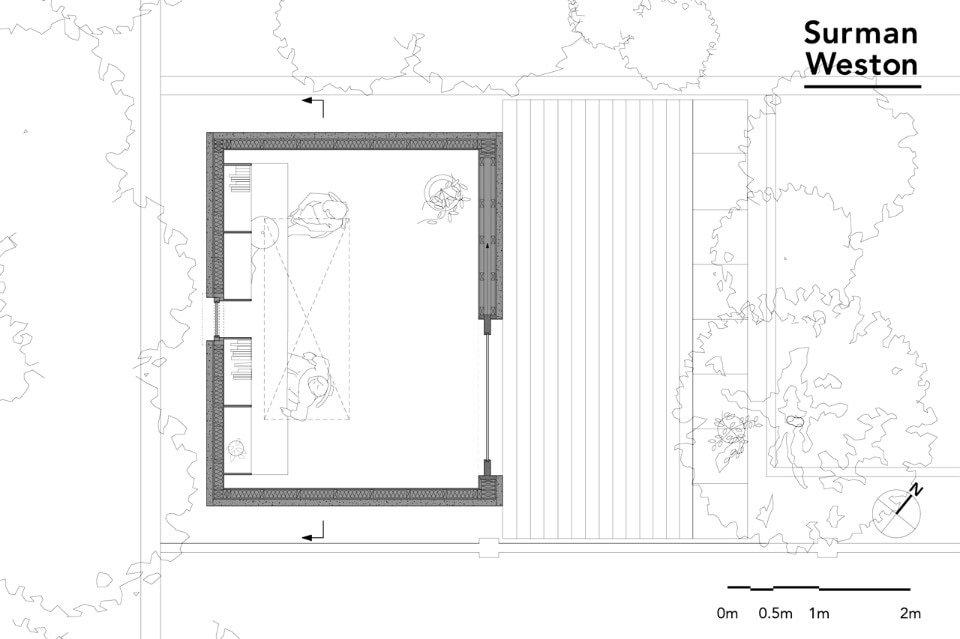 Surman Weston, Cork Study, plan
Surman Weston, Cork Study, section

Cork Study, London
Program: workspace
Architects: Surman Weston
Carpentry: Tom Kelly & Gino Saccone
Joinery: Tim Gaudin
Completion: 2015