Lebanese designer Richard Yasmine presents a series of carafe, jugs, soliflore and table lamps made of solid brushed brass elements and a very thin hand blown borosilicate glass that interact with each together.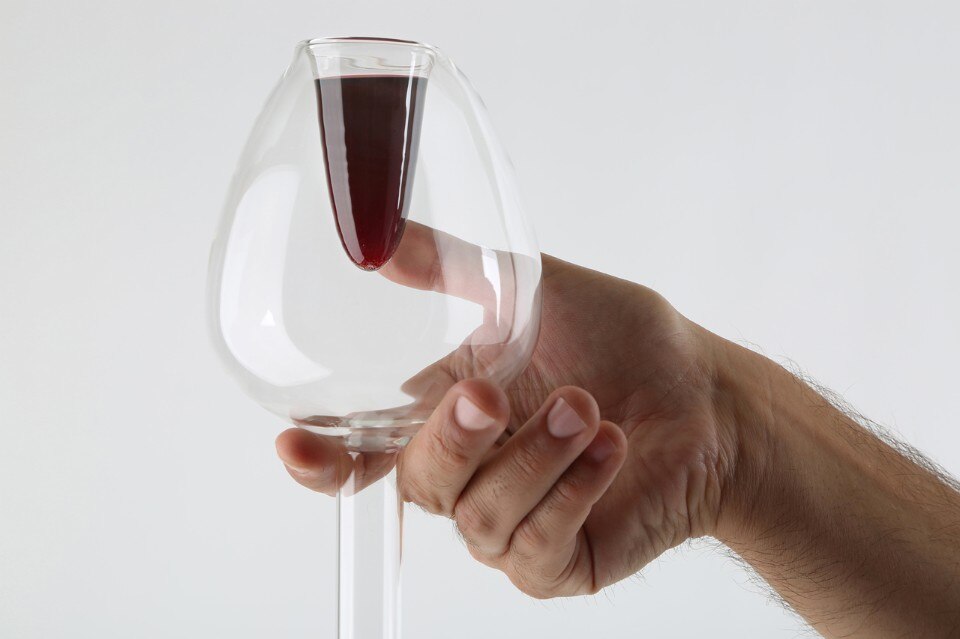 The metamorphosed glass jug imitates the shape of the brass rod and covers half of it in a sexually referred way. With a firm base to maintain the stability of the long glass piece, the collection plays with contrasts between the materials used: light and heavy, transparent and dense, weak and strong.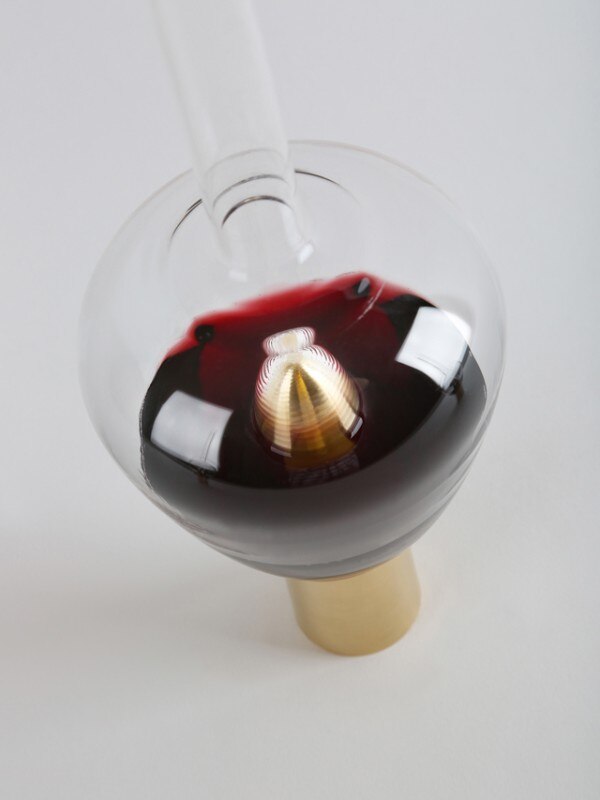 Plugged is a sort of continuation in a way to the designer's concern with taboos. He explores new shapes in everyday objects aiming keeping in mind interaction, social and religious issues. In his own words, "I want people to think, ask and believe in diversity, equality, feminism regardless religion, skin color, sexual orientation and lots of other matters that some people are still scared to talk about".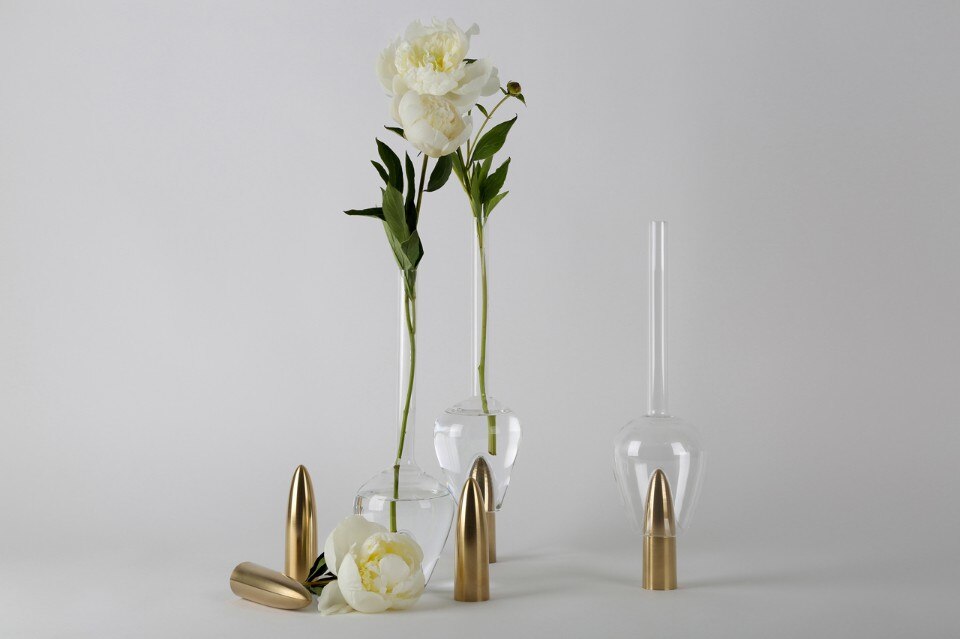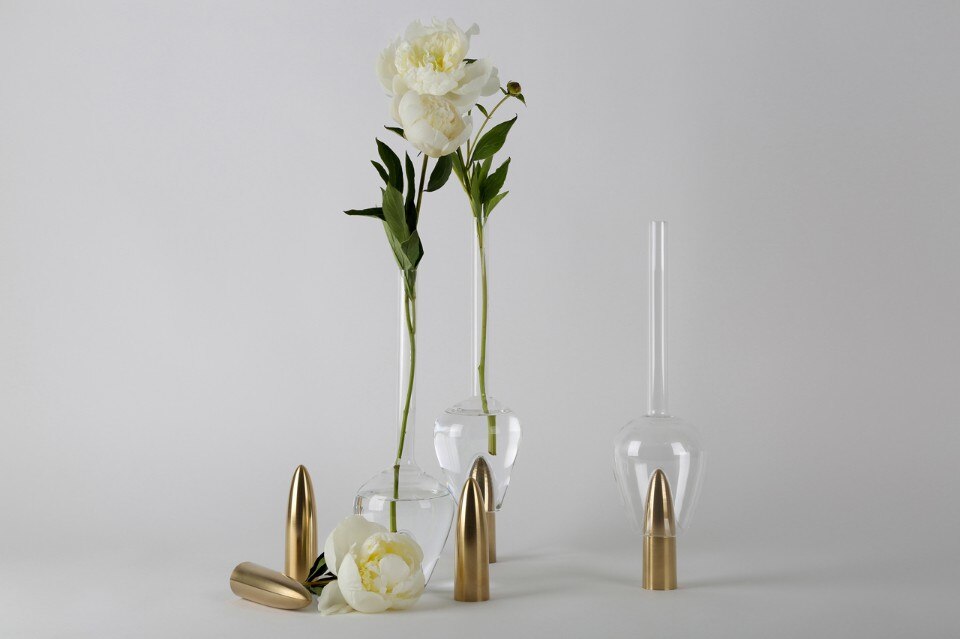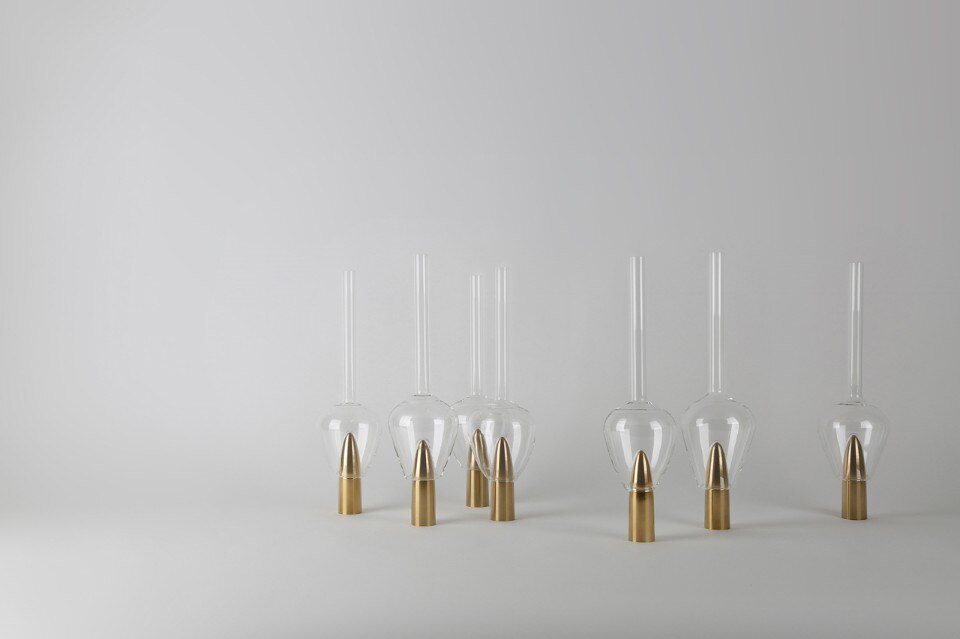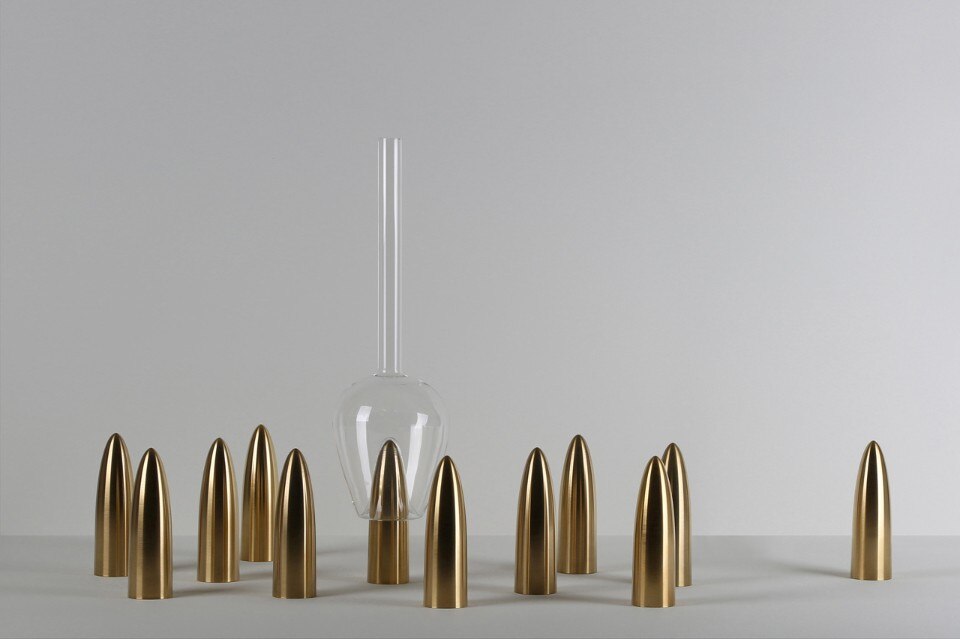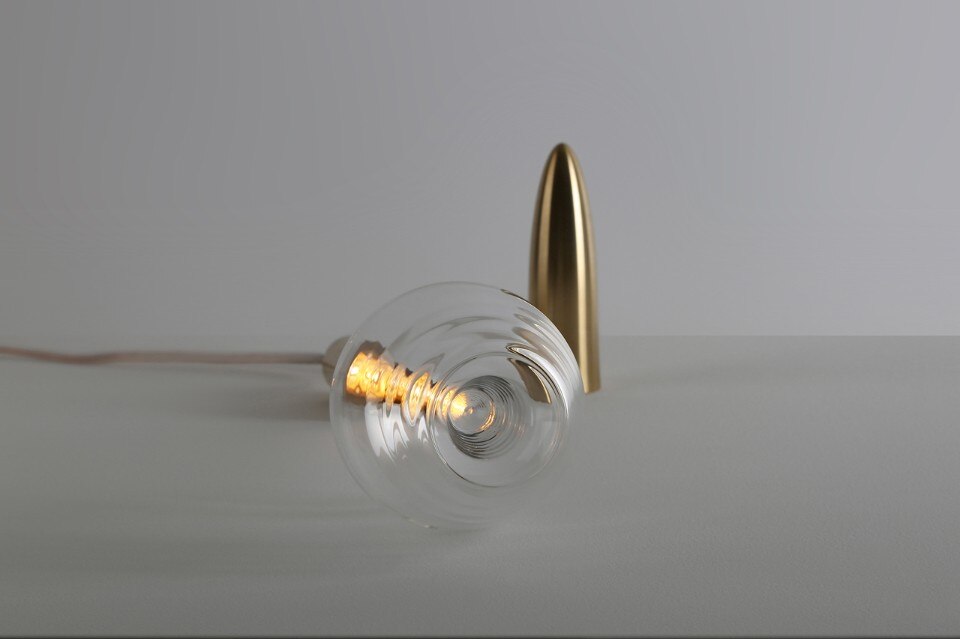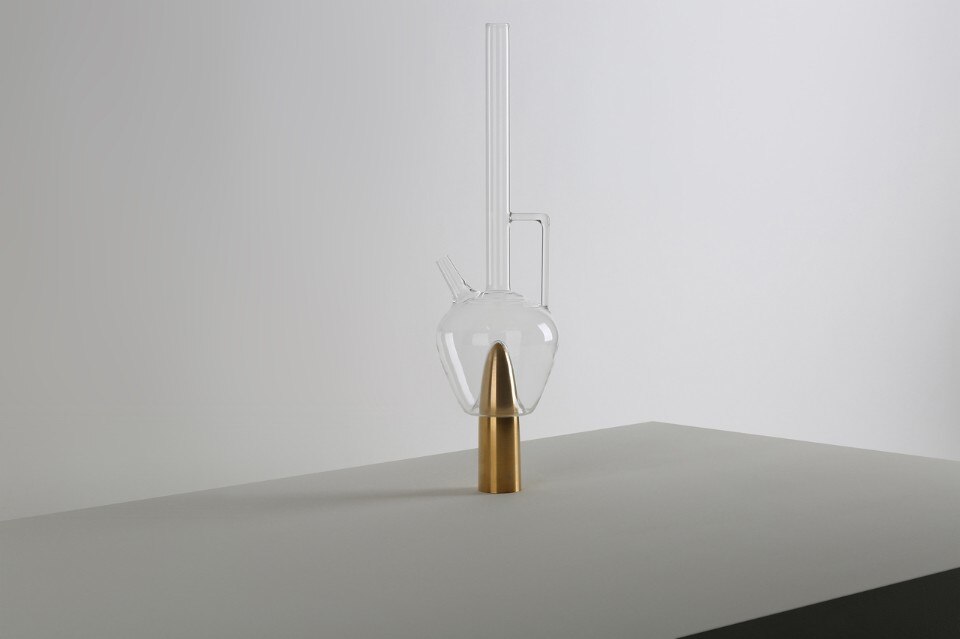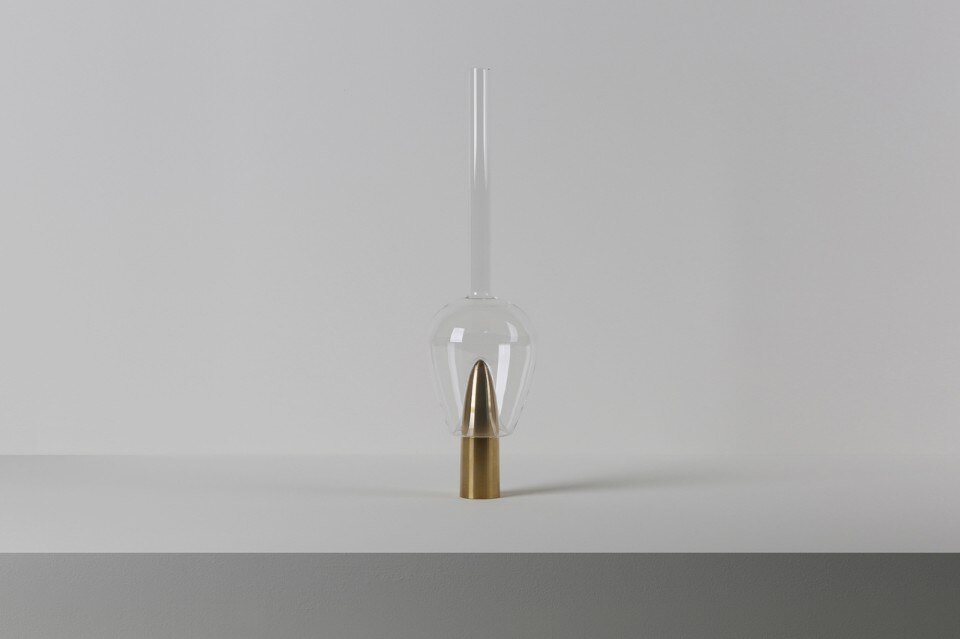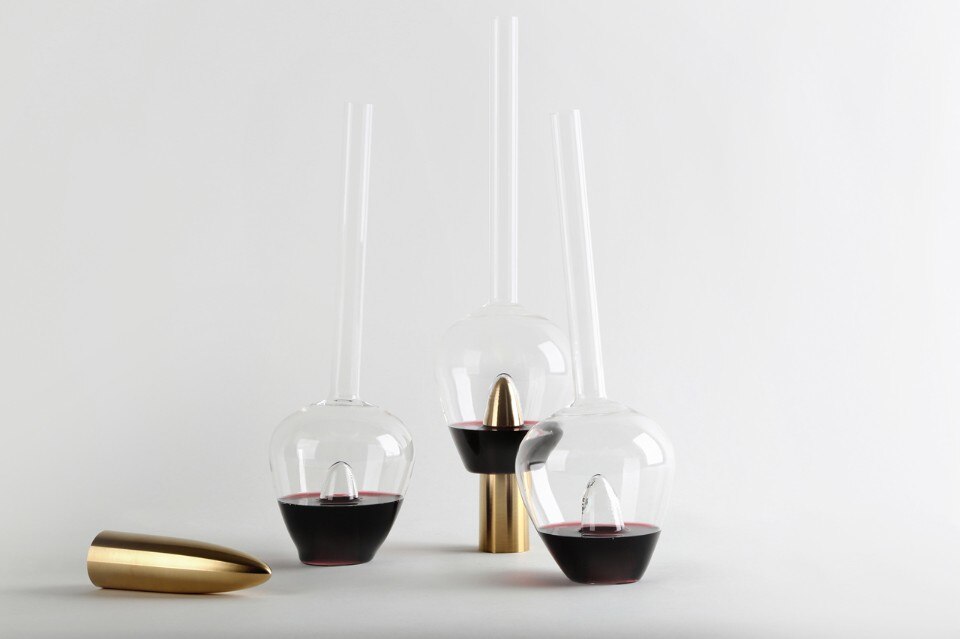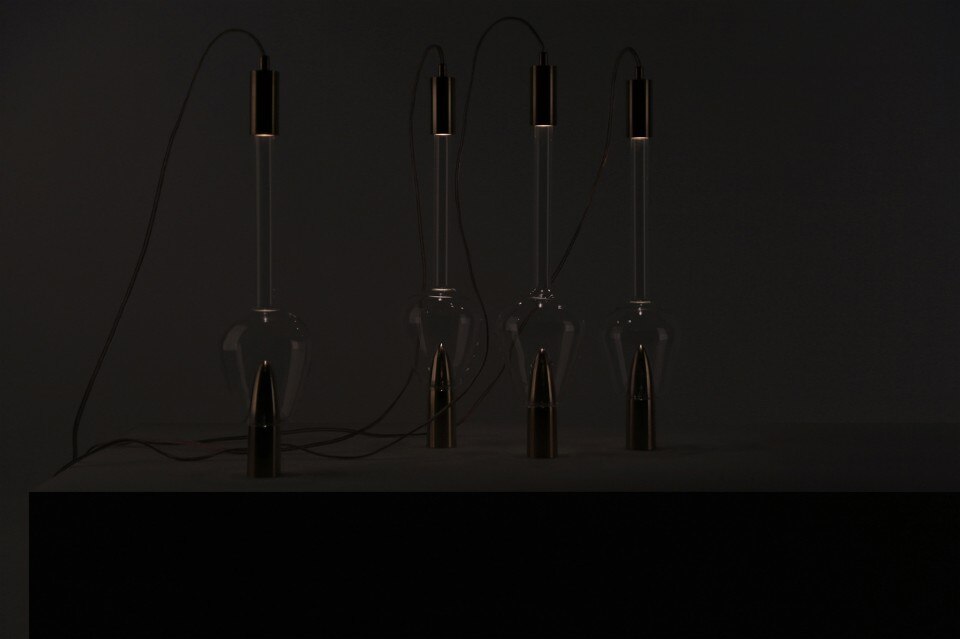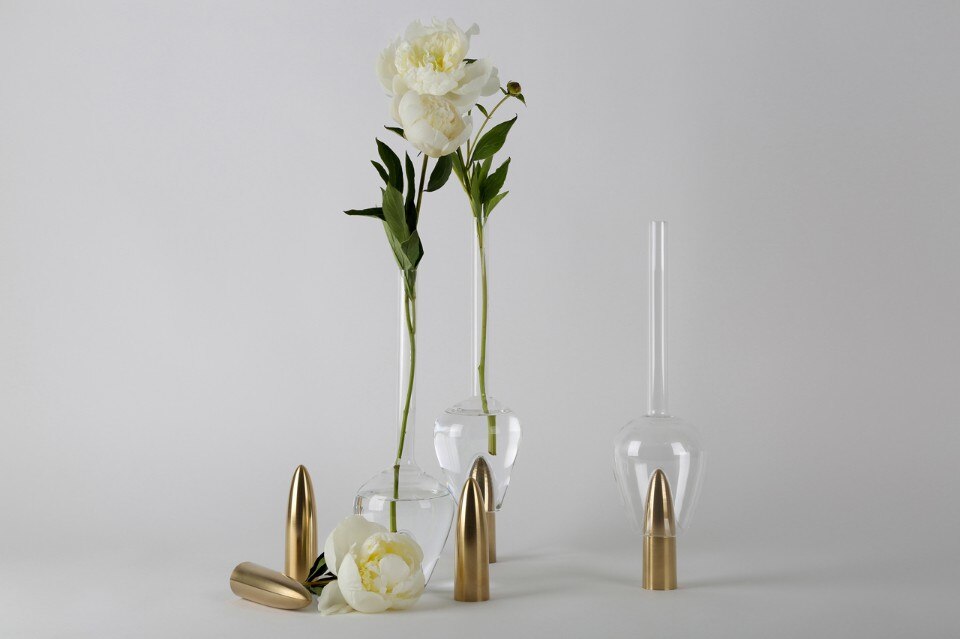 Richard Yasmine, Plugged, 2016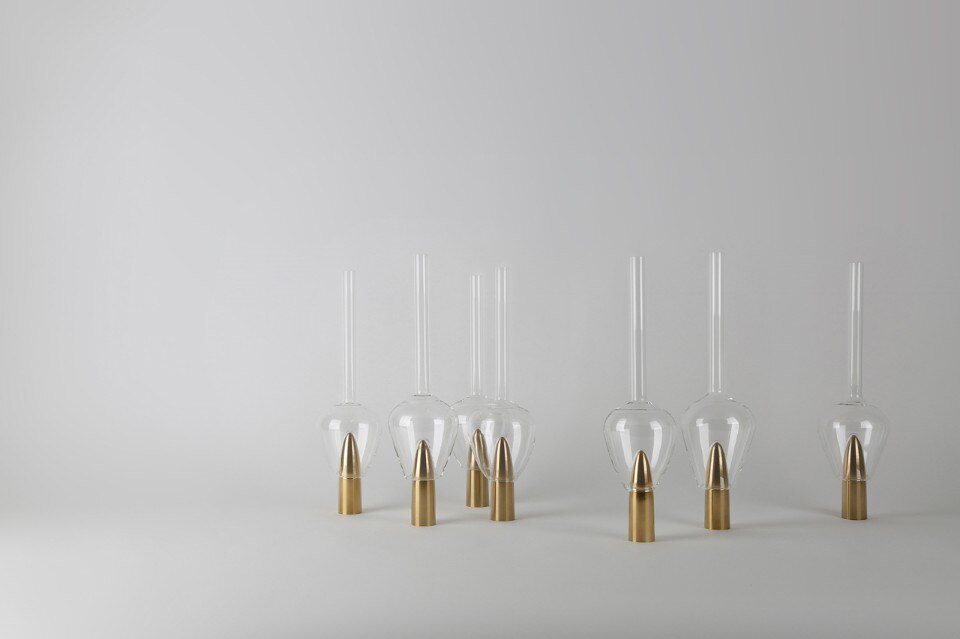 Richard Yasmine, Plugged, 2016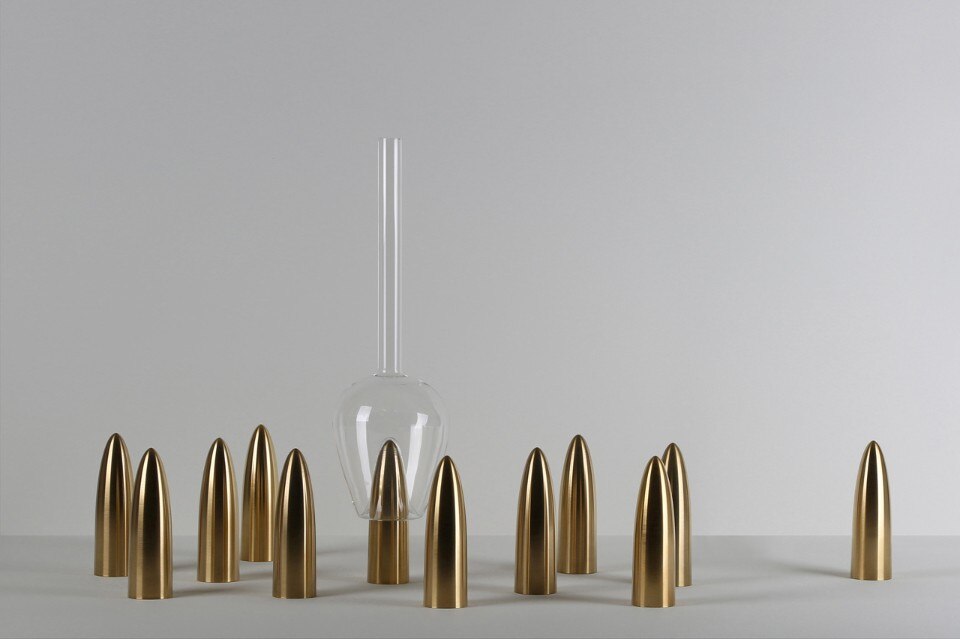 Richard Yasmine, Plugged, 2016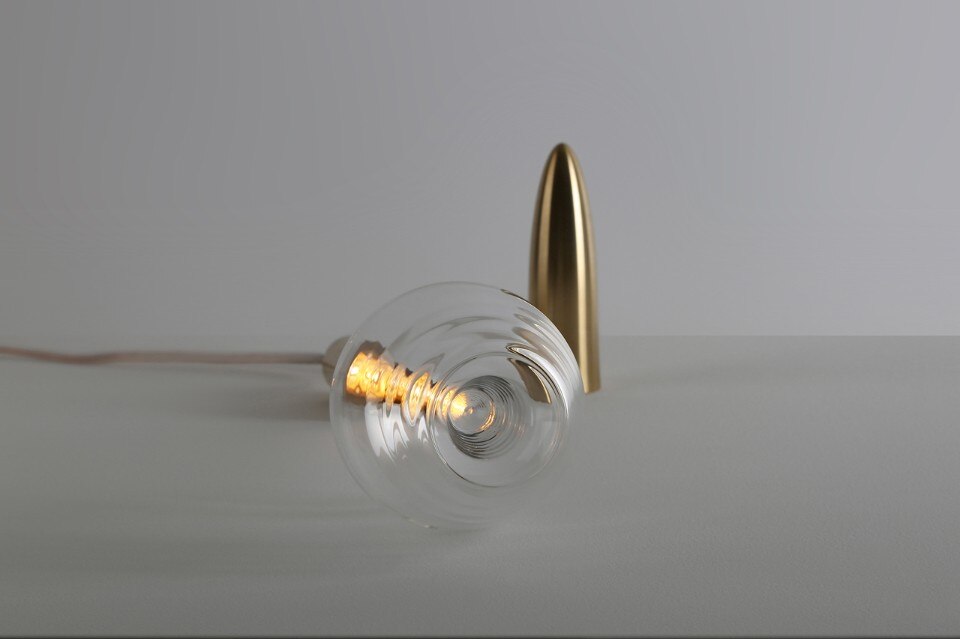 Richard Yasmine, Plugged, 2016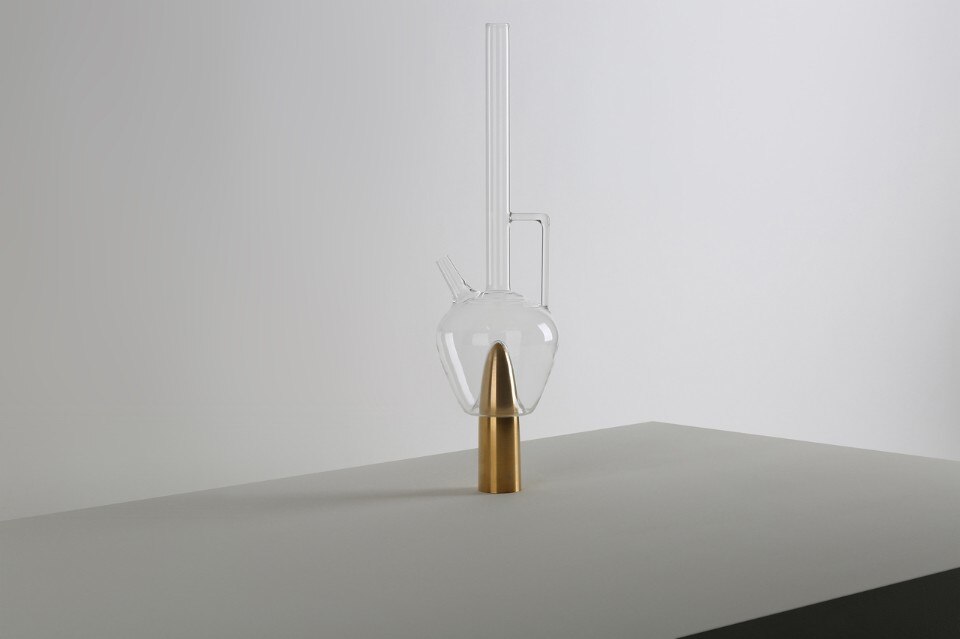 Richard Yasmine, Plugged, 2016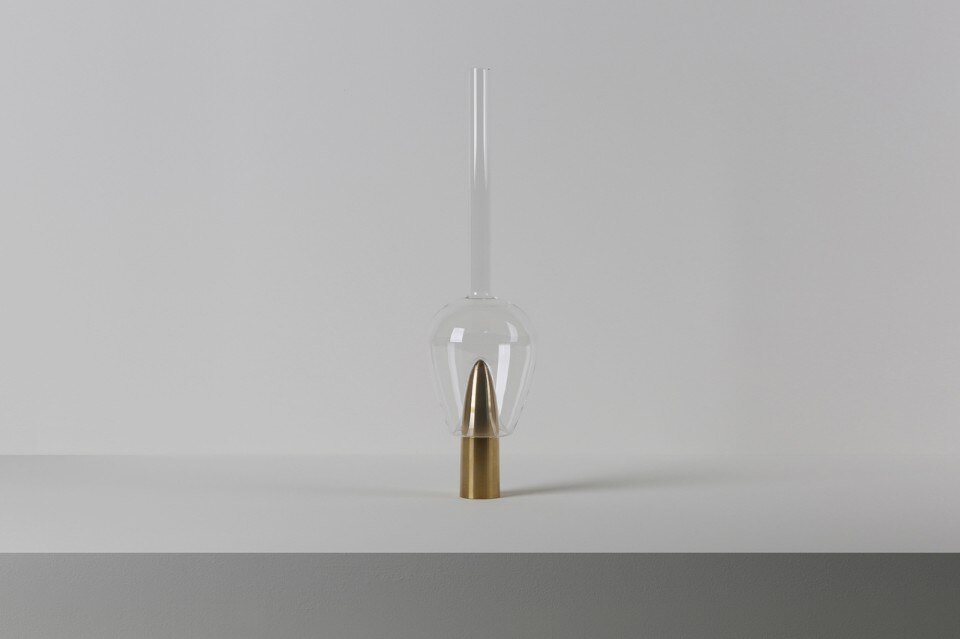 Richard Yasmine, Plugged, 2016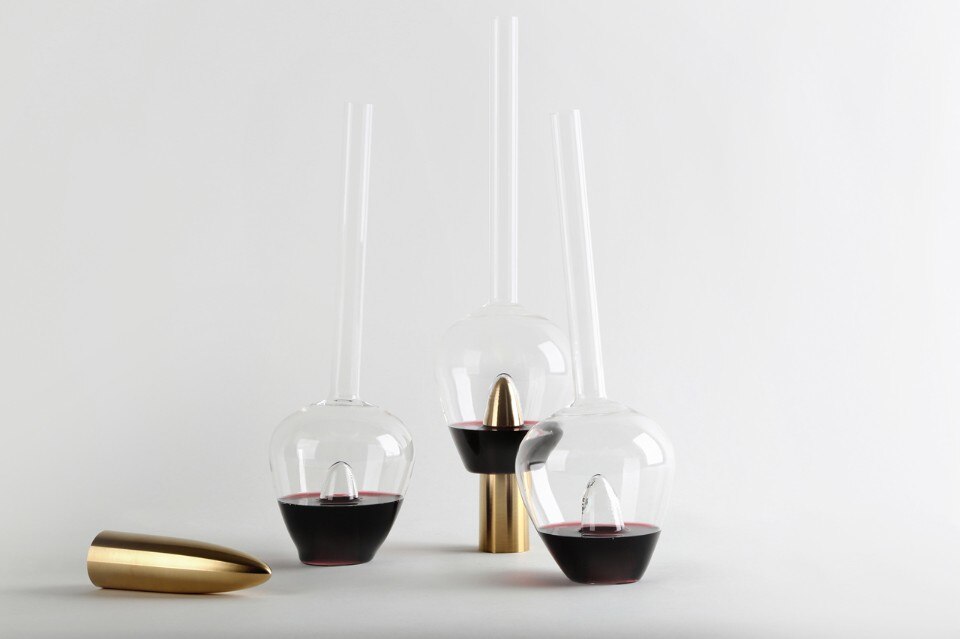 Richard Yasmine, Plugged, 2016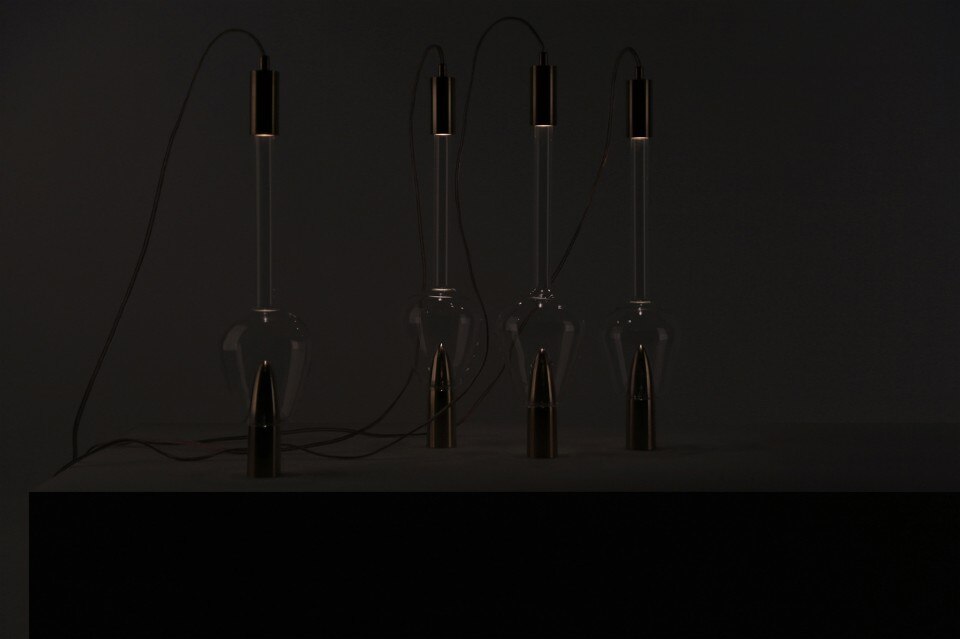 Richard Yasmine, Plugged, 2016