Gucci opened its Gucci Hub in Milan within the former Caproni Aeronautical factory, built in 1915, with a renovation project by studio Piuarch.
In 2013, the company chose this area to make it the headquarters of its offices, asking Milanese firm Piuarch to recover the existing architectural heritage defining a volumetric and conceptual framework that could meets the needs of the new headquarters, taking sustainability into account.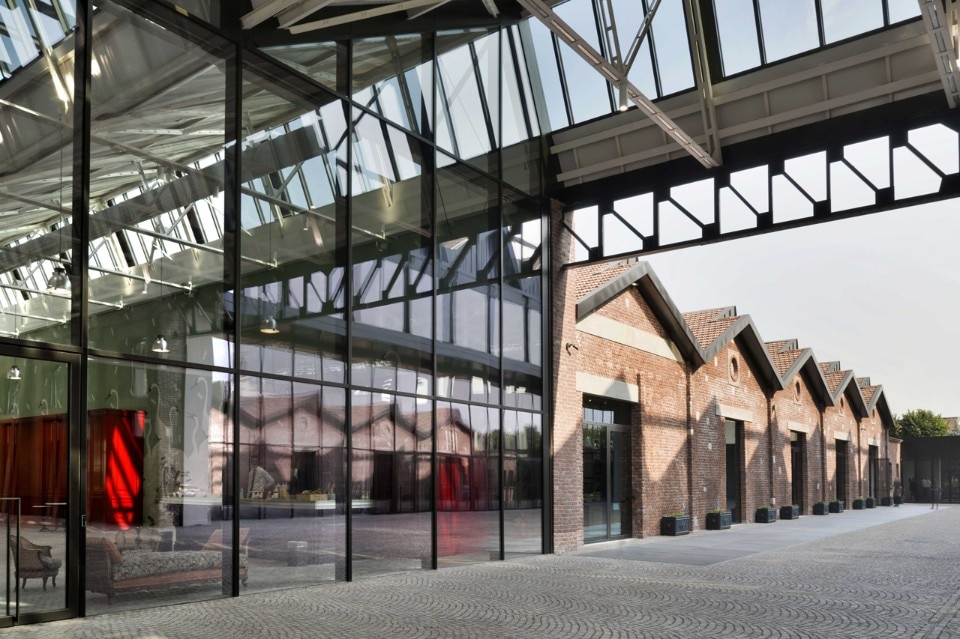 After a meticulous restoration of the original building process, the new "Gucci Hub" is now a complex of 35,000 square meters which groups together for the first time all of the brand in Milan offices, showrooms, the space for fashion shows, graphic activities and photo studio, in a location which now houses more than 250 people.
The first step in reinventing the complex was to redesign and refurbish the Caproni sheds. With buildings that had been constructed along Via Mecenate in the 1960s and 1970s – completely out of step with the historical elements from the 1920s – demolished and the sheds refurbished, the area's original architectural character was recaptured.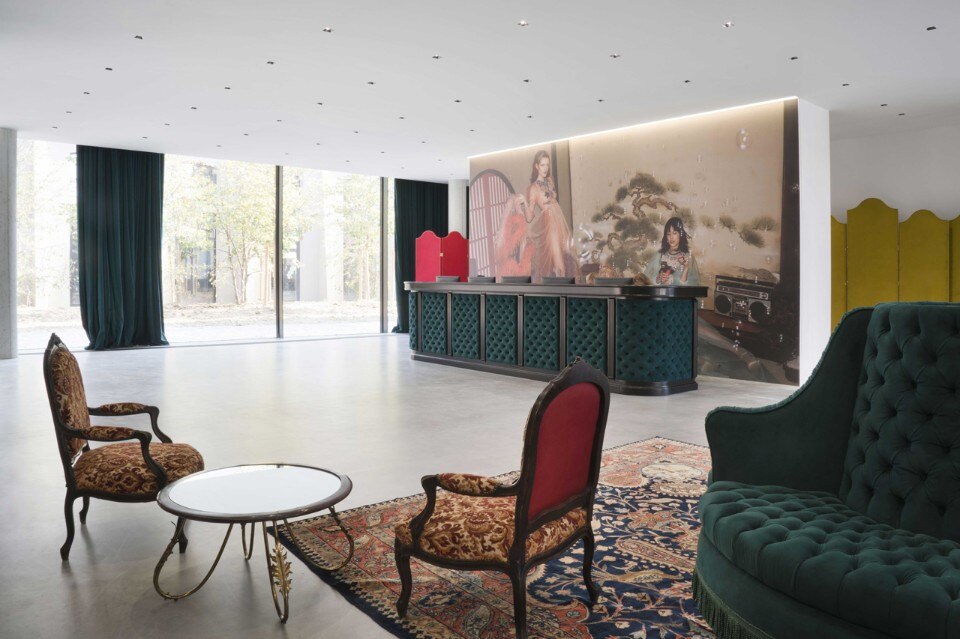 The sheds offer a pleasing symmetry in size and shape, and they usher in natural light. With exposed brick facades, the hangar where final assembly of Caproni aircraft took place has been renovated with an eye to highlighting its impressive size.
The main street through the area used to be for vehicles, but today it is a pedestrian path that connects and links the buildings and offices and leads to a covered plaza: a large open space, standing at the centre of the complex and serving as a hub that connects various aspects of company business.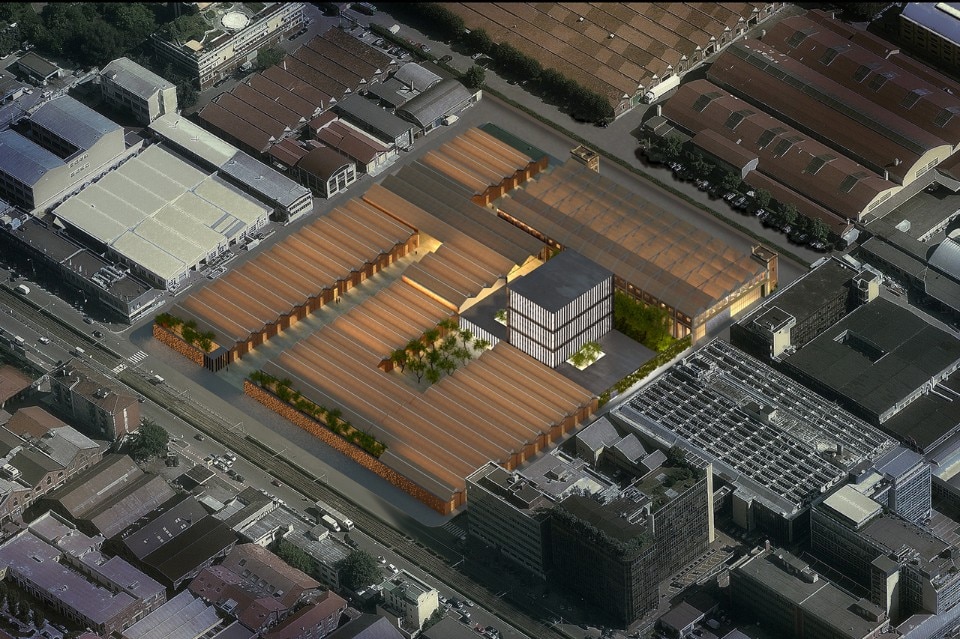 At the centre of the development stands a six-story tower whose glass front contrasts with a textured dark metal brise-soleil. The new location is 100% sustainable, wiht a wooded area, a tree-lined plaza and several gardens, as well as patios and green walls that complement the historic character of the buildings. The buildings enjoy Leed Gold certification and, most importantly, provide workspaces that foster a high quality of life.