Questioning the role of a highway, Avoid Obvious Architects + TETRA Architects Planners designed a multimodal transportation systems that integrate automated technologies like drones, auto-pilot vehicles and high-speed transit, being the future of 21st century urban development. They believe there is no need to expand Bao'an's 12-lane highway. Instead of treating the traditional highway as a fixed piece of infrastructure, they designed a smaller, more fluid, multi-layered, thoroughfare that is a spectacular starting point of growth for an organic smart city.
The new G107 will weave vertically and horizontally throughout its 30km length. It will have sections at grade, above grade and below grade. All three sections will include spaces where the ground surface will be opened up for greenery and public amenities. Above grade Green platforms will weave through buildings on both sides of G107 to provide pedestrian access to new transit hubs.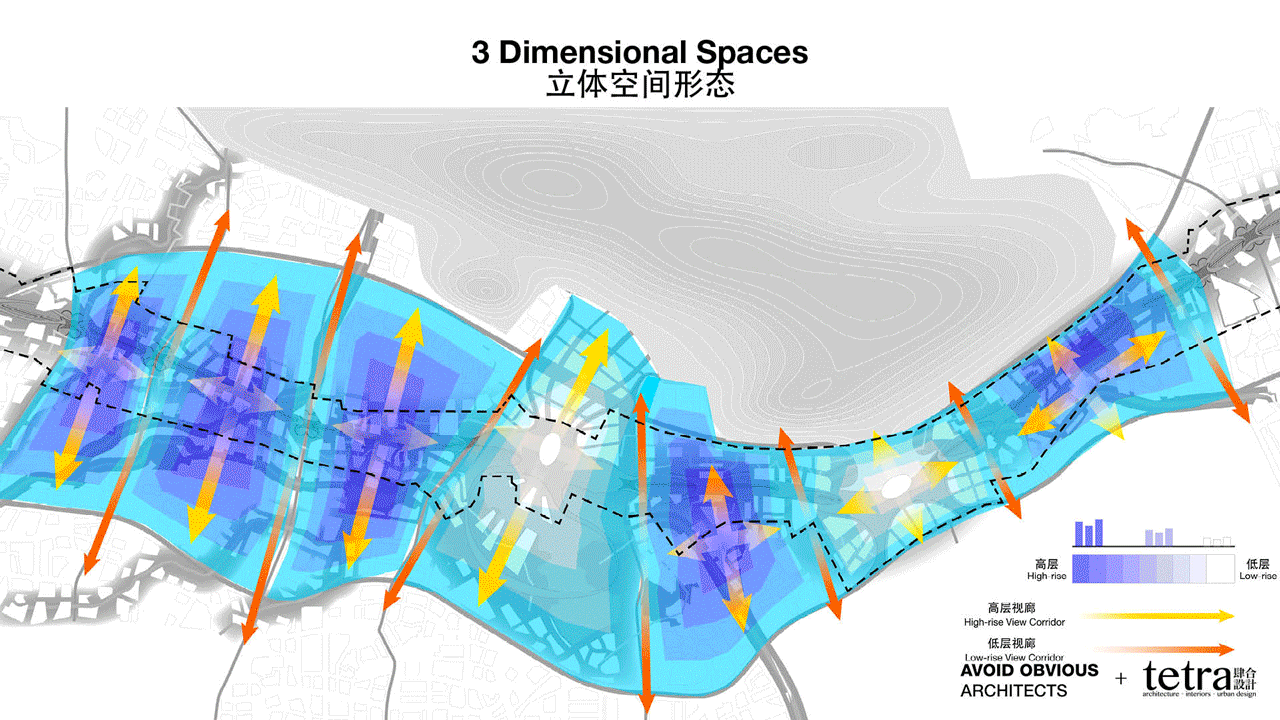 Multimodal transit systems will be employed making travel time from one area to the next within a 15 minute timeframe. An added benefit will be to reduce the city's dependence on cars.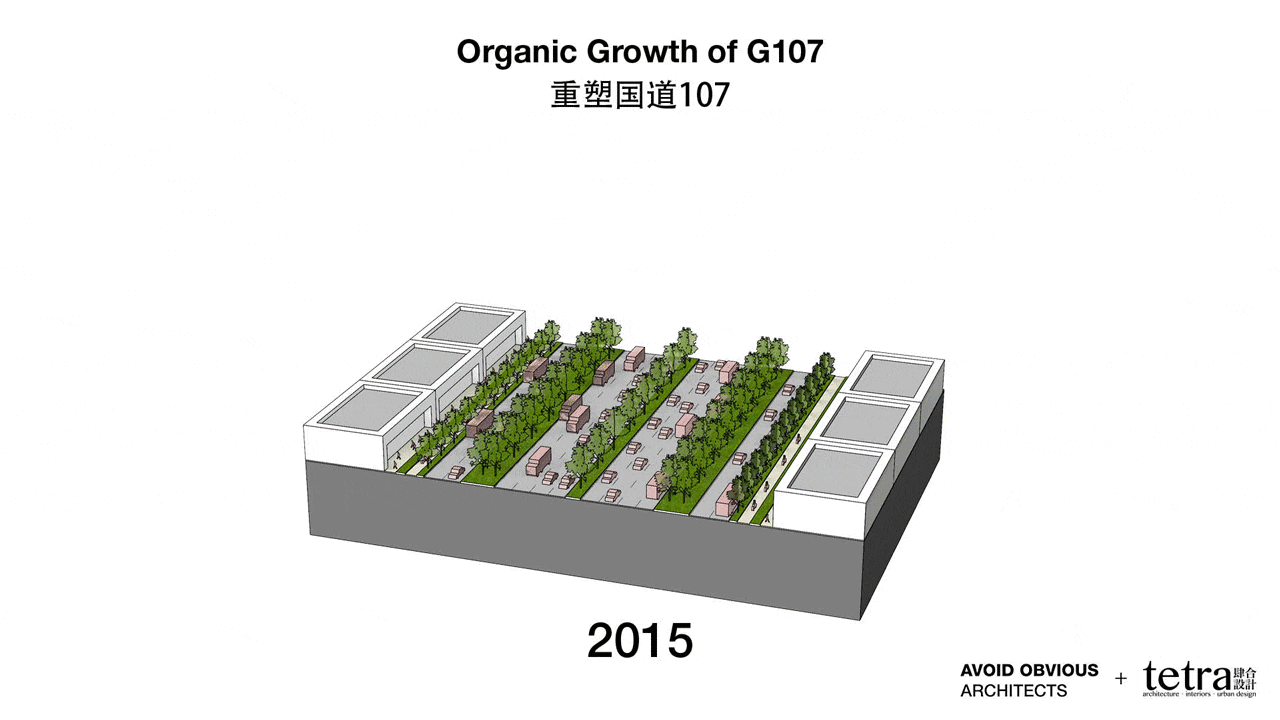 The new G107 will not only bridge the natural and public amenities together, it will also add space for new cultural centers that celebrate art and design. The new G107 will be an organic merging of transportation modals and urban planning in three dimensions.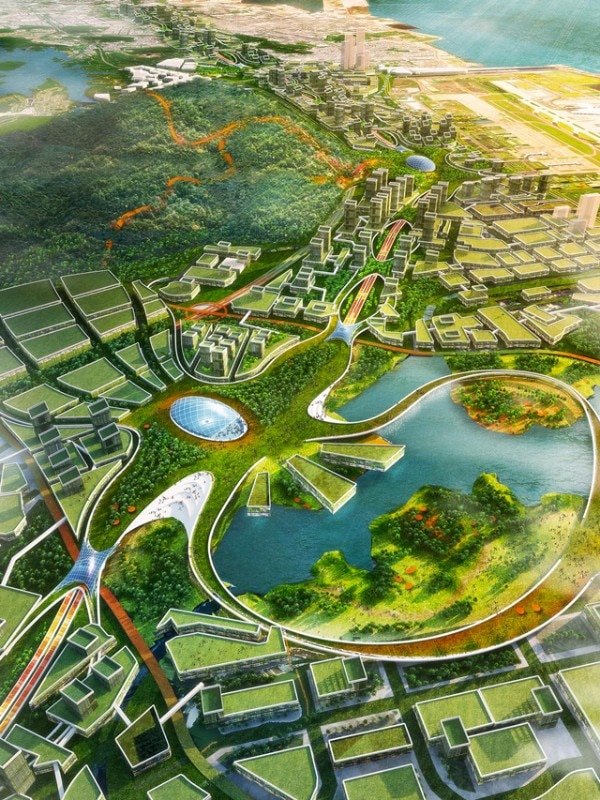 Shenzhen have won the greenest city award in China, but Bao'an is behind on its pollution management and green ratio. Bao'an can be the greenest of the greenest city in China. With the first drone highway and the first green manufacturing facilities, Bao'an will become a pilot city for the world to emulate and learn from. The new G107 will enhance Shenzhen as the "City of Design". It will also diversify and redefine the Pearl River Delta and help establish China as a leader of innovation on a global scale.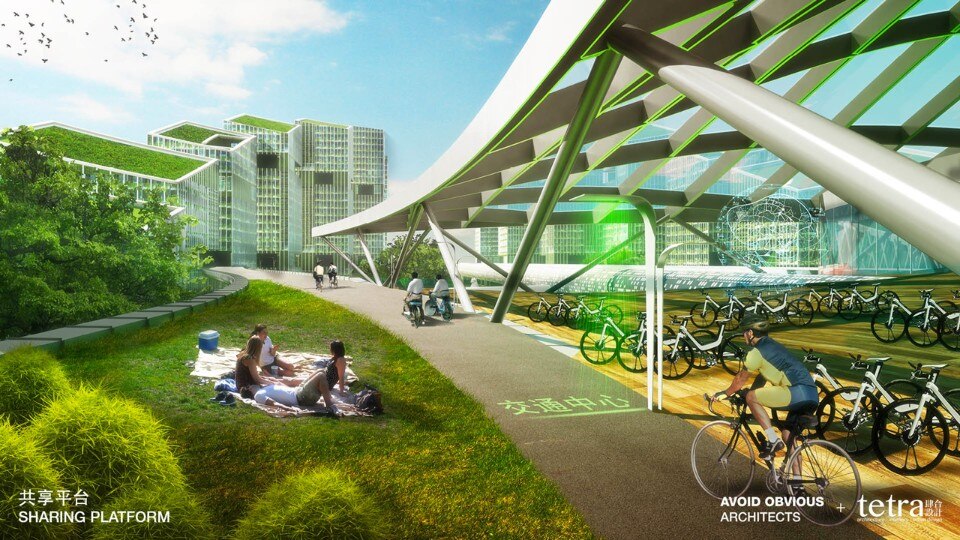 G107 highway in Bao'an, Shenzhen, China
Program: masterplan
Urban planning: Avoid Obvious Architects + TETRA Architects & Planners
Traffic consultant: BCCI
Landscape: Richard Alomar, Urban Field Studio
Structural Engineering: Erik Madsen, Madsen Engineering