The two Bless designers have been working together on transdisciplinary projects since 1997. Their products are a fusion of fashion and art, design and architecture, business and social practice. They see design as a way of life: "What we do results from the situation we live in." The products are richly detailed, they collage different materials, patterns and colours, purposes and themes. Bless' goal is to create light-hearted, homely and inspiring situations in the form of objects, clothing and interior design.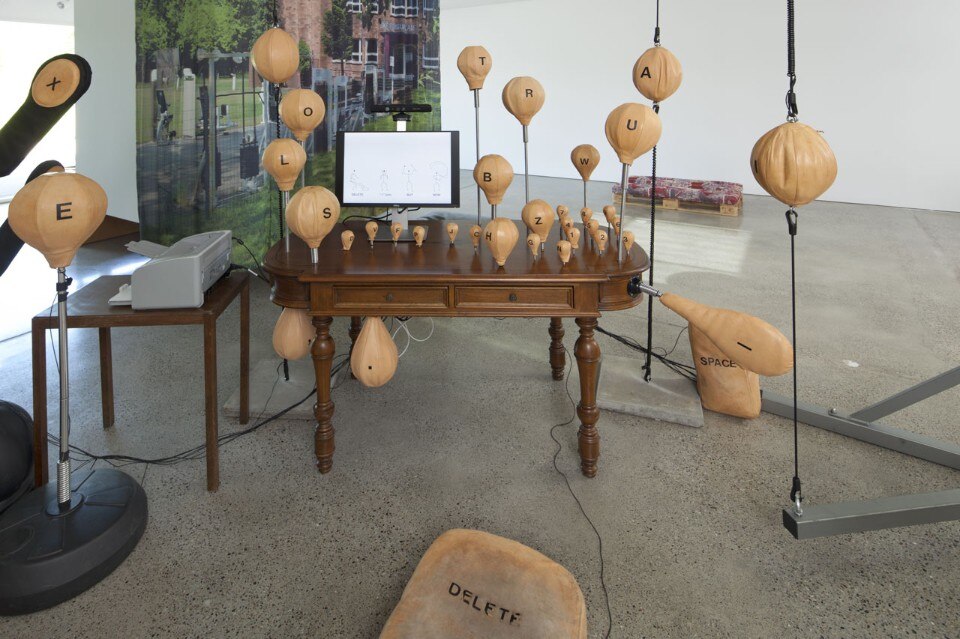 The design duo has addressed the topic of the everyday workplace in a number of projects. For the participatory installation Bless N° 56 Worker's Delight, the Vitra Design Museum Gallery is turned into an experimental workplace. The objects and pieces of furniture created for this project provide us with unexpected ways to move while completing everyday office chores and to restructure our days spent in front of the screen.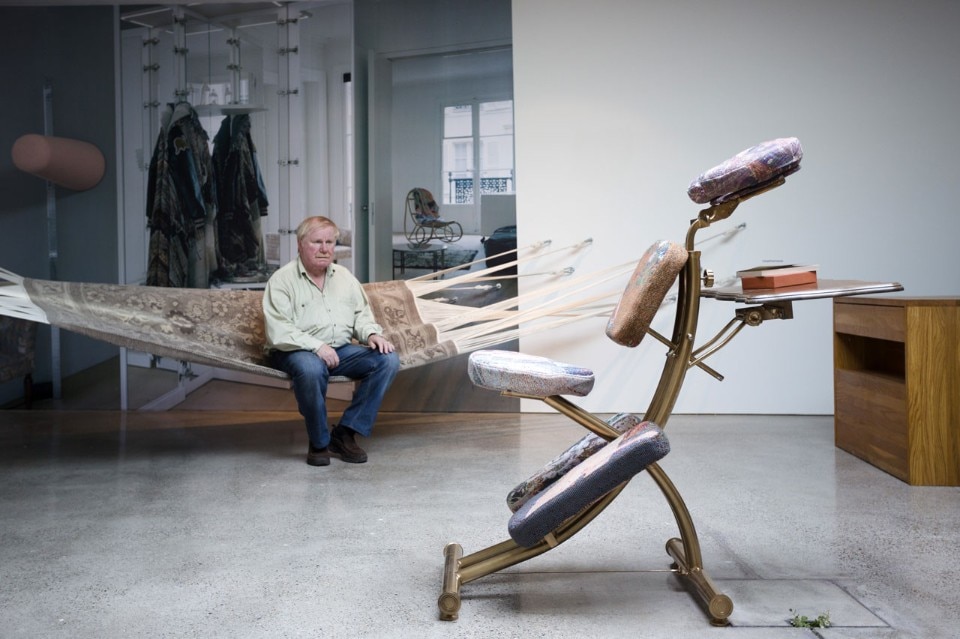 BLESS' workdays, like those of a majority of the population, are dominated by deskwork – seated and in front of a screen. In 2015, for example, more than 50 percent of all jobholders in Germany were employed in the service sector as office workers.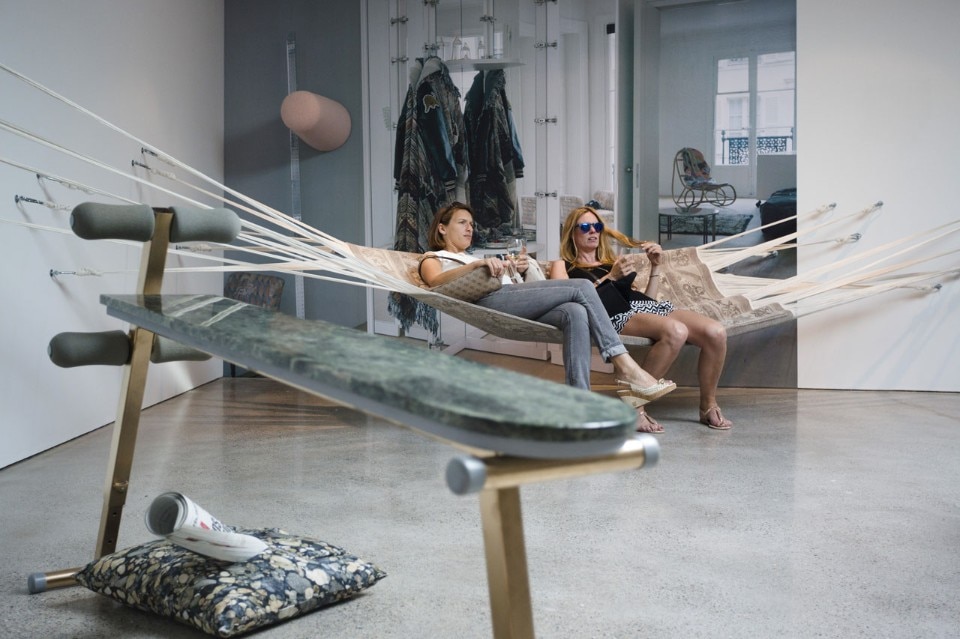 Worker's Delight embodies Bless' search for an everyday rhythm of concentration and relaxation, in which bodily exertion, productivity and leisure can be experienced and responsibly self-regulated in our normal interaction with our designed environment – and without the need for fitness apps or exercise regimens.