The Meeting House, by multimedia artist Sam Durant, will be open to the public at The Old Manse in Concord, a National Historic Landmark in Massachusetts. The site-specific, participatory installation is part of a two-year outdoor art initiative – Art and The Landscape – presented by The Trustees and curated by guest curator Pedro Alonzo. 
Constructed on the North Field of The Trustees' Old Manse property, Durant's project refers directly to the historical site through a structure based on the houses of the first emancipated African men and women in Concord. The pavilion features an open, transparent framework that is designed to function as a platform for the public to share and explore history, artwork, and issues of race, while reactivating The Old Manse as a setting for critical discussions.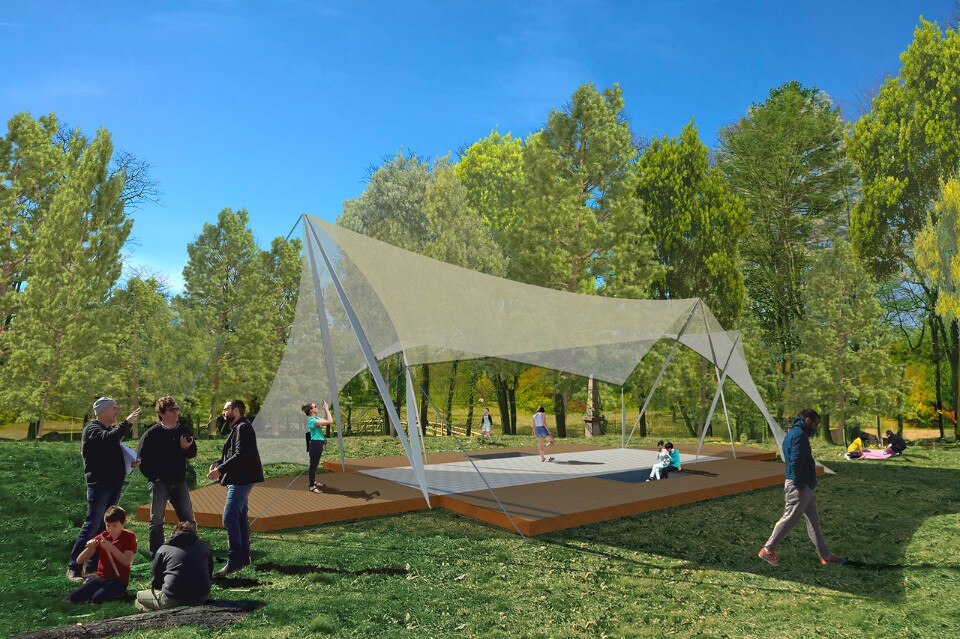 The Meeting House focuses on the African presence in colonial and post-revolutionary Concord and seeks to make the connection between USA's difficult past, slavery and segregation, and the fact that still today it is hard to create the just society that revolution promised.

from 5 August to October 2016
Sam Durant. The meeting house
The Olde Manse
269 Monument St, Concord, Massachussetts
USA