In 2014 the proposal LinkNYC by CityBridge won a competition to repurpose payphone infrastructure with free, super fast Wi-Fi, phone calls and advertising. In July over 500 Links will be available for use and more than 7,500 will be available within the next several years.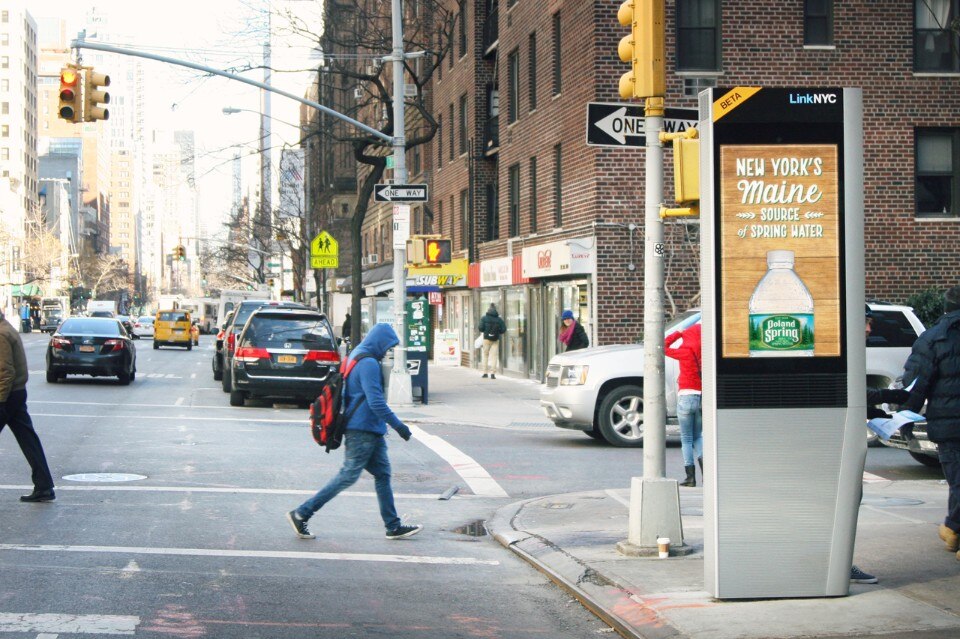 CityBridge is a consortium of experts in technology, media, user experience and connectivity that includes Intersection, Qualcomm and CIVIQ Smartscapes. They developed LinkNYC together with the design firm Antenna Design.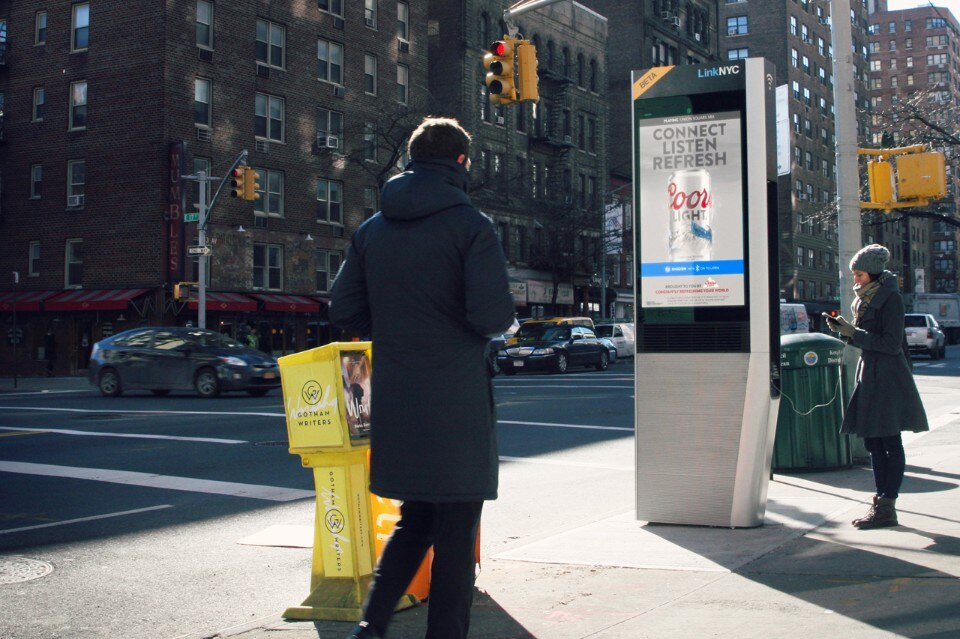 The launch of LinkNYC began with a beta phase, giving New Yorkers an early opportunity to try out Link's features and provide feedback. Additional apps and services will be rolled out on an ongoing basis over the next several years.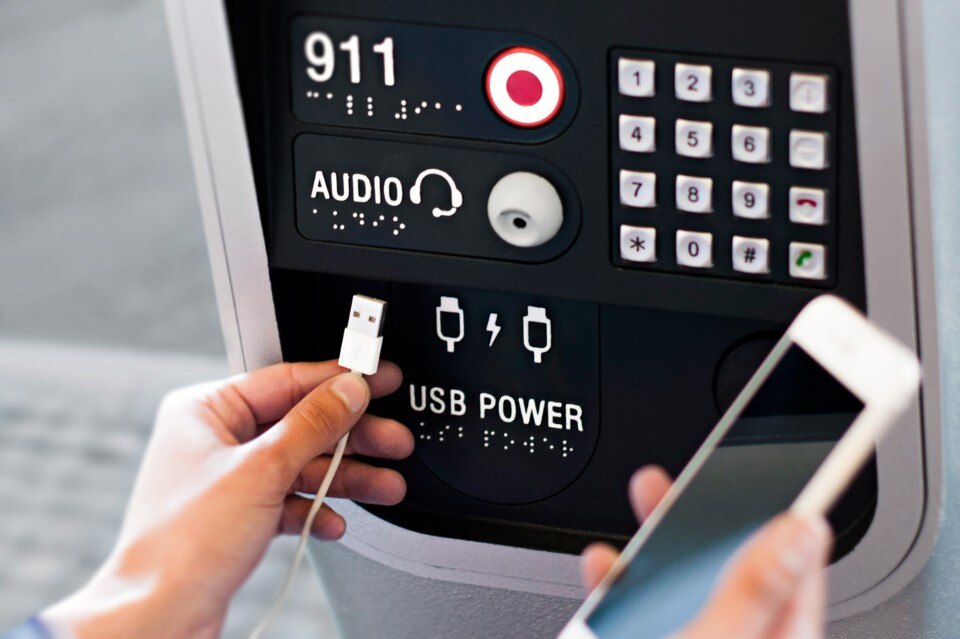 Each gigabit Link is powered by a new, purpose-built fiber optic network that will deliver speeds up to 100 times faster than average public Wi-Fi. CityBridge is investing more than $200 million to build hundreds of miles of new fiber optic cable that will deliver gigabit connectivity to Links in all five boroughs.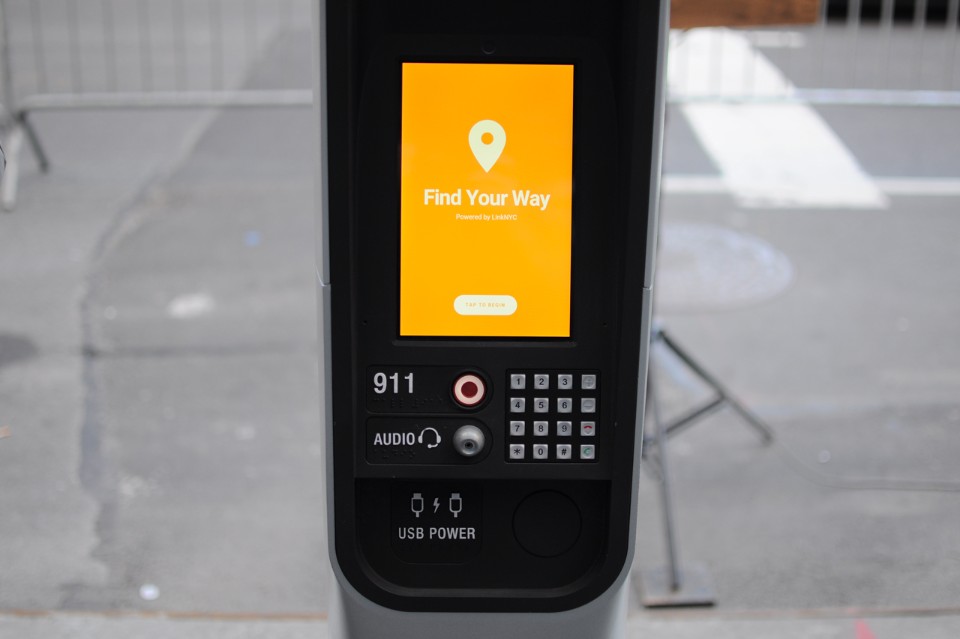 Through a partnership with Vonage, New Yorkers and visitors will be able to make free phone calls to anywhere in the U.S. through each Link's tablet, including access to 311, 911 and 411. International phone calls can be made using calling cards. Calls can be made using Link's directional speaker or personal headphones and each Link will feature two free USB charging ports to charge devices. The public Wi-Fi network will be encrypted with an additional critical layer of protection to personal data.
CityBridge and Antenna Design, LinkNYC, 2016. Courtesy CityBridge
CityBridge and Antenna Design, LinkNYC, 2016. Courtesy CityBridge
CityBridge and Antenna Design, LinkNYC, 2016. Courtesy CityBridge
CityBridge and Antenna Design, LinkNYC, 2016. Courtesy CityBridge

LinkNYC
Concept: CityBridge
Client: City of New York
Design: Antenna Design
Year: 2016 – 2020