The Rehberger-Weg links two countries, two municipalities, two cultural institutions – and countless stories. The path runs between Weil am Rhein (Germany) and Riehen (Switzerland), between the Fondation Beyeler and the Vitra Campus. Guided by the 24 Stops – 24 waymarkers created by the artist Tobias Rehberger – walkers can explore a uniquely diverse natural and cultural landscape. The project "24 Stops" will be completed in June 2016.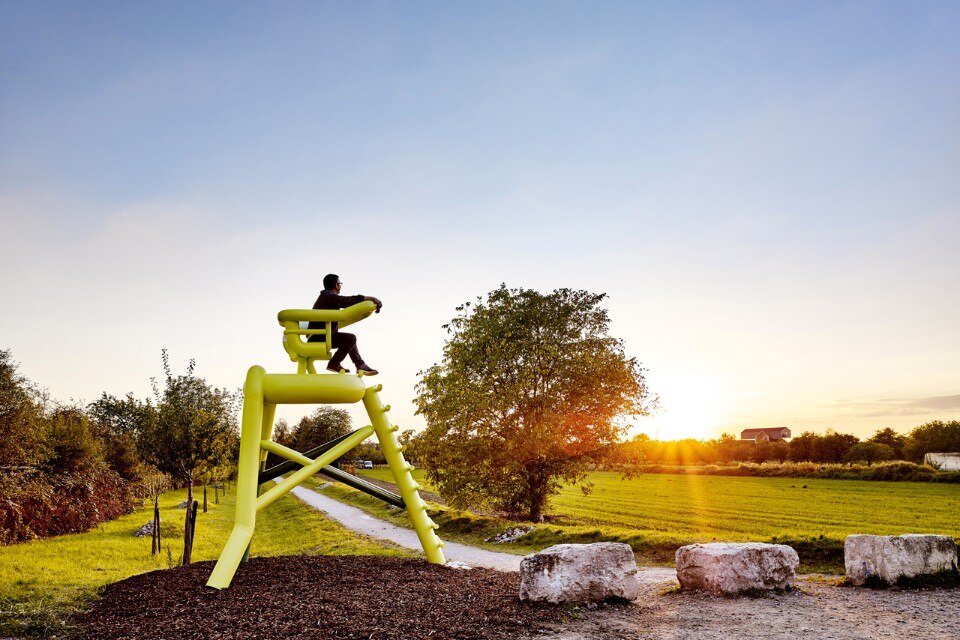 The Rehberger-Weg with its waymarkers provides an opportunity to get to know both the history and stories of the surroundings and its inhabitants. Therefore, the objects by Tobias Rehberger are not only waymarkers, but also have their own individual function. They can be used, they can fire the imagination and they can tell stories. The unusual colouring and idiom of their forms and materials are characteristic of Tobias Rehberger's work. Their specific, at times slightly absurd, language of colours and forms evokes images and narratives and deliberately forms a contrast to the surrounding nature.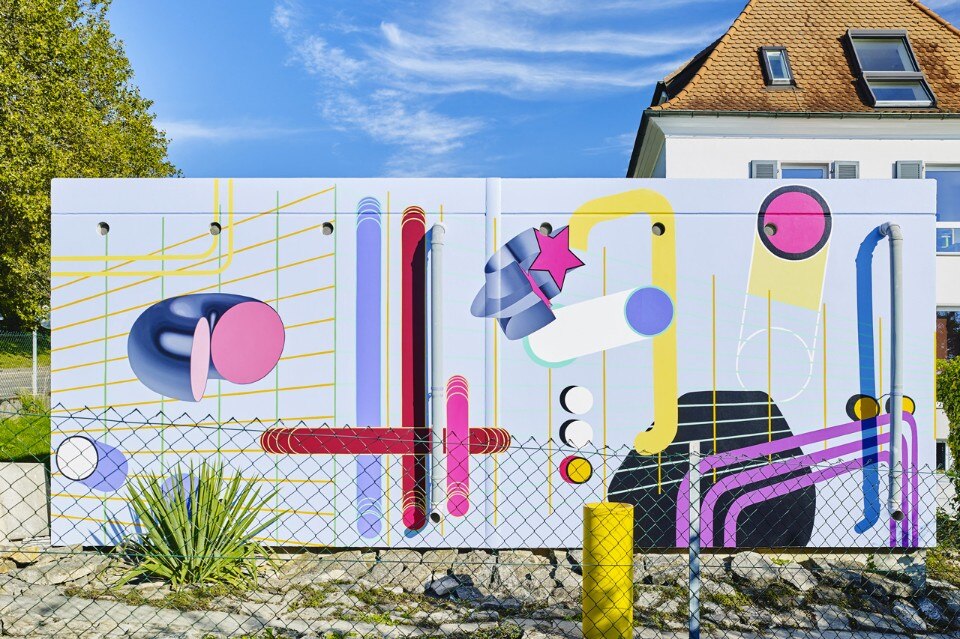 The environment along the Rehberger-Weg with its mosaic of vineyards, fields, traditional orchards, woodland and a nature reserve reveals a great deal about flora and fauna, viticulture and agriculture in the region. The neighbouring urban areas sketch a brief history of architecture through the juxtaposition of buildings representative of an international architectural avant-garde with others deriving from a farming tradition, groups of listed buildings and twentieth-century urban development concepts. 
Tobias Rehberger says about 24 Stops: "In an exemplary way, the project geographically combines two 'neuralgic points' of aesthetics: the Vitra Campus in Weil am Rhein and the Fondation Beyeler in Riehen. The artwork is a functional object, and the functional object an artwork. The wonderful landscape and the proximity to nature complete the experience." The idea of a cross-border path was initiated within the framework of IBA Basel 2020. The Fondation Beyeler, the municipality of Riehen, Vitra and the town of Weil am Rhein are jointly responsible for the idea's development and implementation.

24 Stops
Design: Tobias Rehberger
Year: 2016