Studio Lauria designed a temporary exhibition space on 5,000 sqm within the spaces of the former Manifattura Tabacchi in Florence. The set up project combines industrial architecture with evocative colors, referencing to an event dedicated to fashion technologies. 
The interiors of the pavilions hosted three conference rooms and about sixty exhibition stands, built up with wooden panels of various heights and metal panels. The Manifattura Tabacchi is a tobacco factory built between 1933 and 1940, probably under the project of Pier Luigi Nervi, one the most famous italian engineers of the 20th century. The intervention of major architectural significance and visual impact is the access ramp leading visitors to the reception through the large entrance plaza.
The ramp runs along 20 meters and climbs more than 120 cm with three slides of equal length. The descent is positioned between two wooden walls, colored in white in the lower part and covered with metal panels in the upper part. The two sides are divided by a colored strip that marks the flow of the ramp. The start point of the ramp is marked by two monolithic blocks coated of iron plates, burnished and slightly oxidized. It is a direct reference to the industrial soul of the factory and also a tribute to Richard Serra.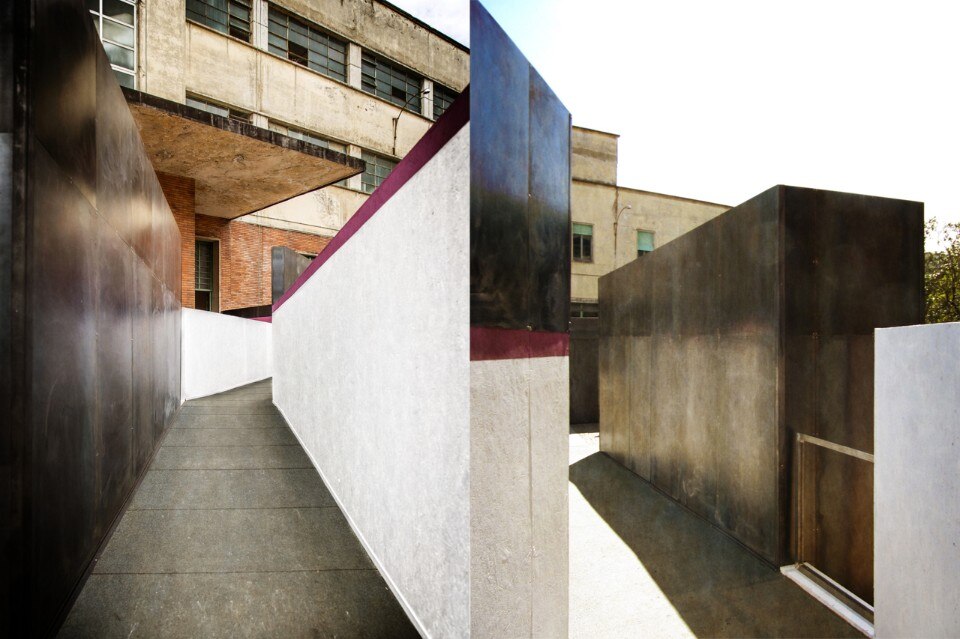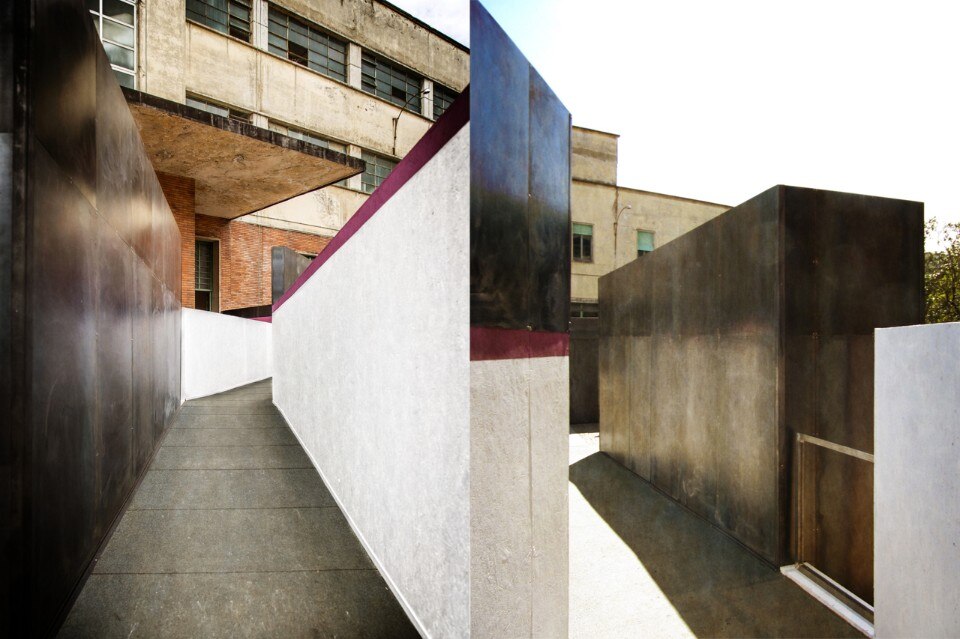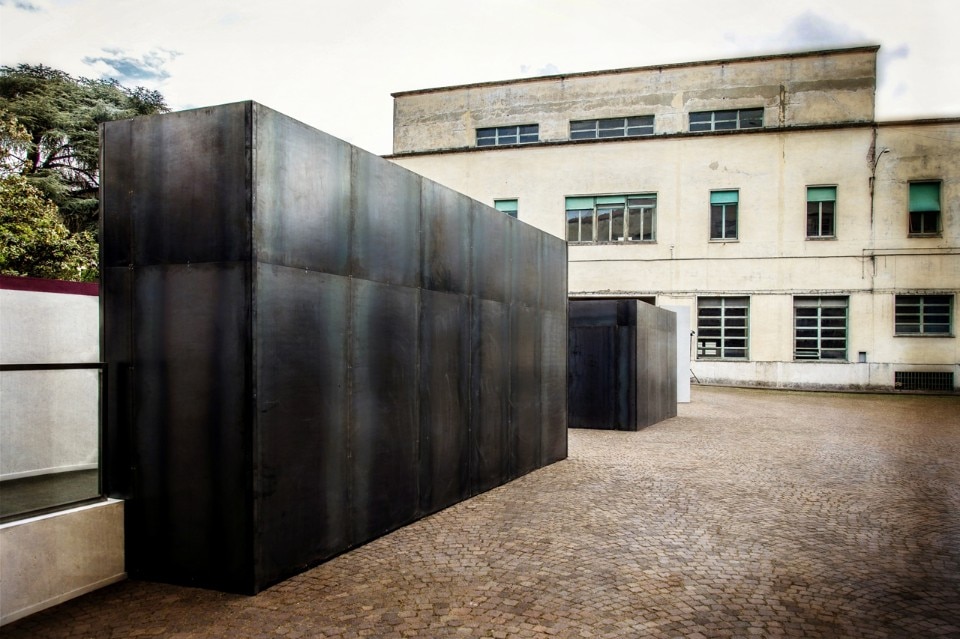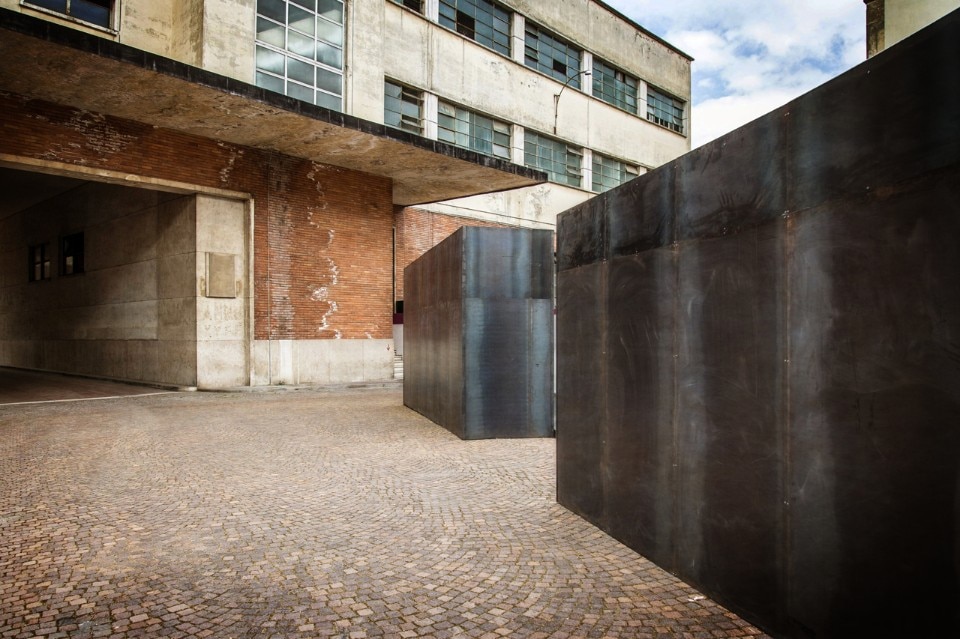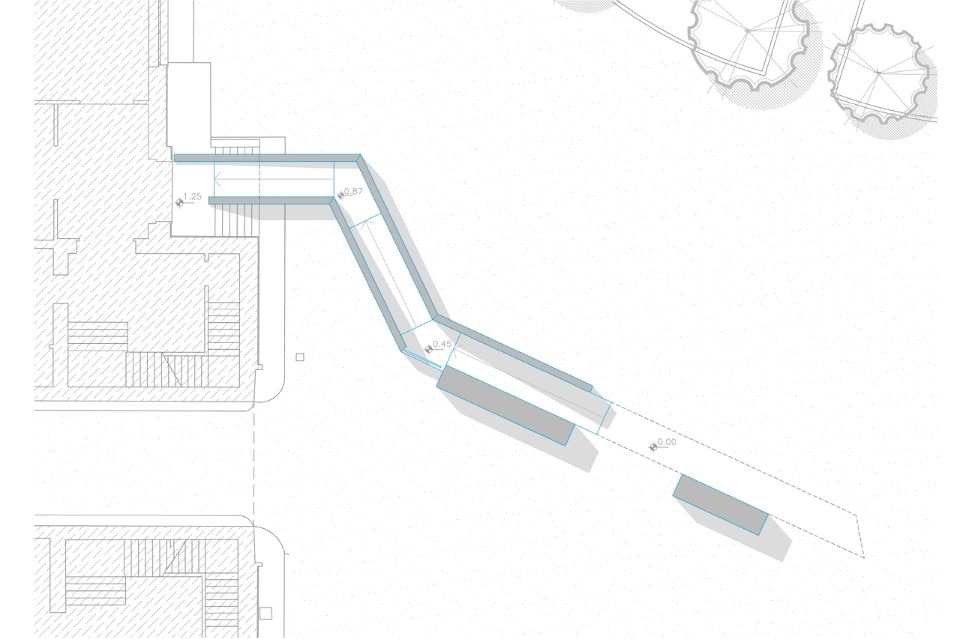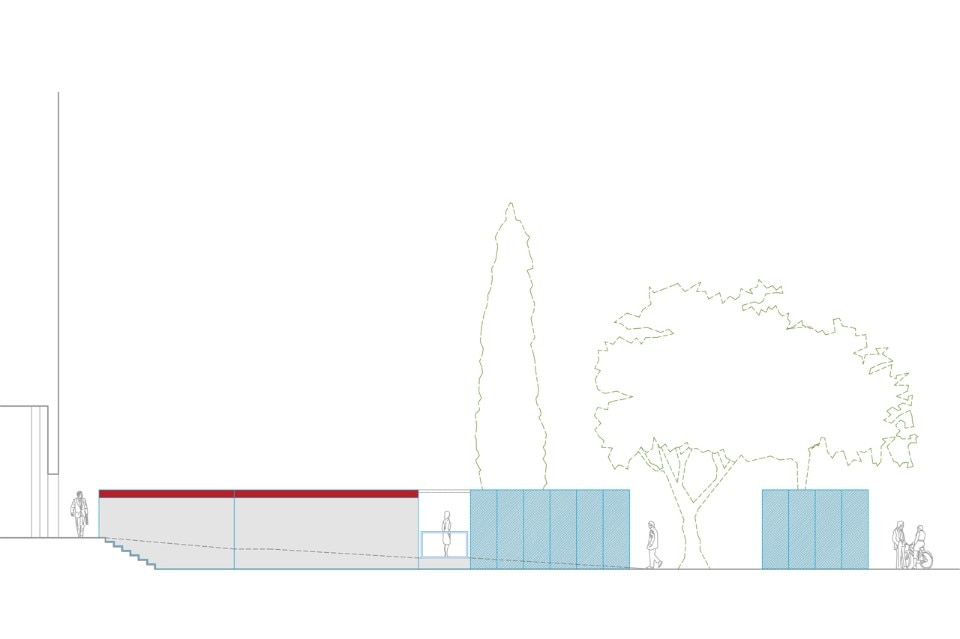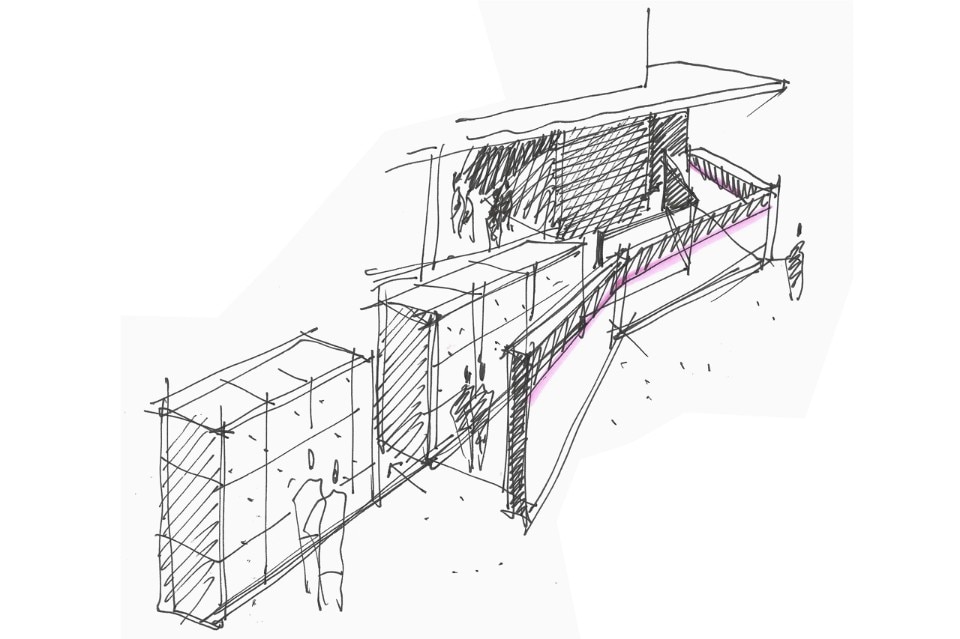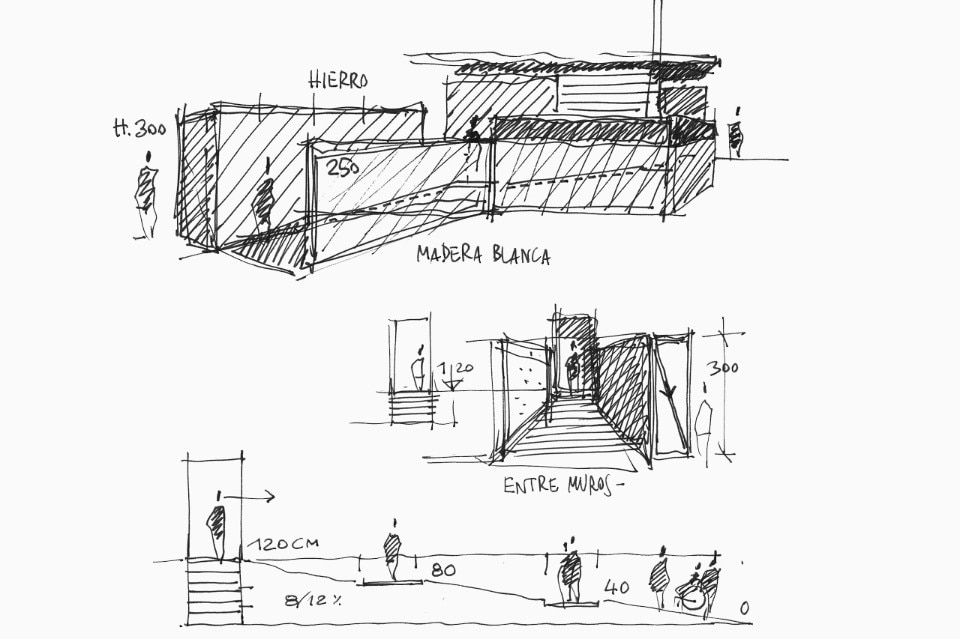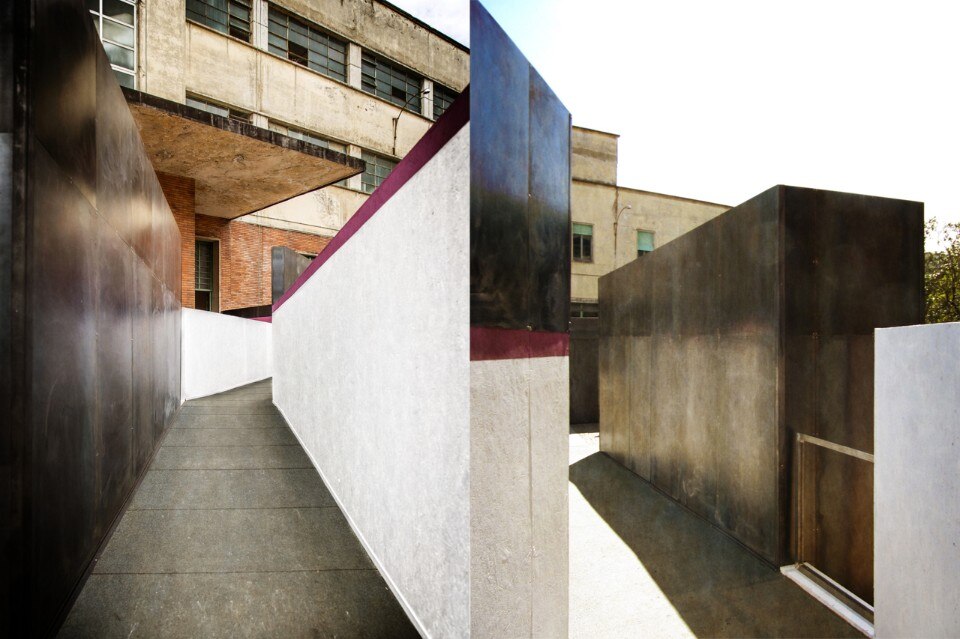 Studio Lauria, Manifattura Tabacchi, exhibition design, 2016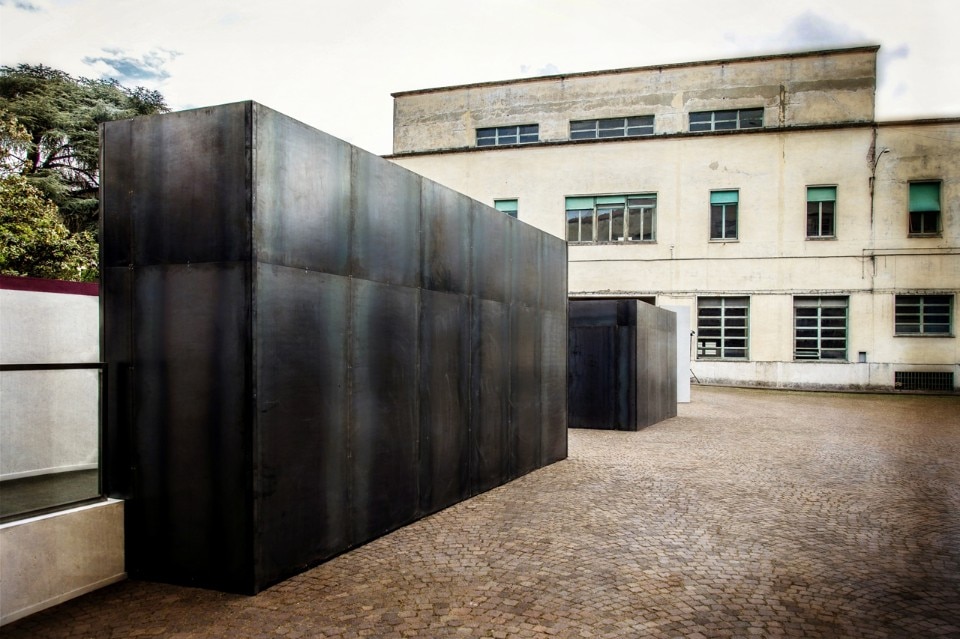 Studio Lauria, Manifattura Tabacchi, exhibition design, 2016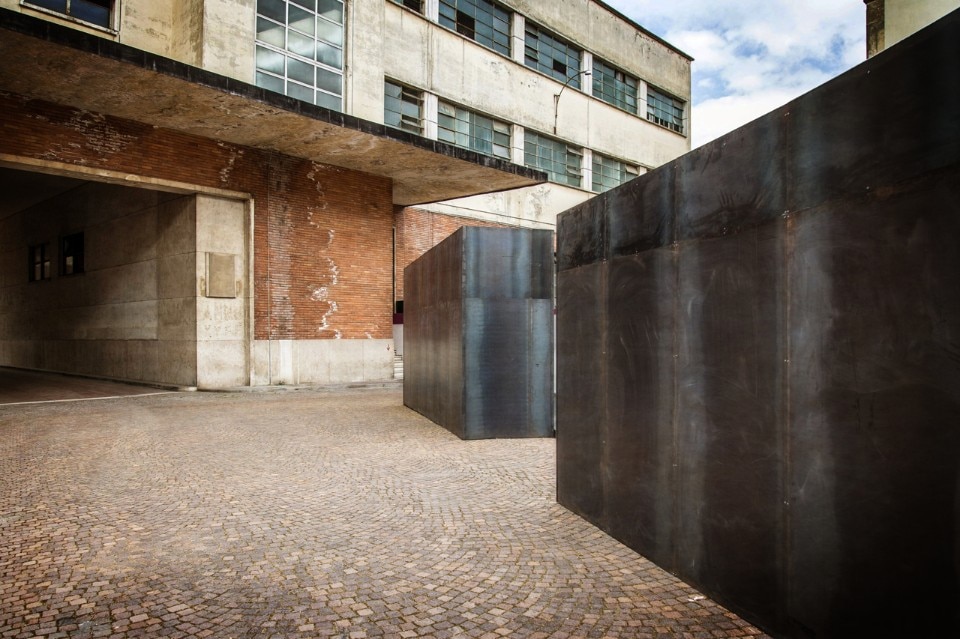 Studio Lauria, Manifattura Tabacchi, exhibition design, 2016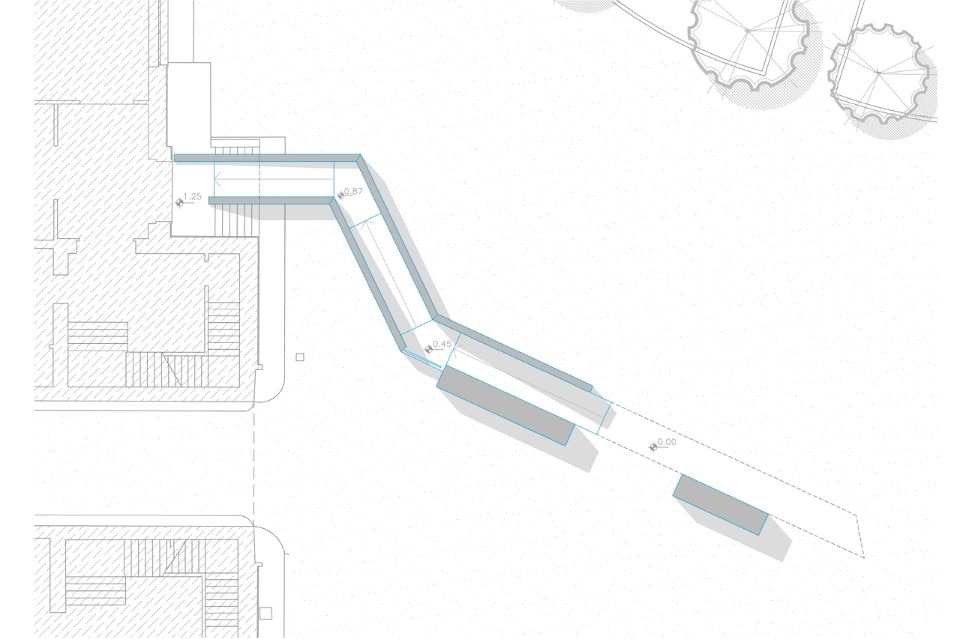 C:\Users\Lauria\Desktop\Manifattura _plan press Model (1)
Studio Lauria, Manifattura Tabacchi, plan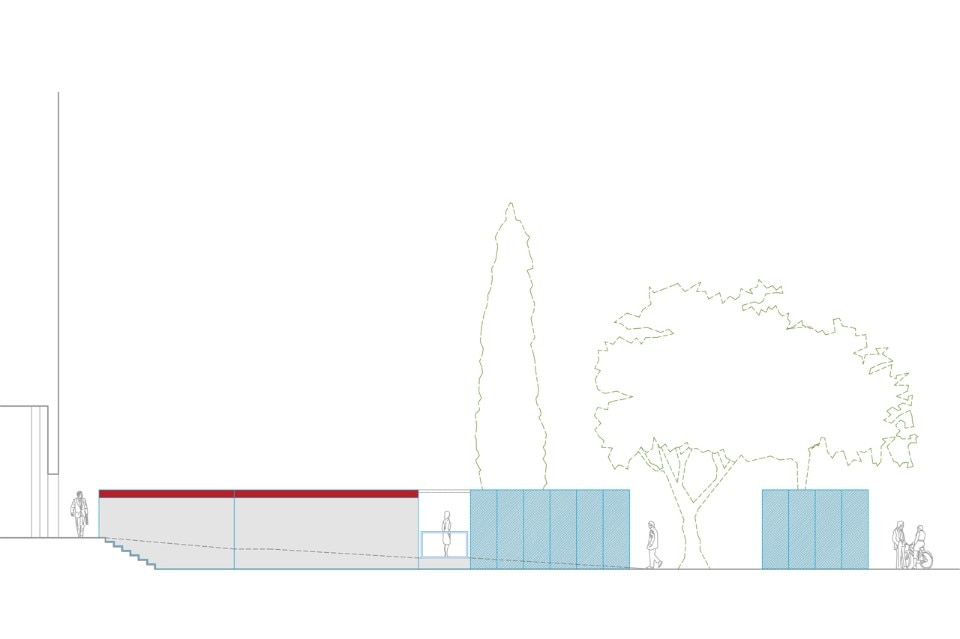 C:\Users\Lauria\Desktop\Manifattura _plan press Model (1)
Studio Lauria, Manifattura Tabacchi, elevation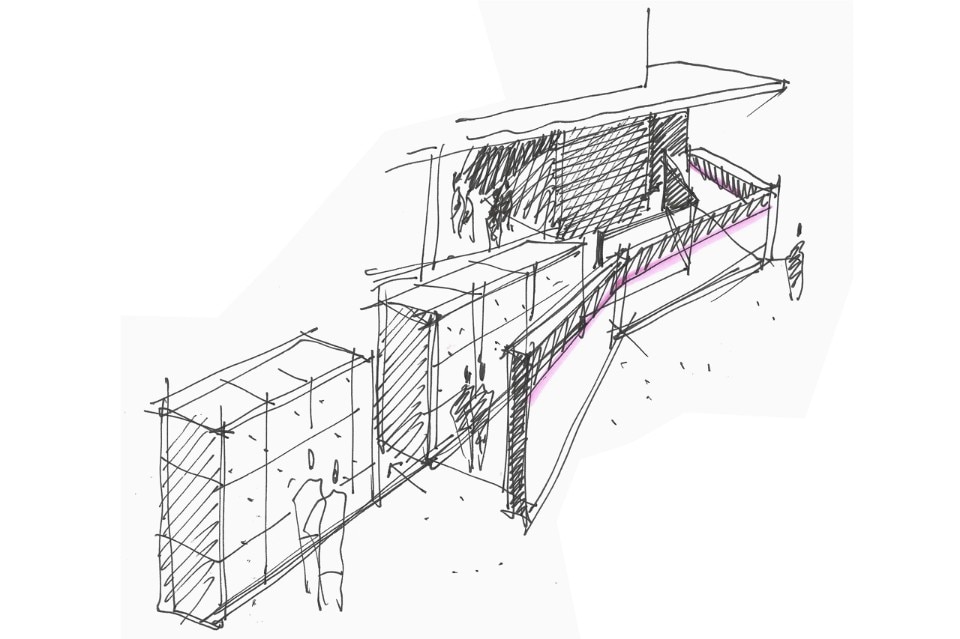 Studio Lauria, Manifattura Tabacchi, drawing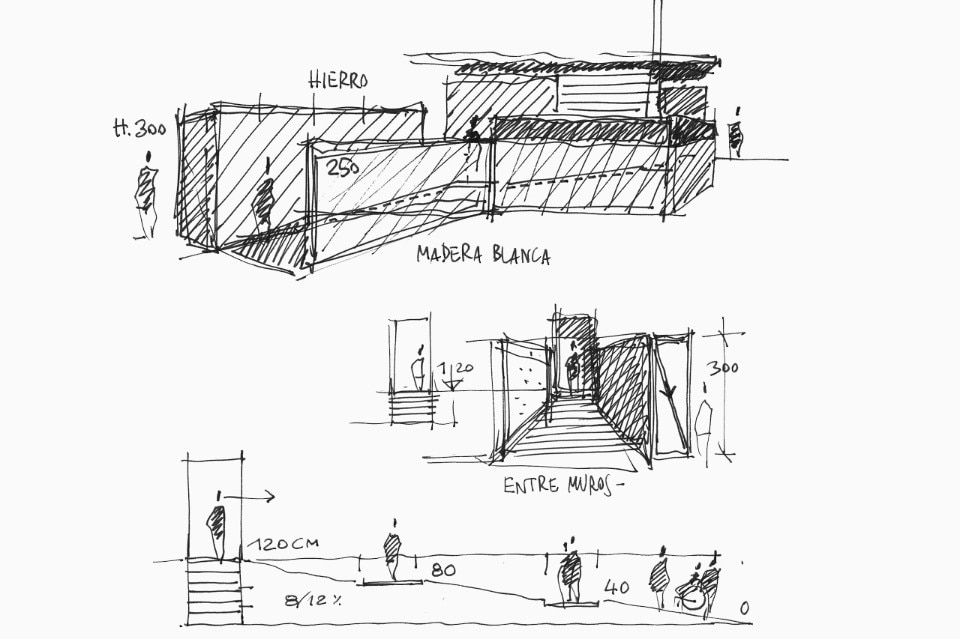 Studio Lauria, Manifattura Tabacchi, drawing

Manifattura Tabacchi, Florence
Program: temporary exhibition design
Architects: Studio Lauria
Team: Caterina Fusi, Maria Chiara Fiordispino
Client: PIN and Logis Lab 
Contractor: Intermezzo Blu Srl
Area: 5,000 sqm
Completion: 2016