Renesa Architecture Studio designed near New Delhi the interior for the pizza chain restaurant Instapizza.

The red and yellow piping look like tubes of ketchup and mustard and guide the visitors to the various pocket-spaces, while the plaster brick walls have been kept simple and white, to add an essential element to the western-like atmosphere.

In order to double the size of the space, Renesa added a mezzanine floor dividing the restaurant into two parts: a kitchen entrance on the lower level, and the seating and eating area on the second floor. Perforated industrial steel railing allows natural light reach all corners and gives the impression of expanding area.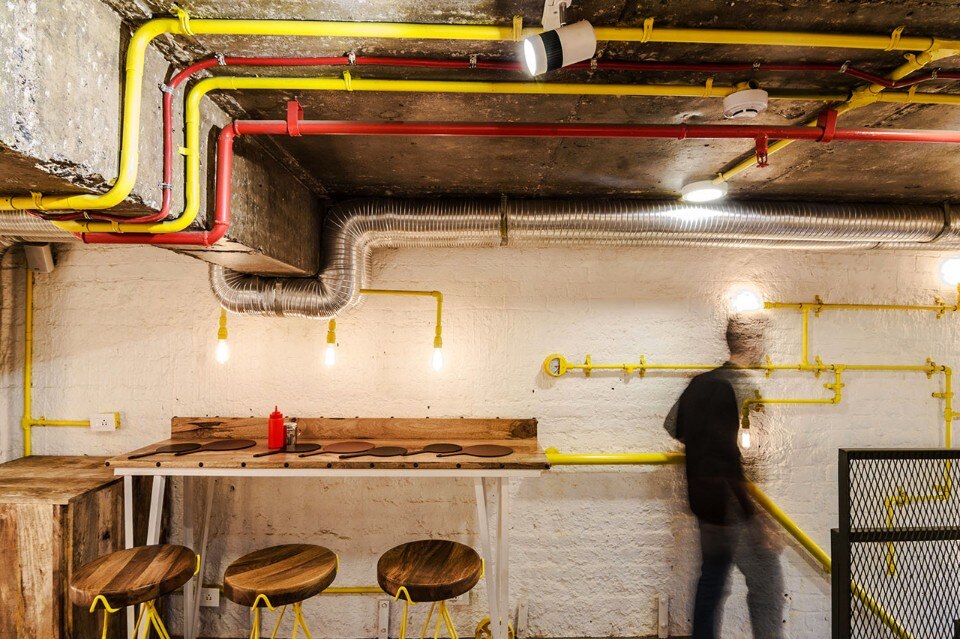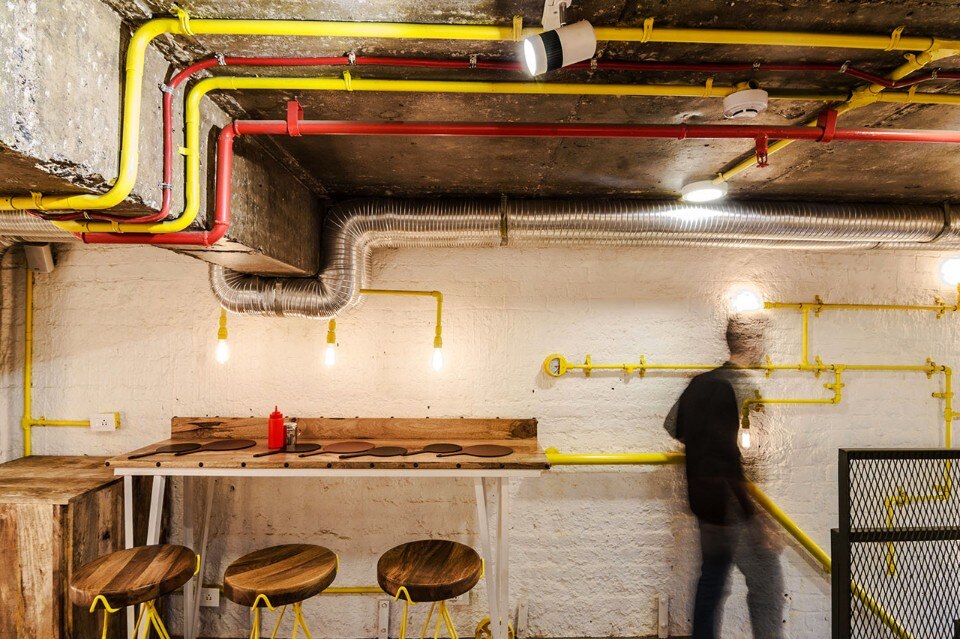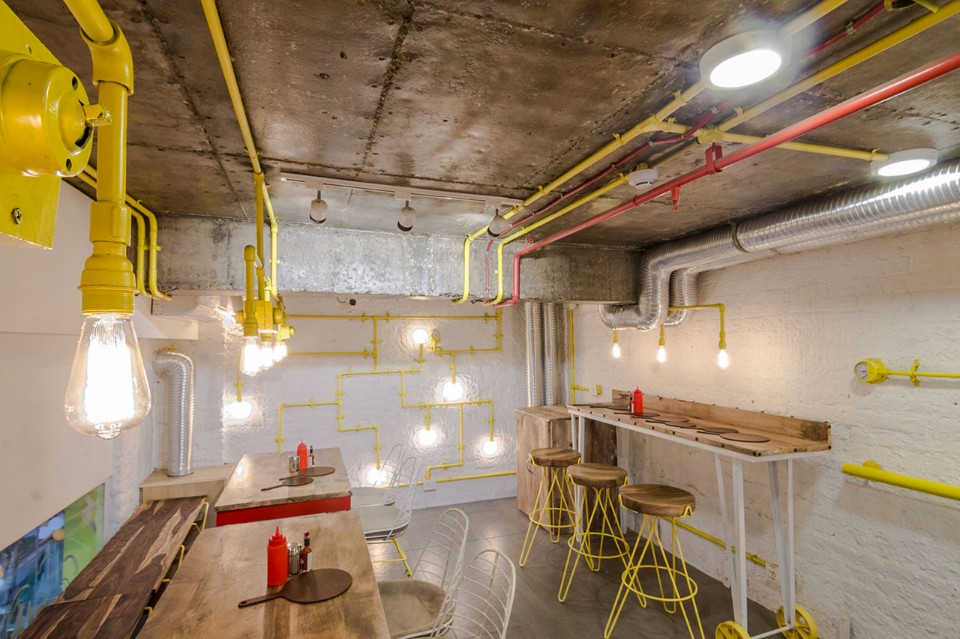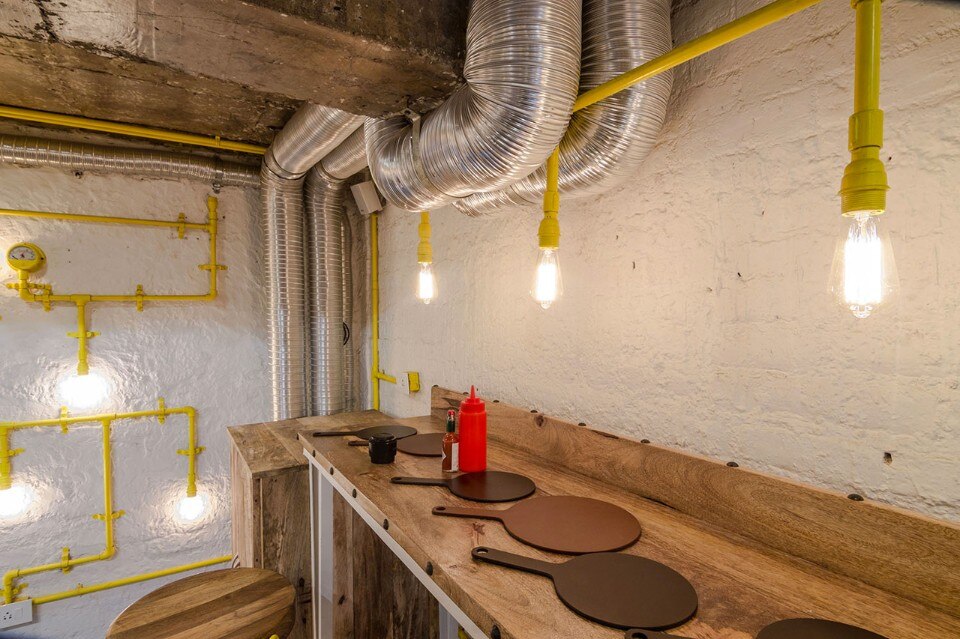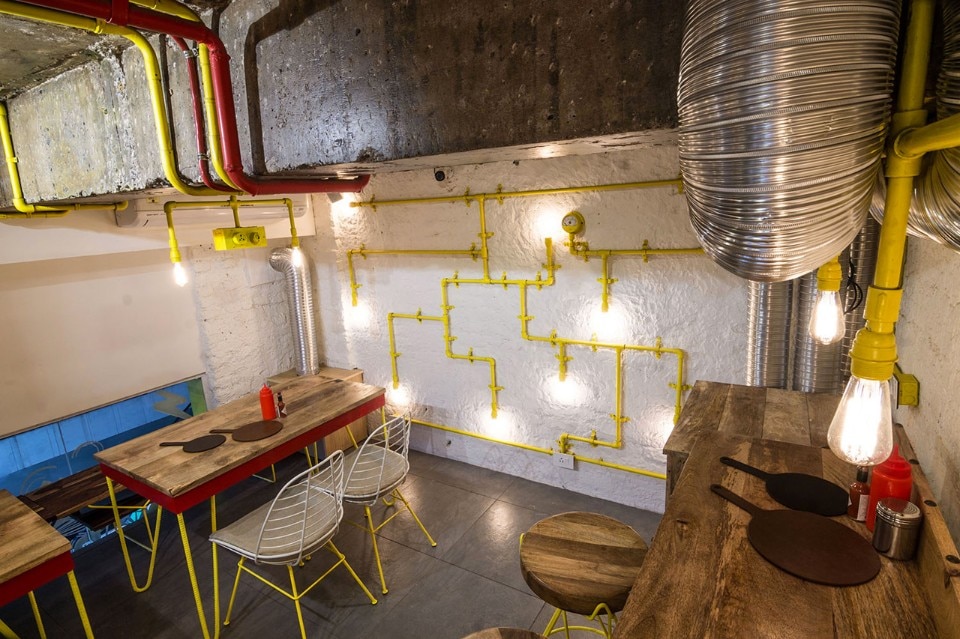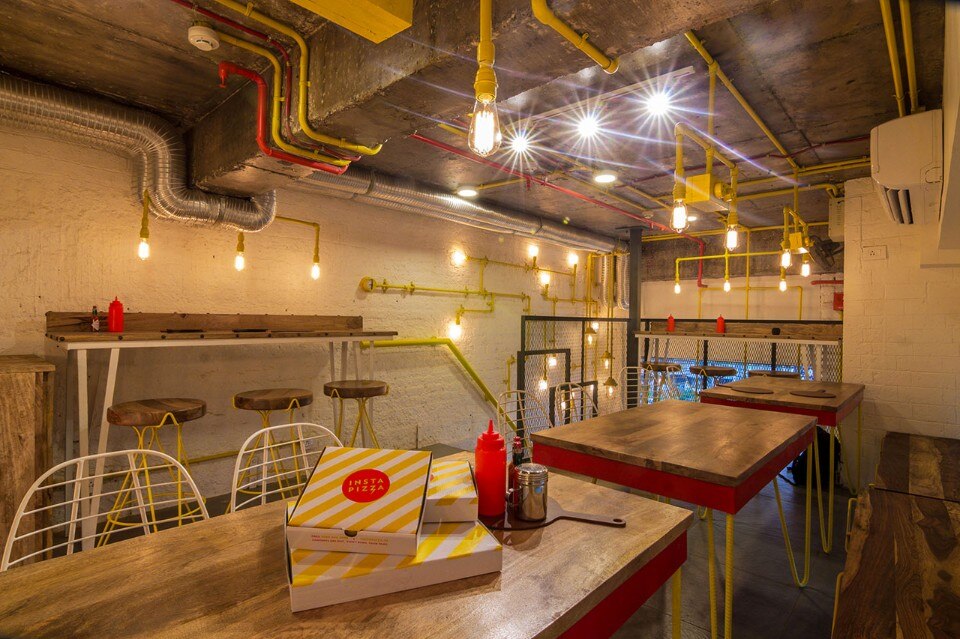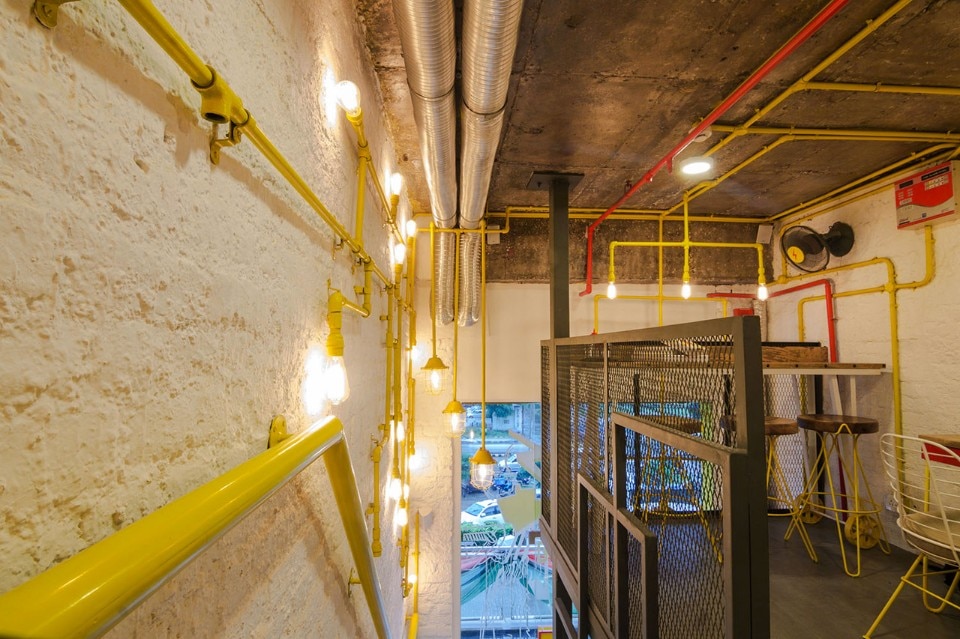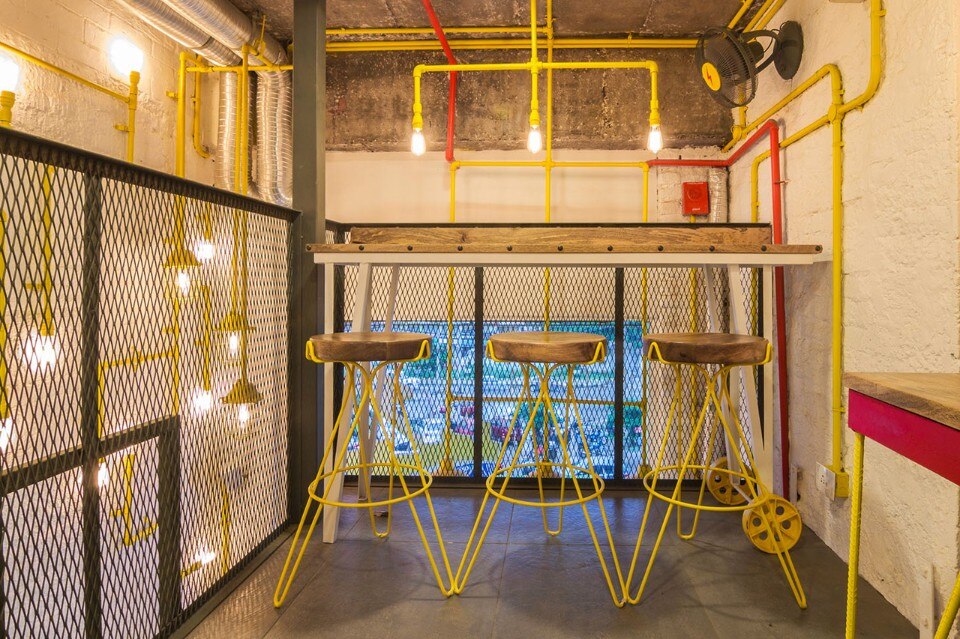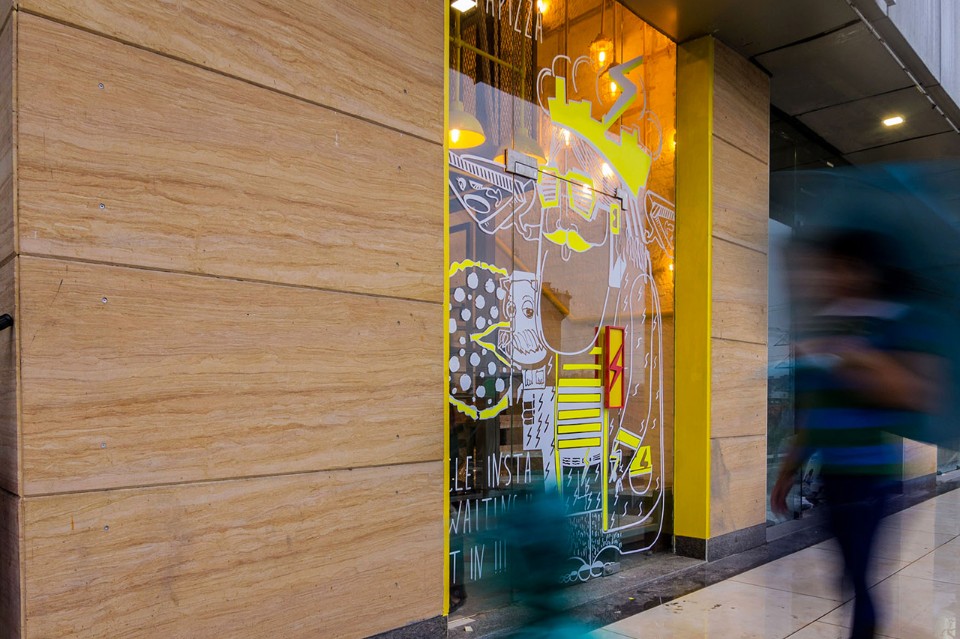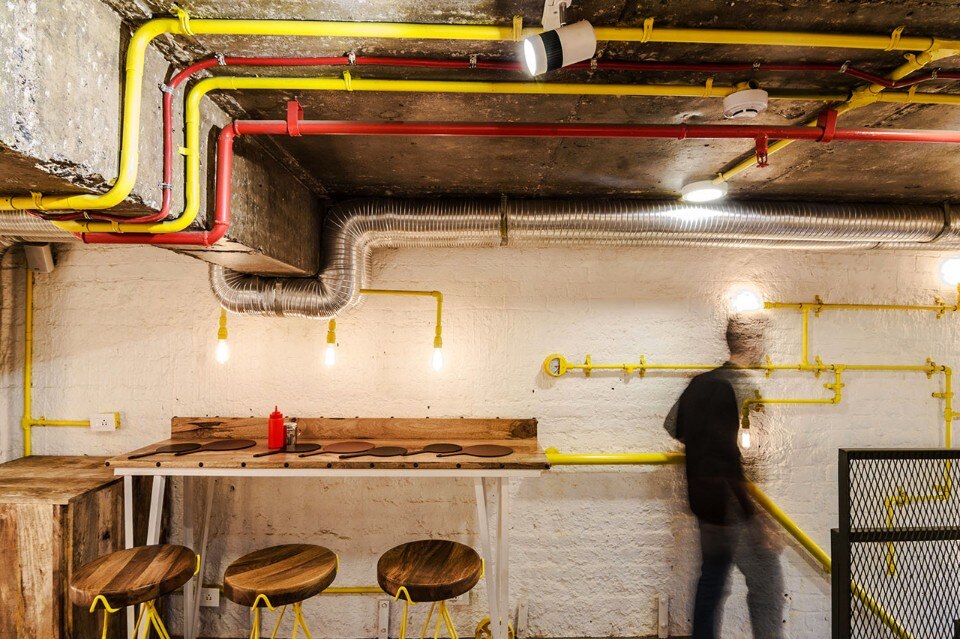 Renesa Architecture Studio, Instapizza, Gurgaon, New Delhi, India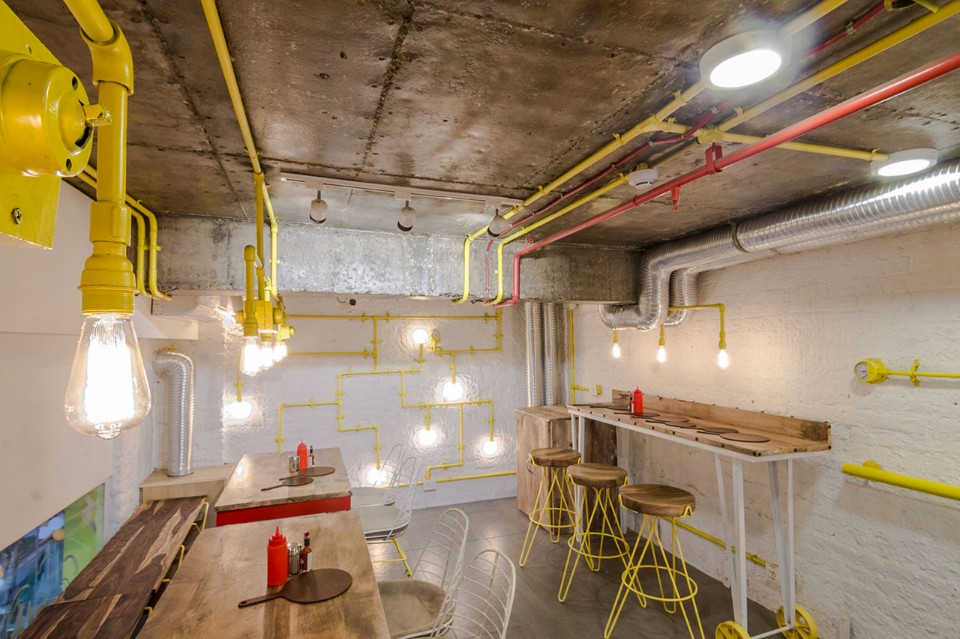 Renesa Architecture Studio, Instapizza, Gurgaon, New Delhi, India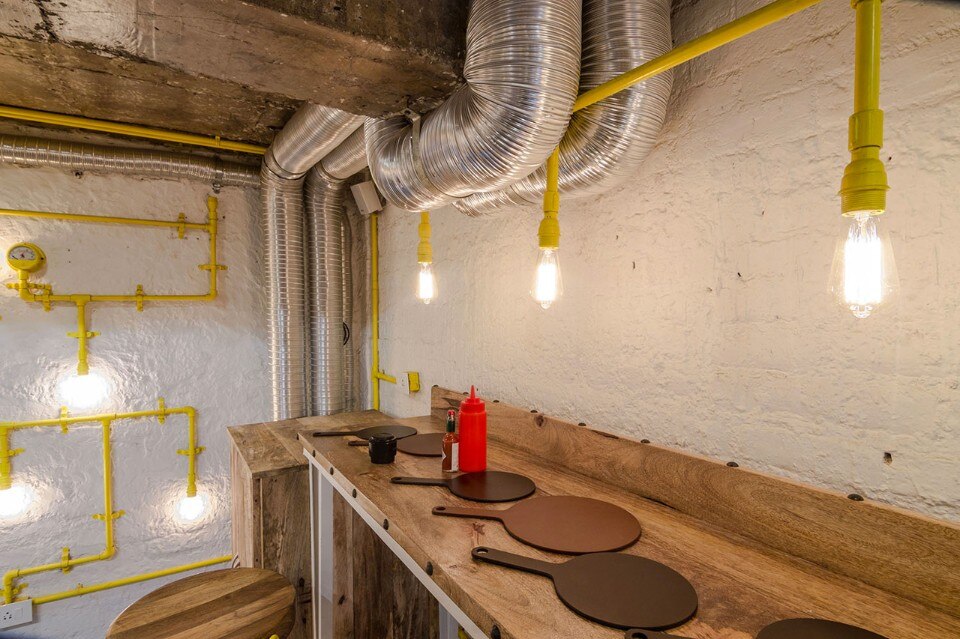 Renesa Architecture Studio, Instapizza, Gurgaon, New Delhi, India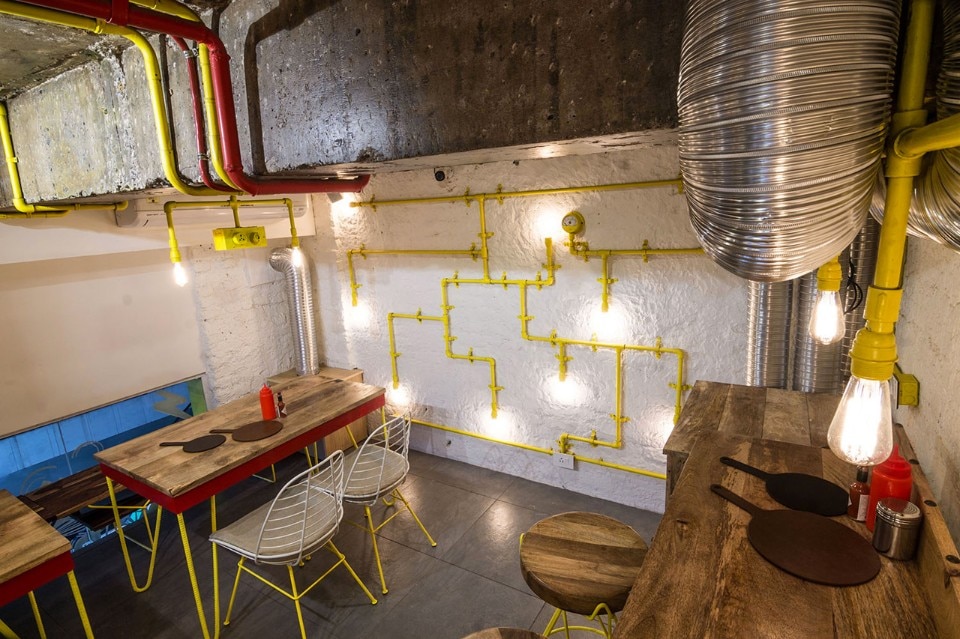 Renesa Architecture Studio, Instapizza, Gurgaon, New Delhi, India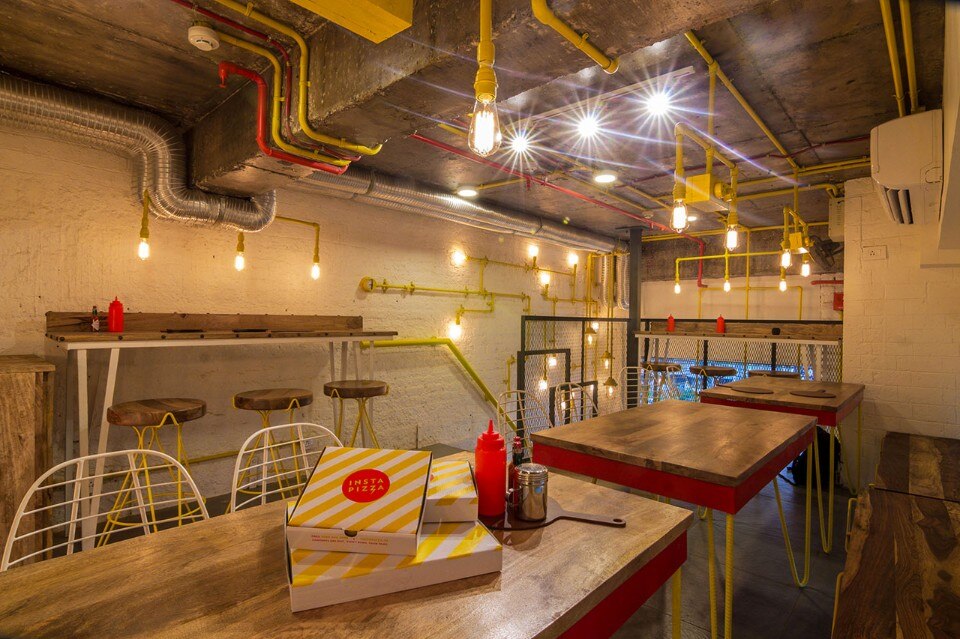 Renesa Architecture Studio, Instapizza, Gurgaon, New Delhi, India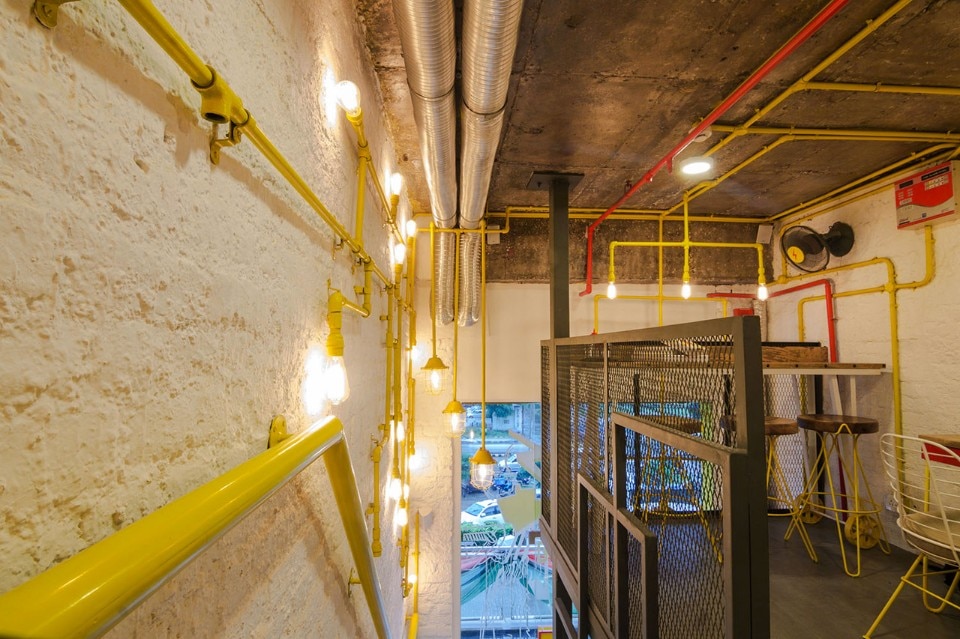 Renesa Architecture Studio, Instapizza, Gurgaon, New Delhi, India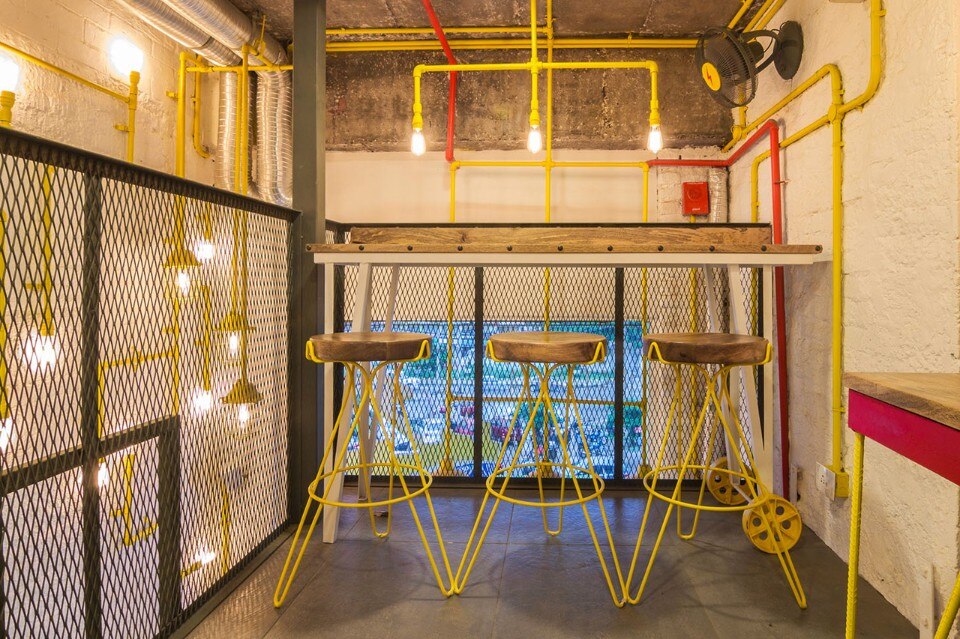 Renesa Architecture Studio, Instapizza, Gurgaon, New Delhi, India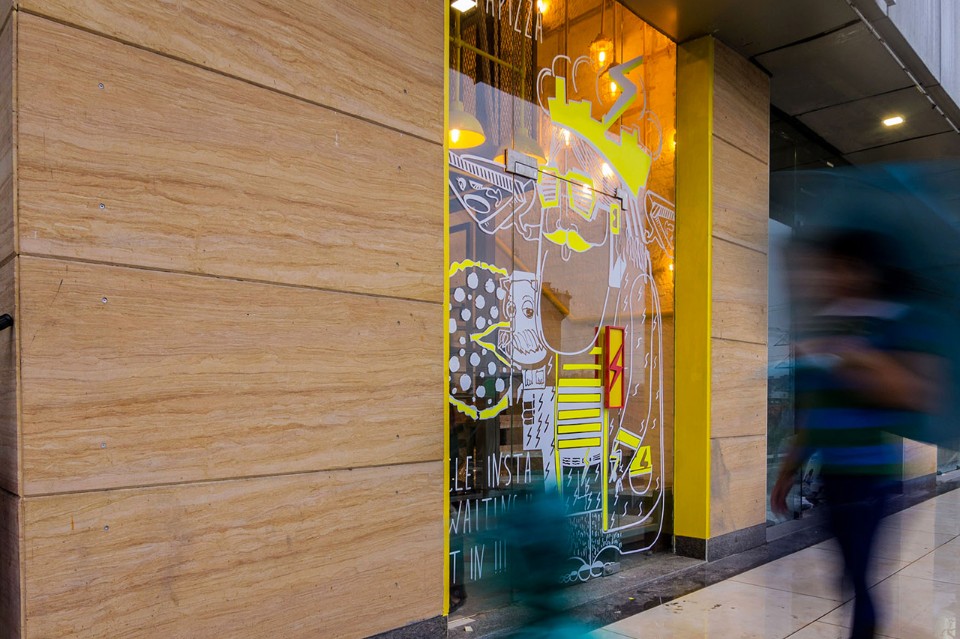 Renesa Architecture Studio, Instapizza, Gurgaon, New Delhi, India

Instapizza, Gurgaon, New Delhi, India
Program: restaurant
Architects: Renesa Architecture Studio
Team: Sanchit Arora, Sanjay Arora, Vandana Arora, Virender Singh, Umesh Mehta, Ashwin Jain
Budget: 35.000 €
Area: 51 sqm
Completion: 2015