Flaxx has a hybrid design which offers the comfort of a free-swinging chair as well as the functionality of a conventional four-legged chair.

The novel structure of the support frame and the combination of advantages from both designs is a contemporary interpretation in both form and function. The seat shell and frame are made of 100% recyclable materials. The seat shell is made from natural fibre mats, which are moulded into a stable three dimensional form by pressing multiple layers of the material; the mats predominantly consist of flax, an annually renewable raw material, and are held together by textile polypropylene as an adhesive.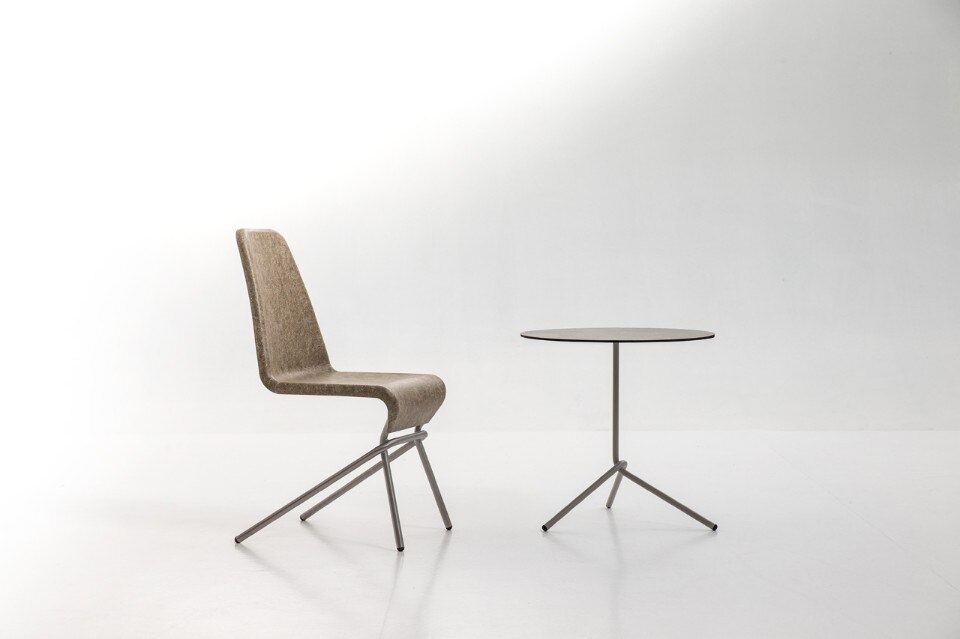 The technology used to manufacture the seat shell originated in the automobile industry and is already used to produce interior components such as door trim panels and cargo area covers. Produced originally to demonstrate the versatility and the potential of a material developed for the automotive industry also in the area of interiors and design, it is today part of the Moroso product range.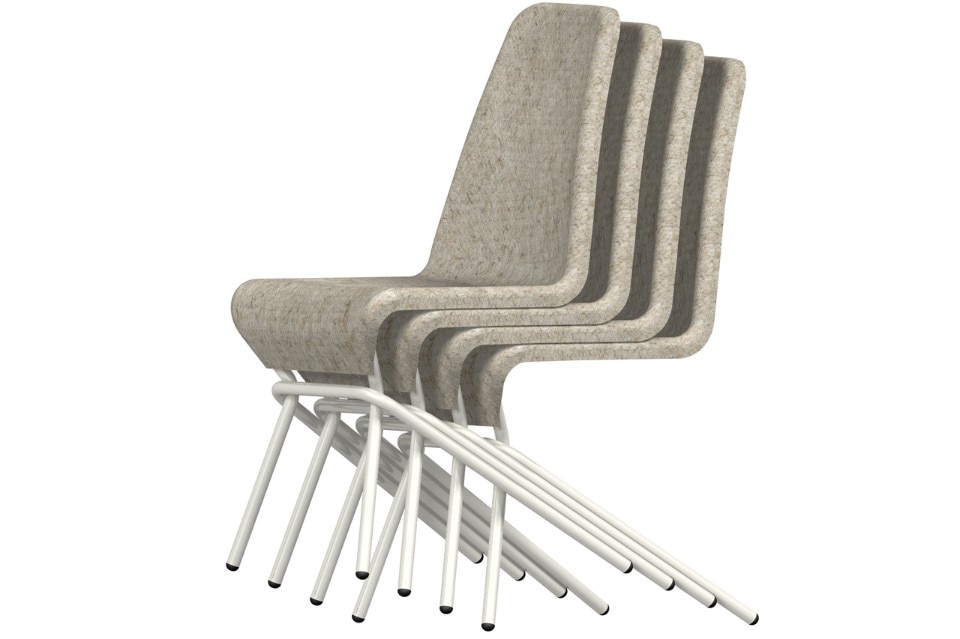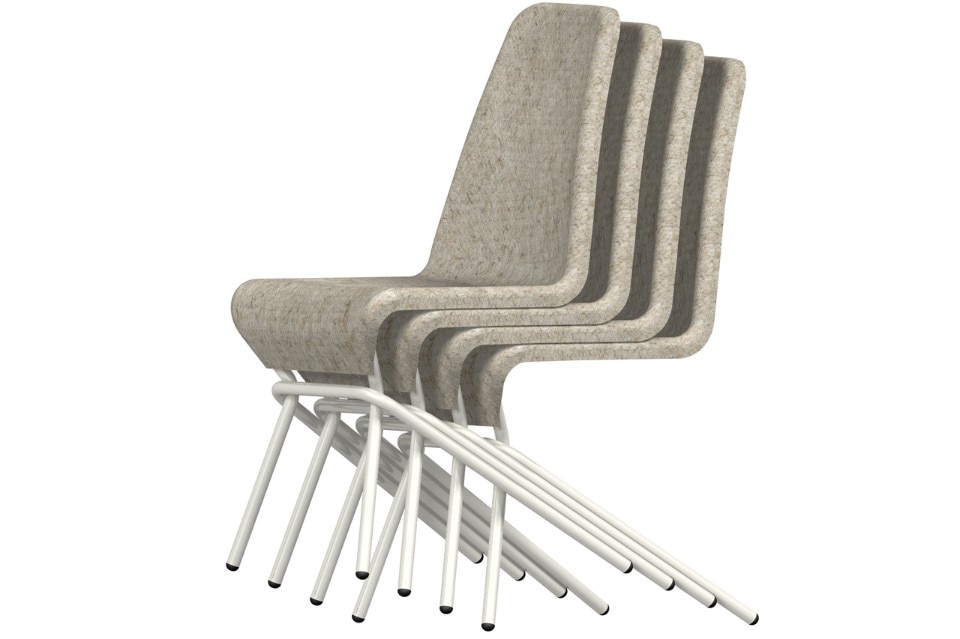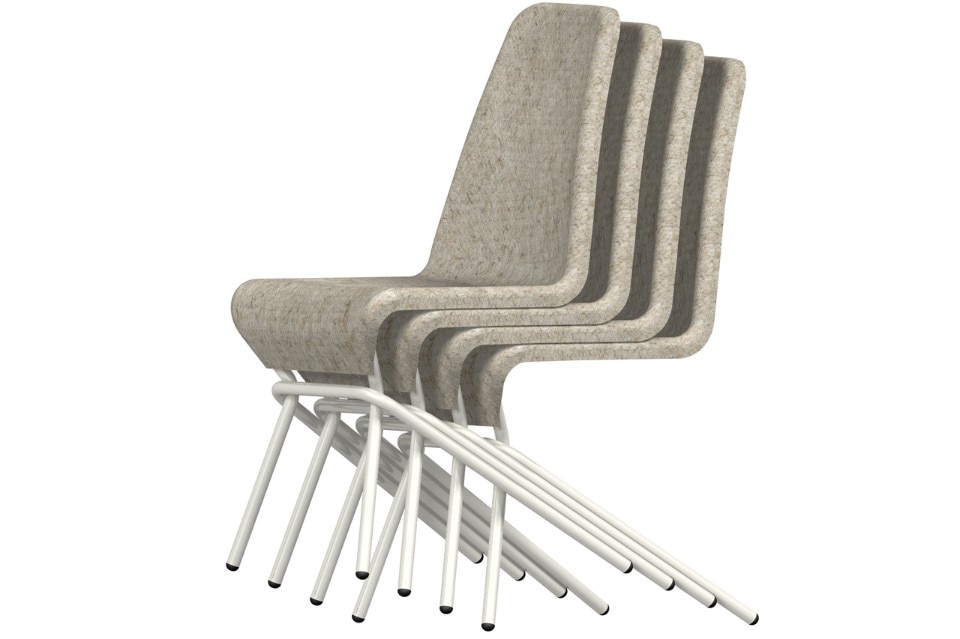 Martin Mostböck, Flaxx, stackable chair
Martin Mostböck, Flaxx, side table


Flaxx
Designer: Martin Mostböck
Production: Moroso