During Dutch Design Week 2015, the Eindhoven based label qoowl presented it's two new luminaires called Crescent, by Troy Reugebrink, and Lamp Ligne, by Wisse Trooster.
Concrete is a material that inherently lets no light pass through it. This makes it an interesting, yet contradicting, material for a luminaire. Crescent is shaped as one half of a concrete lamp, which offers a playful way to alter the light in your living room. Placing the lamp close to a wall we can create a glow around the silhouette of the lamp, and thereby build an intimate setting where the source of the light becomes the only shadow. Or we can place it on a table and turn the light towards us when reading a book.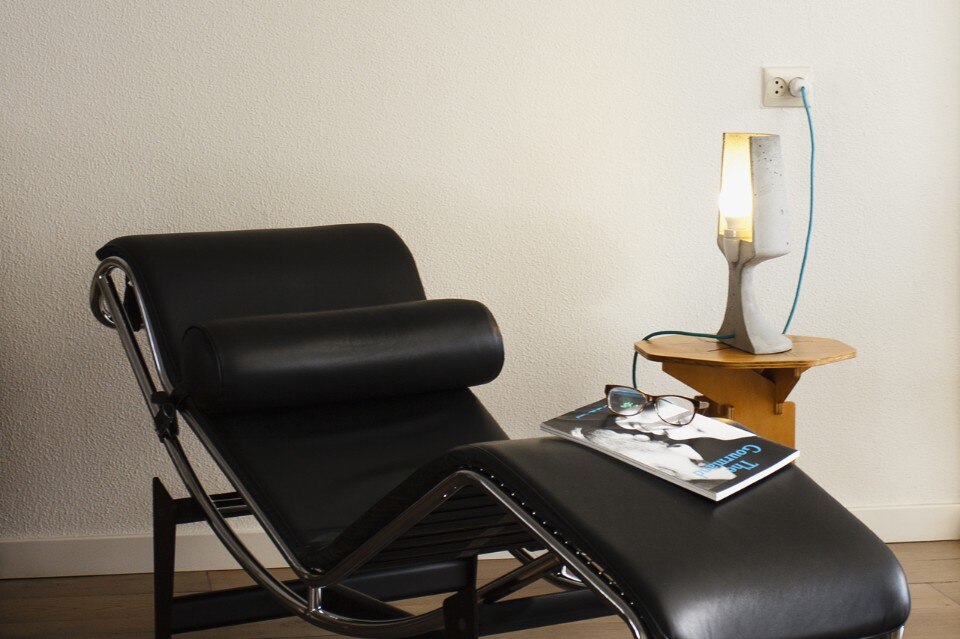 Crescent's shape was 3d modeled to manipulate the center of mass, ensuring it stands steady. After this, a varying pouring process ensures each lamp has its own unique fingerprint of bubbles and lines; making each Cresent unique.
Lamp Ligne is a collection of outlines of typical lamp shapes, four pendants and four table lamps, which can be stuck on your wall or on your window. The lamp is lit up by hanging a carefully selected power cord and light source in front of the Lamp Ligne outlines. Combined with an extra horizontal line, one creates an flat surface / horizon on which the flat lamp is standing. Lamp Ligne explores the interplay between a 2D sticker and a 3D lamp which is hung in front of it. The best fitting places to stick Lamp Ligne are your wall or window.

Crescent
Design: Troy Reugebrink

Lamp Ligne
Design: Wisse Trooster

Producer: qoowl