For Wall&decò Cersaie was the occasion for the launch of the new Wet System collection, a waterproof coating for humid and damp environments that combines the decorative function of wallpaper with the technical properties of resistance to water and humidity, yellowing, abrasion and aggressive chemical domestic cleaning products.
The new patterns are signed by CTRLZAK, Maria Gomez Garcia and Luca de Bona and Dario de Meo: their collection provides a place for the graphics to be the protagonists strongly implying the context in which they are used.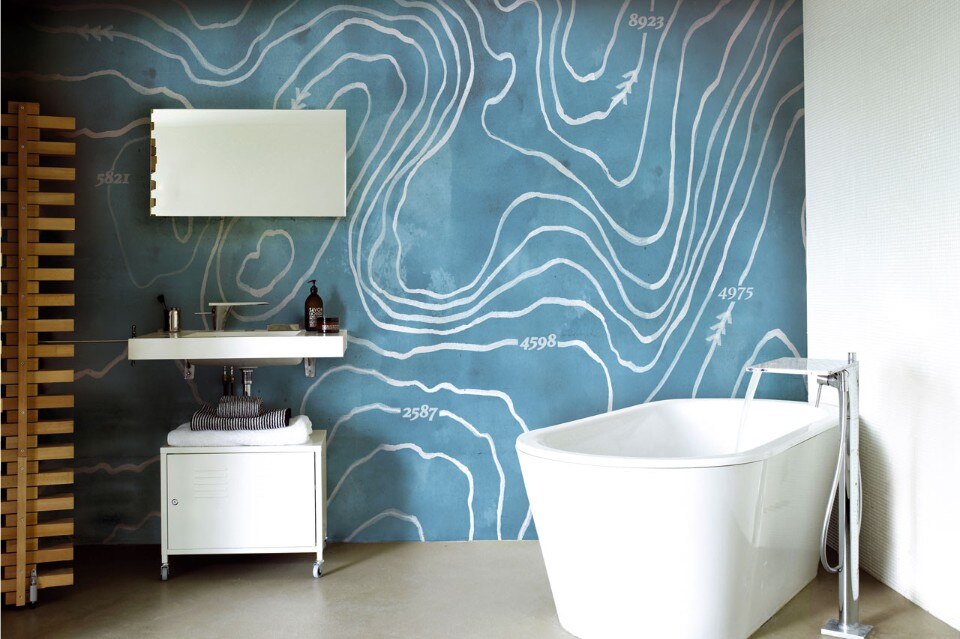 The marine theme is widely explored in both colour (a palette ranging from azure blue, to teal and the darkest blue) as well as graphics: neoclassical jellyfish floating on cement, fish swimming in a sea of ink, maps of the ocean creating concentric graphic games. The flower is interpreted using different aesthetic codes: tones and lines in watercolour, or with vibrant colours, fusing harmoniously with birds of paradise, or even pencil drawings on the wall and only partially coloured, almost providing an invitation to paint the white spaces with your own talent and creativity.
Even black and white appear in the collection: in micro-kaleidoscopic designs or in a more macro way, where optical effects blend and are intertwined with the texture of the surfaces.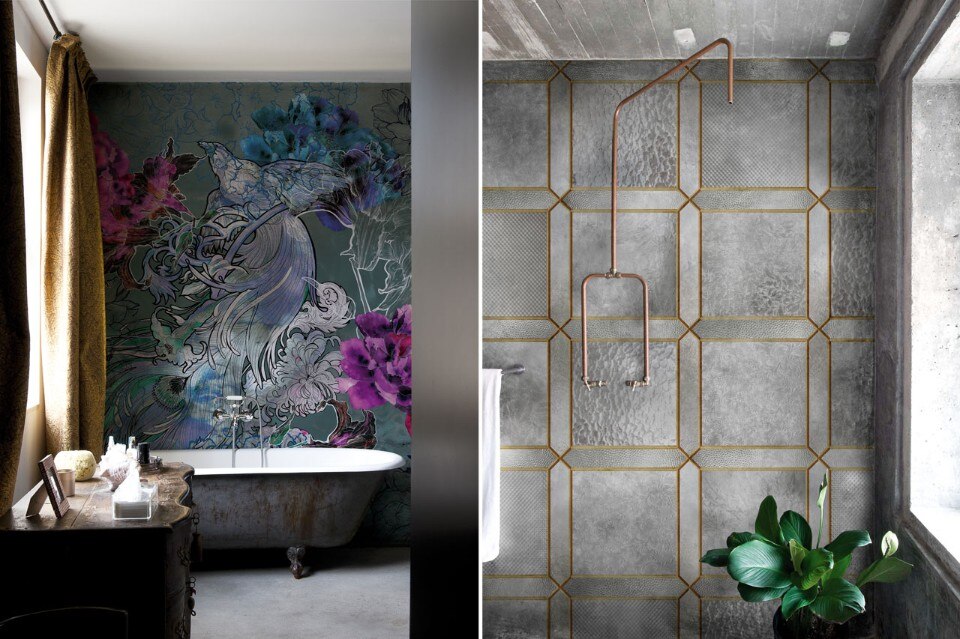 Alongside Wet System is the new Out System collection, a wall coating system for exterior surfaces and facades that combines new expressive and decorative possibilities with important structural features through which the wall support on which it is applied is consolidated. It is resistant to impacts, tears or abrasions, rain and UV rays.