Inspired by the simplicity and utility of military equipment, the design for the Bipod was conceived by Dai Sugasawa with the help of military equipment specialists who carefully studied the foldable legs system.
Designed with mechanical precision, the Bipod design implements true material usage and is made up of 99 per cent aluminum. All parts are fully machined to achieve design efficiency. The result is a table that is lightweight, compact, and fully recyclable. The Bipod's form is the sum of its functions – represented in plain sight, and without any hidden or unnecessary pieces. The Bipod's long, elegant profile with industrial detailing, emphasizes beauty through its' exposed parts.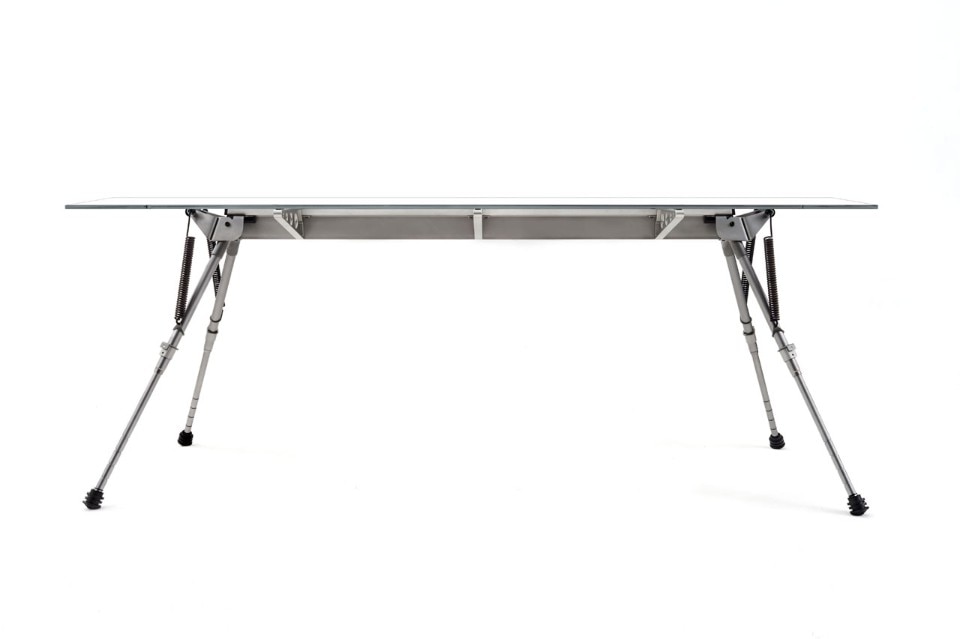 Though the table utilizes analog mechanisms, the design's innovation is revealed through its function – the Bipod's portable nature offers many possibilities for usage. Weighing approximately 10kg, the table is easy to carry or transport, and is fully foldable with adjustable height thanks to its retraction mechanism. The Bipod can be used anywhere, and at any time.
From an impromptu dinner table, to a studio table for the workshop, this design truly encourages improvisation. The Bipod can be combined with any tabletop, from a simple sheet of glass to a wooden top. Its modern industrial style makes the Bipod suitable for a variety of spaces.
As our lives change, the tools of our lives need to change with them. Our world seems to be increasingly flexible, diverse, and saturated with more information than ever before. Furniture defines our living environment and is the primary tool that can reduce the complexity of our lives. The Bipod hopes to fulfill this promise – to offer stability for everyone living in this modern time.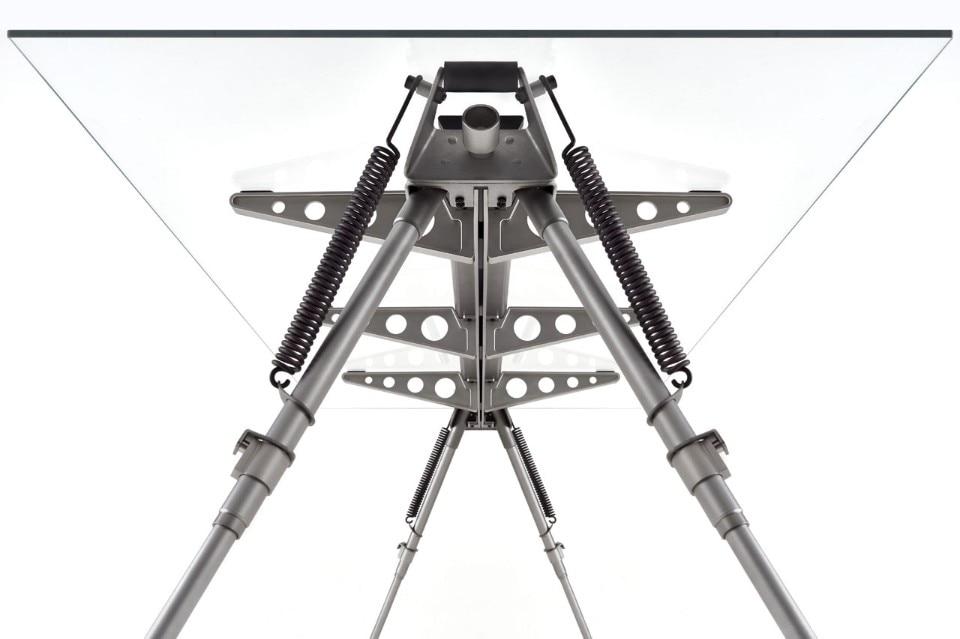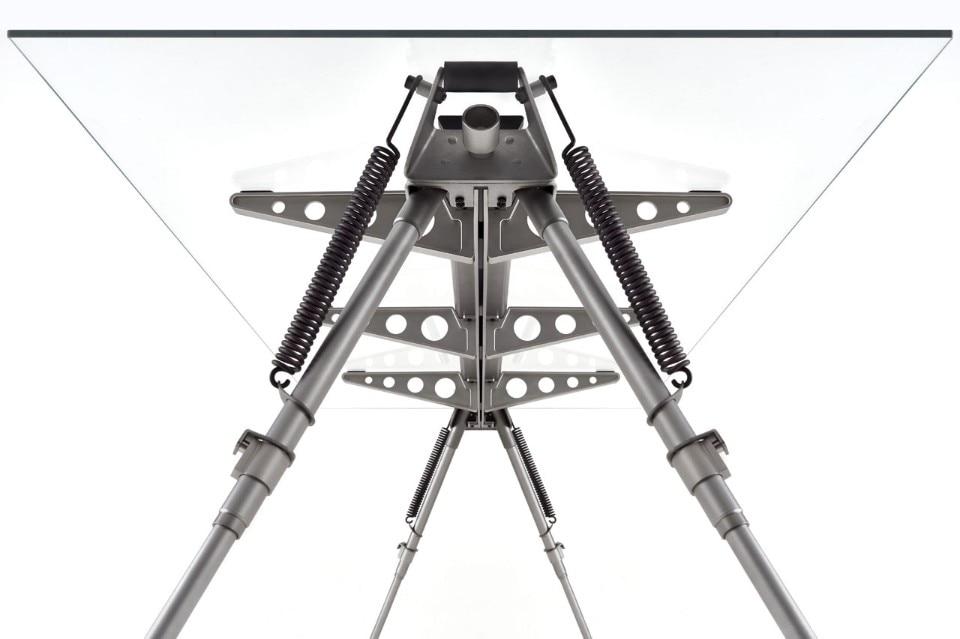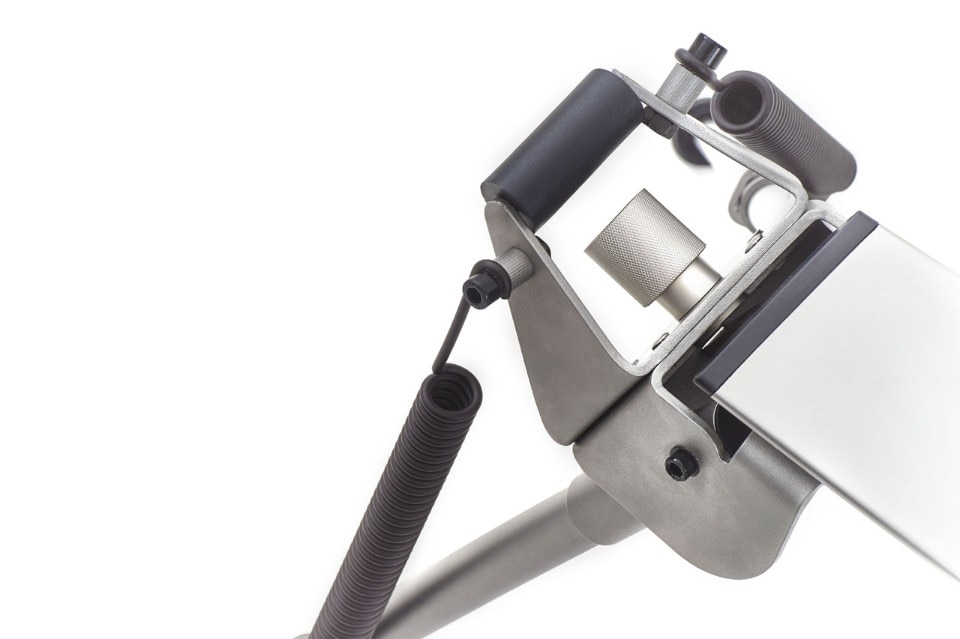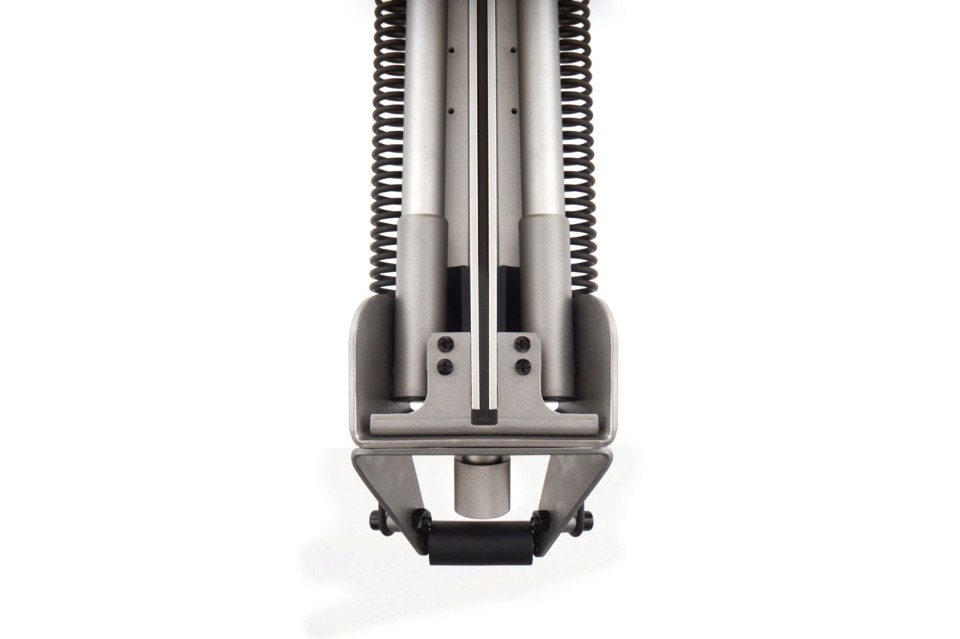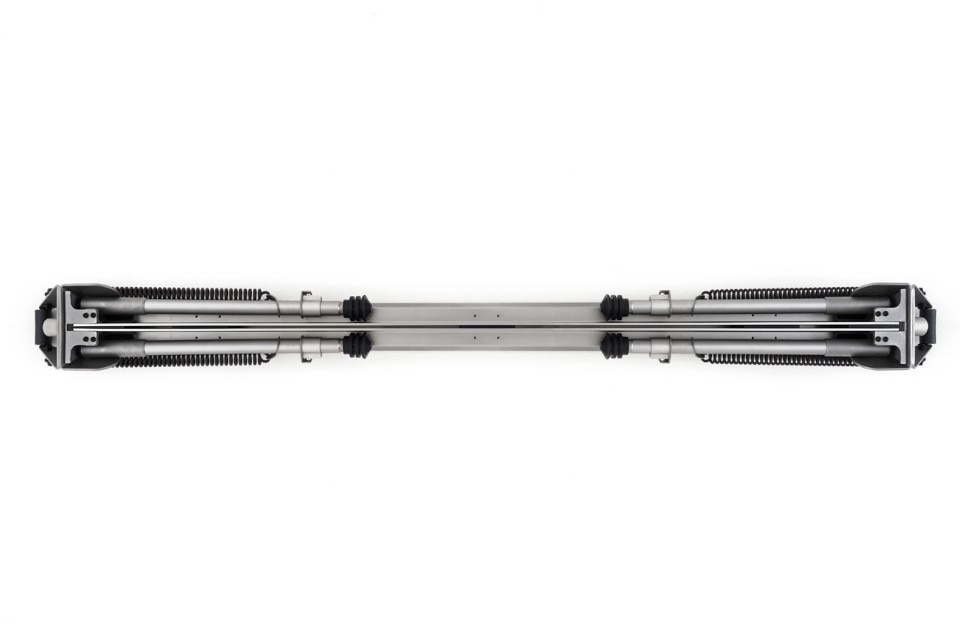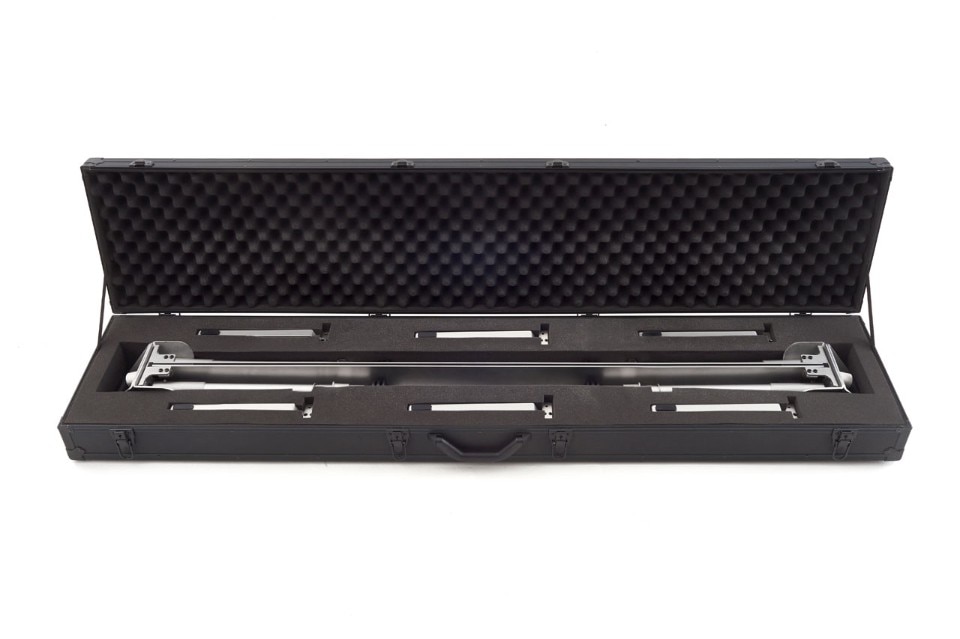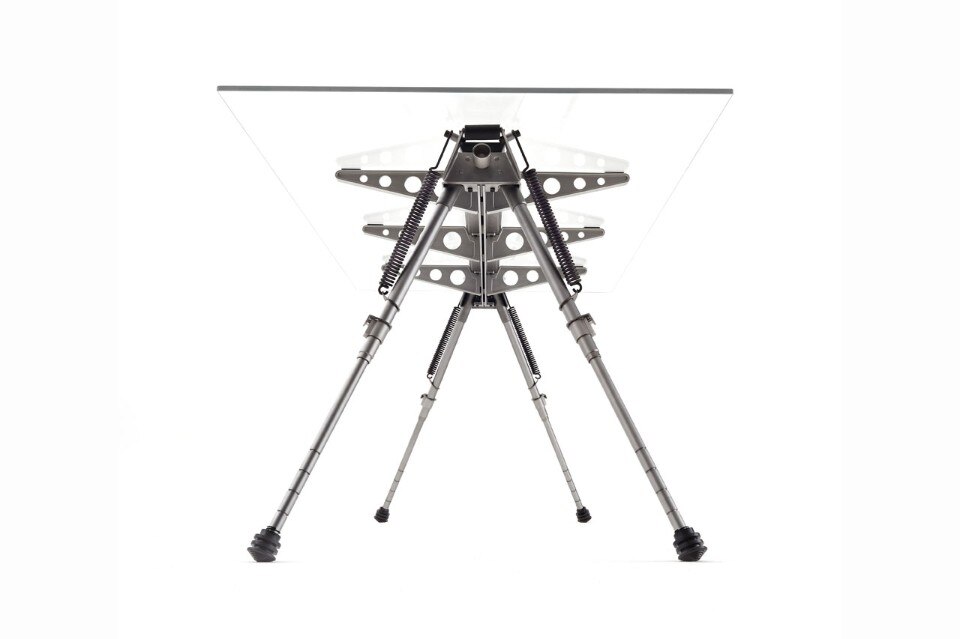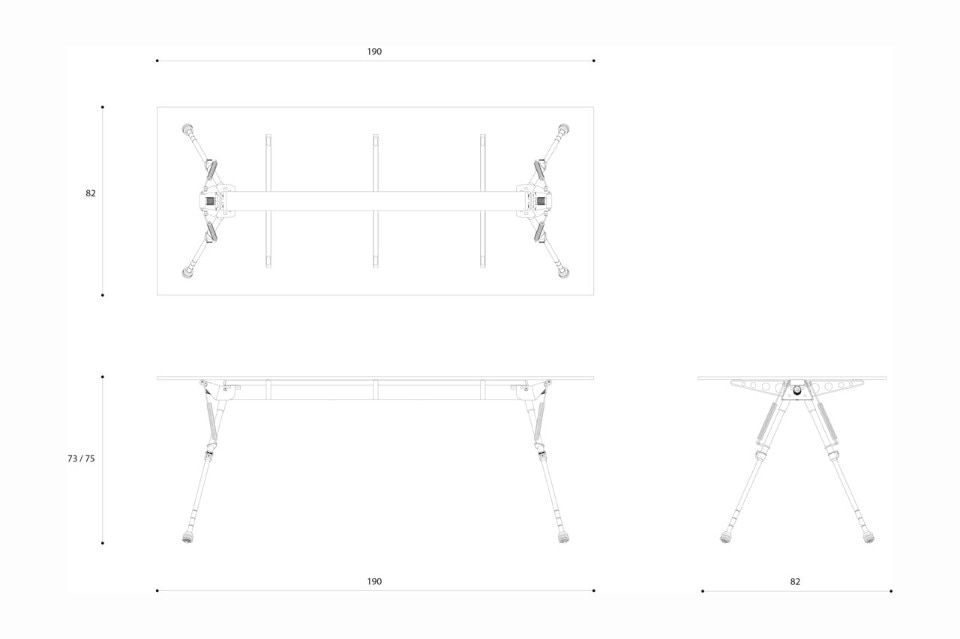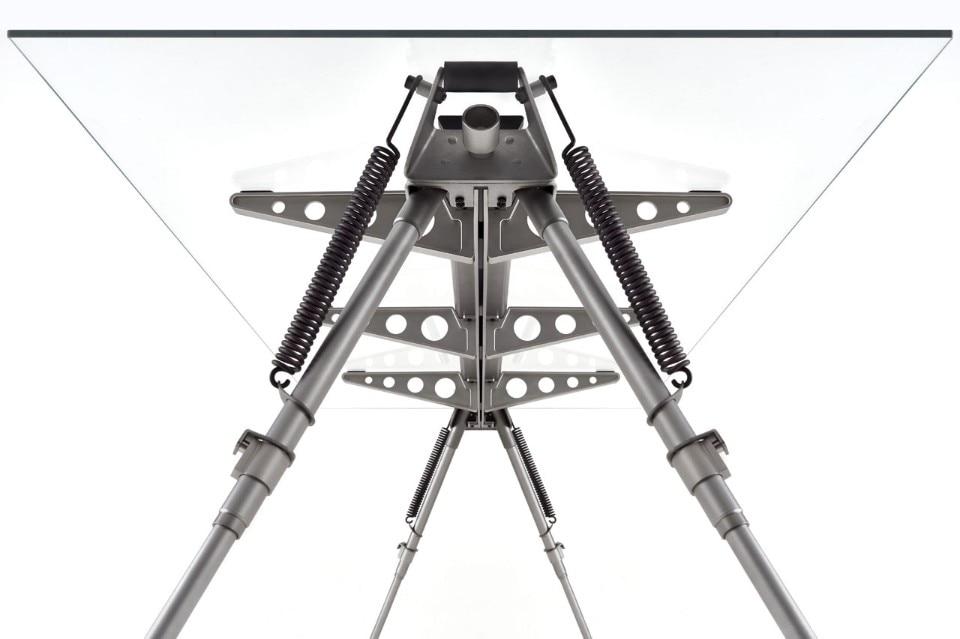 Dai Sugasawa, Bipod table, Industry+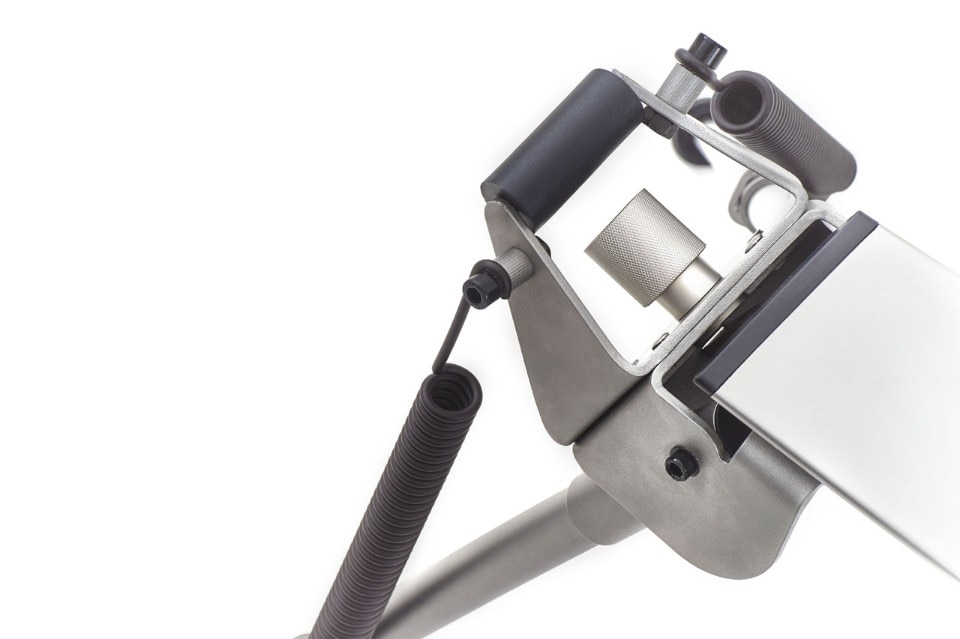 Dai Sugasawa, Bipod table, Industry+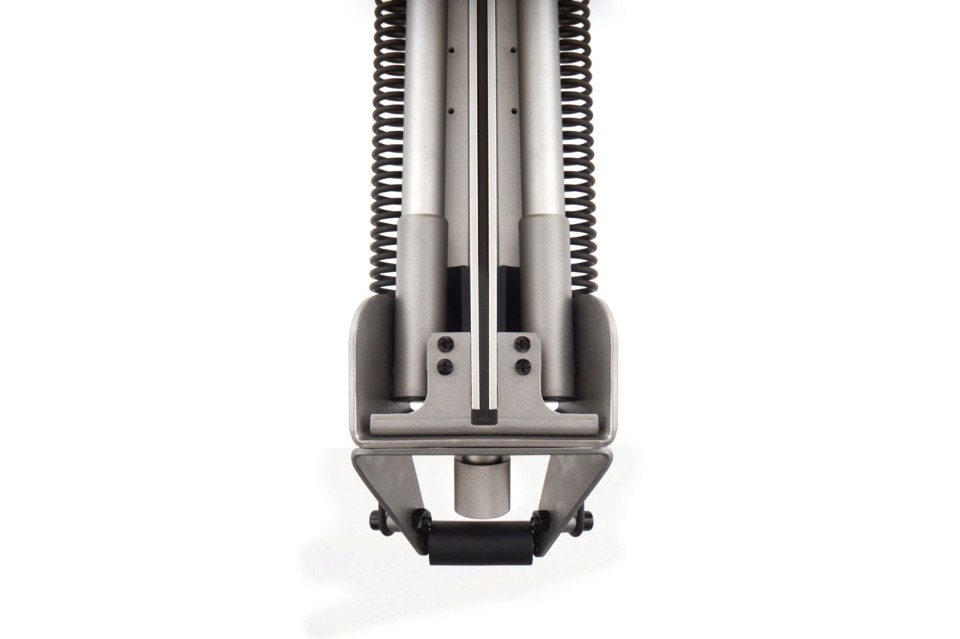 Dai Sugasawa, Bipod table, Industry+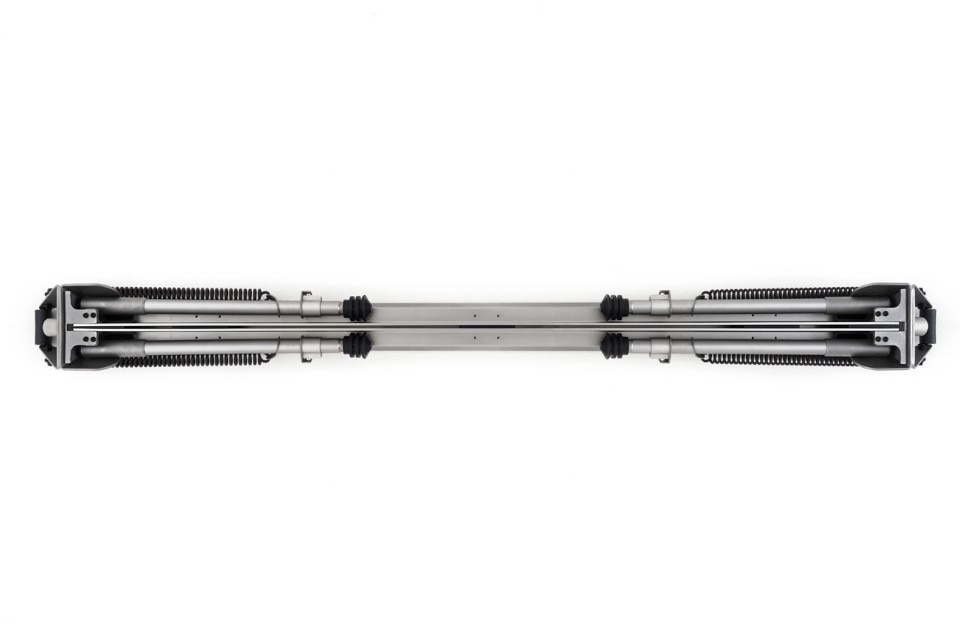 Dai Sugasawa, Bipod table, Industry+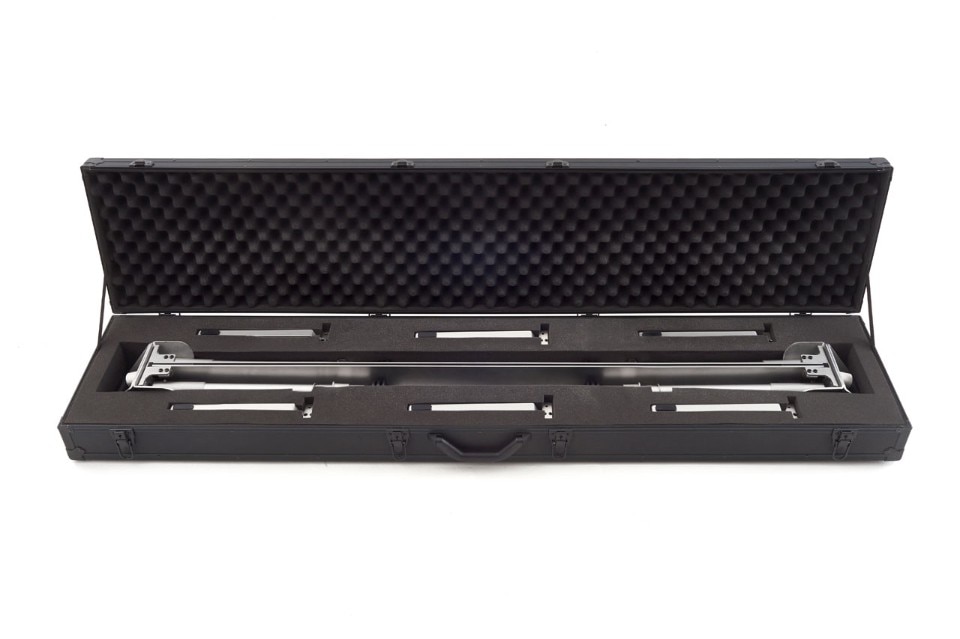 Dai Sugasawa, Bipod table, Industry+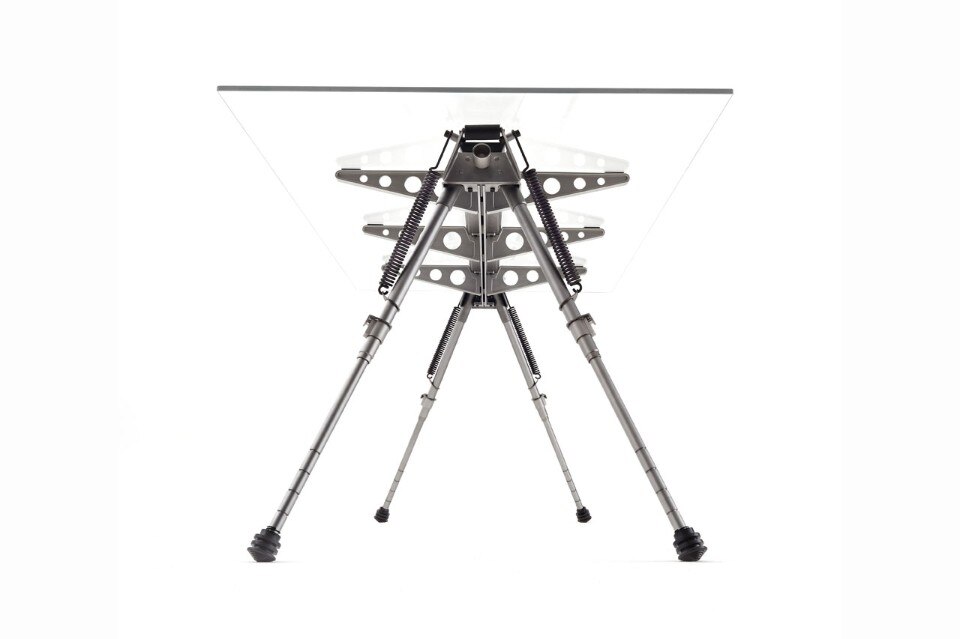 Dai Sugasawa, Bipod table, Industry+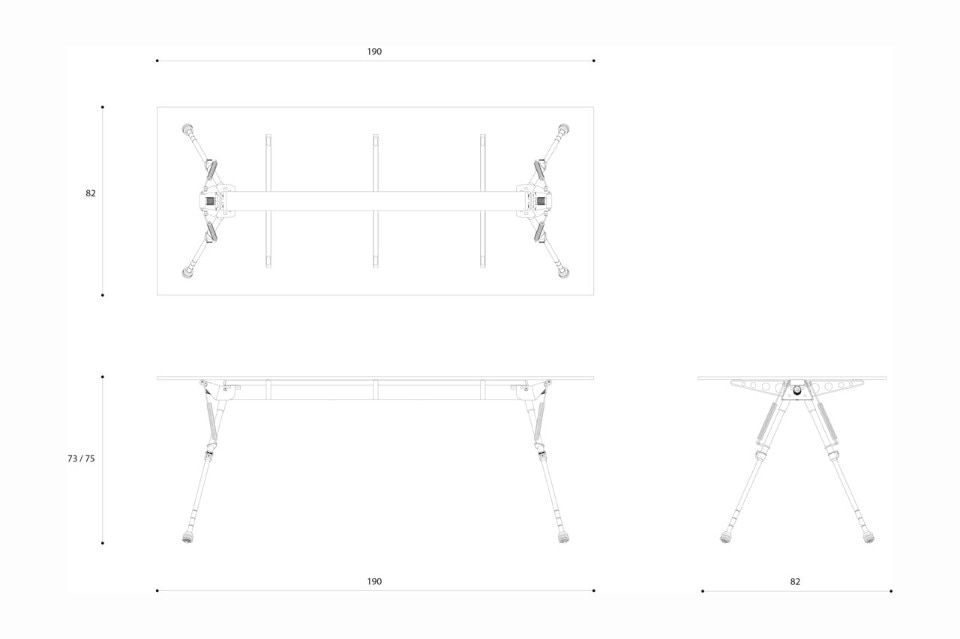 title2
Dai Sugasawa, Bipod table, Industry+