Doodle art movement's artist Jon Burgerman has used paints, crayons, ink, marker pens and paper cut-outs to create a world of creatures, characters & shapes for the new Kirkby Design's fabric collection, presented during the London Design Festival.

Using the digital printing technology, Kirkby Design has captured every mark, smudge and wash of ink, creating a realistic hand-drawn effect.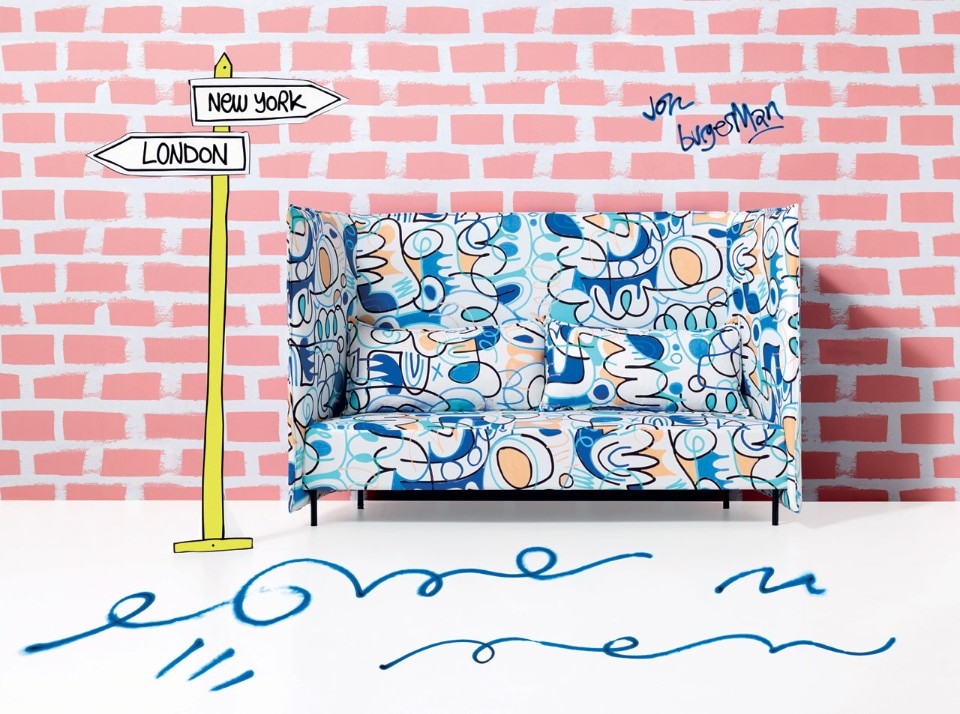 As quirky and diverse as Jon Burgerman's drawing style, the collection is presented in a wide range of bold colours, monochromes, and additional candy pastel hues. Humorous names have been attributed throughout the collection, including Fizzy, Cherryade, Ketchup and Pencil Case.
The 12 original designs are digitally printed onto a 100% cotton ground which is tough enough for upholstery but also smooth and supple for drapes. The full range of 46 fabrics are also presented as a range of cushions.
Ligne Roset chosen the fabric Rainbow Scrawl to create a limited edition of the Calin sofa, designed by Pascal Mourgue exactly 20 years ago.