Inspired by the forest green of the German landscape and well crafted natural materials such as solid walnut, raw brass and matt finished 'Bembel' grey floor tiles, Aesop's products are presented in striking harmony, whilst celebrating Frankfurt and its cultural roots.
The architecture focuses on the product rather than competing with it. Back-lit shelves in forest green float along the pale green-grey walls, generating a natural and complementing environment that supports the central element of the store, which is a monolithic solid walnut structure integrating a multi purpose sink in raw brass. Essential for experiencing the products, the sink becomes the core element within the space. Distinctly arranged matt grey floor tiles refer to the sand grey, salt-glazed stoneware ceramic typical for the Frankfurt region.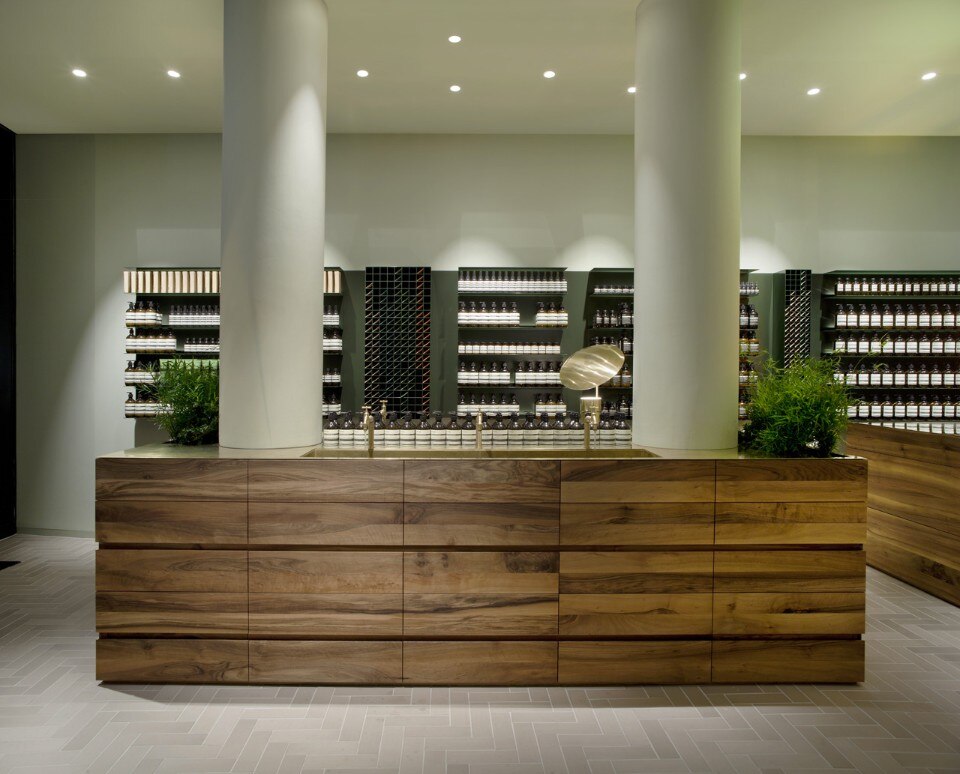 For the new store at Frankfurt Kaiserplatz, key pieces of German furniture brand e15 have been specified. Cypress green mohair lounge chair Weissenhof, solid walnut and natural leather stool Aswan and chair Karnak (circa 1925–26), all by Ferdinand Kramer, along with an original George Nelson Half lamp in brass (circa 1950) bring warmth and comfort to the space.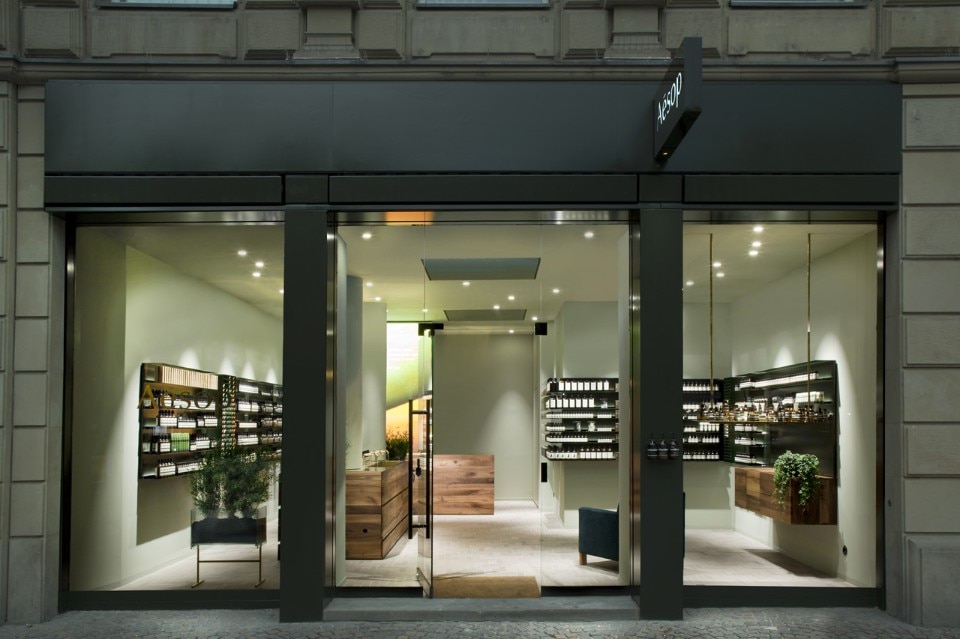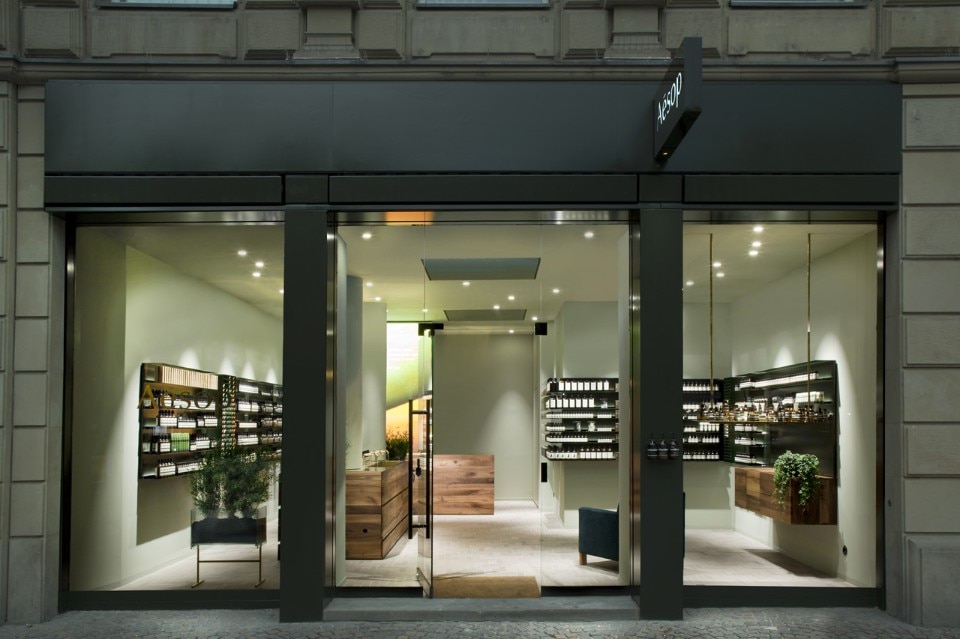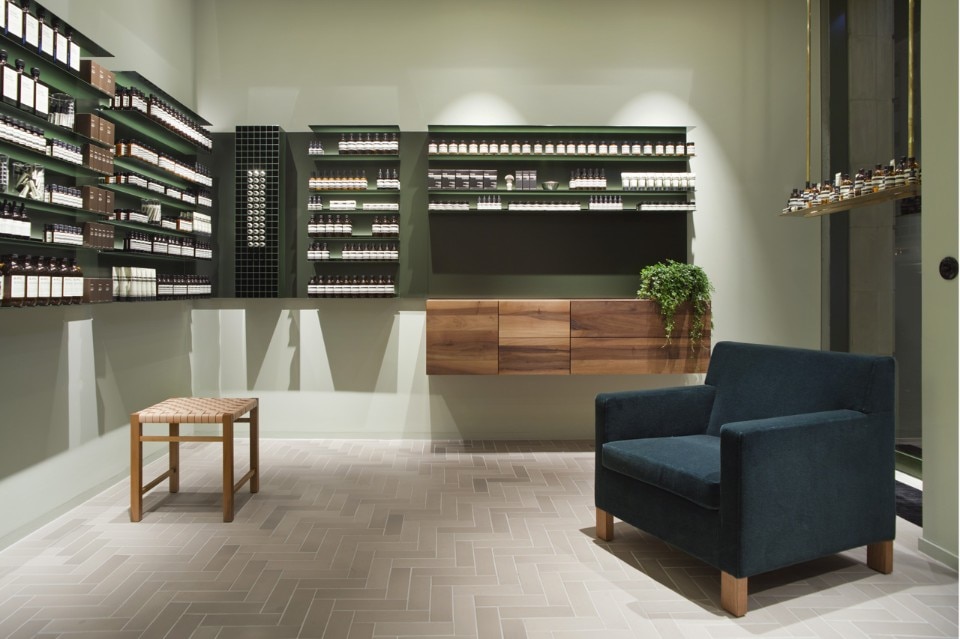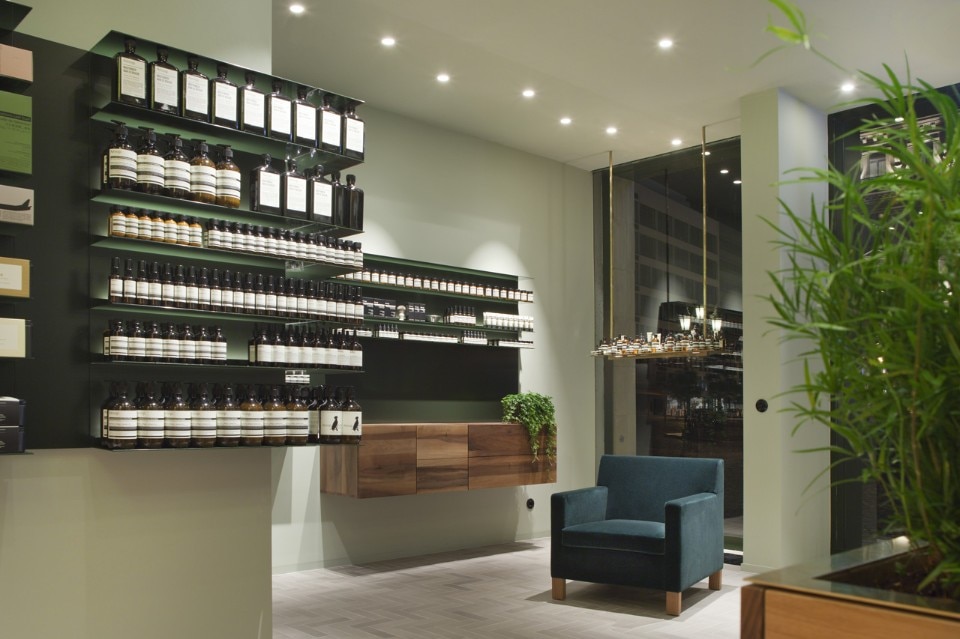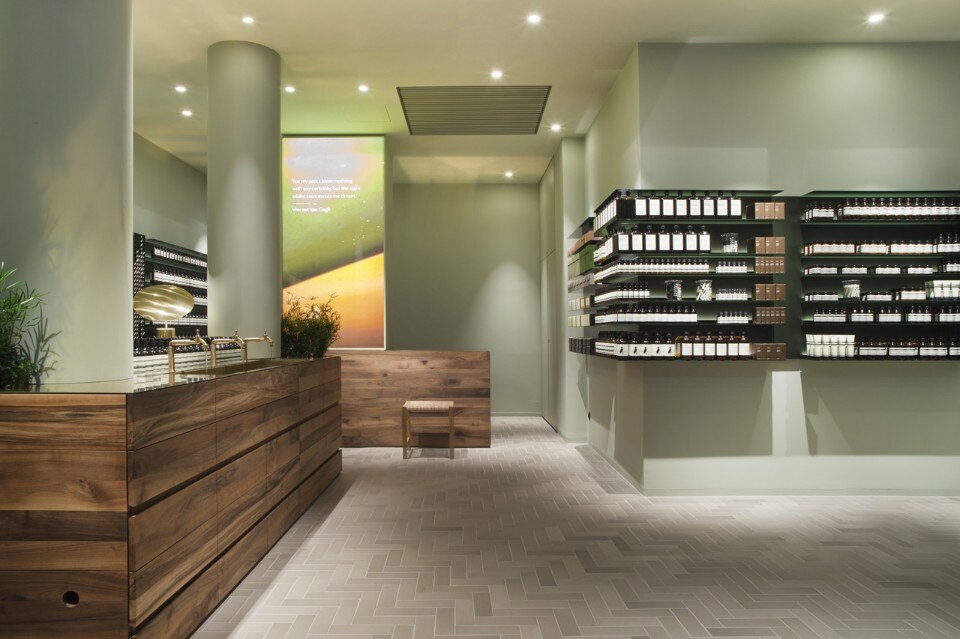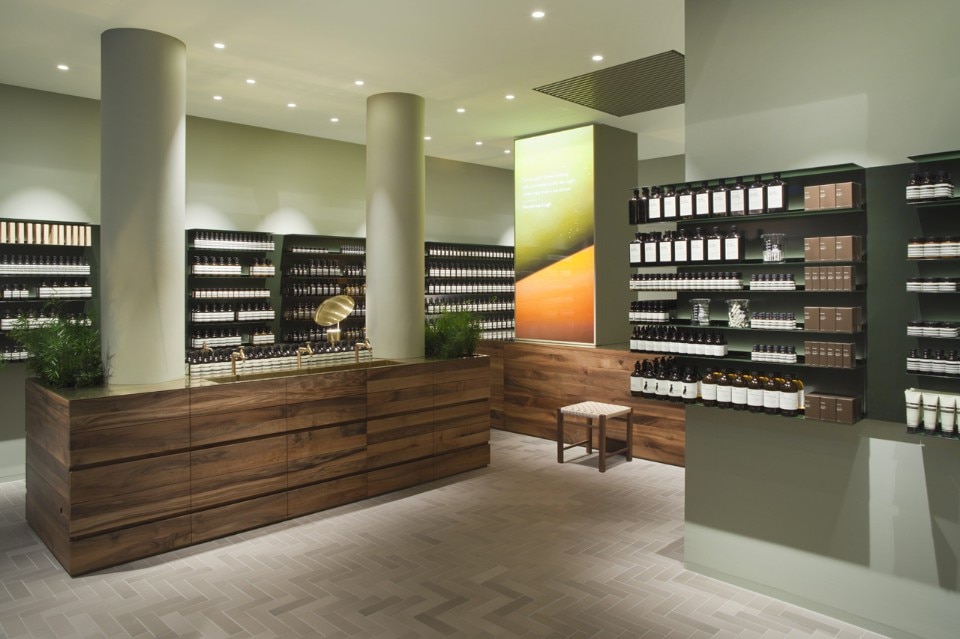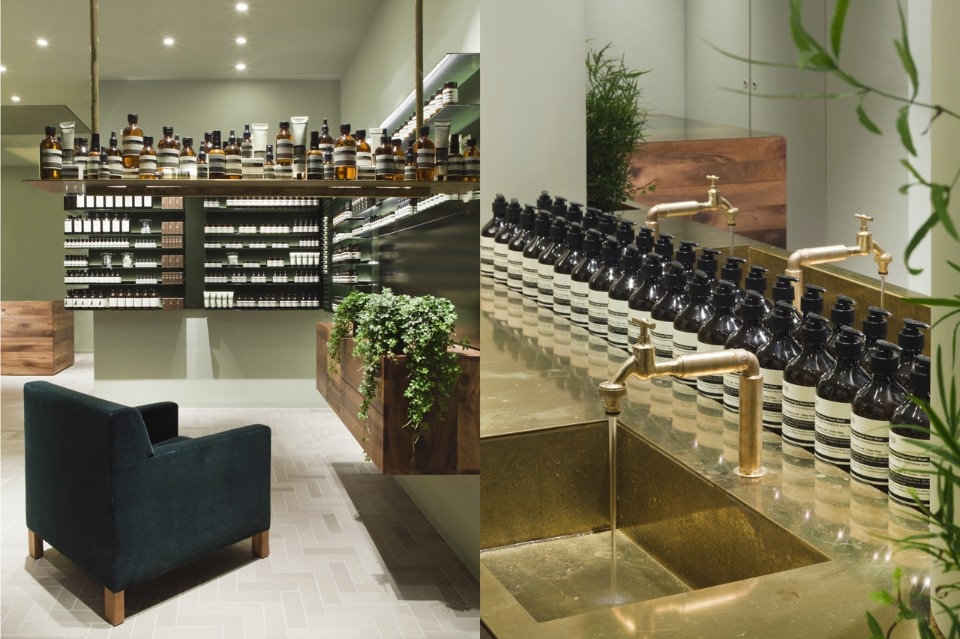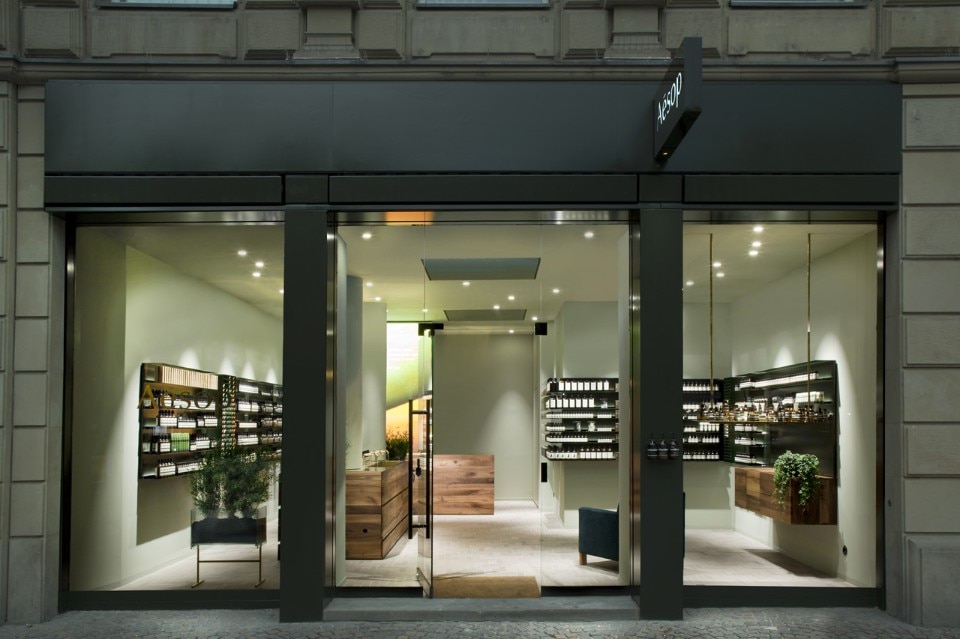 Philipp Mainzer Office for Architecture and Design, Aesop Frankfurt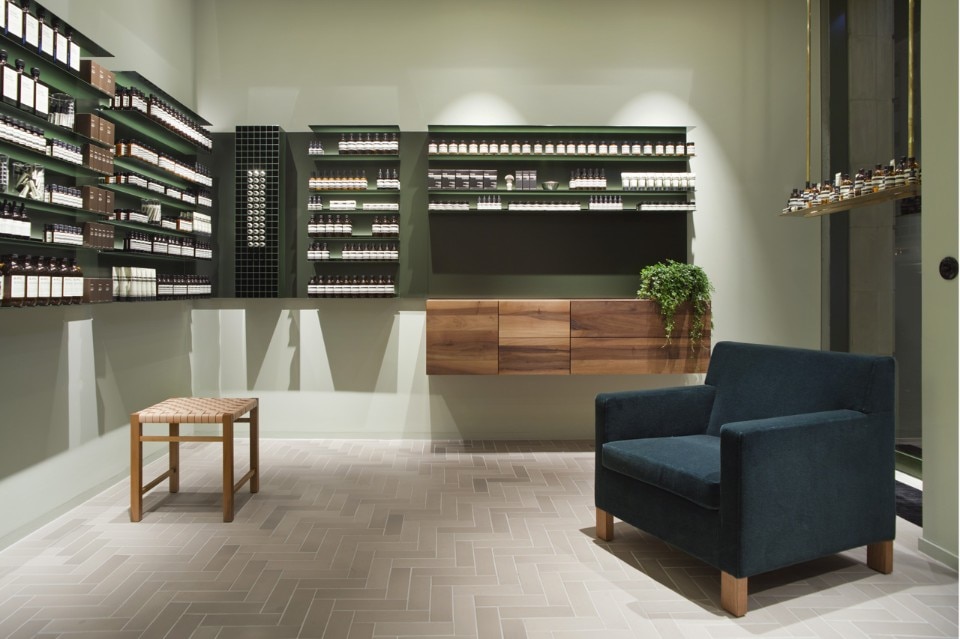 Philipp Mainzer Office for Architecture and Design, Aesop Frankfurt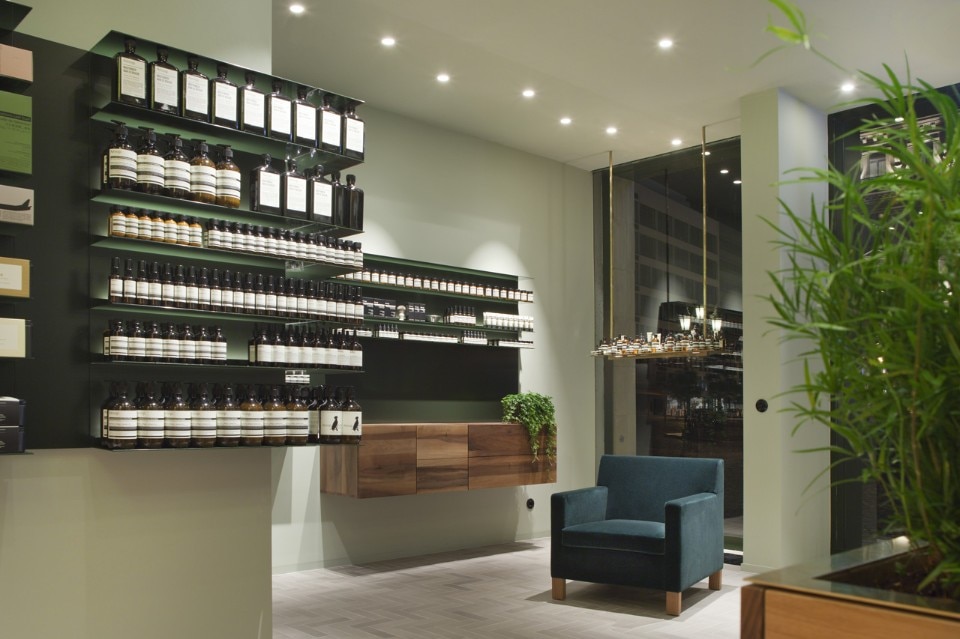 Philipp Mainzer Office for Architecture and Design, Aesop Frankfurt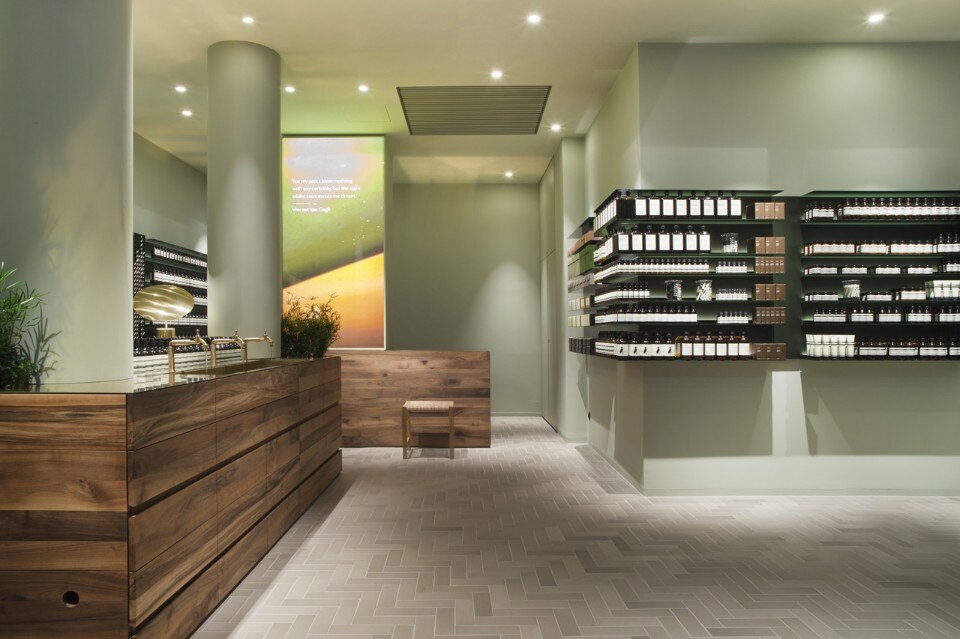 Philipp Mainzer Office for Architecture and Design, Aesop Frankfurt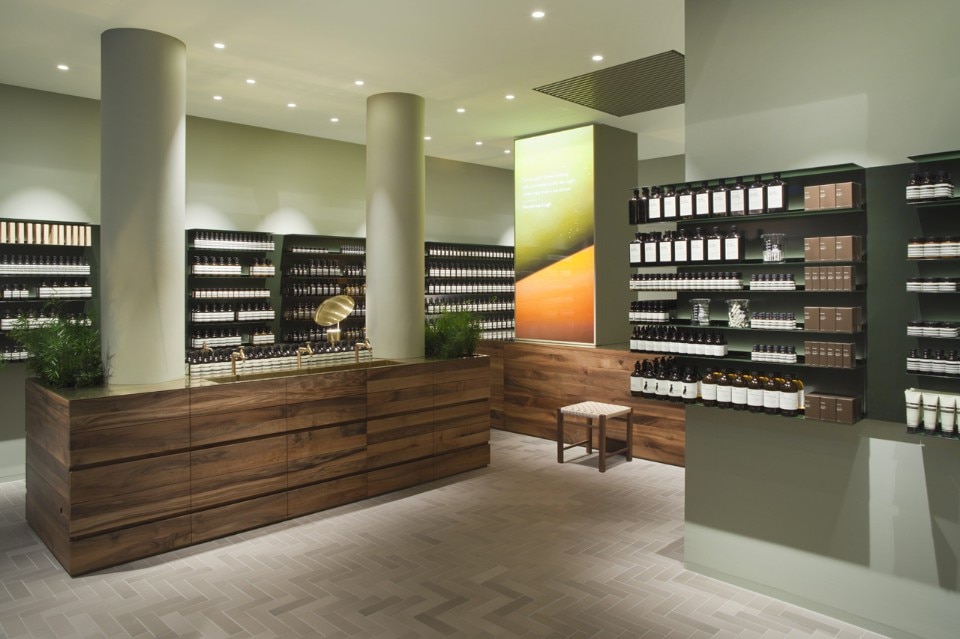 Philipp Mainzer Office for Architecture and Design, Aesop Frankfurt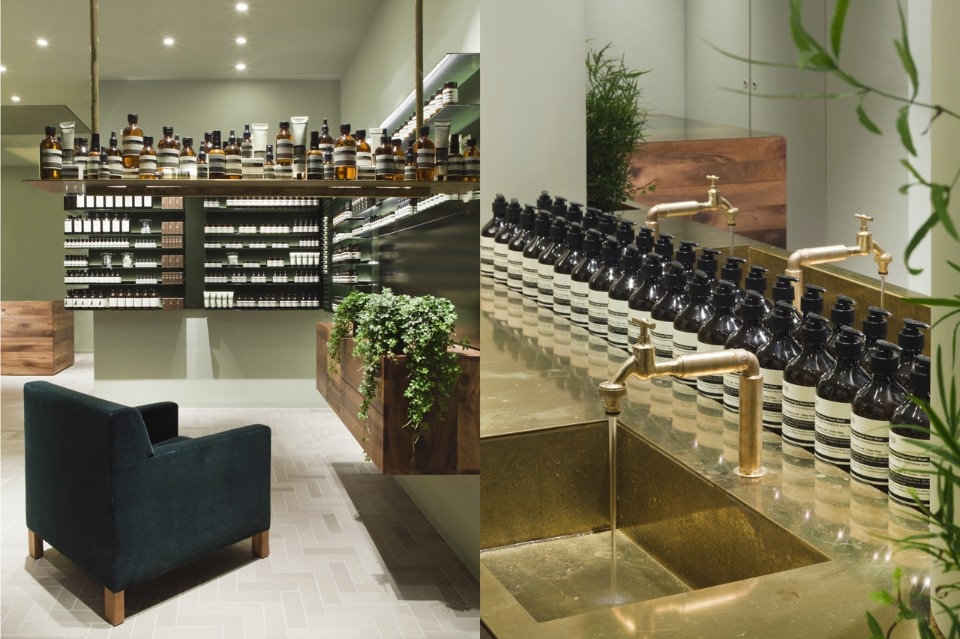 Philipp Mainzer Office for Architecture and Design, Aesop Frankfurt