From the encounter of Alessi and illy, born the coffeemaker designed by Michele De Lucchi that combines technology developed by illycaffè in the field of heat and fluid dynamics with Alessi's design experience.
The Pulcina espresso maker is the result of a long-term joint venture to produce a "moka for the new millennium". Alessi and illycaffè began their project to enhance the functionality of the classic moka fifteen years ago, seeking to develop a shape that would exalt the organoleptic properties of coffee.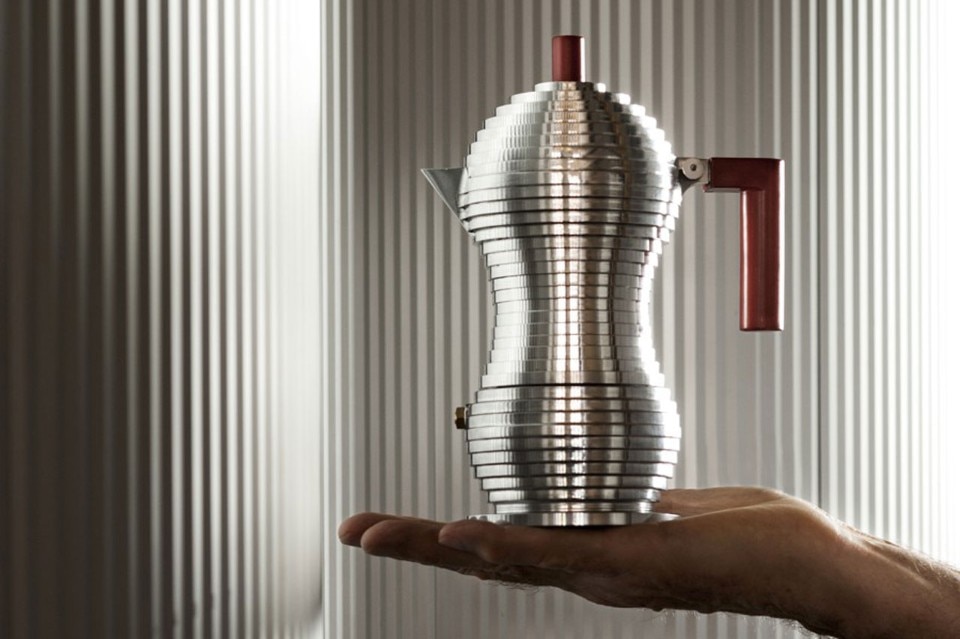 Analysing the processes that take place within a moka coffeemaker, experts at illy's R&D Lab identified the ideal shape to achieve optimal coffee extraction and aroma enhancement.
The internal geometry of the Pulcina heat chamber completes the coffee brewing process so that when the extraction is finished the Strombolian effect and the resulting burnt, bitter aftertaste is eliminated.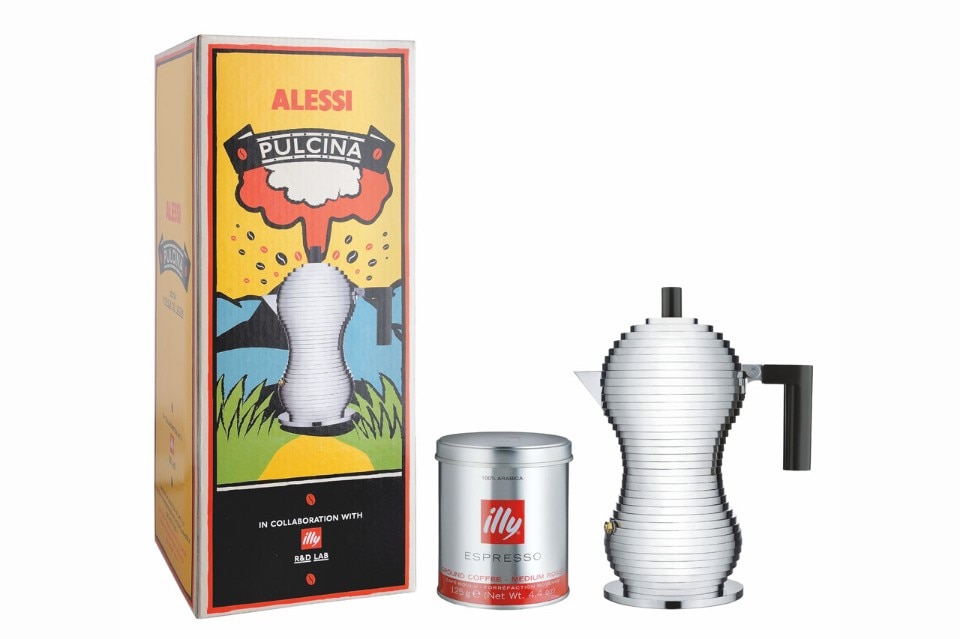 The core of the coffeemaker is enclosed within a stepped external shape highlighted by two rounded volumes that, starting from a broader base, form an elegant ensemble. The V-shaped spout, which looks a little like a chick's beak – hence the Italian name – has been designed to perfectly cut through the last drop when the hot beverage is poured out into the cup.
Pulcina is made from aluminium, an excellent conductor of heat. It may be used on gas, electric and glass ceramic hobs.
The packaging features a pop-styled design that reflects the dual colours – red and black – of the knob and handle.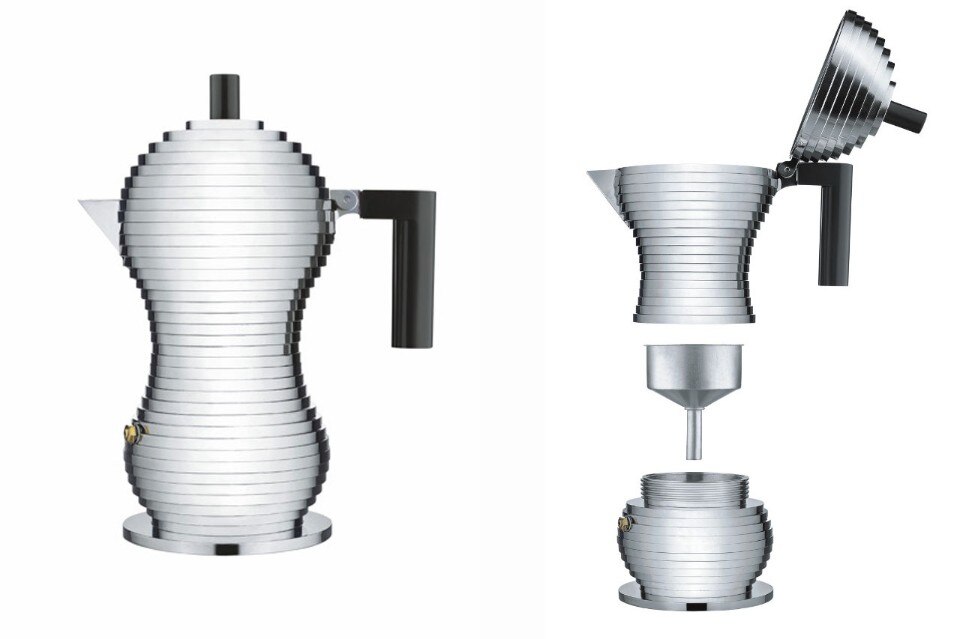 Pulcina
Design: Michele De Lucchi
Producer: Alessi
In collaboration withn: illy R&D Lab