Designed by Architecture Discipline, the Paper Store is located in a small hotel on a busy New Delhi's road that has rapidly commercialized, changing dramatically in character over the past decade.
A small space of 3,5x5 meters on the ground floor was to be designed to accommodate a paper store specialized in customized invitations and stationery. Since there is an artisan-like quality in the making of the paper, the architects wanted to reflect the same level of craftsmanship in the store, making it feel almost like a workshop that one would find in a backyard, a private haven. Concurrently, it was important for the client to be able to customize the details as they innovated the space with newer products.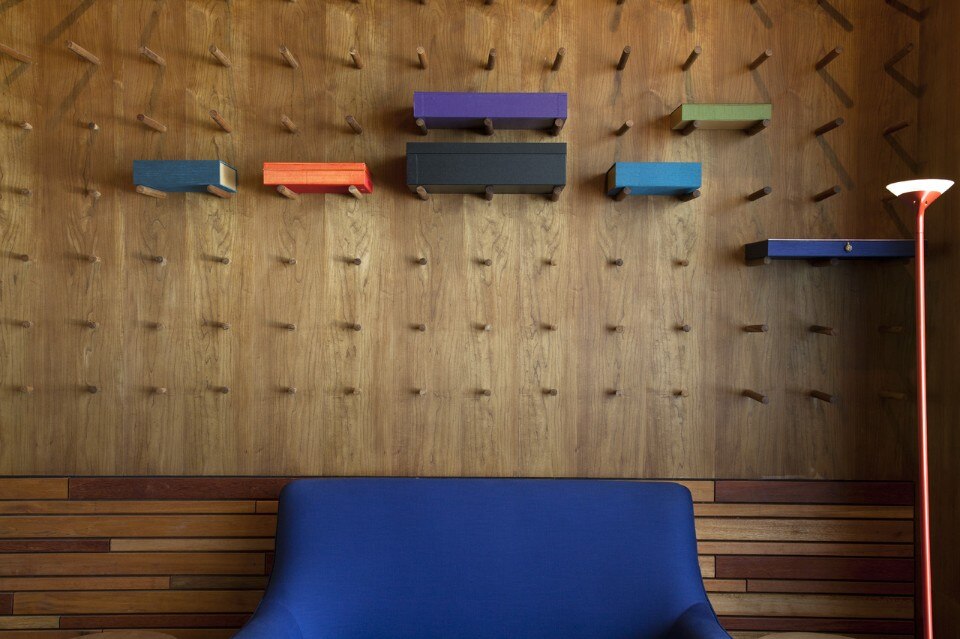 The first decision was to adopt a primary material and then use it in different finishes to create the transition between the outside, where it would need to act as a visual intervention, to the inside where it would act as the container for the merchandise. From the road, the first impression is created by a slatted screen anchored by a simplistic shape, a Mickey Mouse garden hut with sides in frosted glass. The same material texture is also on the floor plane, stepping up to an exterior patio space, adorned by a fragrant frangipani tree, beyond which the real façade can finally be seen. The turquoise colour of the frosted glass is offset by the dark edges of the frame and the delicate branding set in the central panel.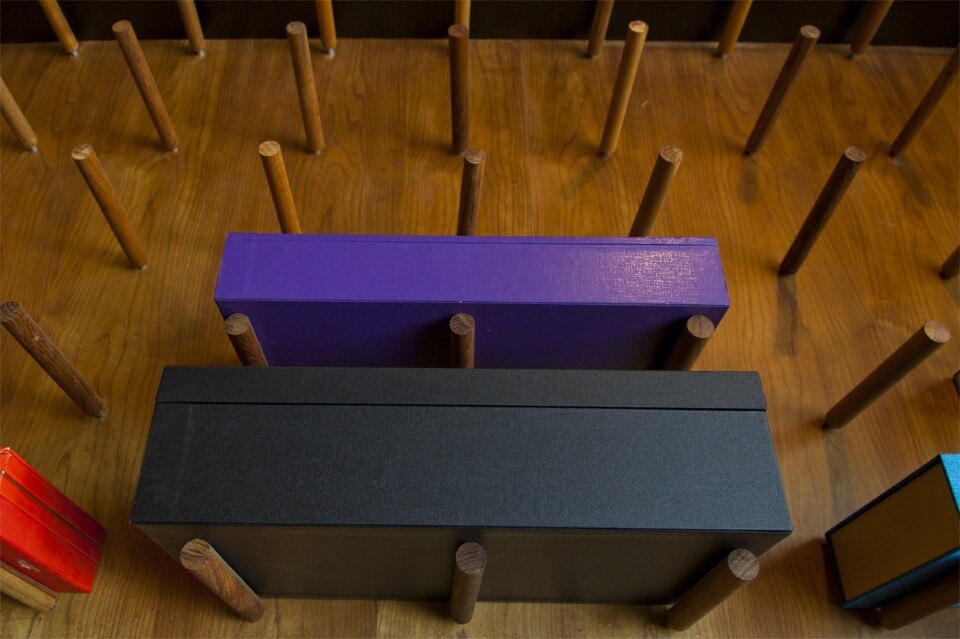 Within the space, there is a subtle shift in the materiality – the surfaces are smoother, the smoked maple ceilings and walls have been sanded down and the effort is almost to create the interior of a jewel box. Crisp black shutters define the shelves in one half of the space while the rest of the walls are dotted with smoothly machined wooden dowels. These cylindrical protrusions animate the walls with their shadows and can be moved around and reconfigured to accommodate the varied nature of the products on the walls and within the cupboards.
Their varying length also helps create the impression of an imaginary curvilinear lamina, an invisible surface acting as a second layer of enclosure. The play of shadows crafts a dynamic experience along with the intensity of the light within the cupboard. A small screen is used to segregate the attendant from the guest.

Paper Store, New Delhi, India
Program : shop
Architects : Architecture Discipline
Area : 17.5 sqm
Completion : 2015