French artist Vincent Lamouroux transformed Silver Lake's deserted and derelict Sunset Pacific Motel, also known as the "Bates Motel" into a temporary and ephemeral art installation that radically punctuates the cityscape for two weeks.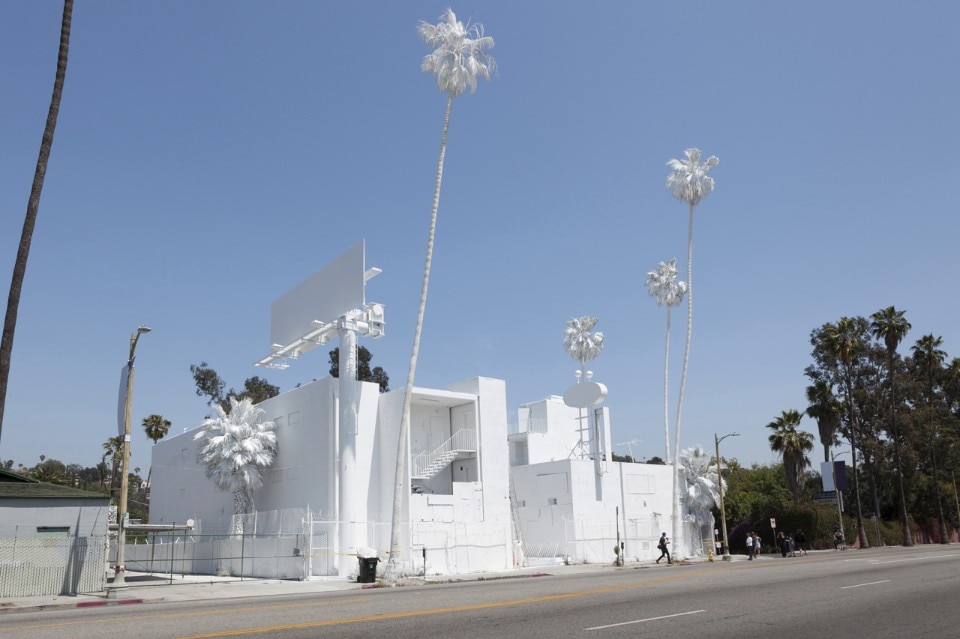 Lamouroux covered the entirety of the building, including its flanking palm trees and billboard, with an opaque white limewash, effectively arresting the structure in a three-dimensional state of simultaneous disappearance, purification and ossification. The large bleached white structure creates a stark visual contrast set against the clear blue Los Angeles sky.
The notorious and famously reprobate "Bates Motel", whose pseudonym is loaded with references to Hollywood, filmmaking, and Alfred Hitchcock's Psycho, has stood vacant for decades and is ultimately set for demolition. This, and Los Angeles' state of perpetual cultural revitalization and adaptive change, inspired Lamouroux's timely reinterpretation of the site.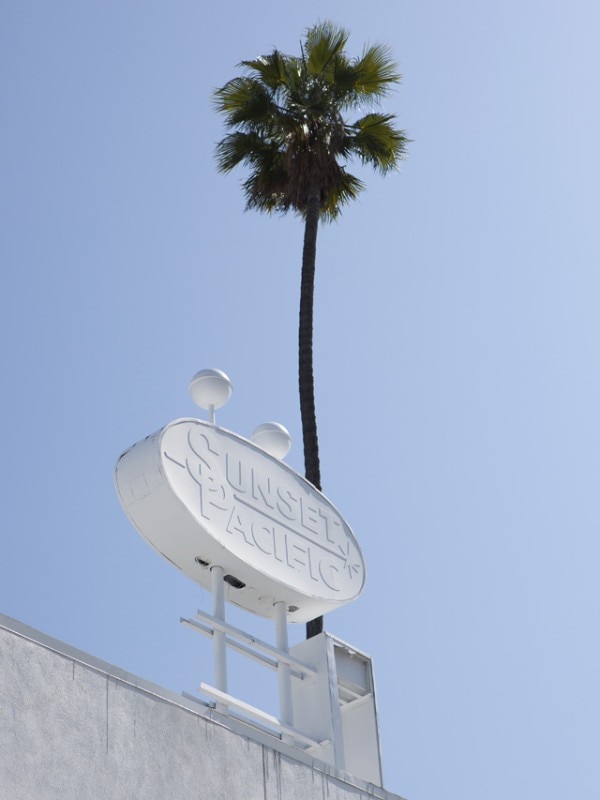 Transforming the materiality of the space by petrifying it literally, Lamouroux visually calcifies the structure, inviting an interpretive experience with an impossible point of physical entry. Ultimately, the artist makes a ghost of the motel, drawing attention to the vulnerable uncertainty of its much-contested future. The ecologically safe materials cloaking the building will eventually erode and dissipate in real time as the appearance of the site changes throughout the course of the installation's finite life span.
Just as the Silver Lake neighborhood itself has transformed radically in recent years, and continues to evolve, so too will the artist's iteration of the motel embody a transformation, surrendering and passage; the white surface of its facade ise a symbolic invitation to project our ideas about both its mythic past and its indeterminate future.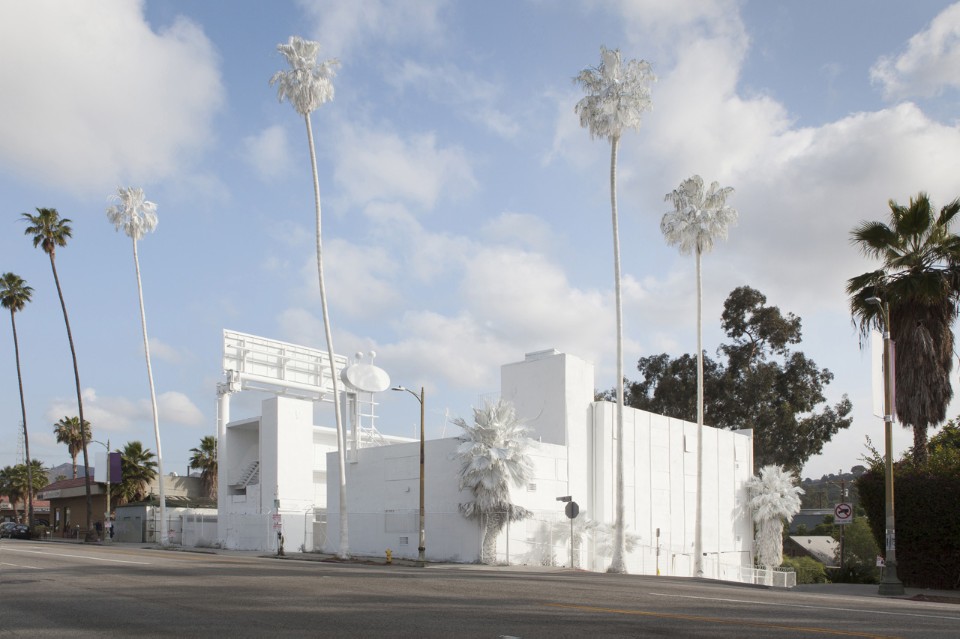 until May 10, 2015
Vincent Lamouroux
Projection
4301 Sunset Blvd., Los Angeles
produced by Please Do Not Enter
with the support of Creative Migration, FLAX (France Los Angeles Exchange), Lycée International de Los Angeles, Institut Français