Through its presence at the Universal Expo in Milan, the Principality of Monaco tells to the world his being an active player in the area of human feeding with its cooperation projects and commitment to environmental protection.
With this message in mind Enrico Pollini designed the exhibition and the building itself. Just few, easy readable elements, linked to the same simple concepts: the container, intended as a universally recognizable element of communication on a planetary scale; the earth, in its meaning of land extension, as the primary element for human survival; the tent as a place of refuge and protection, as the archetype of the house, as the starting point of human aggregation.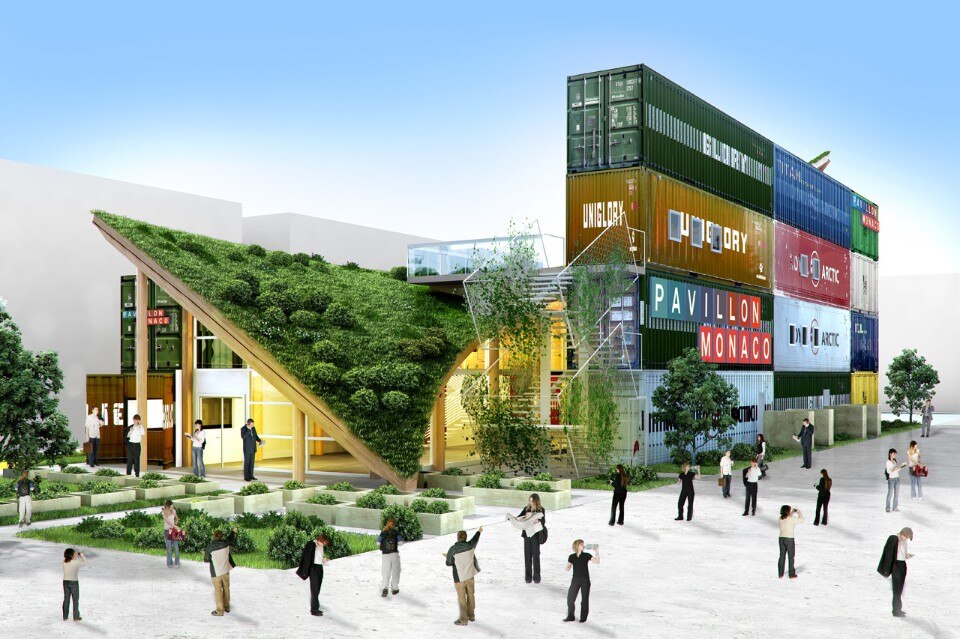 The building is structured on the two walls of containers, the main one on four levels, the second one on two levels, and a central wooden and wavy roof, like a Berber tent, fully covered with vegetation. The geometric rigidity of the container, highlighted by the cold metal and the hardness of a "rough" finish, is opposed to the warmth of the wooden structure that covers the main exhibition space. The direction of the inclination of the green wing wants to give some sort of visual continuity from the bottom up from the Decumanus, while the main wall of containers is set for an urban high-impact on the side boulevard.

The arrangement of the volumes meets the all functional needs, with service rooms located within the containers and the large public space beneath the canopy cover. The main features are the large exhibition and a restaurant in the centre of the ground floor, a VIP area with outdoor terrace at the second floor.
The container block on the west side is entirely dedicated to the kitchen. In the containers block on the east, developed on four levels, are located at the ground floor entrance and VIP reception, control room, dedicated disabled access, utility rooms; at the first floor offices for permanent staff and meeting room; at the second floor V.I.P. area with bar and outdoor terrace; on the third floor staff changing rooms and technical spaces.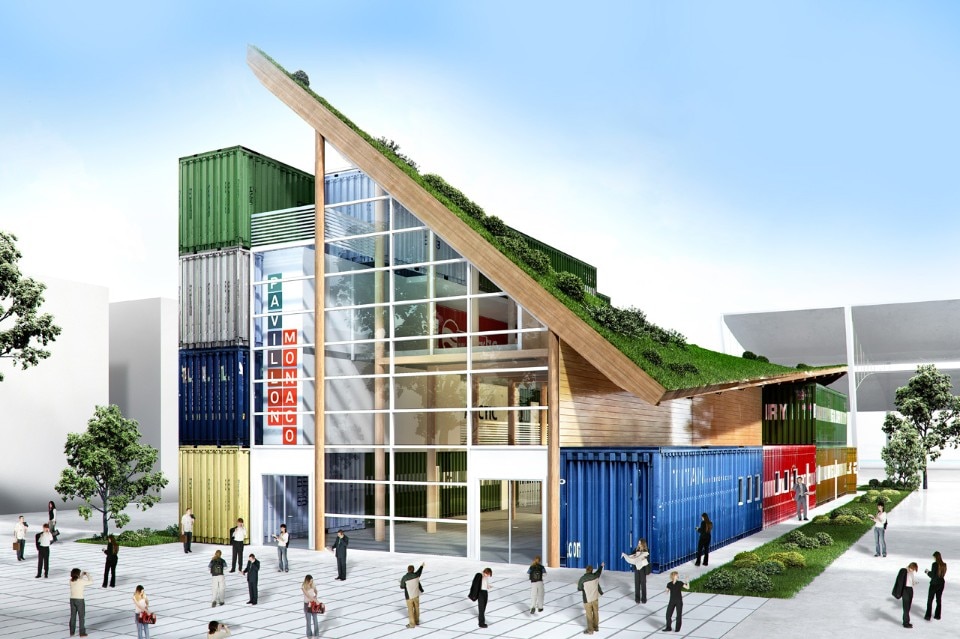 The outdoor areas are directly communicating with expo public areas, and are equipped with green spaces, walkways, queuing space and a terrace for the restaurant.
In terms of sustainability, the building is mainly made up of recycled items, such as containers, or from renewable resources, typically wood for the roof structures. The building, finally, is designed to last beyond the short time of the expo, with the provision of dismantling, relocation and reconstruction in a country of central Africa, in a cooperation project between the Monegasque Red Cross and the local Red Cross.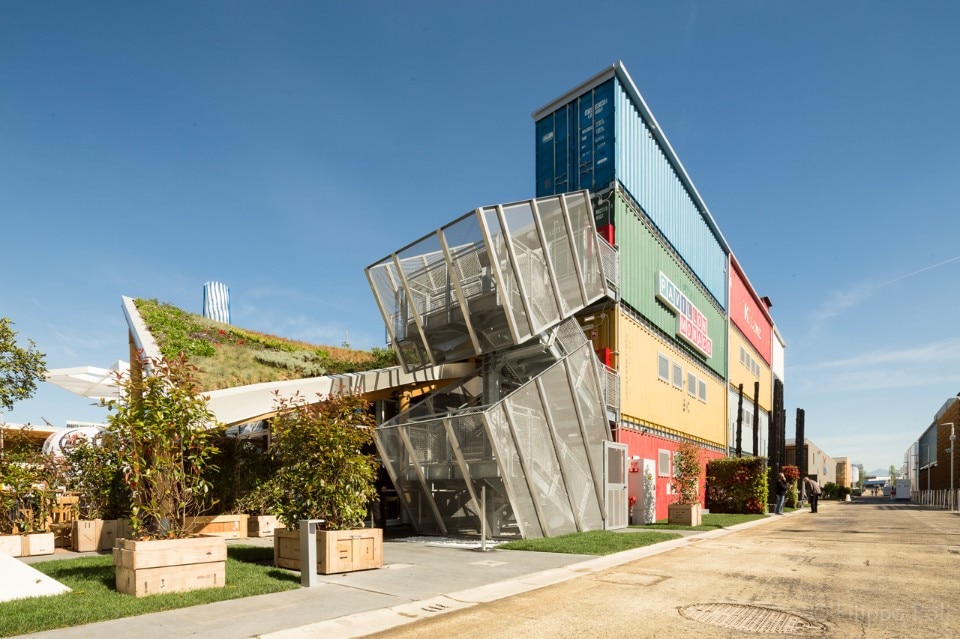 Excellence and Solidarity – A New Look at Feeding the Planet, Monaco Pavilion, Expo Milano 2015
Architect: Enrico Pollini
Constructor: Monaco Inter Expo
Area: 1.010 sqm
Completion: 2015