The first collection of home fragrances, Kartell Fragrances, has been launched in January 2015 during the Maison&Objet show in Paris.
Featured are eight perfumes, four different types of diffusers in various shapes and colours for a total of almost 70 combinations. Kartell Fragrances presents an array of various candles, home sprays, electronic devices with capsules and diffusers and is associated with the function of perfumes which is to render the air pleasant and enhance whatever environment in which they are released for their own energies to promote physical and mental well-being.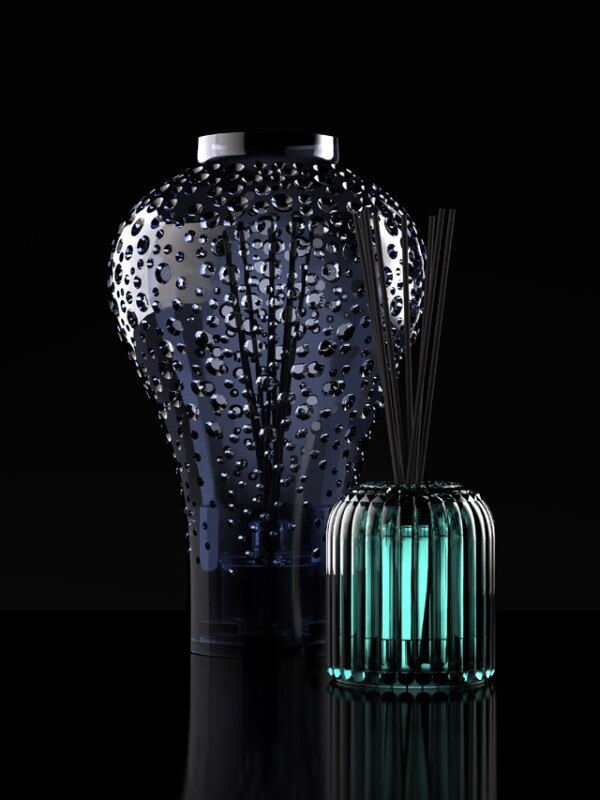 The task of coordinating mood and design in the 2015 collection was entrusted to Ferruccio Laviani who was assisted by expert noses such as: Annie Buzantian, Honorine Blanc and Fabrice Pelegrin (Firmenich), Mathieu Nardin (Robertet), Celine Ripert (Mane), and Sébastien Plan and Marie Hugentobler (Cosmo International).
Technological innovation played a key role in carrying out this project: in addition to the special technology used in the Capsules on Air diffusers, Kartell applied its technological know-how in the field of plastics to the plastic used for the new line.


Kartell Fragrances
Design: Ferruccio Laviani
In collaboration with: Annie Buzantian, Honorine Blanc and Fabrice Pelegrin, Mathieu Nardin, Celine Ripert, Sébastien Plan and Marie Hugentobler
Producer Kartell