Created by Antwerp firm Vincent Van Duysen Architects, Aesop's first shop in Hamburg, opened recently in ABC-Viertel features the brand's first facial treatment room in Europe.

The design relies on simple, natural materials and a subtle palette; it is informed by two primary influences: the building's status as a protected historic site and the neighbourhood's vibrant, sophisticated milieu.
Walls and ceiling in the 112-square metre space have been stripped back to their original state and clad in pale, roughly textured plaster, providing a refined tactile element. A sink of solid bluestone, conceived as a sculptural element and evocative of ancient fountains, effects a commanding presence and emphasises the product demonstration experience integral to Aesop's gracious hospitality. Bluestone is also used for flooring, working in concert with the plastered surfaces to define a serene and timeless setting.
Display shelves are crafted from untreated European Oak and blackened steel – the latter referencing the store's original cast-iron facade. Floor-length linen curtains hang in a discreet curve behind the point-of-sale counter, secluding the treatment room from the retail area.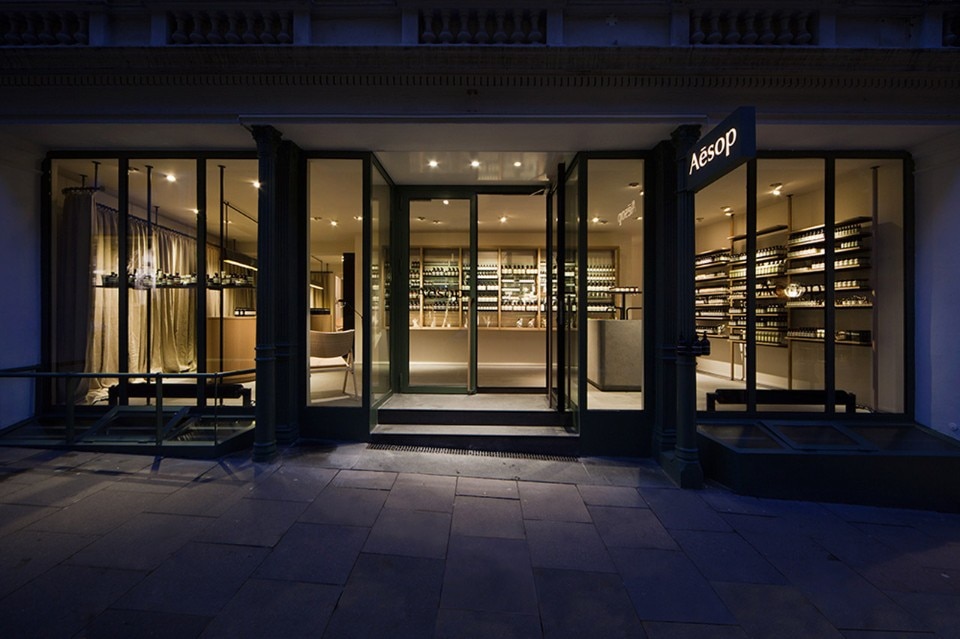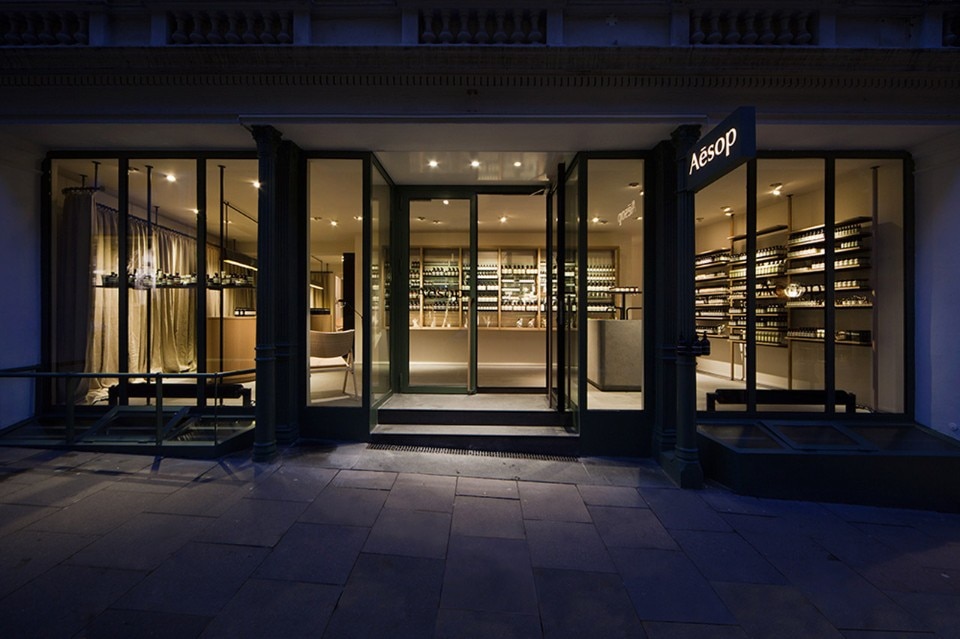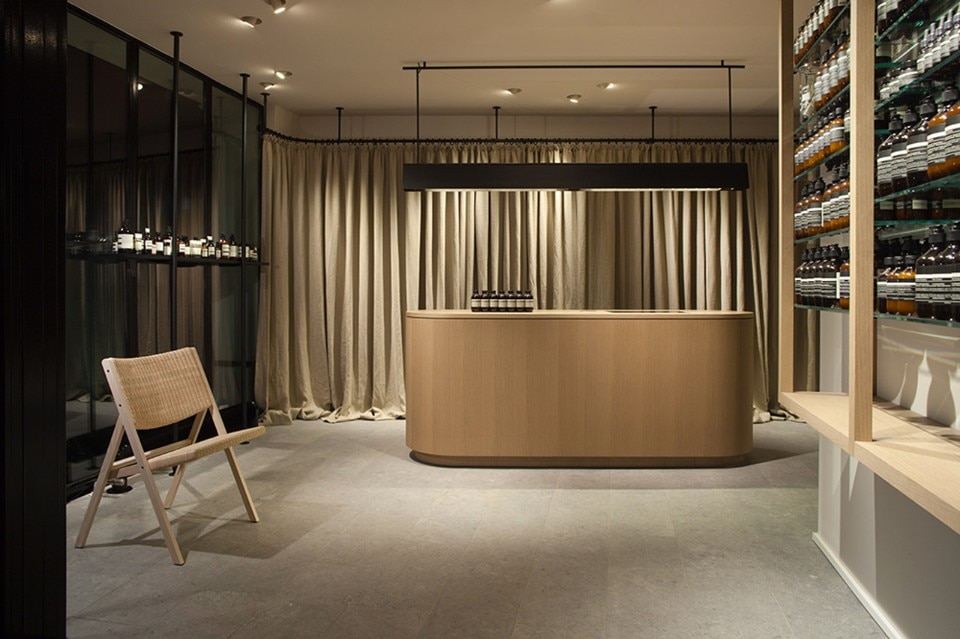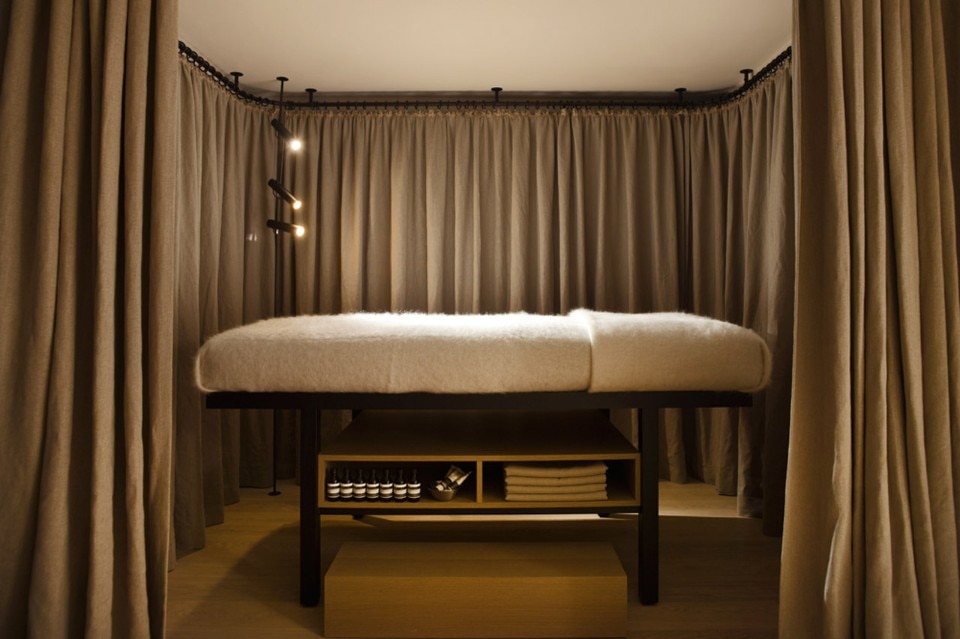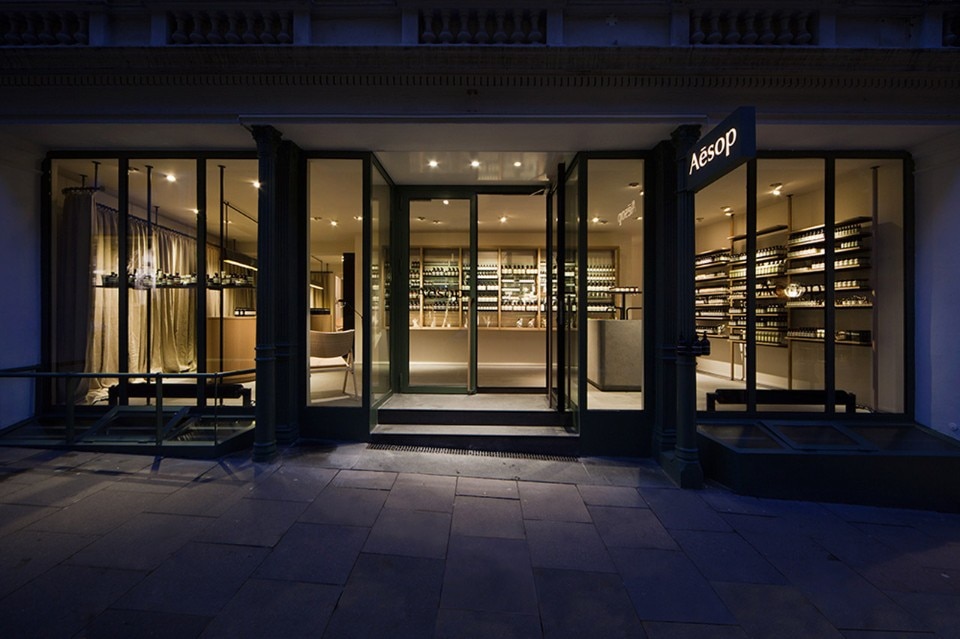 Vincent Van Duysen Architects, Aesop ABC-Viertel, Hamburg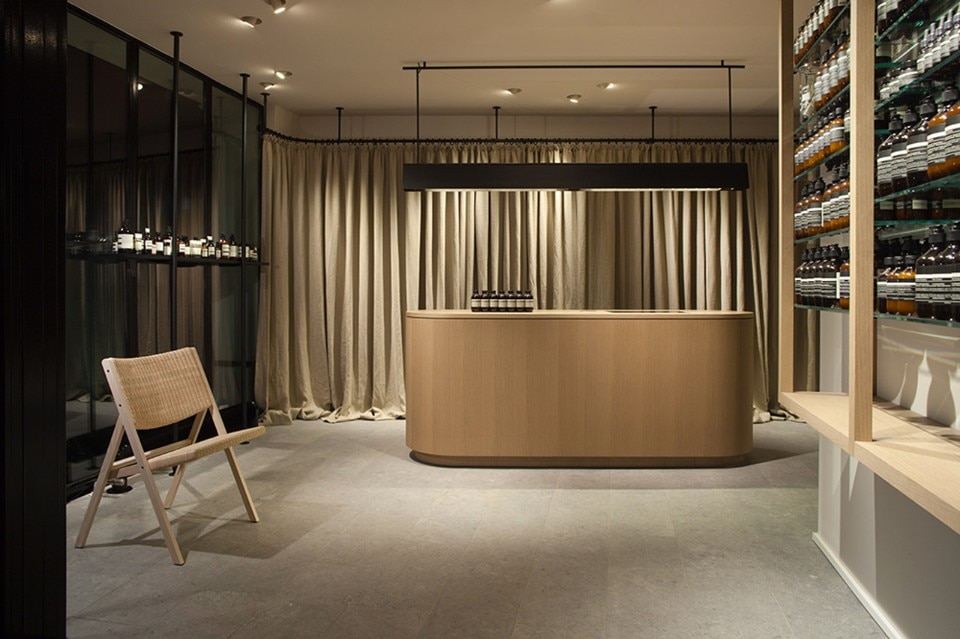 Vincent Van Duysen Architects, Aesop ABC-Viertel, Hamburg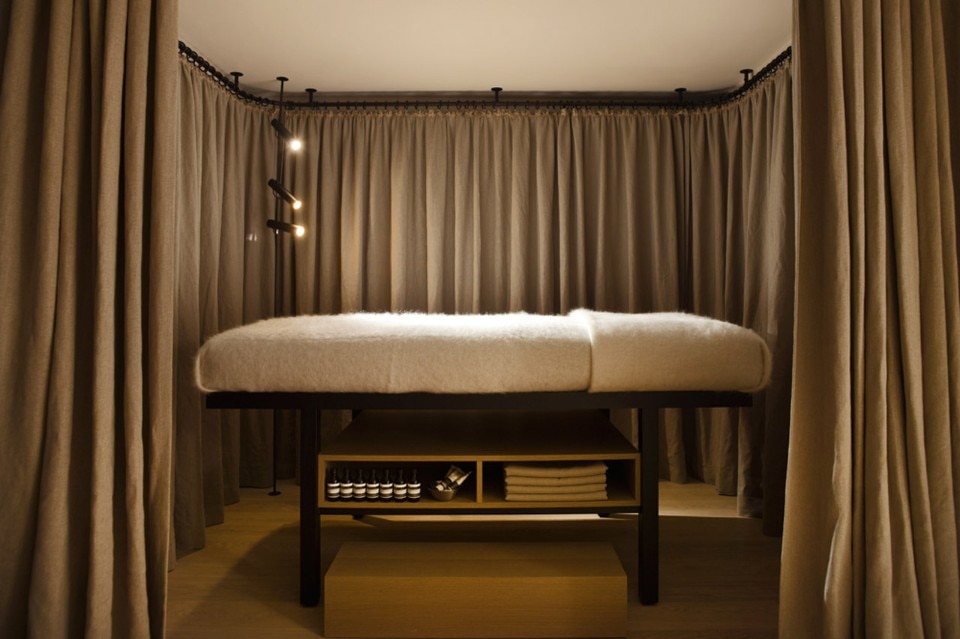 Vincent Van Duysen Architects, Aesop ABC-Viertel, Hamburg