The traditional craft of wicker weaving is widespread in Latvia.
For centuries Latvians have developed the craft of wicker weaving, just as other cultures have always been weaving from materials that naturally grow in their surrounding.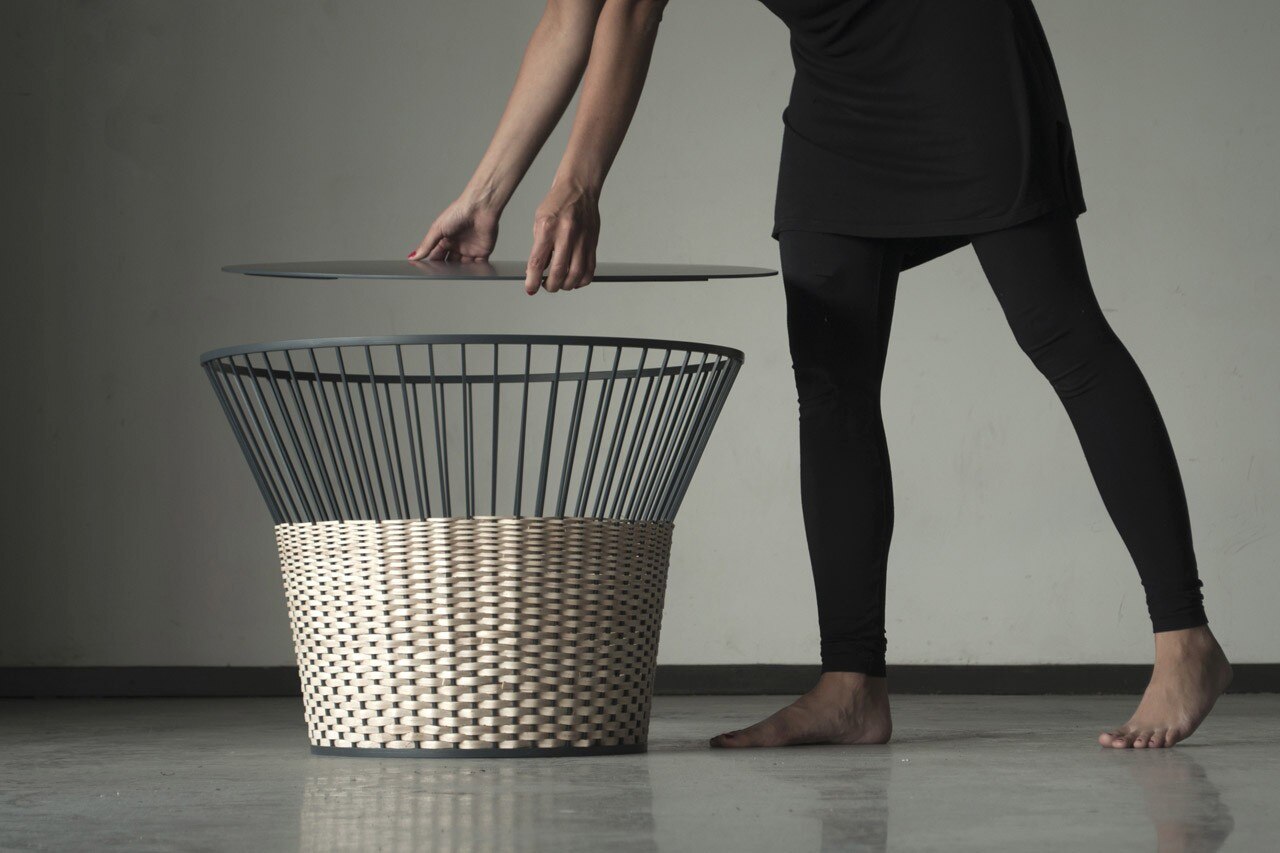 Woven furniture, baskets and laundry bags are all around us and we got very familiar with them. However, nowadays craftsmen weaving wicker have become fewer as well as the appreciation for wicker weaving has decreased.
By combining the traditional craft with the industrial metal frame Studio Chudy and Grase's project Meet The Wicker aims to go away from the crafty look of wicker weaving and instead reinterprets the plants core values. The result is a series of products reflecting different qualities of the wicker material implemented in industrial metal furniture. Meet The Wicker consists of a cupboard (D1100), a stool (R350) and a coffee table/basket (R650).
Natural wicker varies in thickness, and therefore it lends itself to be used for different products and functions. The woven parts of the furniture emphasize the structure of the natural wicker. The gradient in thickness varies from 2cm, for 2 years old wicker, to only a few millimeters, for very young wicker. All plants have been harvested during a specific time in spring, therefore staying white and not becoming yellowish over time.
Each product has a little booklet that tells about the project, the materials and the skilled craftsmen who have made the furniture. This information connects the user to Latvia, as it explains about the process of wicker growing and the complex method behind this craft.