With a mission to engage the public in a multifaceted discourse and promoting diversity in the arts, "Hanjin Shipping The Box Project" sponsors and supports the artists that have established unique artistic domains in the international art scene. Leandro Erlich (b. 1973, Argentina) was commissioned for the year 2014, presenting the latest work, Port of Reflections.
Port of Reflections is the largest and perhaps the most ambitious site-specific installation work that he has ever created in his entire artistic career. Erlich subverts the mundane quotidian space into a fantastic world of surprises and paradoxes through juxtaposing the reality and illusion, the real and the unreal, and the representation and the ambiguousness, thereby constructing a unique vocabulary on his contemplation of the world.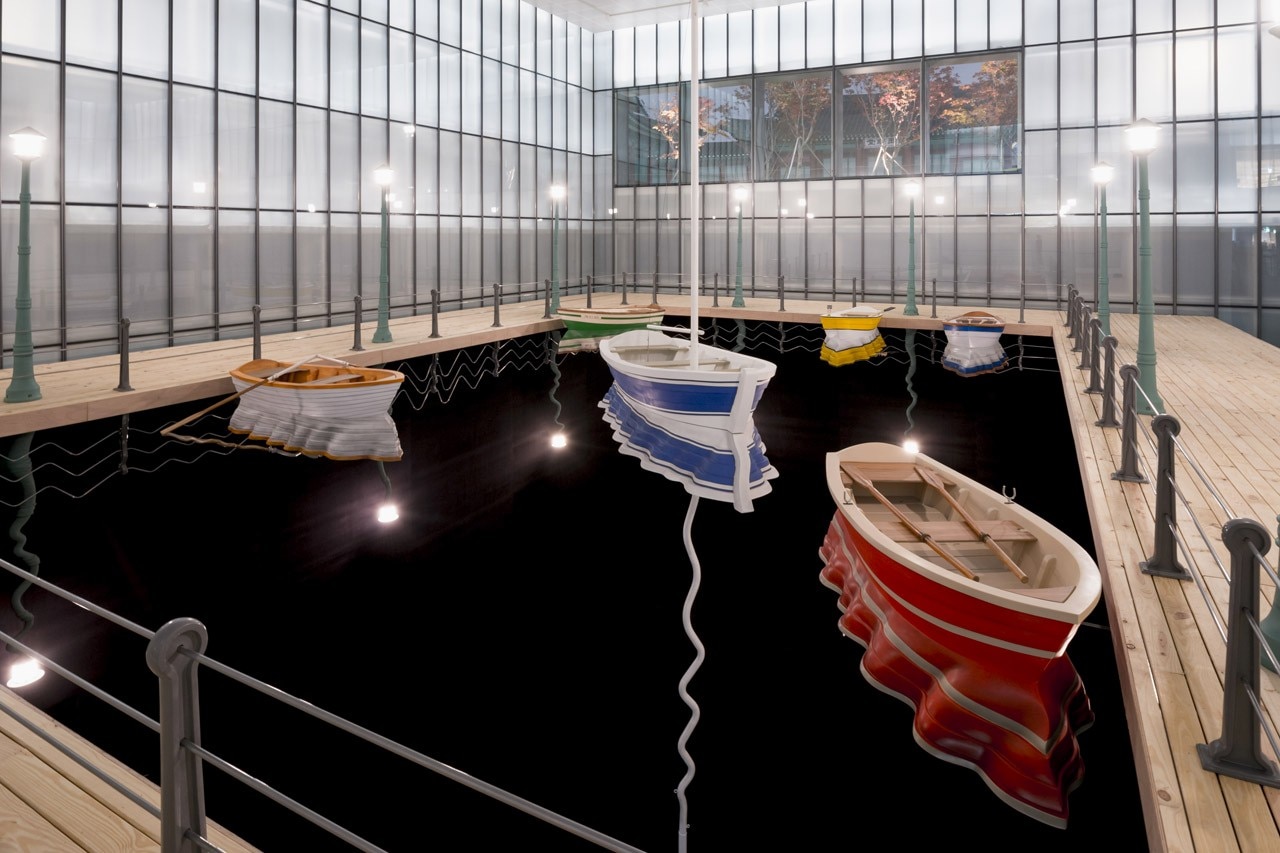 Seoul Box is the most spacious (approximately 23.4m x 23.4m), the loftiest (approx. 16.6m), and serves the role of navigational center in which viewers can efficiently access the other exhibition spaces in the museum. Incorporating these spatial characteristics, Erlich has created an anonymous beautiful floating harbor where the ships moor and the lonesome street lamps guard the port in which the spectators will see the corporeal reflection of boats suspended in the air. On entering the museum through the lobby, the viewers first encounter the work on the ground floor which instantaneously arouse their curiosity due to its scale as well as its amazing enactment of imagination.
Seeing the physical doubles with the illusion of liquid movements floating in the space stir up a dreamy landscape where the viewers are guided through a bizarre experience where the real and the unreal, or the real and the illusory, are exquisitely blended in surreal yet ambient surroundings. At the same time, Port of Reflections occasions the physical, cultural and social relation between Korea and Argentina, two countries that are geographically located diametrically opposite to each other, and by extension visually alludes to the relations of polarity and union of all the nations around the globe.
This exhibition also features a film that documented the whole process – from conceiving the idea to modeling, fabricating, transporting, installing, and the artist interview.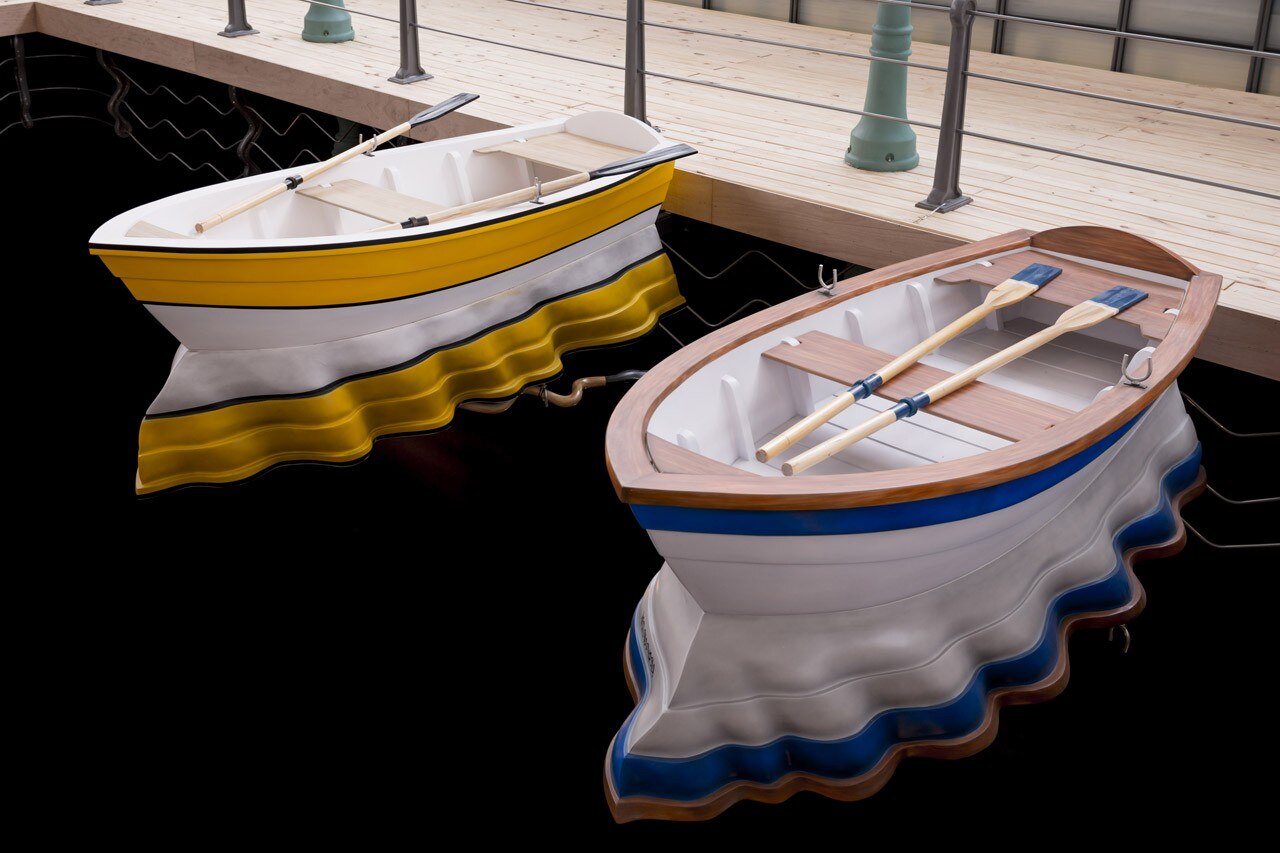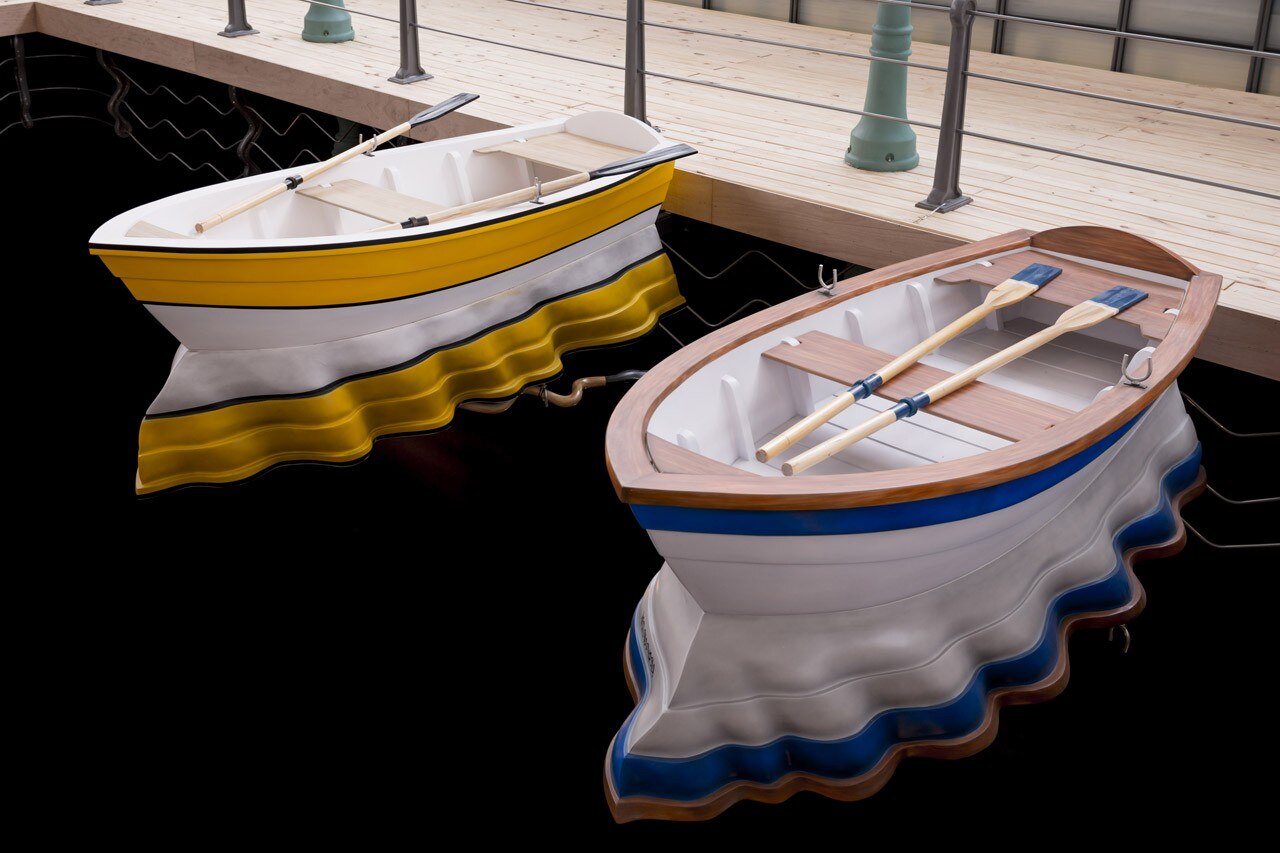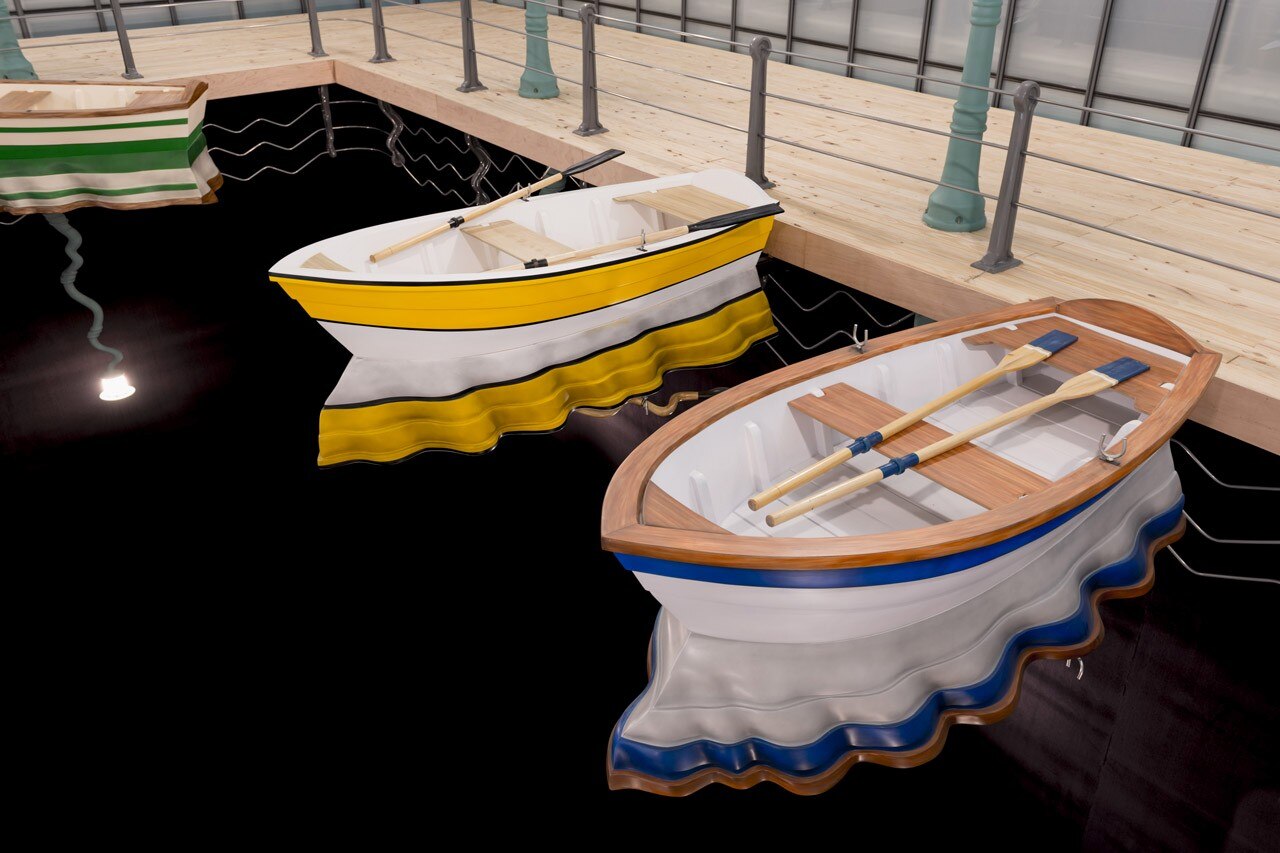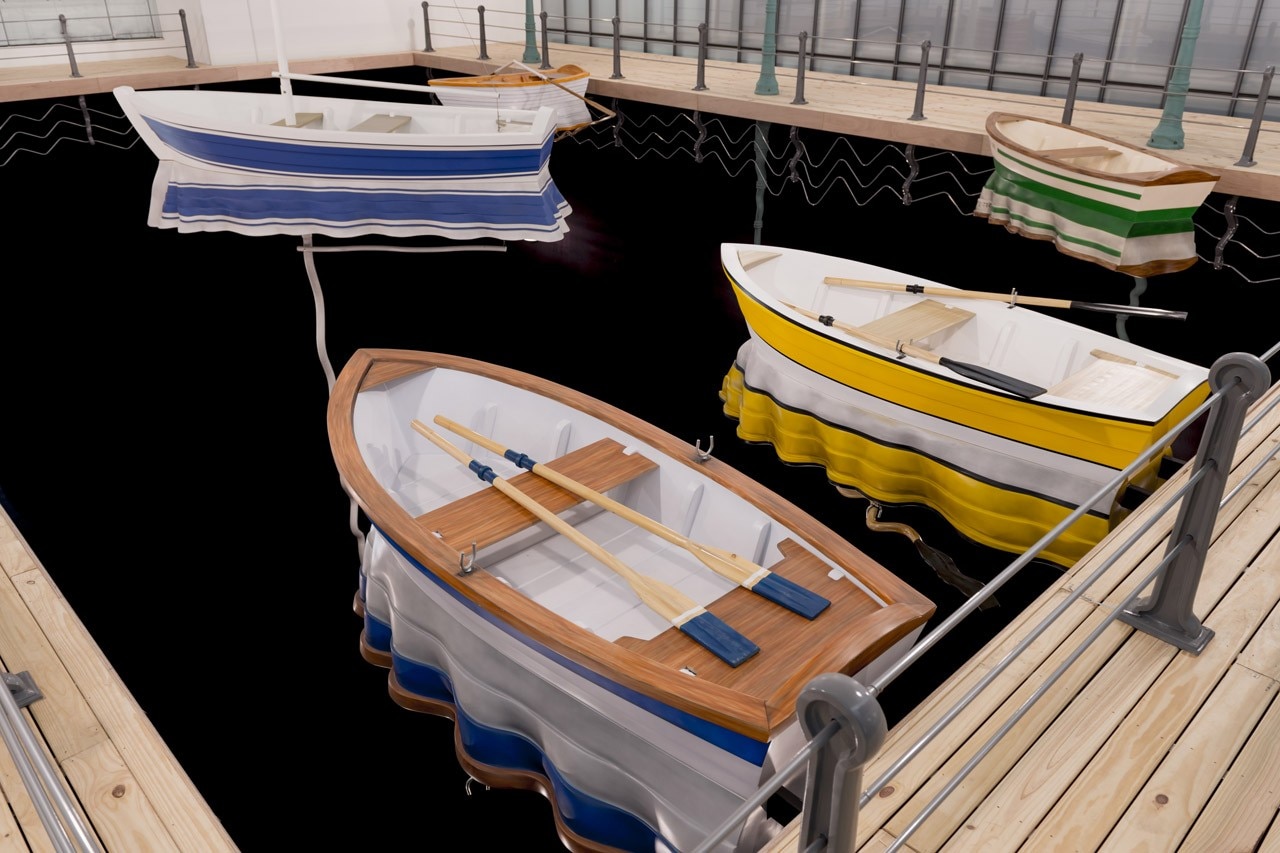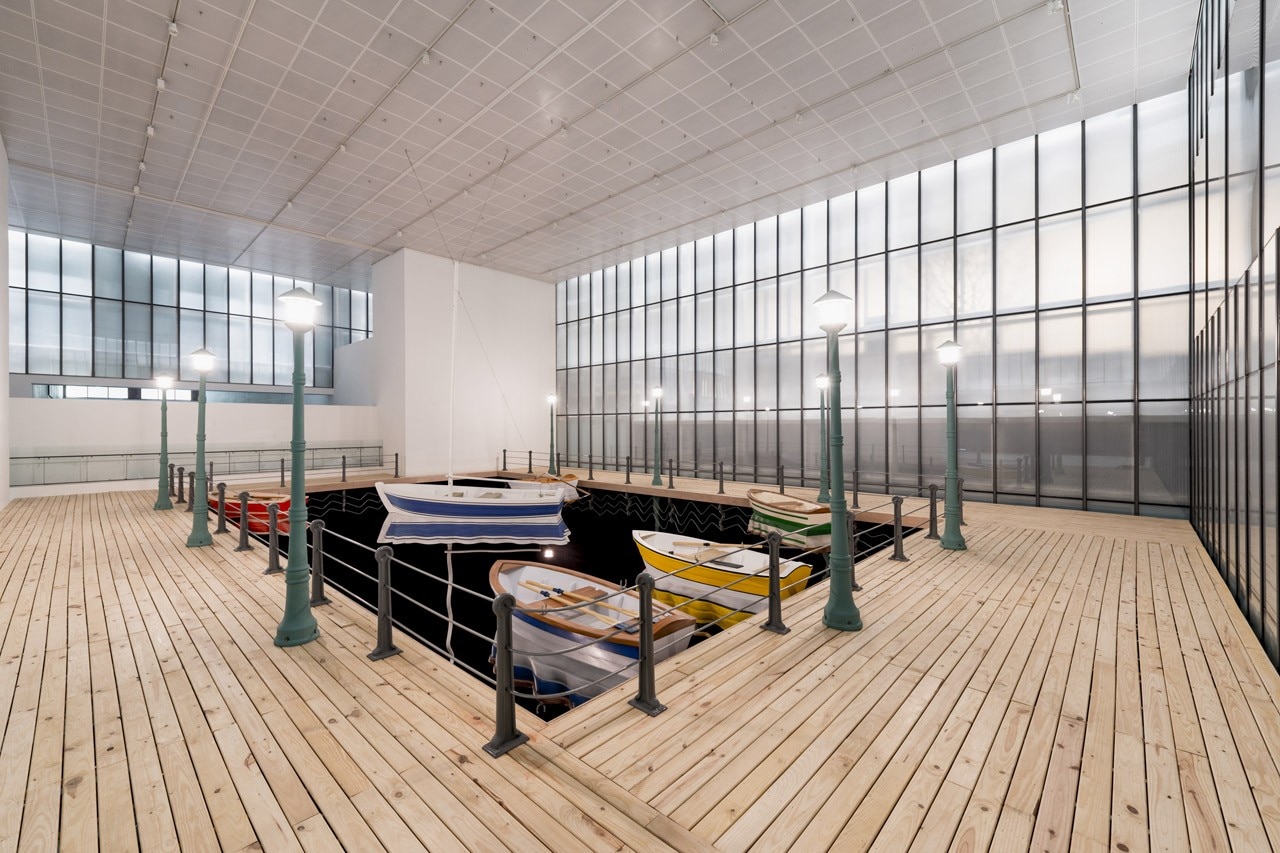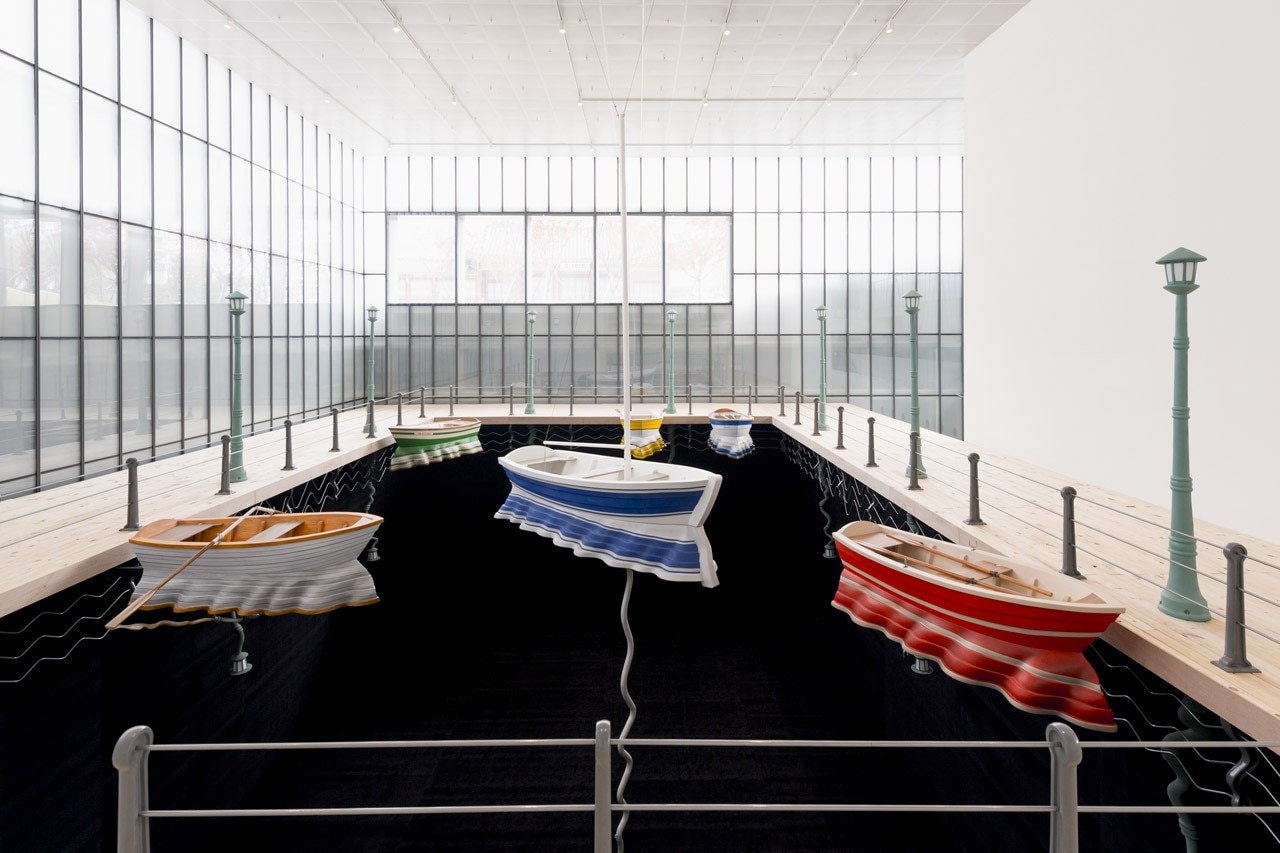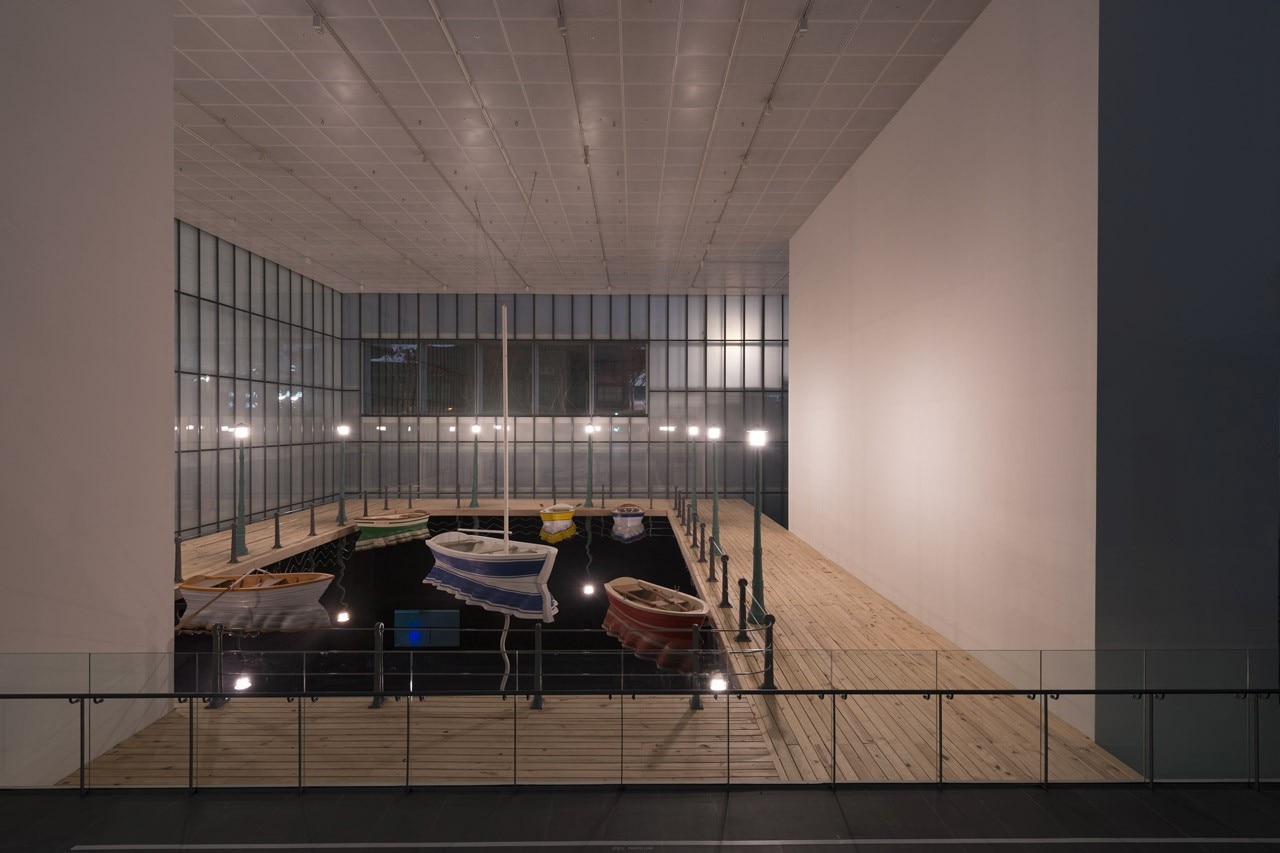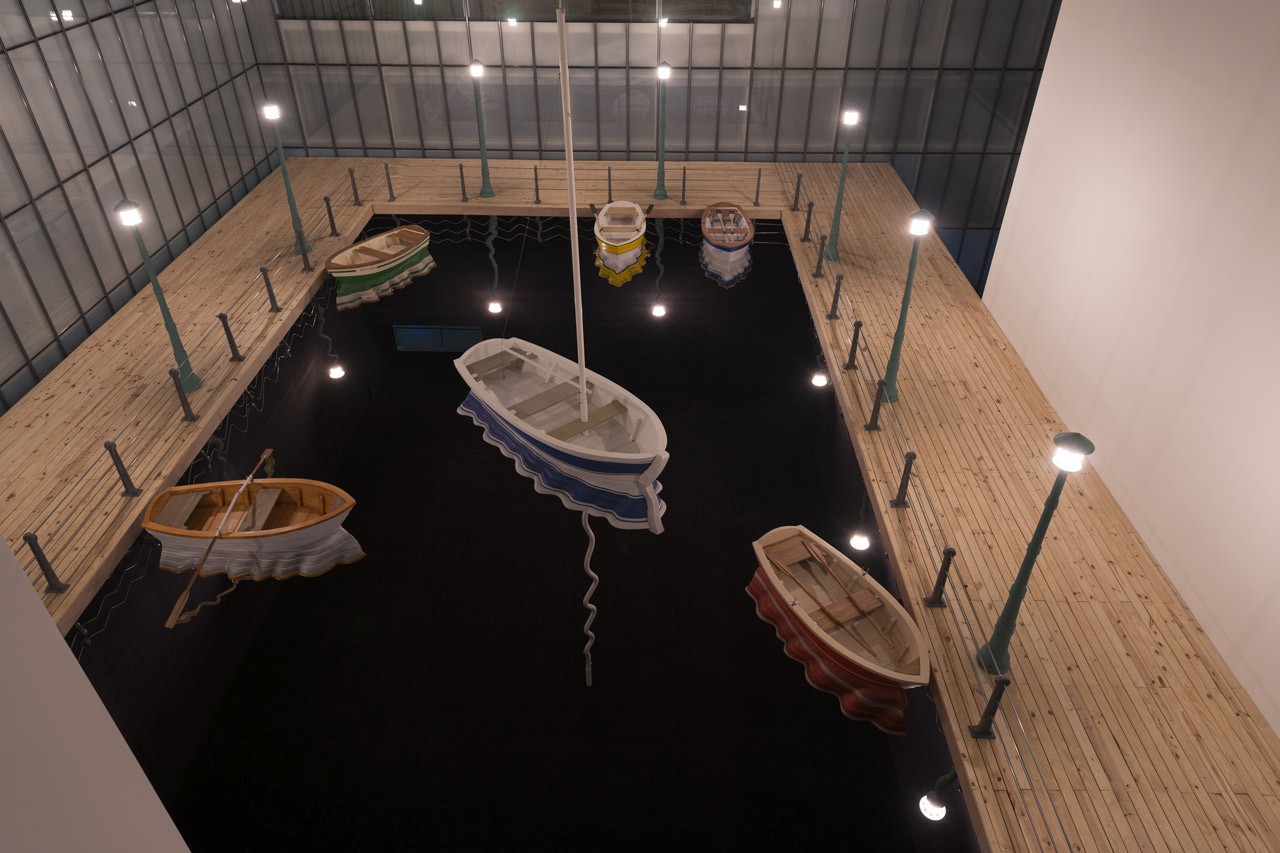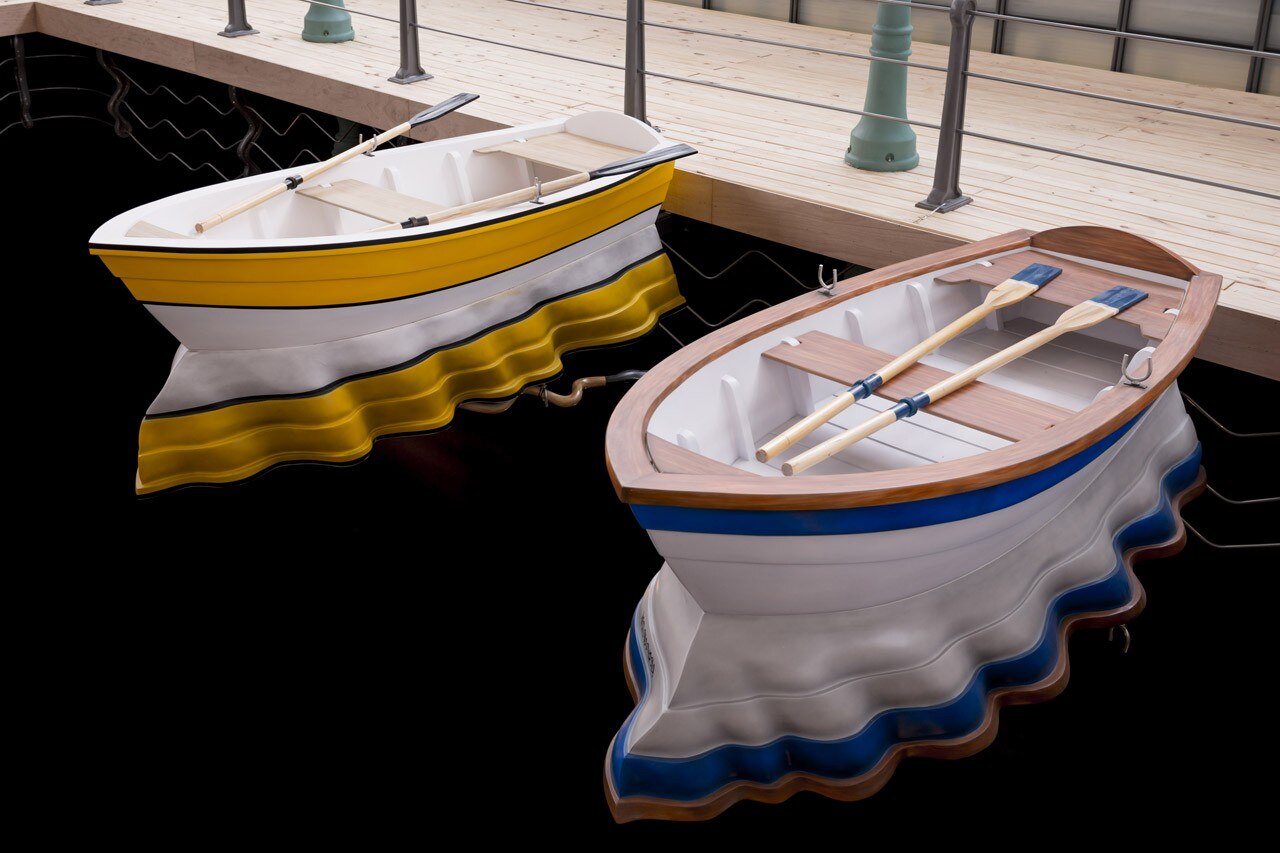 Leandro ERLICH, Port of Reflections, 2014, MMCA, Seoul, Korea. © courtesy MMCA
Leandro ERLICH, Port of Reflections, 2014, MMCA, Seoul, Korea. © courtesy MMCA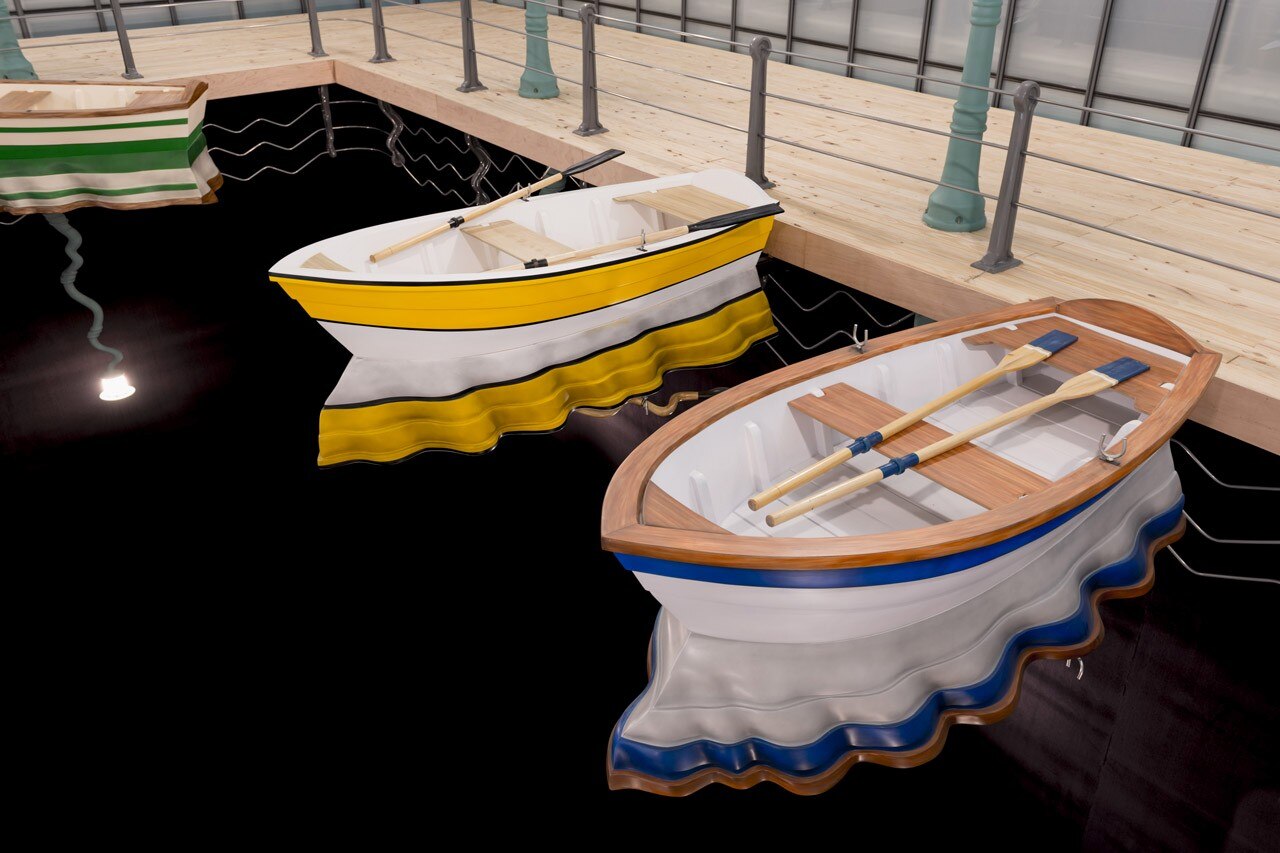 Leandro ERLICH, Port of Reflections, 2014, MMCA, Seoul, Korea. © courtesy MMCA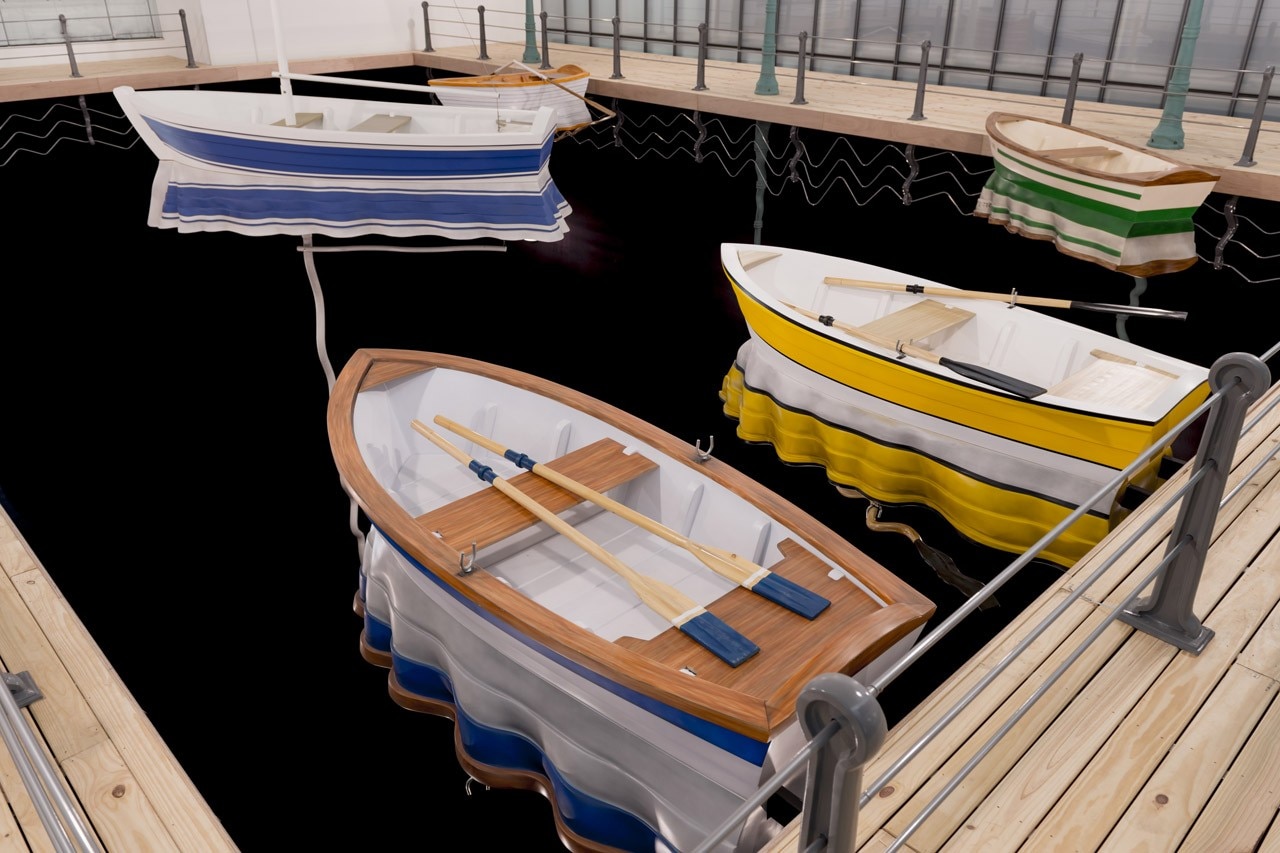 Leandro ERLICH, Port of Reflections, 2014, MMCA, Seoul, Korea. © courtesy MMCA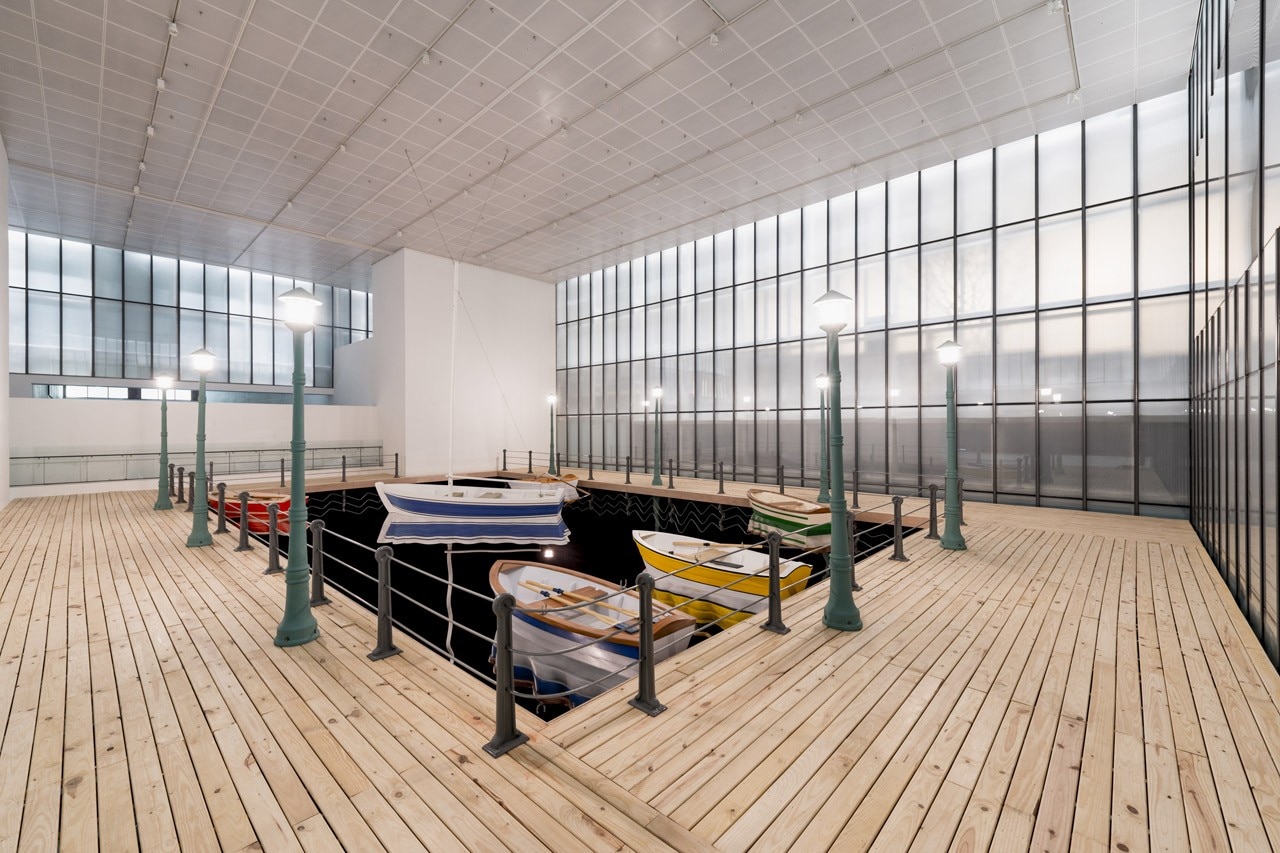 Leandro ERLICH, Port of Reflections, 2014, MMCA, Seoul, Korea. © courtesy MMCA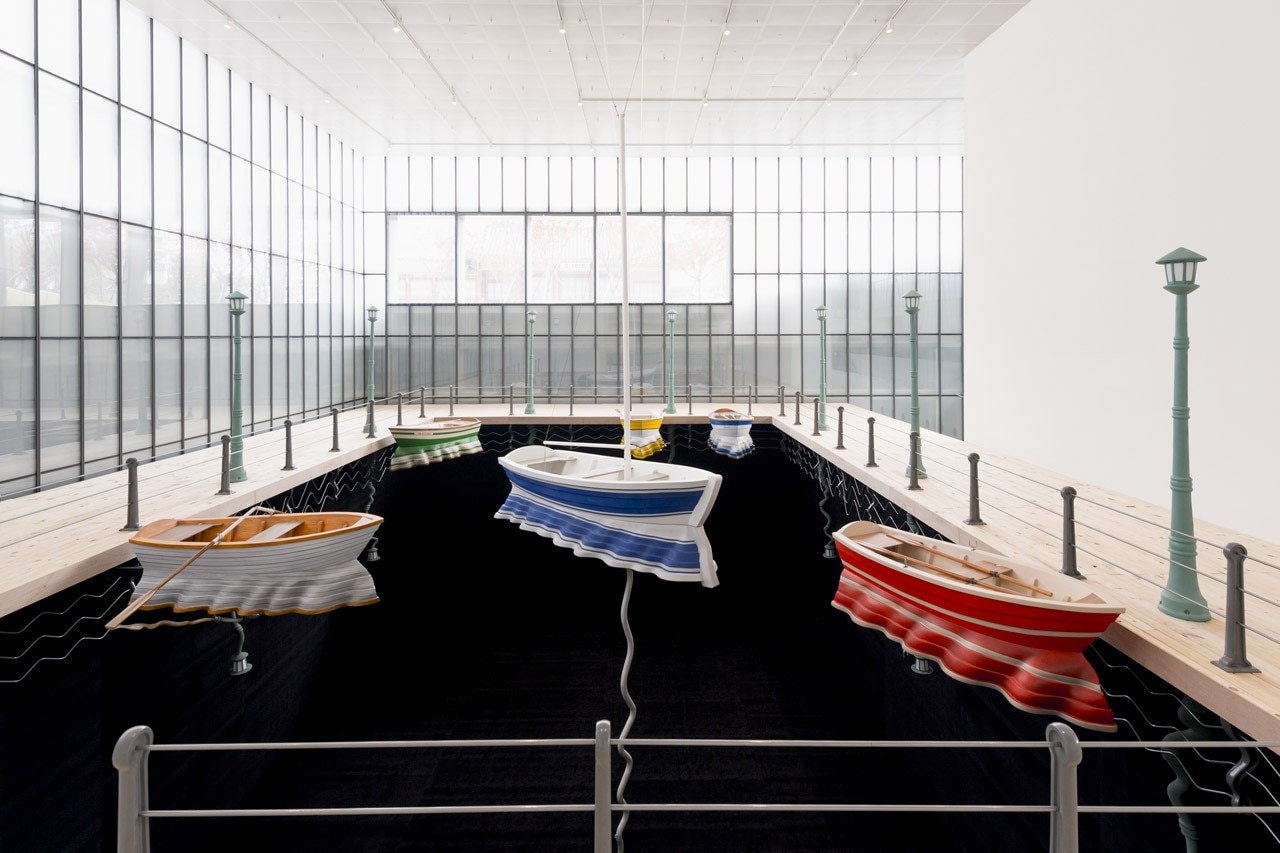 Leandro ERLICH, Port of Reflections, 2014, MMCA, Seoul, Korea. © courtesy MMCA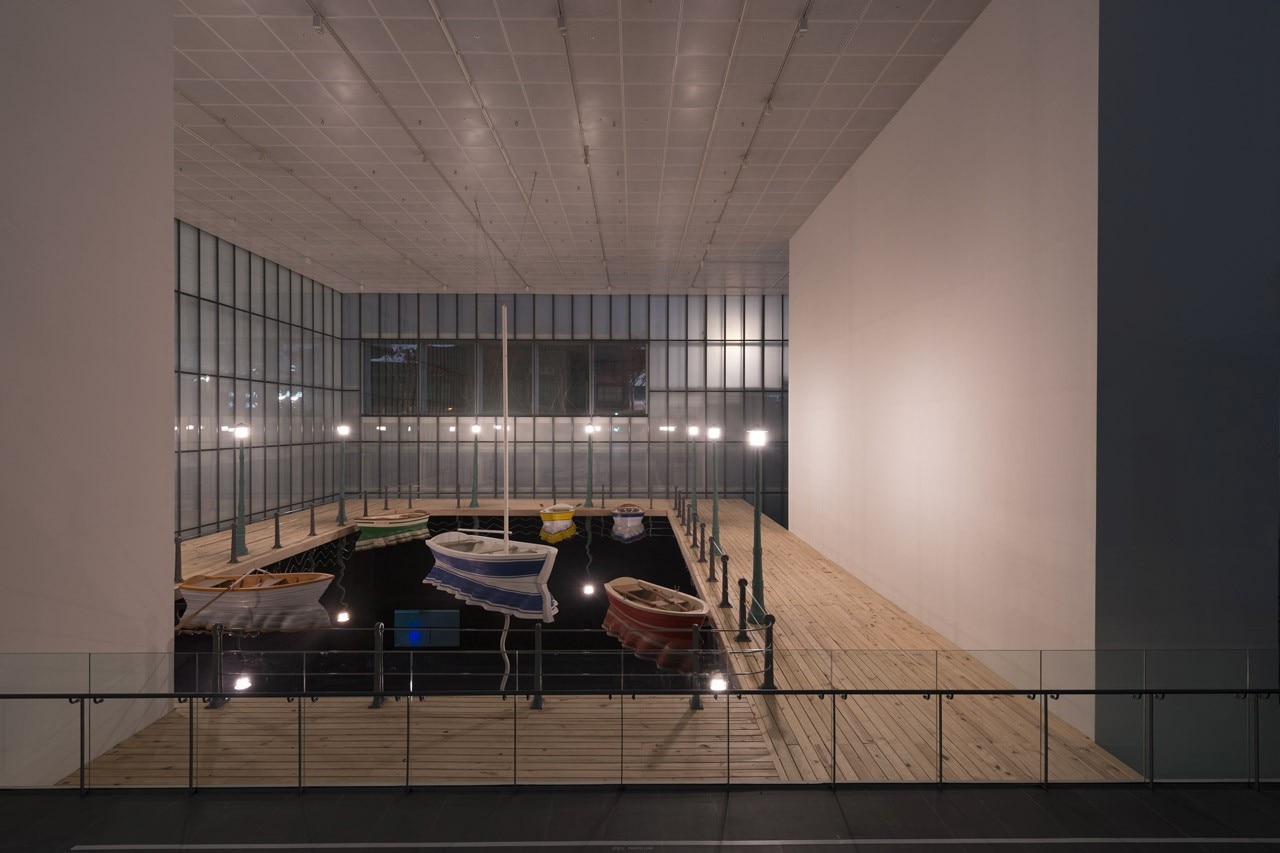 Leandro ERLICH, Port of Reflections, 2014, MMCA, Seoul, Korea. © courtesy MMCA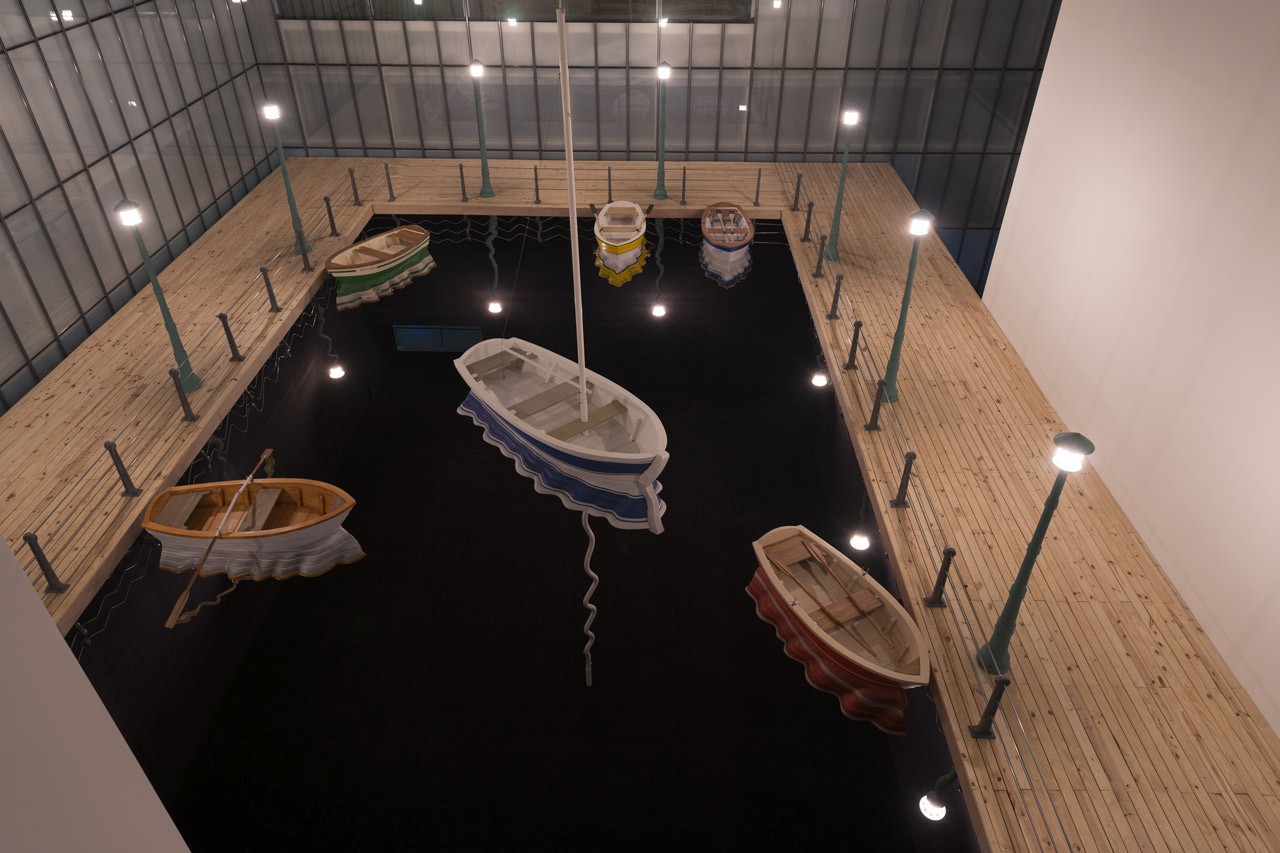 Leandro ERLICH, Port of Reflections, 2014, MMCA, Seoul, Korea. © courtesy MMCA