Virserius Studio latest project, Le Campus, is an original space that melds Therese Virserius' expertise in architecture and design with her sister Regina's passion and extensive background in fine art.

For some, the space may evoke the university days of yesteryear when one gathered with friends while studying for exams. For others, the bold colors and textures will offer a welcome respite from the more conventional office spaces.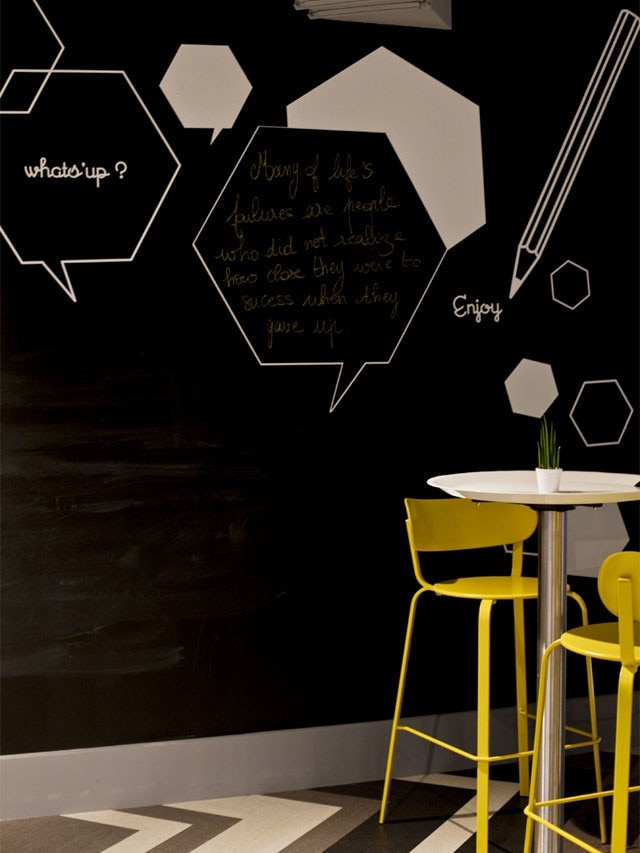 With the many meetings, events, and seminars to be held in the "LABOs" (meeting rooms), the "Pique-Nique" (shared multi-functional space), and the Playground, the challenge for Virserius Studio was to create an optimal environment to boost cohesion, collaboration, and enable idea-sharing and solutions.
The result is a space that encourages and supports that highly creative and participatory experience sure to be enjoyed by the busy, on-the-move professionals who will work there during their time at the Hyatt Regency.


Le Campus, Hyatt Regency Charles de Gaulle, Paris
Program : office
Architects : Virserius Studio
Completion : 2014