Curro Claret presents a project for Metalarte resulting from its collaboration with the Majorcan company, Camper, and the Arrels Foundation in Barcelona and San Martín de Porres Foundation in Madrid.

The idea consists of a collection of lamps that are the result of a social project and a chain of actions undertaken around the same idea: involving a group of people at risk of social exclusion, who have lived rough in the past, in a design process, as an opportunity to assist in their recovery process.
It has been carried out by Curro Claret with the collaboration of the Arrels Foundation in Barcelona and the San Martín de Porres Foundation in Madrid, the support of two design companies, first Camper and now Metalarte, and the aid of many people who believe that design can also be used to create a better society.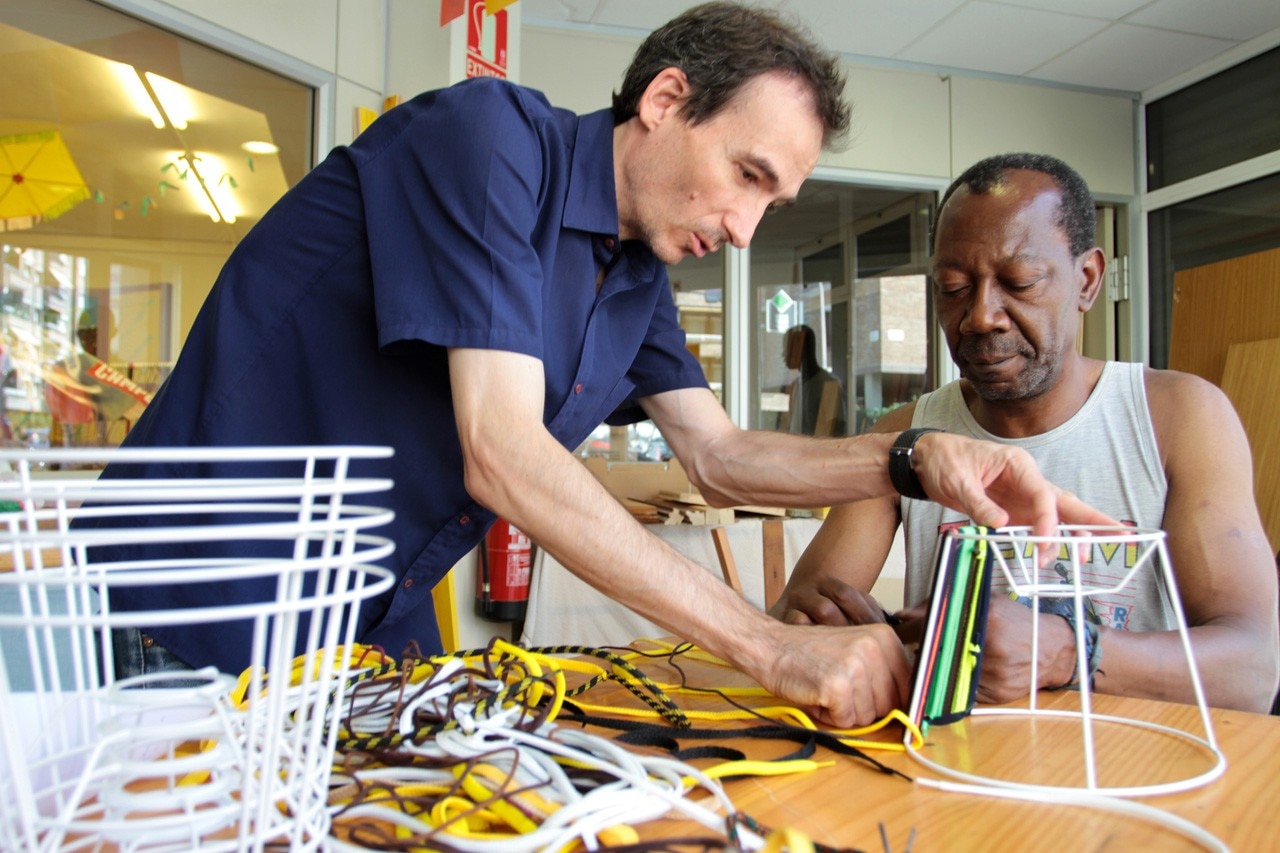 Behind these lamps there is a unique story in three acts. The first began in 2010 when Curro took part in a meeting on Design against poverty called by the Ministries of Culture and Health. He designed "The Piece", a simple metallic element designed to join parts and build furniture from reclaimed materials. He was given an award and used his idea to develop, with the Arrels Foundation workshop, a diverse collection of stools, tables and lamps, to illustrate its possibilities presented at Estrany de la Mota Gallery in 2011.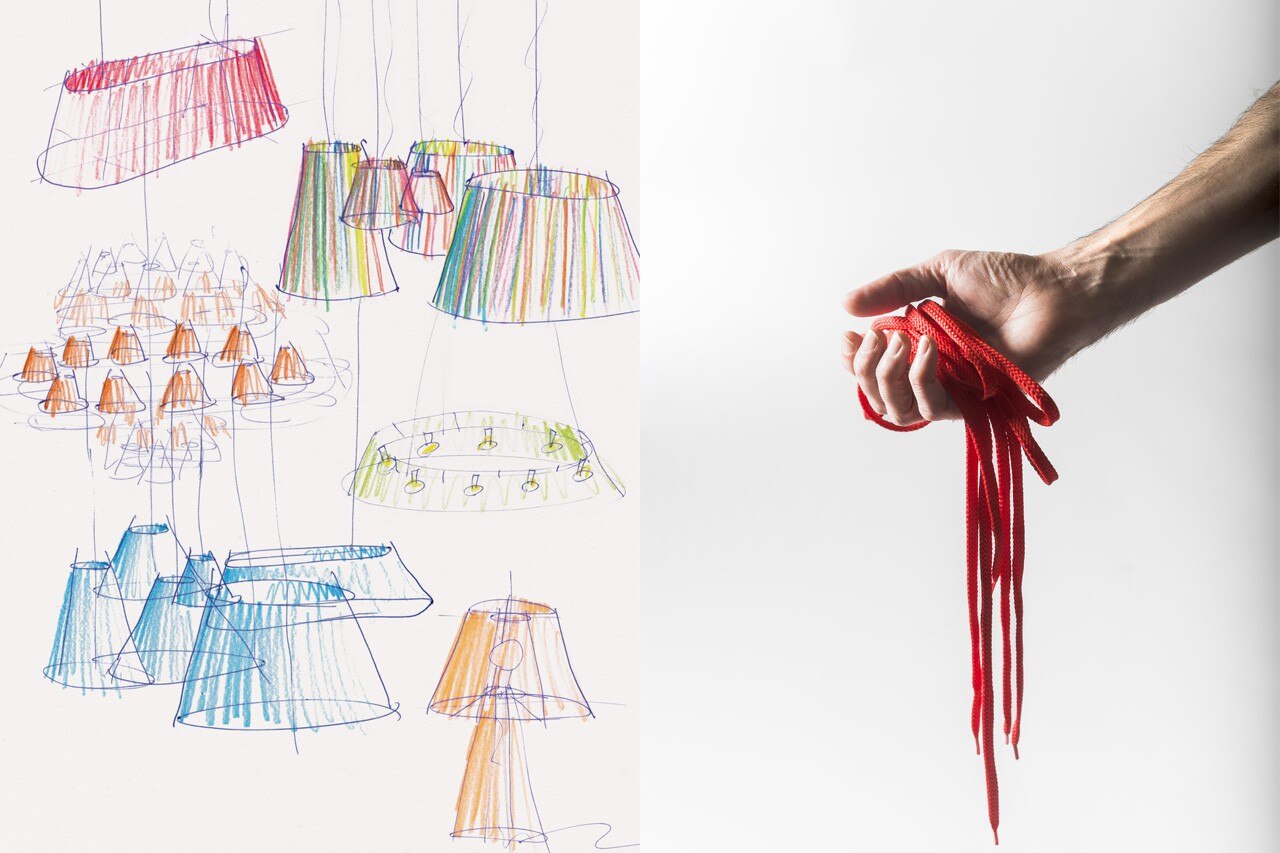 In 2012 Camper took action and asked Curro to design and build one of its stores in Barcelona (calle Pelai, 13-37) based on his idea of social design, with reclaimed materials and the collaboration of a group of people from the Arrels Foundation. The idea was not only to use them as labour to produce the furniture but to actively involve them in the process, offering the chance to participate and make decisions on certain aspects of the design. This resulted in the curtains made from shoelaces which add colour and personality to the space. The collaboration was a success and was repeated in Madrid (calle Preciados, 23) two years later, this time with the San Martín de Porres Foundation.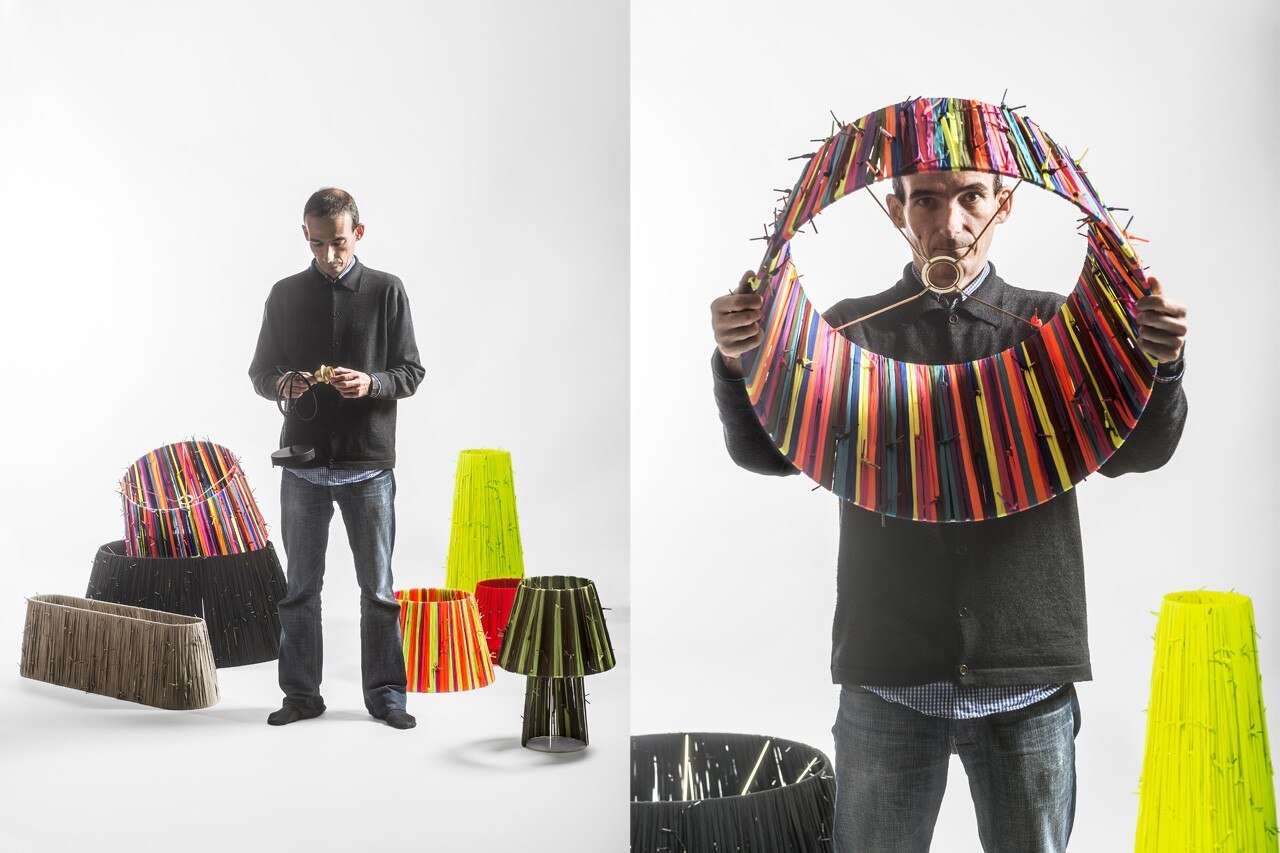 Shoelaces were also used to make lampshades for both stores, with such a striking result that it did not go unnoticed by Metalarte. This is, so far, the last act of this story. The lighting company has added another link to the chain and developed with Curro Claret a collection of lamps christened with the name of Shoelaces, which will be marketed as from January 2015.
They will be made in the workshops of the Madrid foundation and send to the world's major furnishing and lighting stores, on their own merit, as with the Camper stores, without using the social aspect as a claim. The idea is to offer disadvantaged people new opportunities to feel valid and creatively active.