"Design Lab" consists of five visually and thematically distinct activity areas that evoke a sense of childlike playfulness and imagination.
The activities encourage visitors to be creative while experimenting with structures, circuits, simple materials and more. "Design Lab" transforms the lower level of the Central Pavilion, part of NYSCI's original facility built for the 1964–65 World's Fair.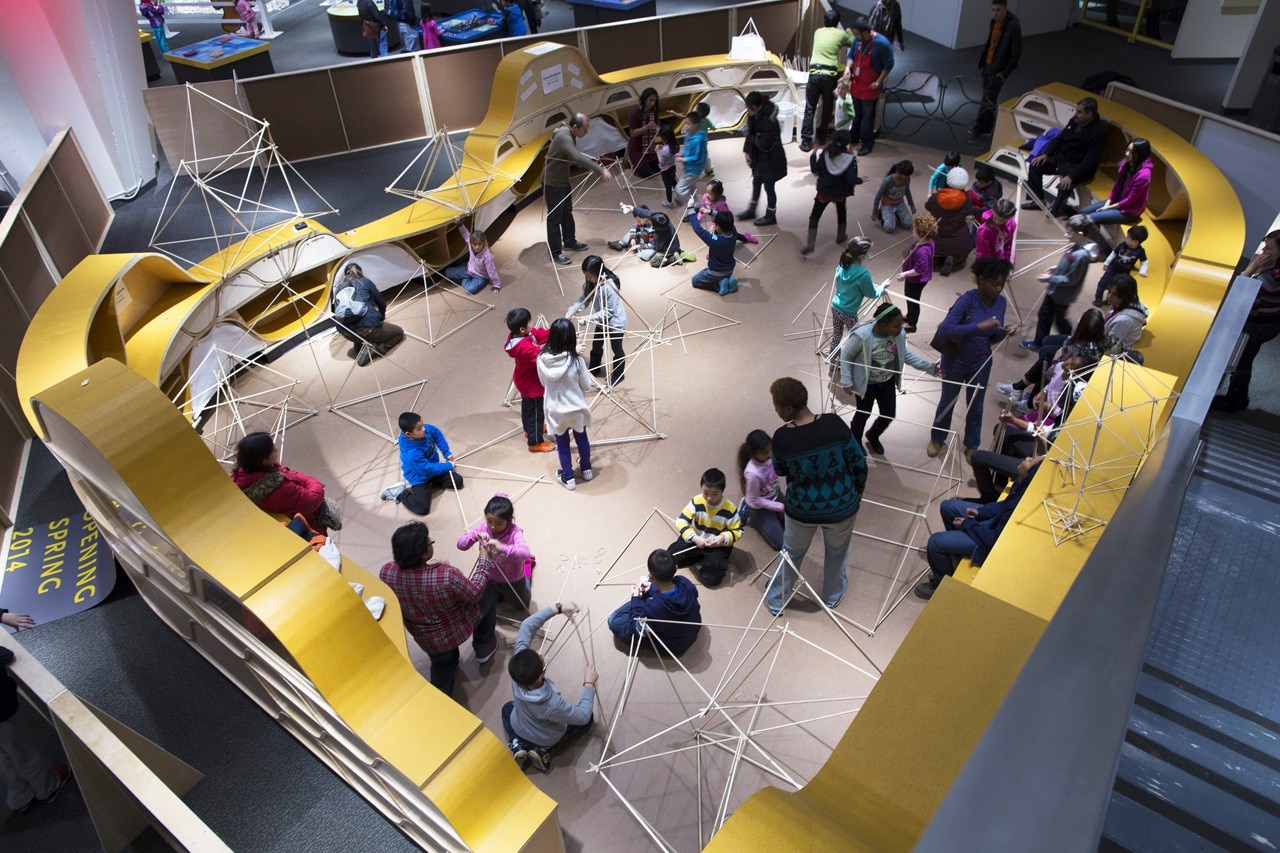 "Design Lab" activities use common, everyday materials to emphasize that creativity is not dependent on specialized tools or expert knowledge. Instead, the activities show how expertise is achieved through experimentation, critical thinking and collaboration. Displays showcase the work of previous visitors to provide inspiration for new creations. From the beginning, teachers and educators have played an important role in the development of "Design Lab"'s activities and content. One of the goals of Design Lab is to ensure that school groups and teachers can transfer concepts related to design and engineering from NYSCI back into the classroom.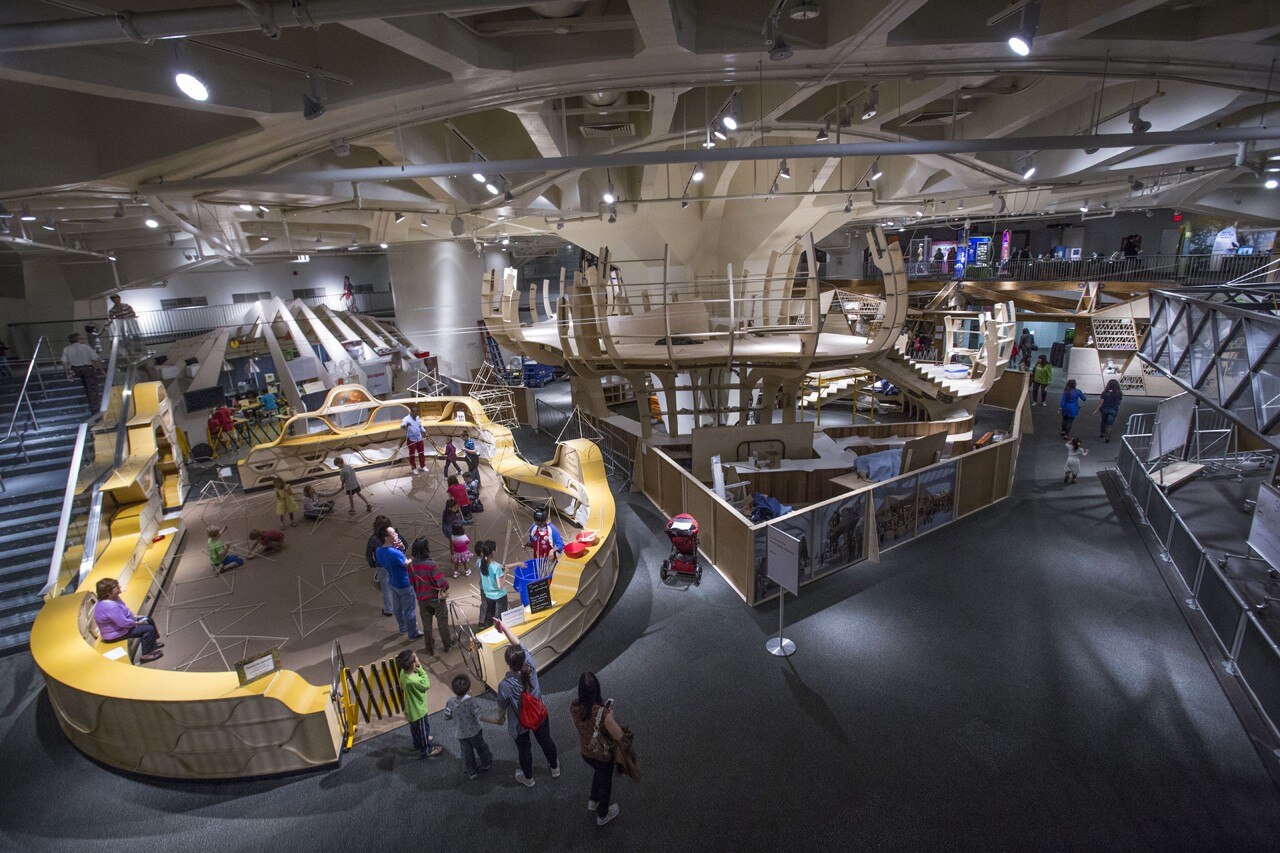 "Design Lab"'s five activity areas include: "Backstage", where visitors devise solutions to performance-based activities; "Sandbox", where visitors build sturdy structures they can stand inside; "Studio", where visitors build small, tabletop structures and add their creation to a collaborative project; "Treehouse", a split-level area for experiments and activities requiring a vertical drop; "Maker Space", which opened in 2012, shows visitors how to use tools that convert design ideas into prototypes.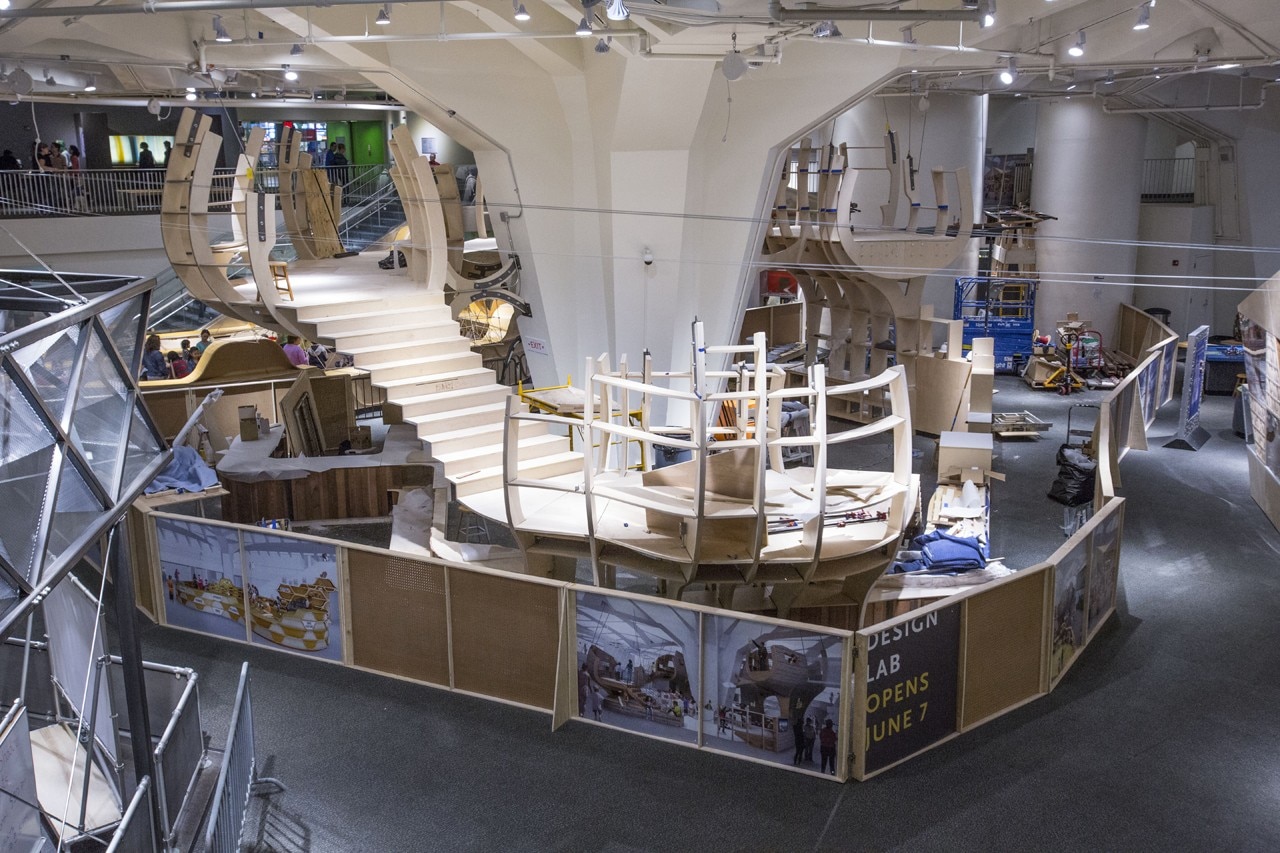 "Design Lab" was designed and fabricated by SITU Studio, who developed a series of flexible activity areas, each distinct in size, materials and degree of enclosure with structural elements purposely made visible to visitors, inspiring a DIY sensibility. Intended to frame and support a variety of programming activities at different scales for audiences of all ages and experiences, "Design Lab" inspires visitors to share ideas in an iterative, creative design process and reflect on design precedents with built-in storage and display systems. While smaller nooks allow for observation, desk-free open spaces are suited for group activities. The visual vocabulary for the activity areas is playful, yet sophisticated, evoking imaginative experiences of childhood, but reframing it toward new possibilities.