Dimore Studio designed Aesop's signature store in Saint-Sulpice, Paris, echoing the historical character of the neighbourhood.
The use of materials such as bronze, marble and velvet creates an intimate welcome and transport the visitor to a place both contemporary and reassuringly ancien.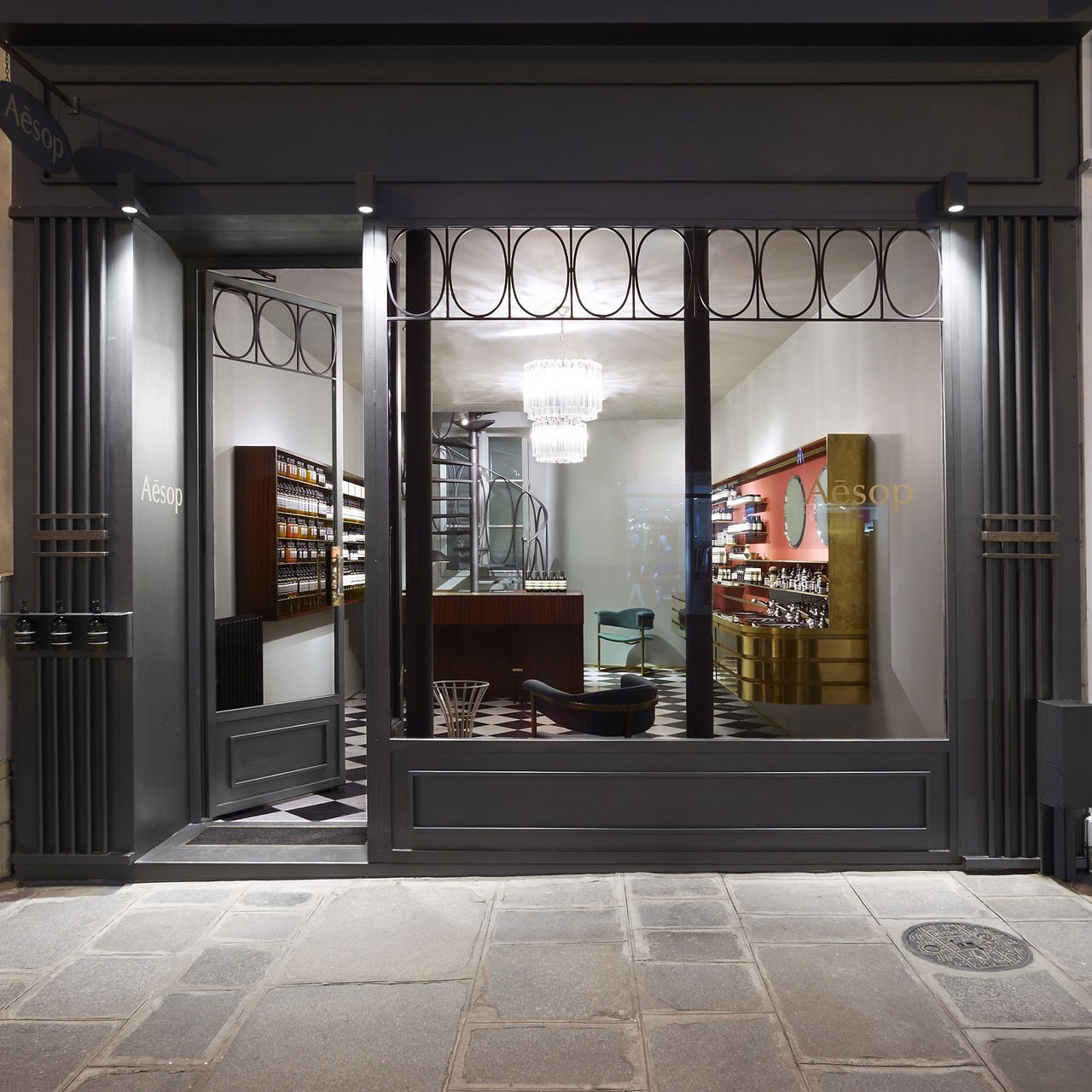 Set against pink velvet, a brass vanity extends from the store's large front window to its rear. This fixture houses three sinks and two vintage mirrors. Across the marble chessboard floor, a timber-framed wall unit displays the brand's product offering on bronze shelves.
Soft blue-grey dominates the interior palette, complemented by metallic accents effected by the point-of-sale counter, two vintage bronze chairs, and vintage chandeliers. A spiral staircase at the rear echoes the metalwork ovals that frame the top of the facade. Behind the stairs, a hidden opening was discovered and fashioned into a window.
Dimore Studio, Aesop's signature store, Saint-Sulpice, Paris
Dimore Studio, Aesop's signature store, Saint-Sulpice, Paris
Dimore Studio, Aesop's signature store, Saint-Sulpice, Paris
Dimore Studio, Aesop's signature store, Saint-Sulpice, Paris

Aesop's signature store, Saint-Sulpice, Paris
Program: shop
Architects: Dimore Studio
Completion: 2014