The Trans/Hitos Exhibition of Architecture in Ceramics features the slogan "Reflections", aimed at showing at Cevisama 2014 a series of creative proposals developed by architecture and design students, which reflect the possibilities for applications and solutions that ceramic materials can provide to enhance the habitat and the social living environment.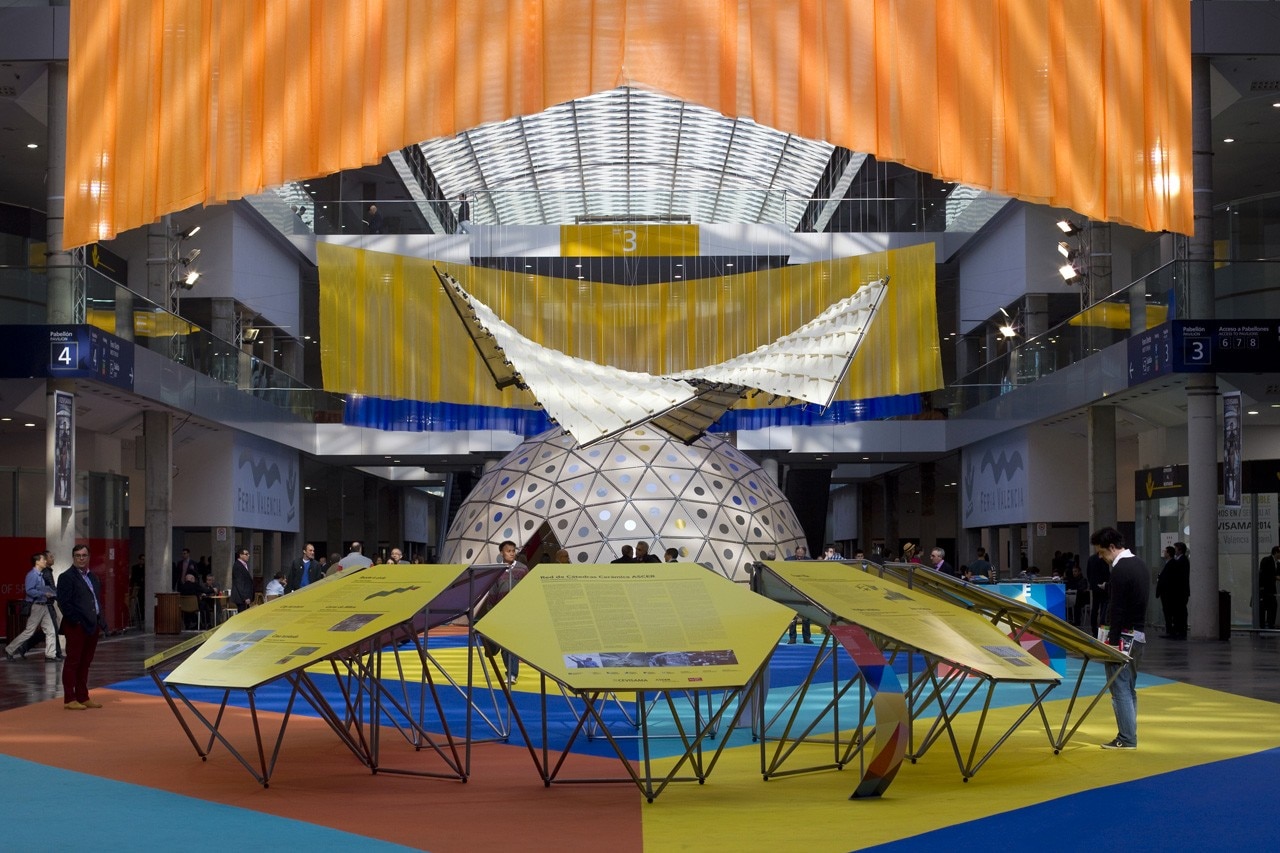 This first installation was devoted to young architects; this area featured the outstanding projects carried out this year by students from the Ceramics Studies at the Schools of Architecture, fostered by ASCER. The projects on show were just a sample out of all the projects developed in the Network of Ceramic Tile Studies Departments.
Arranged in 7 hexagons, the projects selected by each Department offered an innovative vision of the integration of the latest technologies in ceramics for architecture, while simultaneously highlighting the Spanish ceramic industry's intense pursuit of materials respectful of the environment, which are capable of providing far-reaching construction solutions.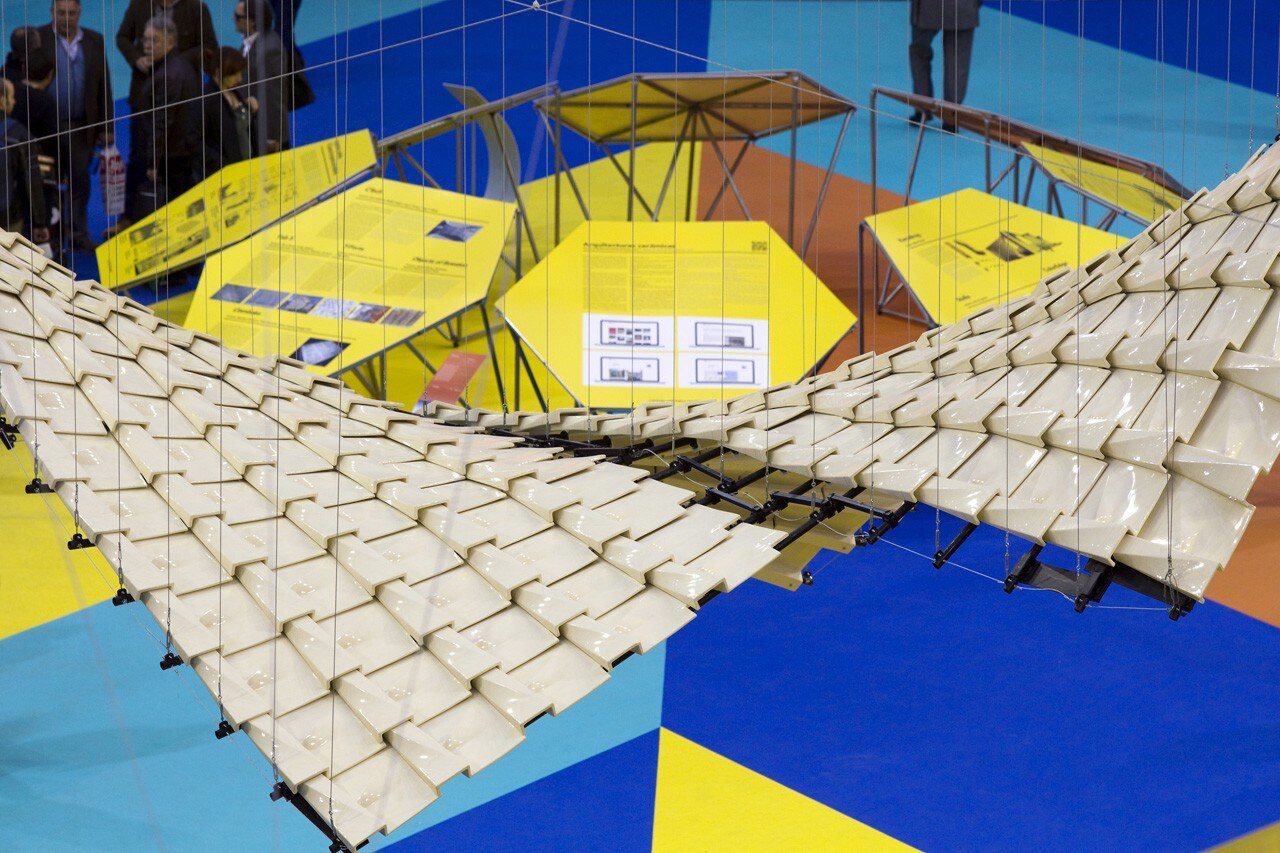 The installation designed by the Harvard University GSD (Graduate School of Design), consisted of a ceramic deck measuring about 7.8 by 4.5 metres in a plan view, suspended from the centre columns of the fair building. This deck has a double-curvature surface, which is finished with just a single type of piece, whereas double-curvature surfaces usually need several types of pieces.
In order to achieve this simplification, the ceramic pieces have been fitted together, thus accommodating the differences in measurements of the surface to be clad. The installation floated about three metres above the floor, enabling the public to view it from different angles.