The panel of judges for the Tile of Spain Awards for Architecture and Interior Design, chaired by the Manuel Gallego and made up of Ignacio García Pedrosa, Francisco Freire, Luca Molinari, Tomás Alonso and Ramón Monfort awarded Remodelling Work on Riera de la Salut by Pol Femenias Ureña with the first prize in the Architecture category.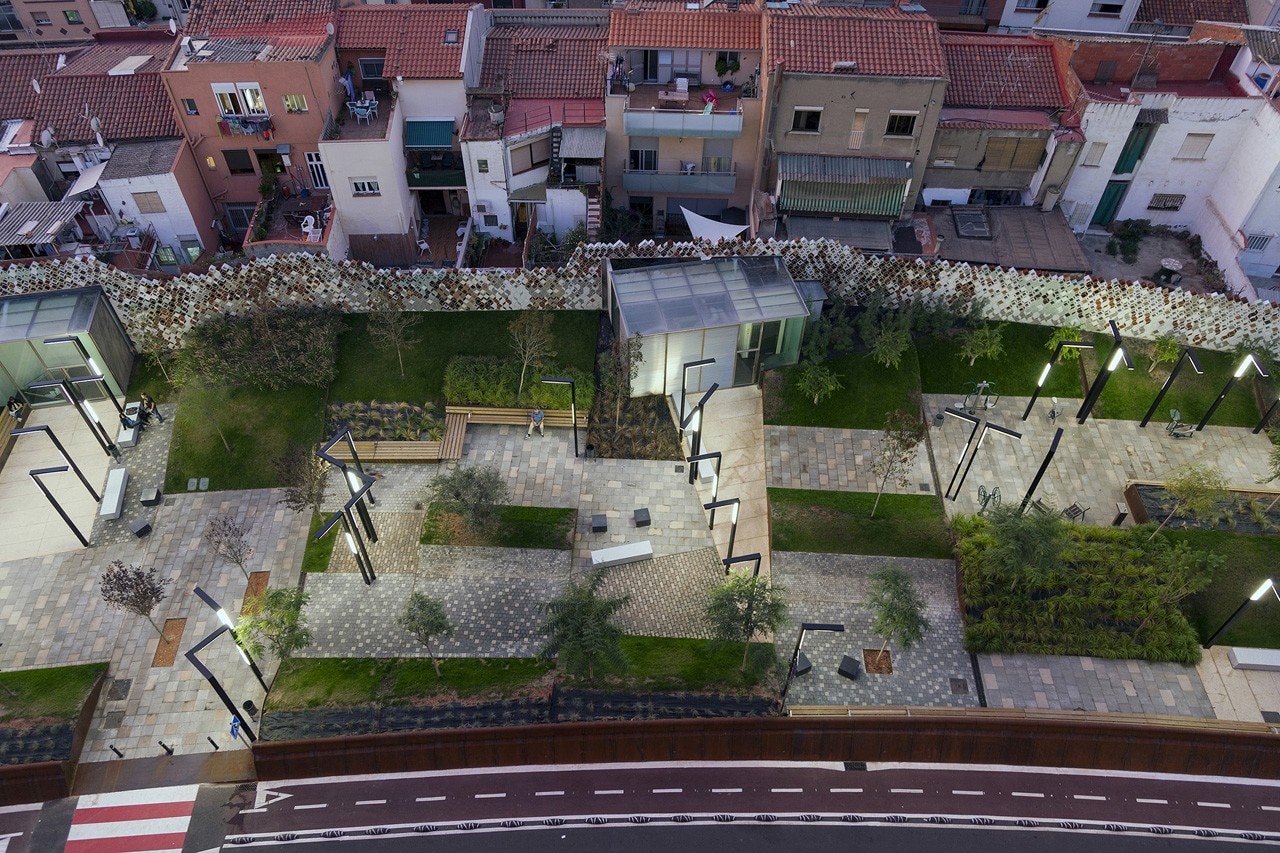 This intervention is located in one of the most built-up areas of Sant Feliu de Llobregat. A working class district that sprang up around the town's former industrial fabric, encircling the textile factories that provided employment for the local residents who lived in modest housing huddled next to the factories. The void left by the former factory reveals the once concealed walls of the rear courtyards of the housing blocks and which now form a facade for the new urban space.

The project provides a solution for a large-scale problem through the creation of small ceramic pieces forming patterns that are repeated and laid out in such a way as to create urban elements like latticework or walls. These provide effective and individual solutions for a range of circumstances. An affordable element that manages to offer creative solutions adding quality and value, as well as enhancing a space within the city.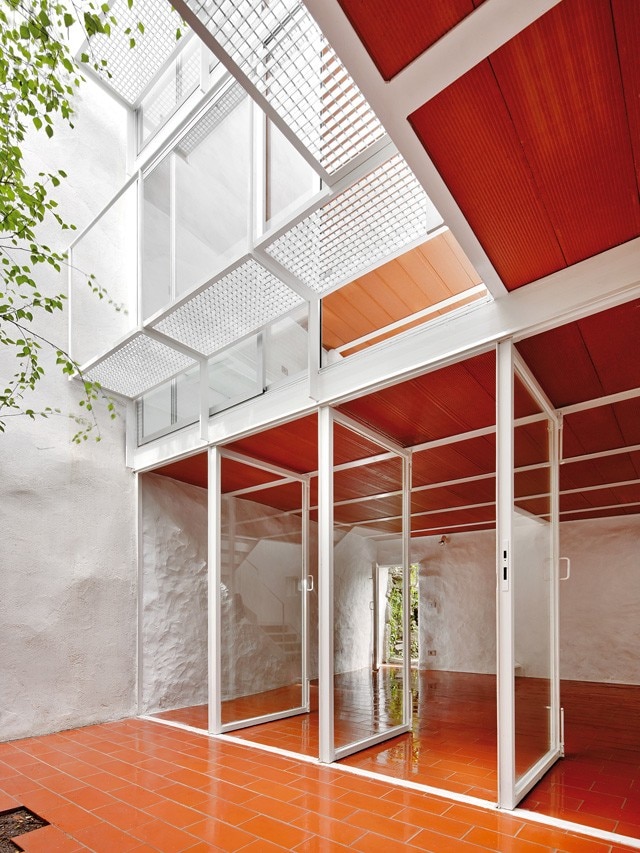 First prize in the Interior Design category, the single family home "Luz House" is the work of the young Arquitectura-G studio, made up of former students from the ESARQ Ceramic Tile Studies Department (International University of Catalonia). The project is a new interior inside an existing building, creating an elegant yet simple architectural solution for the house. The sense of a quality setting is achieved through the highly specific and coherent use of ceramic tiles which generate a warm environment. The entire ground floor is clad in an all-ecompassing layer of red Catalan tiles, which match the roofs and bring out the tones of the grating around the tree in the courtyard. The sense of integration is the result of the combination of building systems and textures that create a sense of continuity with the existing architecture.

First prize in the Degree Project category went to Gohar Manrique San Pedro for his project entitled Research Centre for the Promotion and Conservation of the Heritage of New Gourna (Luxor, Egypt), a project whose principal difficulty lays in creating a contextual language with the existing constructions, achieved through the use of structural and building systems based entirely on ceramic elements.
Pol Femenias Ureña, Remodelling Work on la Riera de la Salut, Sant Feliu de Llobregat, Barcelona, Spain. Photo O.M Estudi
Pol Femenias Ureña, Remodelling Work on la Riera de la Salut, Sant Feliu de Llobregat, Barcelona, Spain. Photo O.M Estudi
Pol Femenias Ureña, Remodelling Work on la Riera de la Salut, Sant Feliu de Llobregat, Barcelona, Spain. Photo O.M Estudi
Pol Femenias Ureña, Remodelling Work on la Riera de la Salut, Sant Feliu de Llobregat, Barcelona, Spain. Photo O.M Estudi
01 ESTAT PREVI _ Layout
Pol Femenias Ureña, Remodelling Work on la Riera de la Salut, Sant Feliu de Llobregat, Barcelona, Spain. Elevations
Arquitectura G, Casa Luz. A single family home in Cilleros, Spain. Photo Jos Ç Hevia
Arquitectura G, Casa Luz. A single family home in Cilleros, Spain. Photo Jos Ç Hevia
Arquitectura G, Casa Luz. A single family home in Cilleros, Spain. Photo Jos Ç Hevia
PORTADA PLANOS.indd
Arquitectura G, Casa Luz. A single family home in Cilleros, Spain. Gorund floor plan
PORTADA PLANOS.indd
Arquitectura G, Casa Luz. A single family home in Cilleros, Spain. Section
Gohar Manrique San Pedro, Research Centre for the Promotion and Conservation of the Heritage of New Gourna, Luxor, Egypt
Gohar Manrique San Pedro, Research Centre for the Promotion and Conservation of the Heritage of New Gourna, Luxor, Egypt