The bar is located in the back additional building of a townhouse built during the 90s.
The restoration cleaned out from age-old layers of design and airing the space by removing the original decorative arches. The previous building fills the whole ground and the only source of daylight is the original skylight.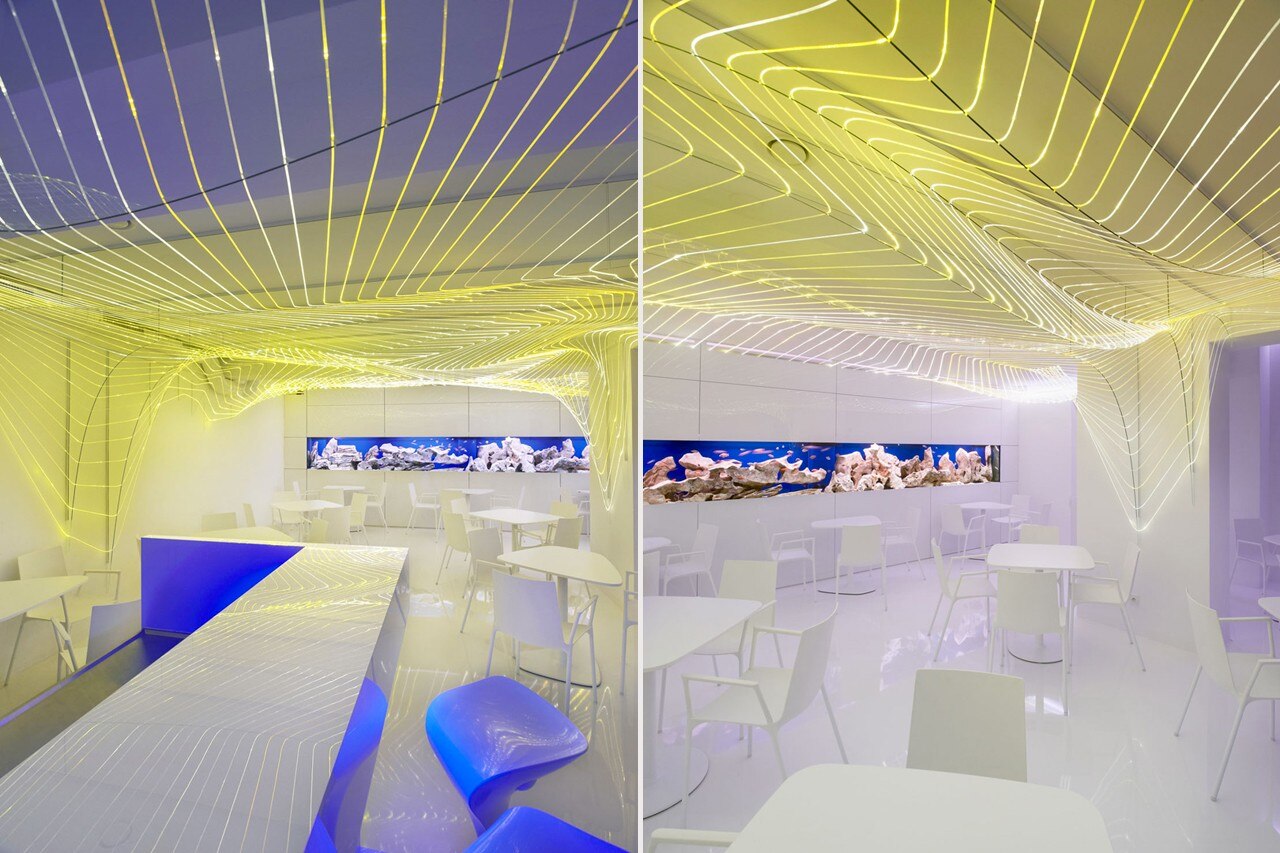 The focus of the project are the flickering lights, colors and reflections inscribed in an undulating structure of lighter color changing fibers. The whole area is delineated monochromatically to emphasize its effect. The structure was designed using a parametric design method.
The name Aquarium is derived from 6 m wide aquarium, integrated into the front panel.

Bar Aquarium, Uherske Hradiste, Czech republic
Program: bar
Architects: Next Level Studio
Completion: 2012