Aesop's first German signature store recently opened on Alte Schönhauser Strasse in the capital's central borough of Mitte. Designed by Weiss–Heiten, it marries elements of historical Berlin with Bauhaus and contemporary influences.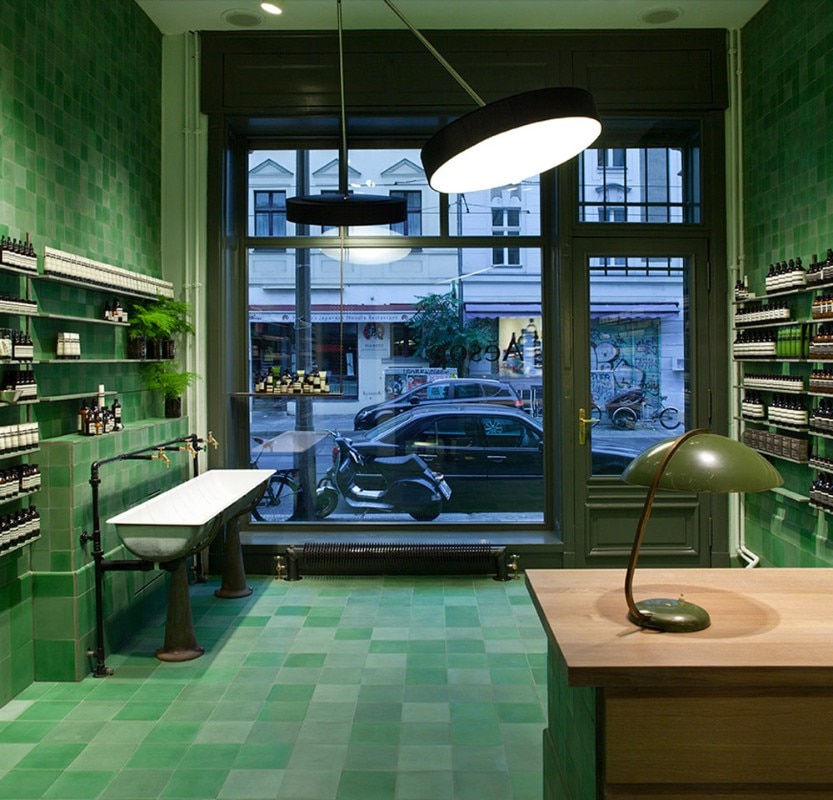 Inspired by Gerhard Richter's abstract, monochromatic canvases, and by the city's industrial history and everyday charm, the interior assumes a palette of sea-green and a quietly clinical aesthetic. Handmade raw concrete tiles cover the walls and floor creating a sense of having wandered into Berlin Alexanderplatz station or a hidden glade in the forest. A countertop of oiled German oak and near-invisible steel shelves provide subtle contrasting accents.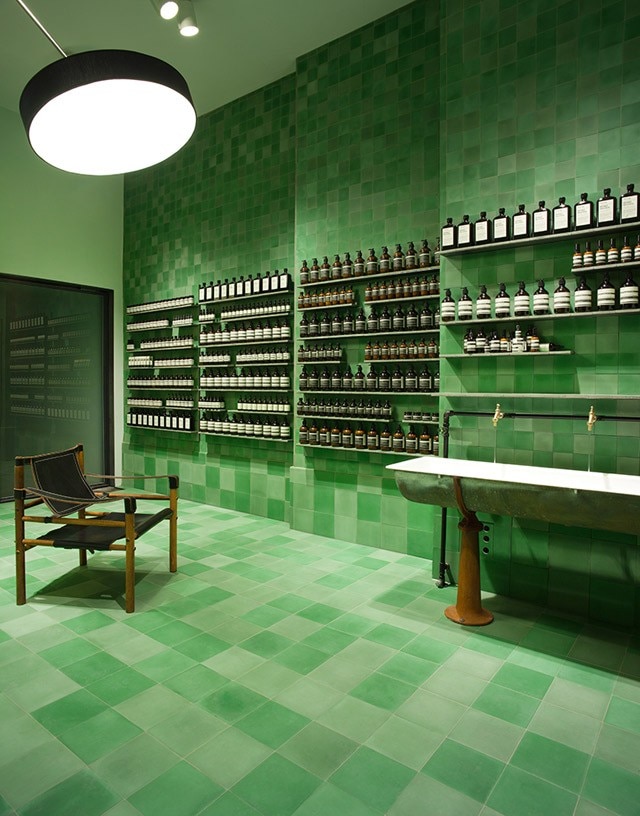 Aged sinks salvaged from a 1950s farm tether the heritage-listed building to its previous life as an early twentieth-century dairy store. Beyond the retail area, which occupies approximately half the store's 80 square metres, a concept room provides the opportunity to host events; an additional space will service Aesop's German online store.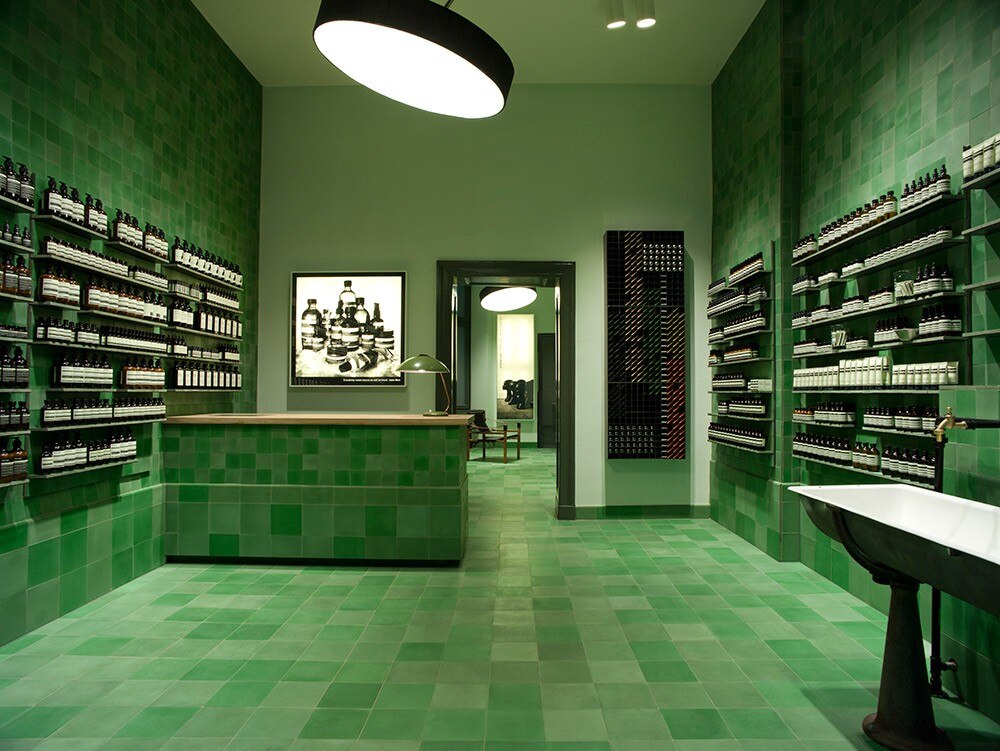 Aesop's shop, Mitte, Berlin, Germany
Program: retail shop
Architect: Weiss–Heiten
Client: Aesop
Area: 80 sqm
Completion: 2013