Nowadays new lifestyles, new families and more flexible professional routines, have favored the emergence of a unique user profile, one that is complex and involves having a clear understanding on personal needs. This is the case of the inhabitant of this both residential and working space: an industrial designer, art director, involved in the world of fashion, advertising and performing arts. Our client raised the idea of devoting a warehouse to hold a photo shoots studio, design space, meeting room, room for auditions, castings and fashion shows, and finally, a home. Therefore, creating a space that one would be able to live, work and play in.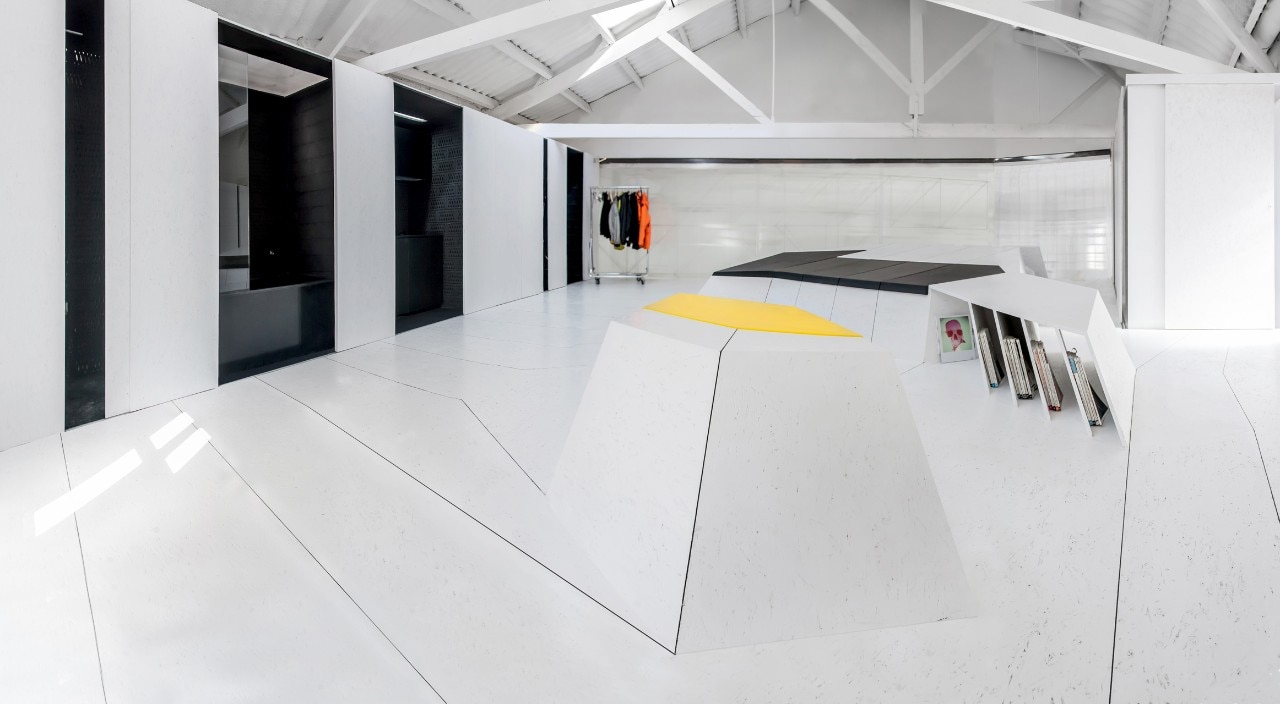 Due to this, the project acquired exceptional guidelines. The spirit of all design decisions where based on giving shape and structure to a domestic space, that seeks to be understood mainly, as a space to share. In this sense, the socially outgoing and energetic personality of the client is reflected in the project.
The space becomes a kind of inhabited scenery where public and private interact with few apparent limits.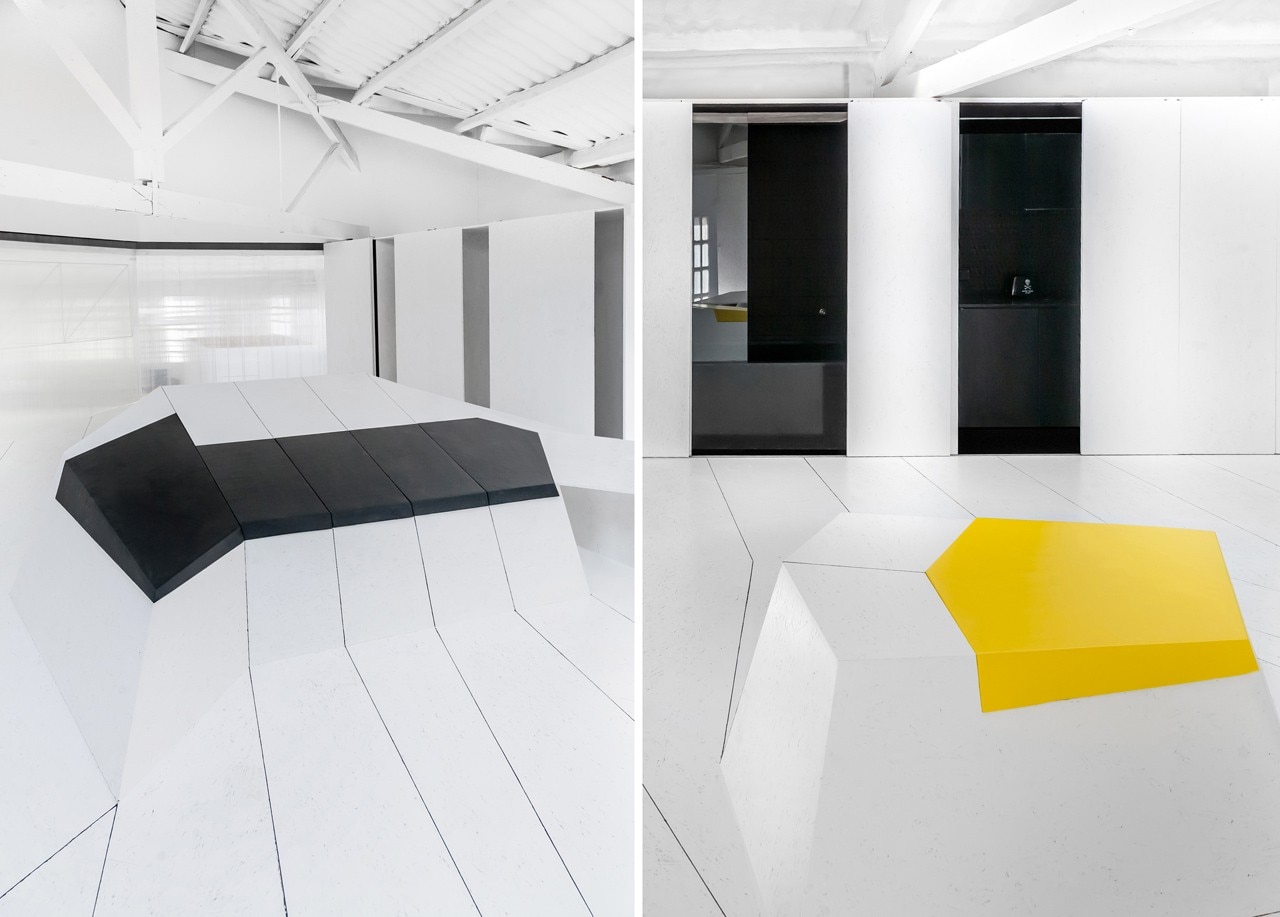 On the entrance level there is a large space for a photo shoots studio. The ground floor also includes the users working space, which incorporates a meeting area that sits below the living space in the loft.

The mezzanine holds a large livable space in which domestic programs hybridize with common spaces. The kitchen, bathroom and walking wardrobe areas are positioned on the side of the space, creating a service area which can be covered by sliding doors when necessary. The central space is occupied by a group of island-sofas; the larger island-sofa is an object that conceals the sliding bed. This space can also be used as a casting and catwalk area.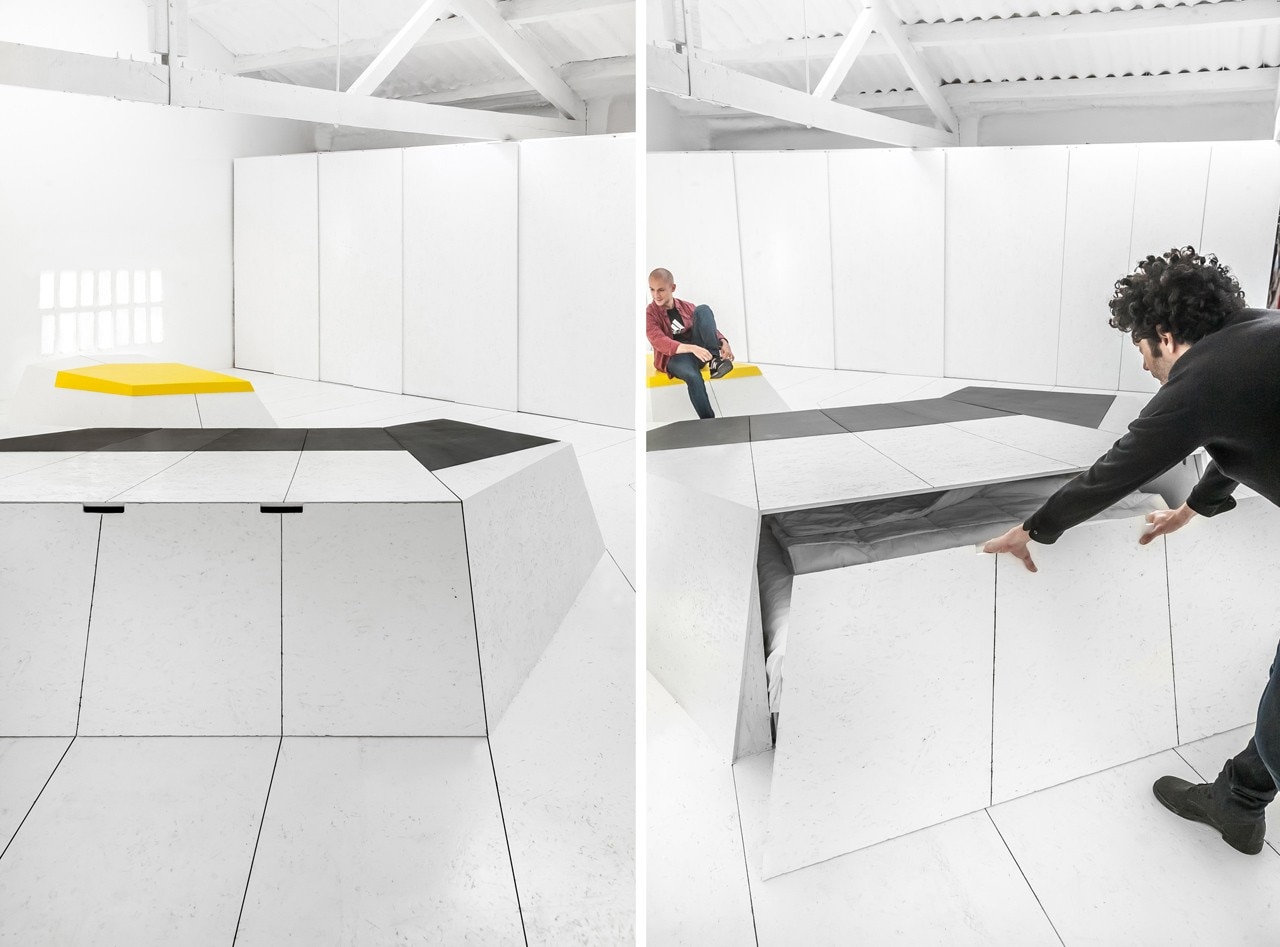 As a link between the two levels, we integrated a light and large structure made of steel; it serves as a display area for the user´s collection of pop and kitsch objects. OSB white painted panels, metal rods, polycarbonate and black painted bricks are the main materials used in the project. Every element of the design was handcrafted; no CNC cutting machines were used for making any part of the refurbishment.
The original building, a taxi garage, has a powerful industrial spirit, which serves as a reference for the project and its future evolution. All in all, the functional program, the reduced budget and the client ambitions leads to low cost materials but to eloquent dramatic effects.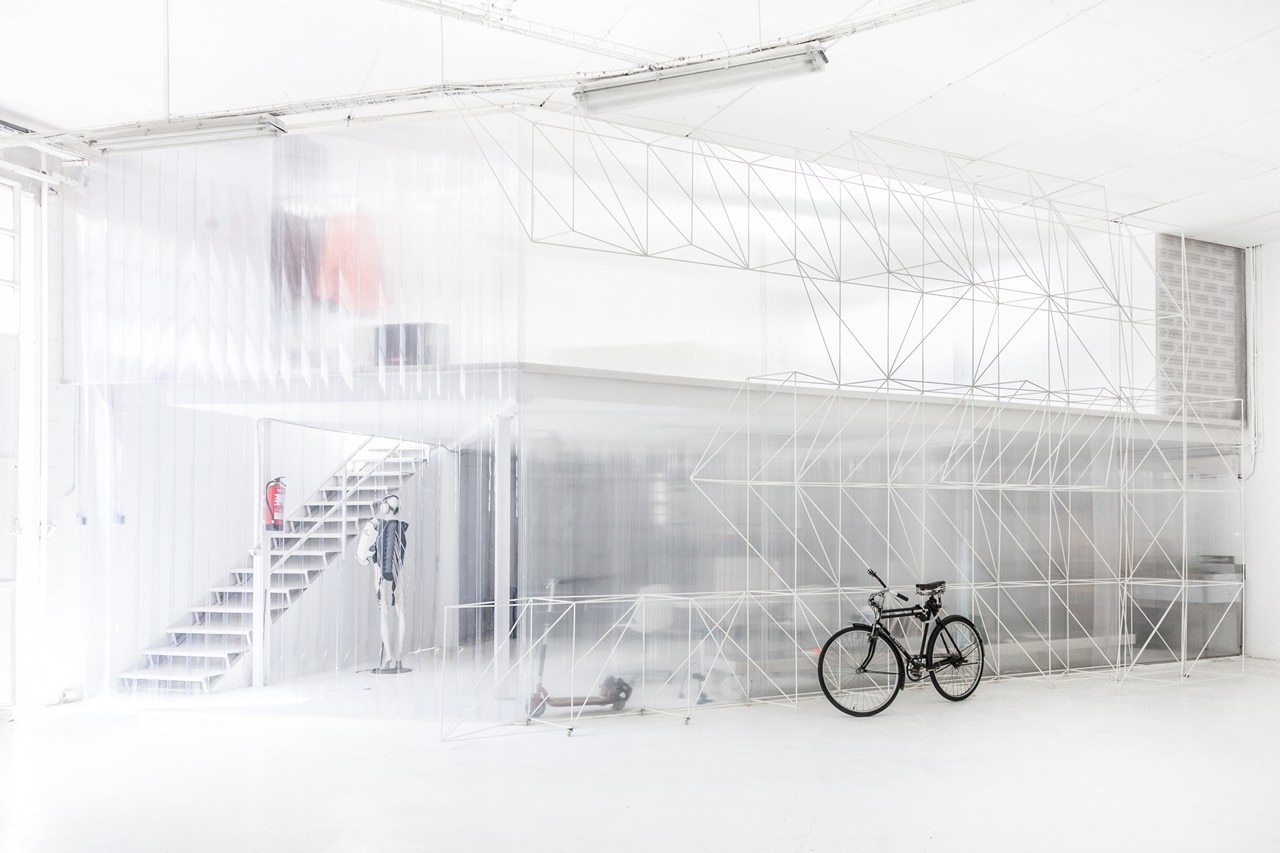 Project: Joan d'Austria, Barcellona
Architects: External Reference Architects
Design architects: Nacho Toribio, Carmelo Zappulla
Team: Poppy Boadle, Nimi Gabrie, Daniel Rodriguez, Elsa Rodriguez, Katinka Szodenyi
Building contractor: Crafts Art Labor
Client: Chu Uroz
Construction phase: 2013
Area: studio 400 mq; appartamento 80 mq