Internationally known for captivating, three-dimensional visual illusions, Argentine artist Leandro Erlich has been commissioned by the Barbican, in association with OTO Projects, to create Dalston House, an installation that opened on 26 June 2013 on Ashwin Street, in Hackney. Dalston House is also part of the 2013 London Festival of Architecture.
The work resembles a movie set, featuring the façade of a late nineteenth-century Victorian terraced house. The life-size façade lies on the ground with a mirrored surface positioned overhead at a 45-degree angle. By sitting, standing or lying on the horizontal surface, visitors appear to be scaling or hanging off the side of the building. Sited at 1–7 Ashwin Street, near Dalston Junction, Erlich has designed and decorated the façade – complete with a door, windows, mouldings and other architectural details – to evoke the houses that previously stood on the block.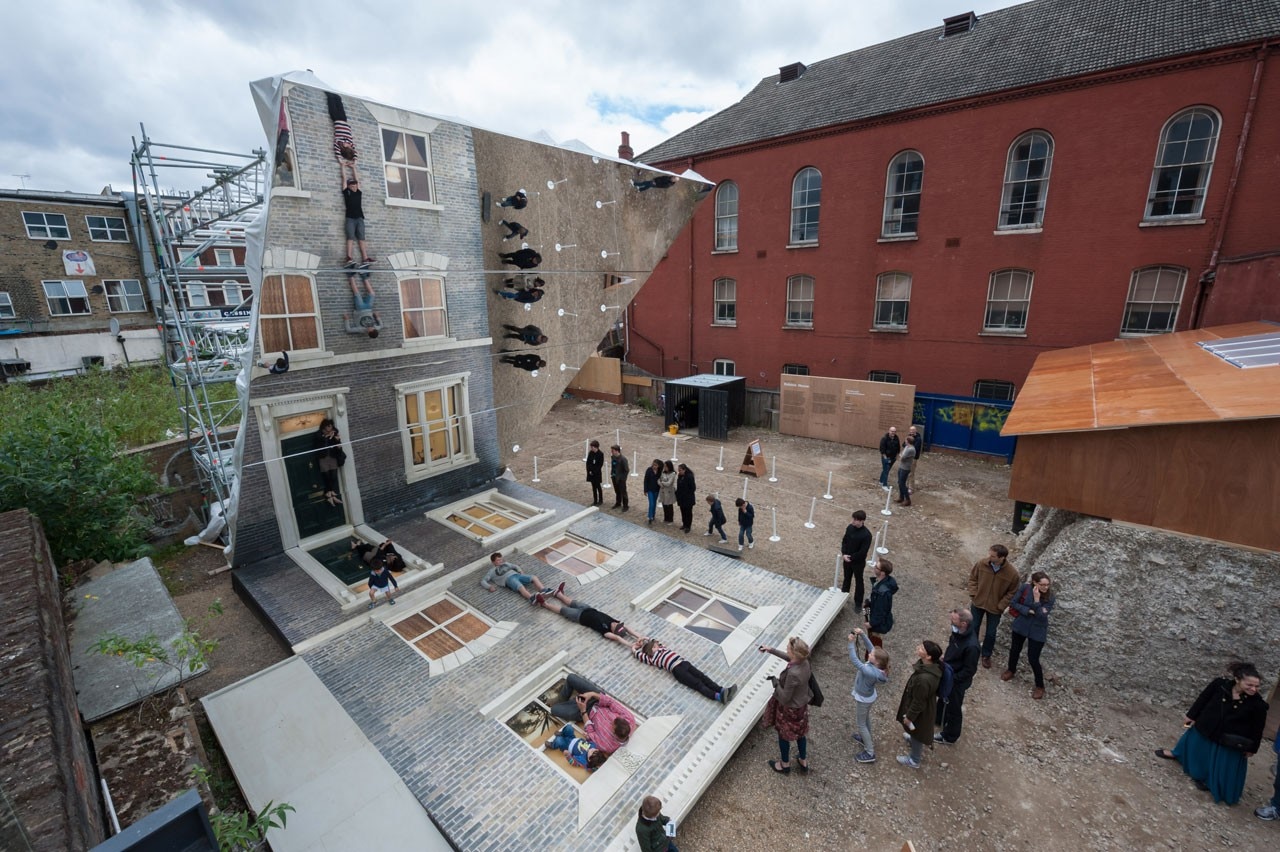 Leandro Erlich: Dalston House is installed on a disused lot that has largely remained vacant since it was bombed during the Second World War. The installation extends the Barbican's programme of Curve commissions to east London and is part of Beyond Barbican, a summer of events outside the walls of the Centre that includes pop-up performances, commissions and collaborations across east London. Beyond Barbican builds on the Barbican's long history of programming work in east London that connects communities in the boroughs surrounding the Centre with some of the best art from around the world. The commission follows the success and legacy of Dalston Mill by EXYZT, a temporary installation and participatory project staged by the Barbican in Hackney in 2009, which reopened in 2010 as the Eastern Curve Garden.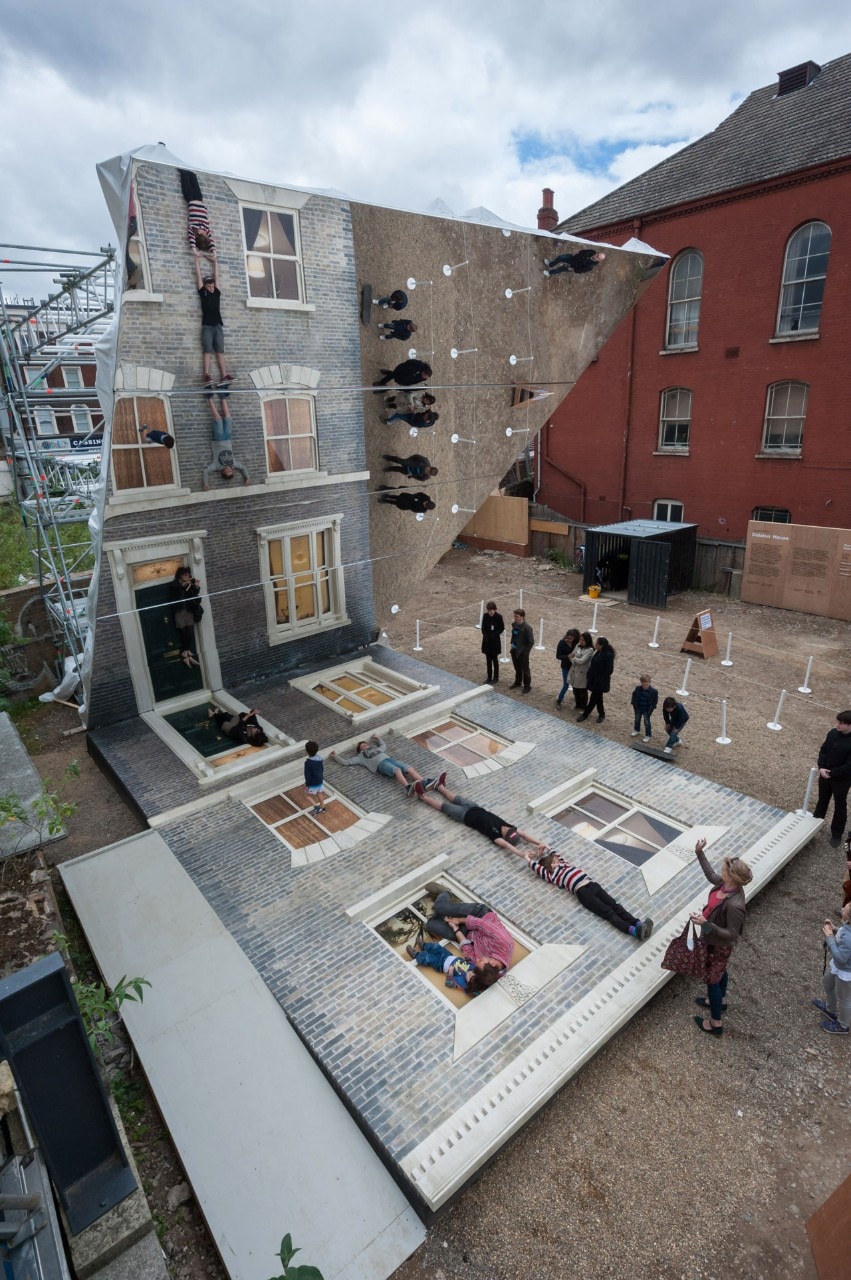 For Erlich, the audience plays an active role in bringing his installations to life. By altering the viewer's relationship with familiar spaces, he playfully disrupts our own notion of reality, creating new possibilities and situations. Leandro Erlich's work is partly inspired by the surreal and sinister aesthetic strategies of Alfred Hitchcock, David Lynch, Luis Buñuel and Roman Polanski whom, he says, "have used the everyday as a stage for creating a fictional world obtained through the psychological subversion of everyday spaces". Whether his participants appear to be submerged under water while remaining completely dry in the Swimming Pool, 1999; stroll down an old elevator shaft that has been turned 90 degrees in The Shaft, 2011; or sit in an apartment that revolves like a fairground ride in Carousel, 2008; Erlich's work continues to break the boundaries of spatial reality.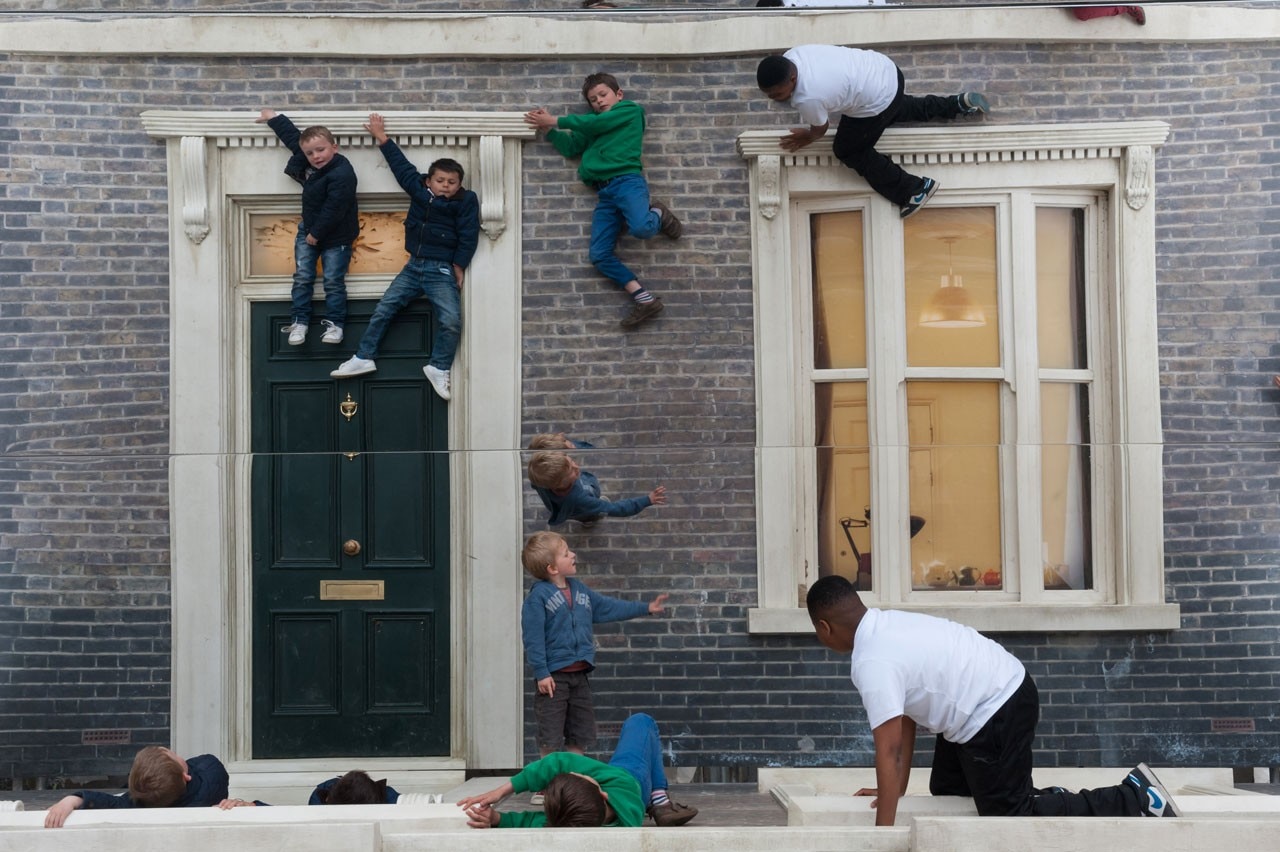 The project is accompanied by a multidisciplinary programme of events. On Thursday evenings and during weekends, there will be talks, film screenings, performances, tours and workshops exploring themes related to the project, including architectural history, urbanism, and perception, which are developed in collaboration with local organisations. Highlights include: walking tours of Dalston with local historians; east London storytelling; workshops and other onsite activities for families; live performances by local musicians and dancers; and screenings of feature films and videos by visual artists and community activists.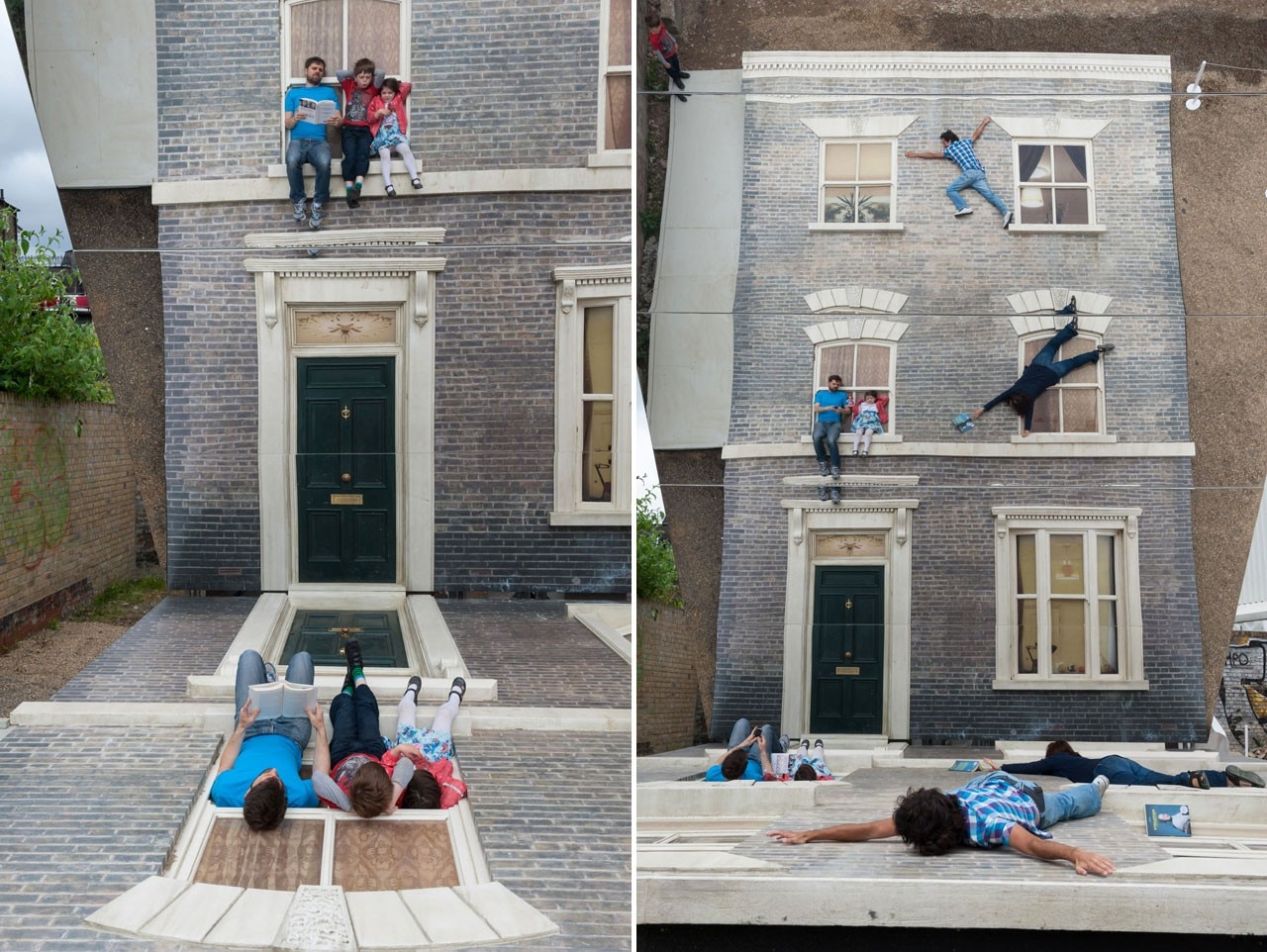 26 June – 4 August 2013
Leandro Erlich: Dalston House
1–7 Ashwin Street, Dalston, E8 3DL