There is an apartment in Le Corbusier's famous Cité Radieuse (radiant city) in Marseille, which is almost completely preserved in its original 1952 condition.
Appt. No 50 is privately owned and it is thanks to the generosity and passion of its owner/occupant that the place is made accessible to a wider public during the summer months of each year. As proof that Le Corbusier's visionary Unité d'Habitation has the same vibrancy today as when it was originally conceived the apartment is turned into a temporary stage for the ideas and works of contemporary designers.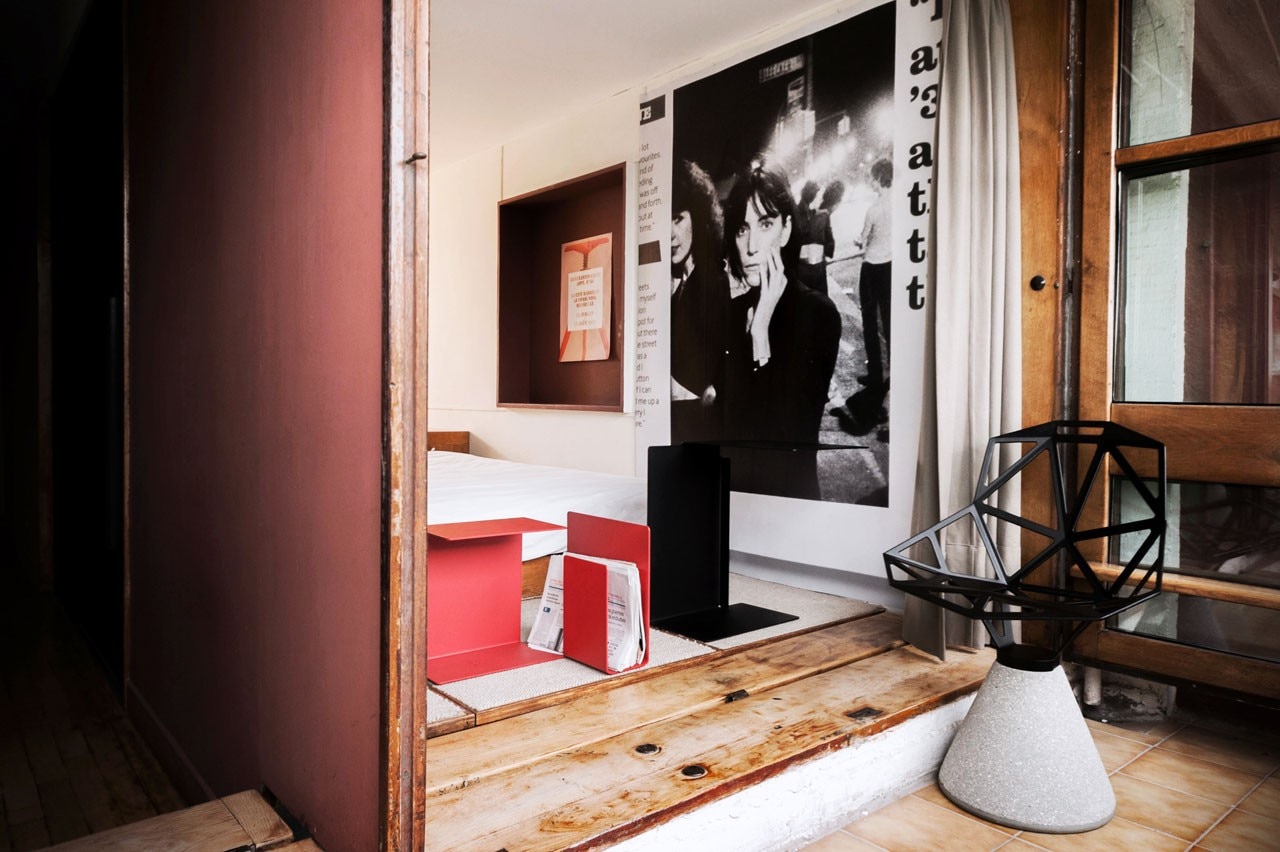 A short series of scenographic installations has been realized over the years; Konstantin Grcic's project is the third in line following Jasper Morrison (2008) and Ronan & Erwan Bouroullec (2010). Apart from placing a selection of his favorite furniture and objects Grcic decided to tag the walls of the apartment with four blown up scans from an original punk fanzine.
"The punk motifs are tempting a slightly devious link between two completely unrelated worlds: Le Corbusier's architecture and punk rock. Without forcing the idea of common grounds, I find that both have a rawness and uncompromising spirit which I have always found compellingly beautiful. Bringing both cultures together in this project felt most inspiring and, in the end, surprisingly fitting", explains the designer.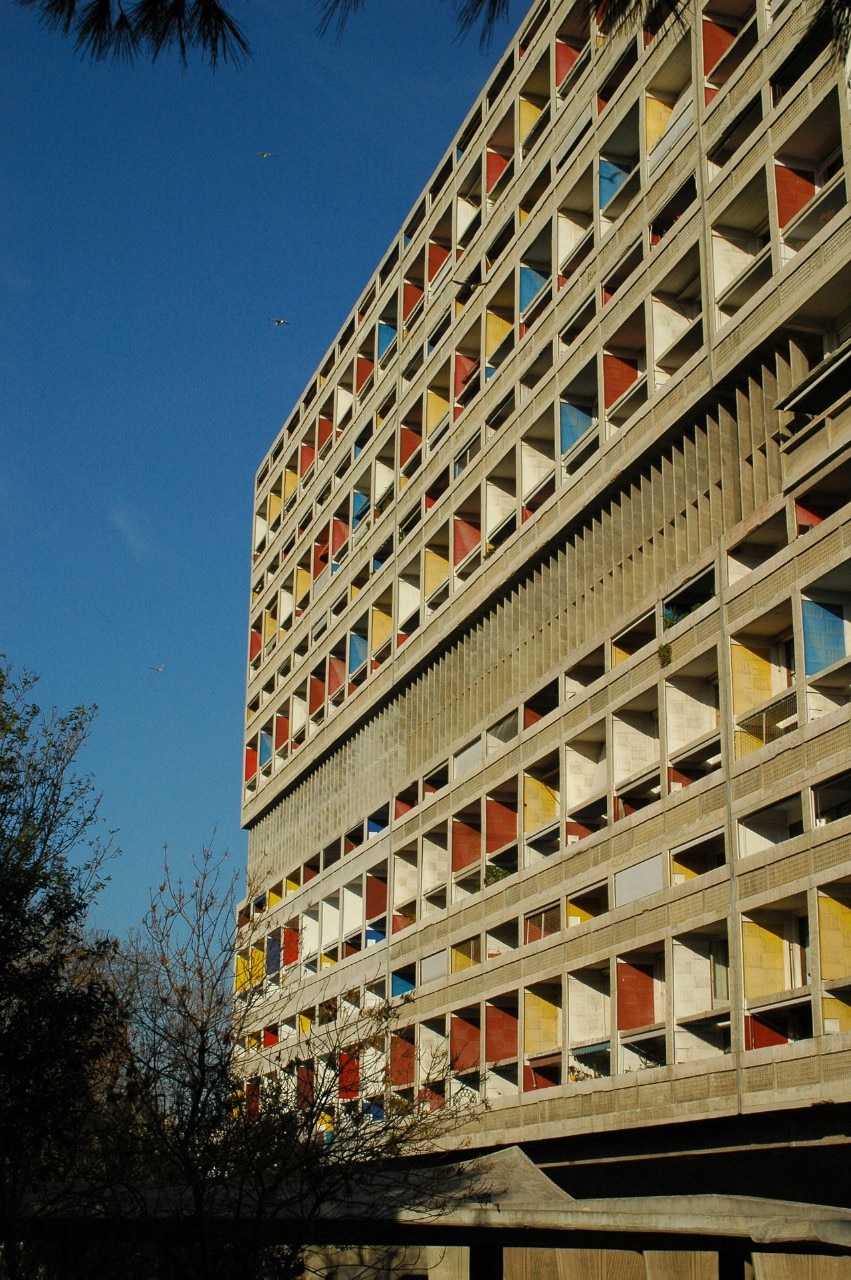 The objects in use are: 360° chairs (by Magis), Topkapi marble table (by Marsotto), Miura bar stool (by Plank), 2-Hands laundry basket (by Authentics), Pro chair (by Flötotto), Jerry stools (by Magis), Mayday lamps (by Flos), Medici chairs, side table and foot stool (all by Mattiazzi), 360° container (by Magis), Venice armchair (by Magis), Pallas table and Diana side tables (by ClassiCon), Myto chair (by Plank), Tip bin and H2O buckets (by Authentics), chair_ONE (by Magis). In contrast to Le Corbusier´s enigmatic color scheme of the interior, the intervention is kept in iconic red, black and white.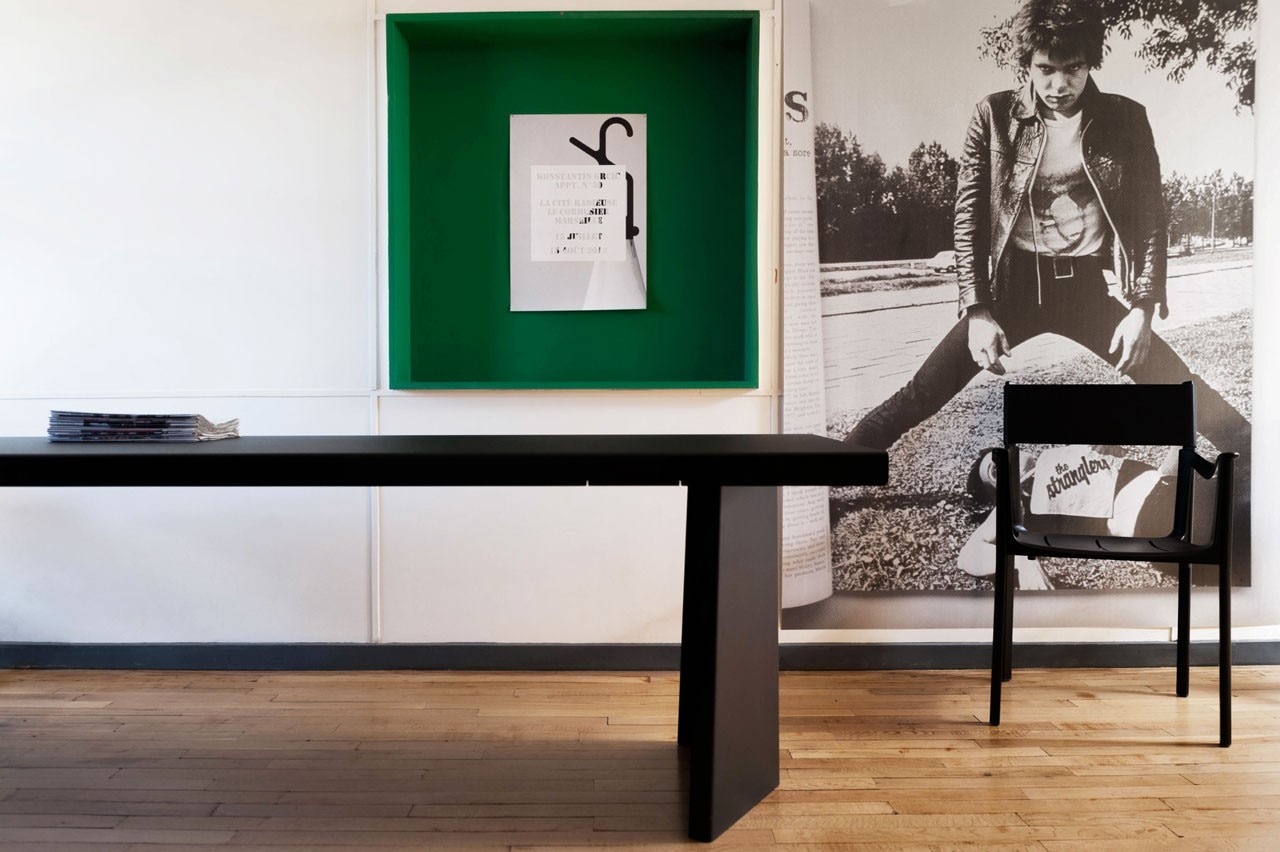 15 July – 15 August 2013
Cité Radieuse
Unité d'habitation
Le Corbusier Appartement 50
rue 280 boulevard Michelet, Marseille
Photo: Philippe Savoir & Fondation Le Corbusier / ADAGP