Glitch Fiction is the false error, the point of chute, the wormhole in the timeline, the what could have been. Glitch Fiction landed in Paris for the very first Paris Design Week at la Cité de la Mode et du Design to witness a chaotic Black Swan unfold, to feel the spitting heat of ash hit your high-heels in your living room, to have a machine generate your fairytales, to get caught in a thunderstorm of fish, to see your eyes, lips and skin lost in the fragments of others, to explore a new techno-social landscape through your ears or to imagine scientific rituals not yet explored. Glitch Fiction mixes activist and experimental designs in a real office of wonders. Dreams, nightmares, near realities and hyper fantasies meet in the middle to explore the implications of current and emerging technologies through the presentation of fictional scenarios, parallel worlds, extrapolated tangents, cautionary tales and design fictions. Inspired by science and technology the following proposals use design as a medium to speculate, be critical and stimulate debate around our human relationship to science and technology in our current, alternative and imagined future everyday lives.

The other volcano
by Nelly Ben Hayoun
"In order to make myself recognized by the Other, I must risk my own life" said Sartre. The Other Volcano imagines a love-hate relationship, a 'sleeping giant' in the corner of your domestic environment, with the power to provoke excitement with its rumblings, and also perhaps fear, if not for one's life in this case, then at least for the soft furnishings of one's clean and neat 'living' room. It is a project that domesticates the most violent of natural processes, addressing and reinterpreting different natures. A project that questions the domestication of nature for entertainment purposes. How would you deal with a live volcano in the middle of your living room? Would you be more popular because you share your life with a volcano?
Nelly Ben Hayoun is a creative director, experience designer and performer from France, living and working in London. She designs experiences for you to become an astronaut in the living room, generating dark energy from pigeons' eggs in the kitchen and colliding atoms in the bathroom, while a replica of mount St Helen's is erupting on the couch... Ben Hayoun graduated from the Royal College of Art Design Interactions MA course in 2009. The department, lead by Prof. Dunne explores alternative realities and possible futures that new technologies and science may hold.
Specimens of unnatural history
by Liam Young
The sun is setting on our idealistic and preservationist views of the natural world. The slow burn of evolutionary change, its endless generations, duplicating and multiplying with gradual mutation and variation is coming to an end. Now, as we stalk the strange and unfamiliar landscapes of robotics, bio technology and ubiquitous computing we are beginning to encounter a new form of engineered nature that we are not yet able to categorize. Catalogued as a collection of still lifes, stuffed and mounted taxidermy robots, curios, trophies and exotica 'Specimens of Unnatural History' is a near future bestiary that speculates the new relationships we may form with the designed creatures that will populate the cities of a day soon to come. They may be hopeful inventions or unexpected by-products, wondrous possibilities or dark cautionary tales. Here we gaze out across the near future population of our augmented wilderness.
Liam Young currently lives and works in London as an independent urbanist, designer and futurist. Liam was named by Blueprint magazine as one of 25 people who will change architecture and design in 2010. He is a founder of the futures think tank Tomorrows Thoughts Today, a group whose projects explores the consequences of fantastic, perverse and speculative architectures and urbanisms. Probing the urban and ecological consequences of emerging technologies Liam also curates events and exhibitions including the annual Thrilling Wonder Stories program and runs the nomadic teaching studio the 'Unknown Fields Division' at various universities throughout Europe and Asia. Each year the division travels to extraordinary landscapes to explore the Unknown Fields between cultivation and nature and spin cautionary tales of a new kind of wilderness.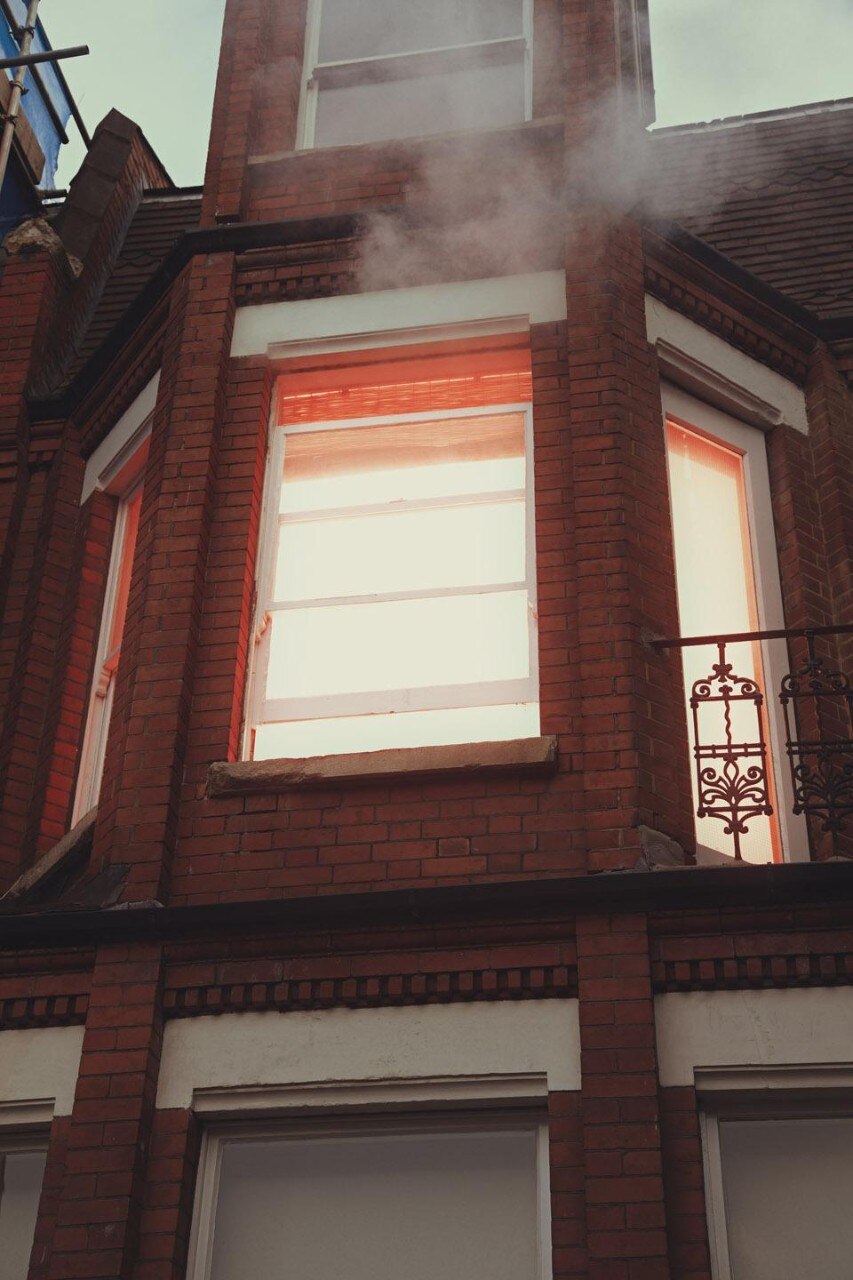 In search of our senses
by Ben Oliver
What lies in the space between everyday experience, what we have learned at school, the snippets of scientific discoveries in the media and the cultural mythologies that surround extrasensory perception? Documented as a series of photographs are a set of experiments that appear to have been, or are about to be conducted. The identities of both the conductors and subjects are kept ambiguous, waiting to be filled in by the viewer. While each experiment has been influenced by real world research, the lines between fact, theory and fantasy are not explicitly made clear. Can we imagine what these sensations would feel like without actually experience them? How do we decide if something is valid without direct experience or the reassuring words of a specialist?
A graduate of the Design Interactions MA Program at the Royal College of Art & the Graphic Design BA program at Central Saint Martins, Ben Oliver's practice spans multiple disciplines and mediums, primarily involving the creation of objects and images that give a physicallity to questions, desires and ideas. Playful, yet concept led the outcomes range from commercial projects to gallery works.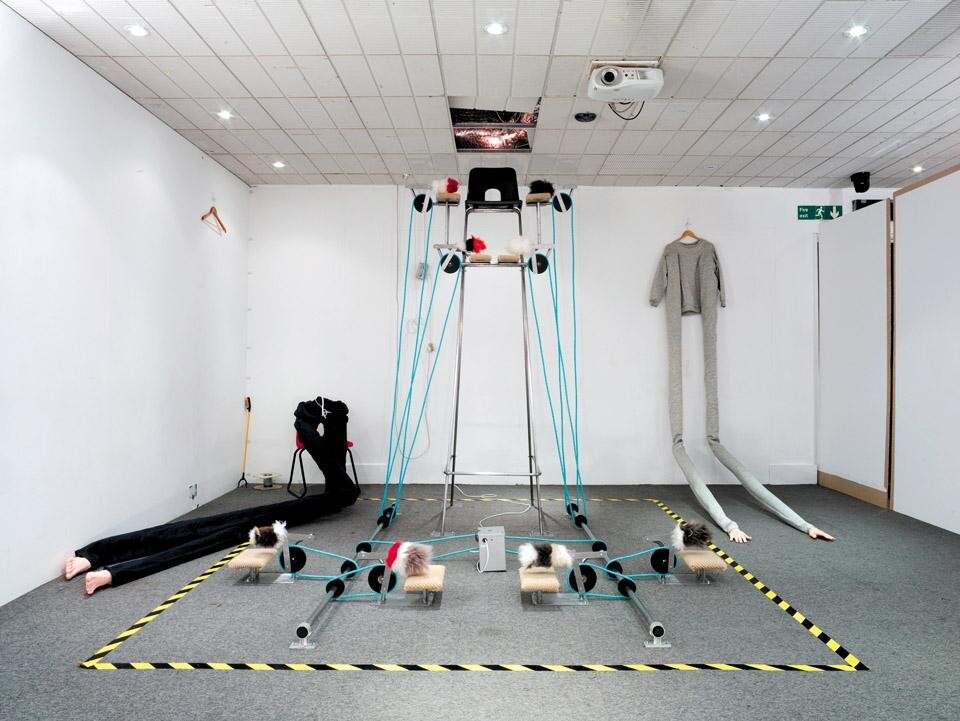 Not yet heard
by Gunnar Green and Bernhard Hopfengärtner
When computers learn to understand sound, they will not only enable a whole new range of applications but they will fundamentally affect the way we interact with our acoustic environment. Some devices might give us access to far more specific and selective hearing experience and at the same time we might become much more aware of the sounds we produce and what they tell about us. Not Yet Heard presents six possible applications for Machine Listening investigating a range of cultural shifts that could emerge around it.
Gunnar is a designer. Holding a MA in Design Interactions from the Royal College of Art in London and a Diplom in Visual Communication from the Berlin University of the Arts he co-founded the design practice TheGreenEyl. Gunnar divides his time between teaching, commissioned and self initiated work. He currently lectures at the Bauhaus University Weimar and the University of the Arts Bremen. His work has been screened and exhibited internationally including the Japan Media Arts Festival in Tokyo, Design Museum London, Jewish Museum Berlin, Ars Electronica in Linz and the New York MoMA. Gunnar lives in Berlin. Bernhard Hopfengärtner holds an MA in Design Interactions from the Royal College of Art, London and a BFA in Media Art from the Bauhaus-Universität Weimar. Hopfengärtner's work investigates the relationship between science, technology, and society, using various media including video, audio, programming, and installation. His work has been exhibited at, amongst others, the Wellcome Trust in London, the MoMA in New York and National Museum of China in Beijing.
Everything ends in chaos
by Ilona Gaynor
We are currently living in a period of recession, due to a grand pursuit of which the objectives lay in growth, profitability and pain avoidance. In such a complex network of agendas and hierarchies, it is impossible to predict any potentially harmful circumstances. As functioning humans beings, psychologically we are collectively and individually blind to uncertainty, and therefore often unaware of the impact that singular events can have on our lives: economically, historically and scientifically, until after their occurrence. ?– Nassim Nicholas Taleb coined this theory as Black Swan theory. Everything Ends in Chaos is an attempt to artificially construct a financial Black Swan. Positioned in hindsight, and told through a series of fragmented hypothetical narratives that have undergone various financial assessments; from investment bankers and insurance brokers to loss adjusters and risk strategists, drawing upon the practice of insurance with the means to investigate and underpin the moment at which economical fact becomes fiction and vice versa. "Narratives can create the comfortable illusion of structure in chaotic?worlds that are unfamiliar to us. My work largely consists of artificially?constructed spaces, systems and atmospheres navigated through fictional?scenarios as a means with which to intensify, fantasise and aestheticise?the darker, invisible reaches of political, economical and technological?progress. Grounded in rigorous research, consultation and collaboration,?my aim is to reveal these worlds by exploring the imaginary limits?within them both as critique and speculative pleasure."
Ilona Gaynor is a recent graduate of the Design Interactions MA course at the?Royal College of Art, she also holds a first class BA in Moving Image Design from Ravensbourne College of Design and Communication. Her work has been recognised internationally through various awards and publications including D&AD, Blueprint, We Make Money Not Art, Promax, Creative Review and the Oxford University Press. She is also the winner of The Ridley Scott Associates Award.
Facet
by Nicolas Myers
'Facet' is a digital mirror projection made up of different photographs that are reflected onto a composite image. Visitors to the exhibition stand in the work and a photograph is taken of them as the computer recognizes a face. Their features are then added to the composite face in the projection. A kind of digital skin graft, fragments of other people's faces are overlaid on our own. We peer then into this new 'person' looking for signs of ourselves, our features. If we recognize something, we are also confronted with our own dismemberment, and fracturability of our own representation.
Nicolas Myers's work, greatly influenced by his studies in graphic design and computer sciences, investigates the implications of digital technology through the filter of design. In a context where almost all physical objects, living organisms and phenomena are described in a digital manner his projects question the neutrality of these representations, while focusing on aesthetic and visual representations and interactive experiences.
Nicolas Myers recently graduated from the Design Interactions course of the Royal College of Art. He holds an MA in graphic design from the Ecole des Arts Decoratifs in Paris and a degree in computer science from the Pierre & Marie Curie University, Paris. He works and lives in London and had his work exhibited in the MOMA and in many others prestigious venues.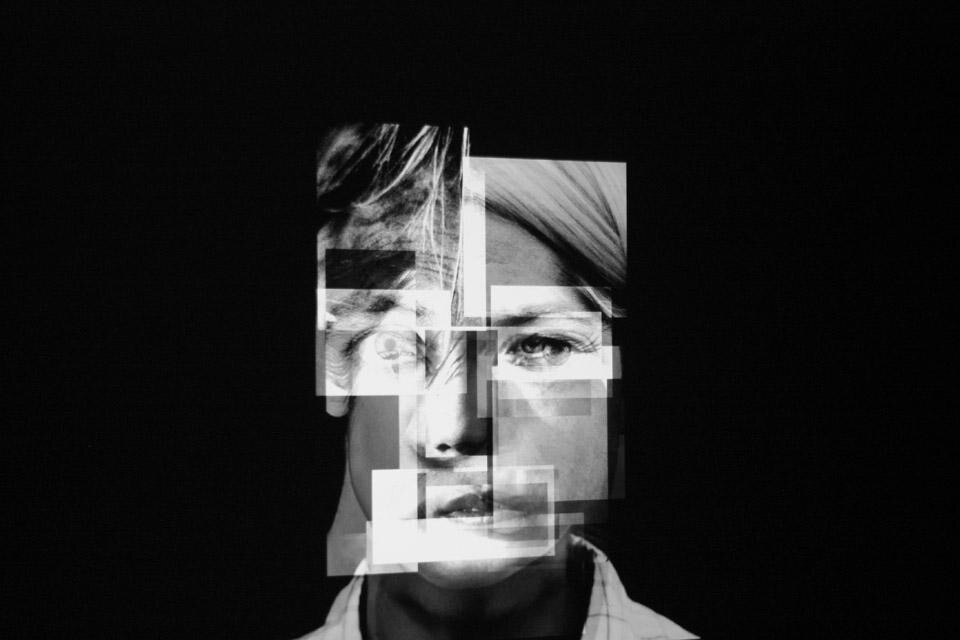 Merger
by Zoe Papadopoulou
'The Intel – Cyprus Merger' was conceived in February 2008 at the Royal College of Art in London, in response to a brief on "The Future of Money' from Intel. This project showed how the world's first merger of a country and a corporation might be possible, and even advantageous for both parties. For 2011 Paris Design Week, this project has been revisited in the light of recent bailout measures purporting to enforce the transfer of national resources to private ownership in Greece and Cyprus. This project now asks if the hypothetical balance of benefits remain the same, or if this is now an inevitable part of our future.
Zoe Papadopoulou is an artist and lecturer who lives and works in London. Her work creates engagement and discussion on emergent technologies by focusing on multidisciplinary practice, working with leading biomedical researchers, practitioners, and academics. Projects include "The Cloud Project" and "Nuclear Dialogues". Both projects enabled speculation on complex technologies bridge a public space not normally associated with these. From primary school fetes, to the Clerkenwell Design Festival, her work successfully helped viewers imagine what these technologies could hold for us in the future.
The infinite adventure machine
by David Benqué
TIAM is a proposal for a computer program which generates fairy-tale plots. While fully automatic story generation remains an unsolved problem for computer science, this project explores the links between imagination and computation. Tales and myths; the core narratives of human culture, have been transmitted for generations through various technologies and media. What new forms might they take through digital formats and Artificial Intelligence? Based on the work of Vladimir Propp, who reduced the structure of russian folk-tales to 31 basic functions, TIAM aims to question the limitations and implications of attempts at programming language and narrative. Because the program is unable to deliver a finished story, rather only a crude synopsis and illustrations, users have to improvise, filling the gaps with their imagination and making up for the technology's shortcomings. "Stories are the way we grasp information and integrate it within the context of our lives. In a world where science is progressing at an exponential pace, my practice of design aims to craft subtle and engaging scenarios at the intersection between science and society. Using a wide variety of media from three dimensional models to illustrations and video, and by collaborating with other disciplines, scientific and artistic, I aim to encourage the public to question and re-assess their relationships to science and technology."
David Benqué is a designer and researcher working in London, UK. He holds an MA from the Design Interactions department at the Royal College of Art and a BA in graphic and typographic design from the Royal Academy of Arts in the Hague, Netherlands.
The dimension dome
by Good Wives and Warriors
The Dimension Dome is an installation inviting the audience to consider both the microcosm and the macrocosm. Crawling inside the geodesic dome, the public experience a playful and thought provoking view of the universe. The macrocosm and the microcosm reveal the same patterns reproduced in all levels of the cosmos, from the largest scale universe to the smallest sub-atomic particle. The Dimension Dome is an accessible and light-hearted exploration of the wonders of quantum mechanics.
Good Wives and Warriors is the creative partnership of Becky Bolton and Louise Chappell, who met while studying at the Glasgow School of Art. Rebecca means 'good wife' and Louise means 'warrior', and together they create weird and wonderful illustrations and sprawling wall paintings. They continue to be fuelled by strange shared obsessions, scientific imagery, complex natural structures, patterns and the surreal, often resulting in large-scale collaborative works. They have exhibited across Europe, the USA, South America and Australia, and are currently based in London, UK.
The relativists clock
by Austin Houldsworth
On our densely populated planet competition drives us to strive for success and recognition; attempting to make a mark, wanting to justify the education we receive or the desire to have the perceived freedom which success can bring. When time becomes the antagonist to our ideas and the ever increasing expectations of success inhibits progress; How can we relieve that constriction and allow our minds to think and not worry. The relativists clock places each historical significant achievement within modern human history in order of age. That is; the age of the creator at the point of the significant discovery or achievement. When we analyse history in this way during all the 7 ages of man, someone, at some point in life, has done something astonishing. Perhaps everyone has the potential to create something brilliant - given the time.
Austin Houldsworth graduated from the Royal College of Arts with an MA in Design interactions; having previously studied Interactive Arts in Manchester – He strives to create solutions to the problems that are often neglected by industry; sometimes 'fixing' thing's which physically speaking, are not 'broken'. Houldsworth is also a freelance designer for Haque Design research London, visiting electronics tutor for the royal college of arts, product design course and curator of the 'Future of Money Design Awards' 2011 & 2012 sponsored by Visa Europe. In 2010 he was selected through an open competition to build the worlds first prototype fossilization machine called '2 million and 1AD' for the Tatton Park Biennial.
An exhibition coordinated and managed by Nelly Ben Hayoun Studio Visual Design and website by Nicolas Myers and David Benque