2011 marks the 150th anniversary of the Unification of Italy. Un'Espressione Geografica [A Geographical Expression] curated by Francesco Bonami, offers a composite portrait of the social, political and cultural panoramas of modern-day Italy, relating the marvelous contradictions that characterise a country in constant dynamic conflict between tradition and innovation, history and contemporaneity.

On August 2nd, 1847 the Austrian statesman Klemens Von Metternich wrote in a note addressed to Count Dietrichstein a famous and controversial sentence: "Italy is a geographical expression". The sentence reappeared the following year in the Neapolitan daily newspaper Il Nazionale, this time with a markedly negative connotation: "Italy is nothing but a geographical expression". As the revolutionary wave raged in 1948, Italian liberals provocatively embraced this definition and used it with a patriotic flair to stir up anti-Austrian sentiments among the Italian population.
Historians mostly agreed in acknowledging that Metternich's words were originally intended as a mere statement or fact, rather than as political criticism: the Austrian statesman noted that, on the political front, Italy was "made up of mutually independent Sovereign States".

This definition, "A Geographical Expression", inspired the Fondazione Sandretto Re Rebaudengo to reflect on the fact that today, in a globalised world where cultural and economic exchanges have erased the ancient concept of borders and boundaries, the geographical dimension of a country is once again gaining momentum.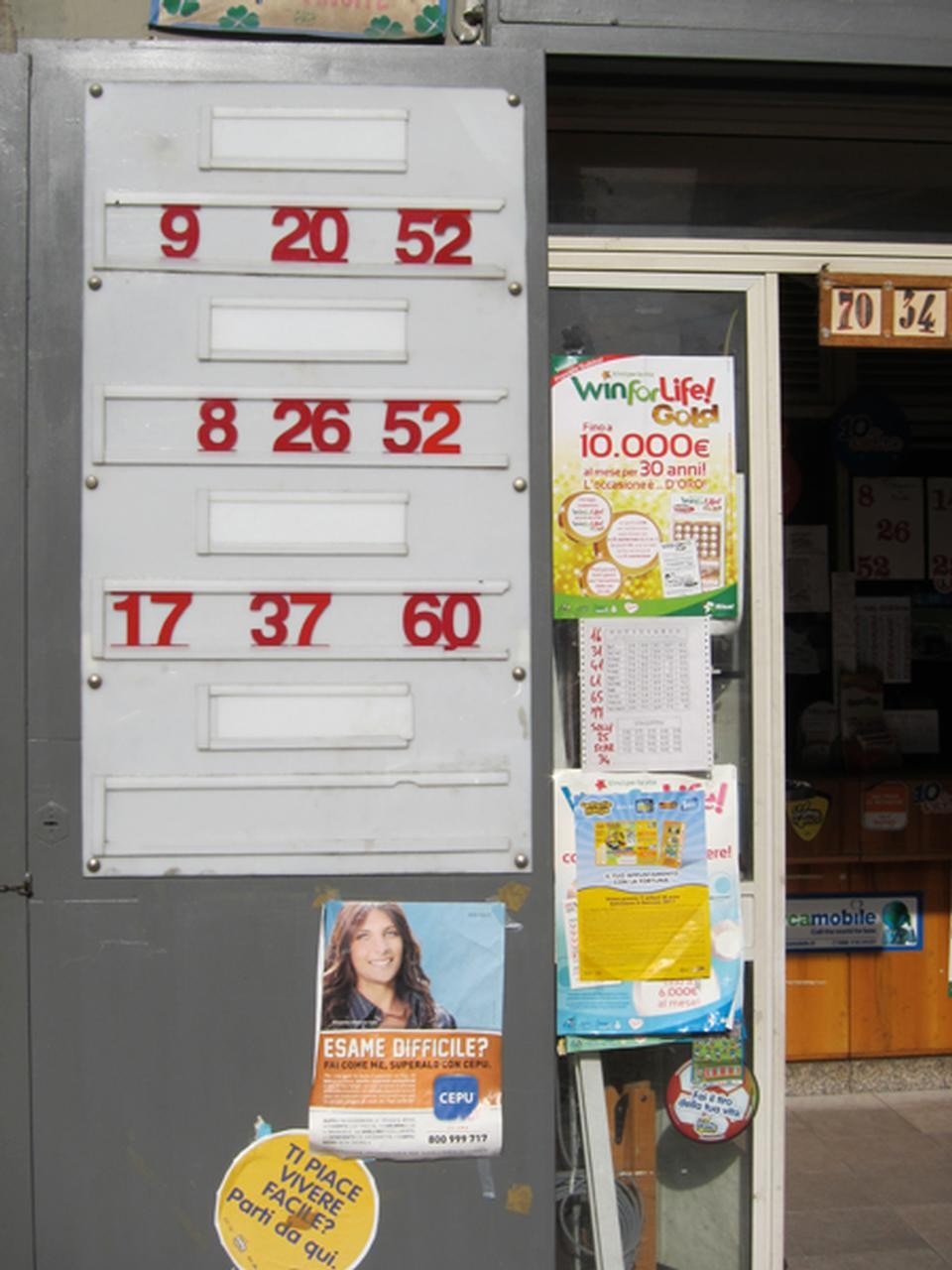 Un'Espressione Geografica presents the works of twenty international artists from around Europe and the United States countries tracing a journey through Italy, each in one of the twenty Italian Regions. Each artist will be escorted by a local who will aid the artist in the discovery of the regional territory, its identity and peculiarities. Like a modern-day Goethe, each artist will be called to investigate and to interpret, in his or her own personal language, Italy as it is today through the eyes of someone living elsewhere. Their journeys will take them to the most representative sites of each region and will allow the artists to get in touch with the rich heritage and the variety of Italy.
On August 2nd, 1847 the Austrian statesman Klemens Von Metternich wrote a famous and controversial sentence: 'Italy is a geographical expression.'
The peculiarities of each region will provide inspiration for new art works, intimately related to the places visited by the artists. After completing their explorations, the artists will be commissioned to create a new work of art that will be presented as part of the group exhibition at the Fondazione Sandretto Re Rebaudengo in Torino. The works will become like pages of a journal, turning the visitors to the exhibition Un'Espressione Geografica into contemporary voyagers. All the experiences, the stories, the sensations evoked by each Region will give the visitors a chance to look at Italy from new and unexpected points of view.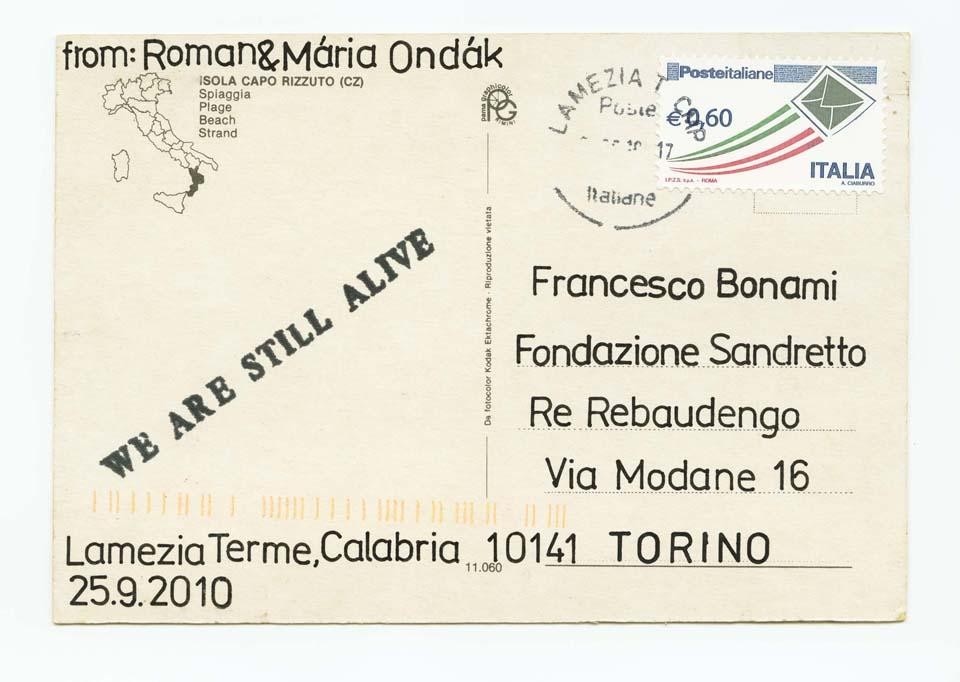 Artists and the Italian regions they cover:
Abruzzo: Michael Stevenson and Cornelia Schmidt-Bleek (New Zealand, 1964; USA, 1964; lives and works in Berlin)
Basilicata: Taiyo Onorato & Nico Krebs (collaboration started in Switzerland in 2003; they live and work in Berlin)
Calabria: Roman Ondak (Slovakia, 1966; lives and works in Bratislava)
Campania: Gabriel Kuri (Mexico, 1970; lives and works in Brussels)
Emilia Romagna: Andro Wekua (Georgia, 1977; lives and works in Berlin)
Friuli Venezia Giulia: Hugo Markl (California, 1964; lives and works in New York)
Lazio: Johanna Billing (Sweden, 1973; lives and works in Stockholm)
Liguria: Hilary Lloyd (UK, 1964; lives and works in London)
Lombardy: Ibon Aranberri (Spain, 1969; lives and works in Bilbao)
Marche: Markus Schinwald (Austria, 1973; lives and works in Vienna)
Molise: Ferhat Ozgur (Turkey, 1965; lives and works in Istanbul)
Piedmont:Victor Man (Romania, 1974; lives and works in Cluj)
Apulia: Isabelle Cornaro (France, 1974; lives and works in Paris)
Sardinia: Ulla von Brandenburg (Germany, 1974; lives and works in Paris)
Sicily: Katerina Seda (Czech Republic, 1977; lives and works in Prague and Brno)
Trentino Alto Adige: Tobias Putrih (Slovenia, 1972; lives and works in Boston)
Tuscany: Gintaras Didziapetris (Lithuania, 1985; lives and works in Vilnius)
Umbria: Ruti Sela & Maayan Amir (Ruti Sela: Israel, 1974; lives and works in Tel Aviv / Mayaan Amir: Israel, 1978; lives and works in Tel Aviv)
Valle d'Aosta: Sunah Choi (South Korea, 1968; lives and works in Berlin)
Veneto: Nathaniel Mellors (UK, 1974; lives and works in Amsterdam)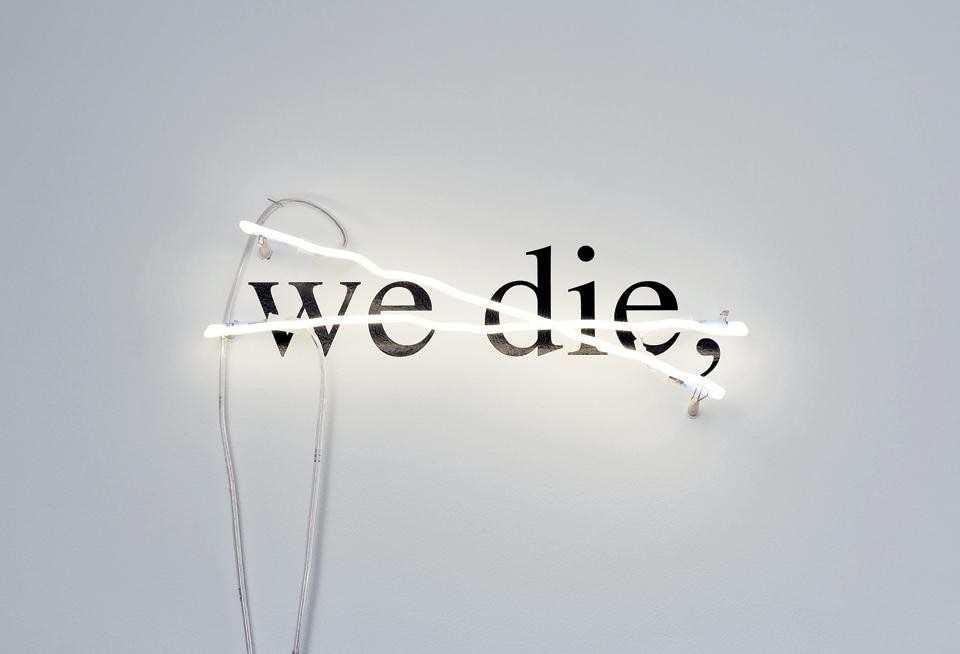 19 May–27 November 2011
Un'espressione geografica
Italian Unity and Identity in Contemporary Art
Curated by Francesco Bonami
Fondazione Sandretto Re Rebaudengo
Via Modane 16, Turin (Italy)