The Thursday of Salone is the day of parties, partly started yesterday evening with events such as Naturale Sintesi – an interweaving of electronic music, plants and light art – with masterly performances of 1970s synth tracks, and the traditional Design Parade in Piazza Affari.
Today, Ikea will offer a DJ set in Torneria Tortona, via Novi 5, Siemens will host a silent disco in Alzaia Naviglio Grande at Barcun de Milan and the annual Dancing Party by Matteo Cibic at Arizona 2000 in via Natale Battaglia 12.
Cocktails by invitation will be held at Marni in viale Umbria 42, Alcova at via Popoli Uniti 11 and Tom Dixon in via Manzoni 5.
As for the Fuorisalone, the queues are getting longer and it is better to attend the events in the afternoon.

Here are the five appointments not to be missed today:
Versace Home
American designer Sasha Bikoff and Canadian artist Andy Dixon create a psy-disco frame for the new Versace Home collection set up at Palazzo Versace in Via Gesù 12: pink, blue and yellow neon lights, palm trees and a universe of references, from Rococo to Memphis.
Different Bodies by KADK
The Royal Danish Academy made a case for diversity at their showing in the Isola Design District this week in via Pastrengo 7. Entitled 'Different Bodies' master students of design and architecture explored how we can build inclusivity into the hardware of society, allowing everyone to participate on equal terms. From the need for human touch to the ubiquity of body-shaming, projects drove home the message that there is no such this as one-size-fits-all design.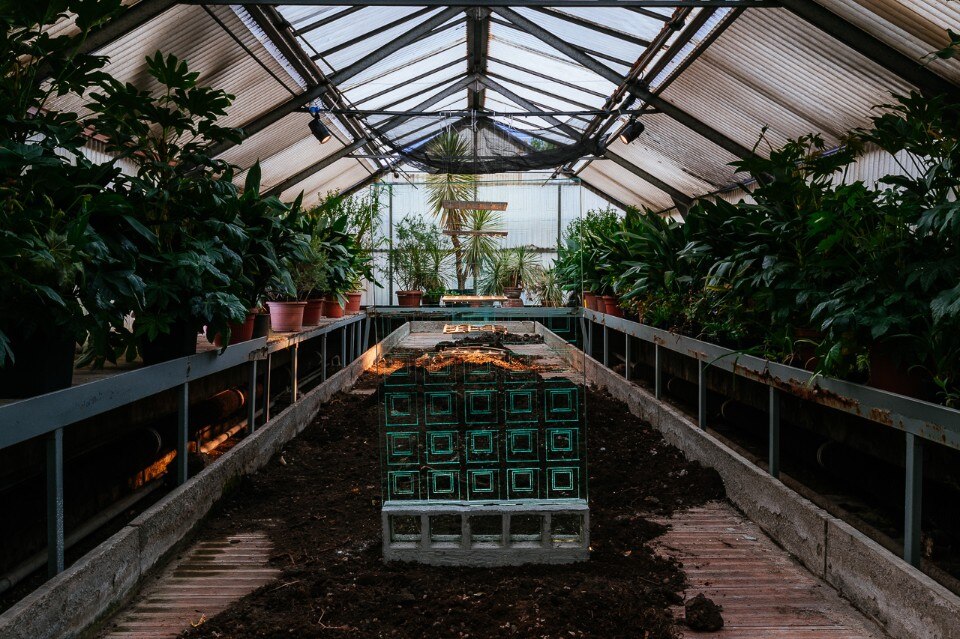 Casa degli Atellani
An exclusive setting, the Renaissance Casa degli Atellani in Corso Magenta 65 opposite Santa Maria delle Grazie, houses the equally exclusive collection designed by Dimore Studio for Dior Maison. There are 14 small objects for the home that translate the history of the French house into made-to-order ashtrays, vases, lighters, plates and trays in homage to the decadent taste of the early 1900s.
Issey Miyake
In the Issey Miyake showroom at via Bagutta 12, Dutch designer Jólan van der Wiel tells the story of the life of a drop of water through 700 metres of tangled acrylic pipes. A must see.
Dutch Invertuals
With "The Circle" Dutch Invertuals celebrate their tenth anniversary with an exhibition that combines works by emerging designers with milestones of the collective such as Architects of Identity (Edhv), Daphna Laurens, Raw Color, Martens & Visser and Jeroen Wand. The exhibition is located in the Isola District, at via Pastrengo 12.
Opening image: Versace Home, photo Andrea Raffin