"Cities are the great challenge of our time". Sofia Bordone, CEO of Editoriale Domus, welcomes the guests of domusforum 2019, dedicated to future cities and energy, stressing that by 2030 70% of the inhabitants of the planet earth will live in a metropolis. 
Walter Mariotti, editorial director of Domus, greets  the audience explaining how new models of architecture and design run alongside new models in the media. And he pops the question: what is energy?
Tommaso Vincenzetti, Brand and International Director Editoriale Domus and Tobia Zevi, Head of the Global Cities Desk of ISPI, present the research Urban energy - five dimensions to grasp the future of cities, which compares ten different cities according to three different factors: social, kinetic and ambiental energy. The final ranking shows five cities leading, Singapore, Toronto, London, Chicago and Milan, and the Buenos Aires, Shanghai, San Paolo, Lagos and Johannesburg, with Asia rising and South America going down. 
More inhabitants mean more energy (ISPI research)
Winy Maas resumes his year as guest editor at Domus showcasing some highlights from his run on the magazine and making a list of the present and future challenges of our world: dramatic climate change, drop of resources, differences in income, changing world orders, globalization, population growth, consuption of space, food, water, energy, oxygen.
How do cities respond to climate change? There are two strategies: adaptation or mitigation (Sandra Batten)
The British design critic and author Alice Rawsthorn gets on domusforum stage to illustrate how the means of design can help us face the emerging challenges of our world, shortlisting 4 projects related to the ecological and environmental crisis.
We all live in a posthuman city (Adam Greenfield)
Now it's time for the panel discussion Milan global city: institutions, finance and business towards a new urban paradigm. Speakers: Marco Alverà (CEO Snam), Umberto Ambrosoli (Chairman Banca Aletti - Gruppo Banco BPM), Giovanni Fosti (Chairman Fondazione Cariplo), Corrado Passera (CEO illimity Bank), Marco Tronchetti Provera (Executive Vice Chairman and CEO Pirelli). Moderator: Walter Mariotti.
In our culture we don't see energy as neutral, but we think that energy creates new energy. (Vandana Shiva)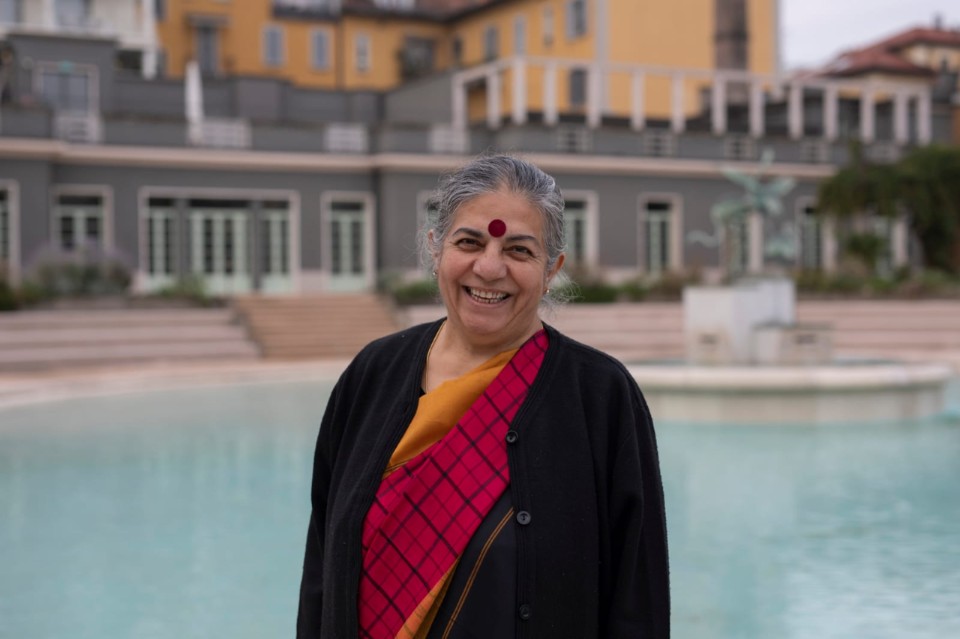 Every step of a disruptive food production is justified by constantly growing cities. (Vandana Shiva)
Walter Mariotti, editorial director of Domus, steps on the stage for the closing part of domusforum 2019. He reads the excerpts from the texts of two masters of thought: a contemporary one, Edgar Morin, who couldn't make it to the event, and from Pericles, leader of Athens, a city where foreigners are always welcome.