Vibram has recently launched a new project that will finally allow customers to fully customize their pair of shoes. However, the classic cardboard box will contain a package that includes the first ever sole of the brand, the Carrarmato, and a kit consisting of pieces of leather, laces, and fabric: everything you need to manually put together the shoes, without the use of glue.

The Carrarmato sole, available in three colors and two eco-compounds – Vibram Ecostep EVO, composed of 30% recycled rubber, and N-OIL made of 90% natural materials – is the starting point to begin the customization of a project. The upper, on the other hand, is made of Evolo suede, a brand of the historical Tuscan tanning company, produced starting from the recovery and regeneration of suede processing waste.
Moreover, the different colors of the leather and laces allow customers to mix and match the various options.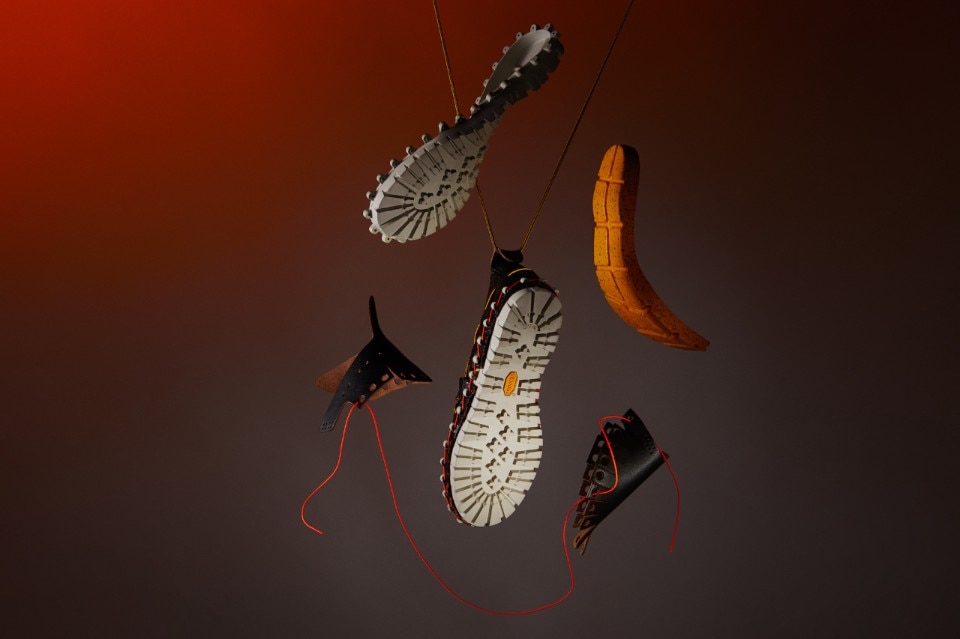 Inspired by low-tech and the do-it-yourself process, the Italian company, a leader in developing and producing high-performance rubber sounds, thus pushes the wave of innovation in a continuous dialogue between design and experimentation.

But the company seems to have big plans for this do-it-yourself kit: "this is just the first step of Vibram Component, a work in progress that could be prone to further evolutions and variations, both in terms of collaborations with brands and designers and in terms of the technology of the actual sole".