Only in its third year, the annual Beirut Design Fair has provided an exciting platform to showcase the multi-talented aptitudes of Lebanon's designers. And, with product design only offered at two of the country's universities, and both of these programmes being relatively new, most of this year's furniture pieces were designed by trained architects and interior designers who have turned their hand to functional objects.
One of these is George Geara, who studied architecture and industrial design in Beirut and Madrid. "Even in the past, architecture used to be the basis for designers," he says. On his booth stood an extra-length drinks trolley and a modular table in marble, American walnut and copper. A leather-and-wood handbag was also displayed, while a colleague wore earrings conceived by Geara, proving his ability to design across disciplines.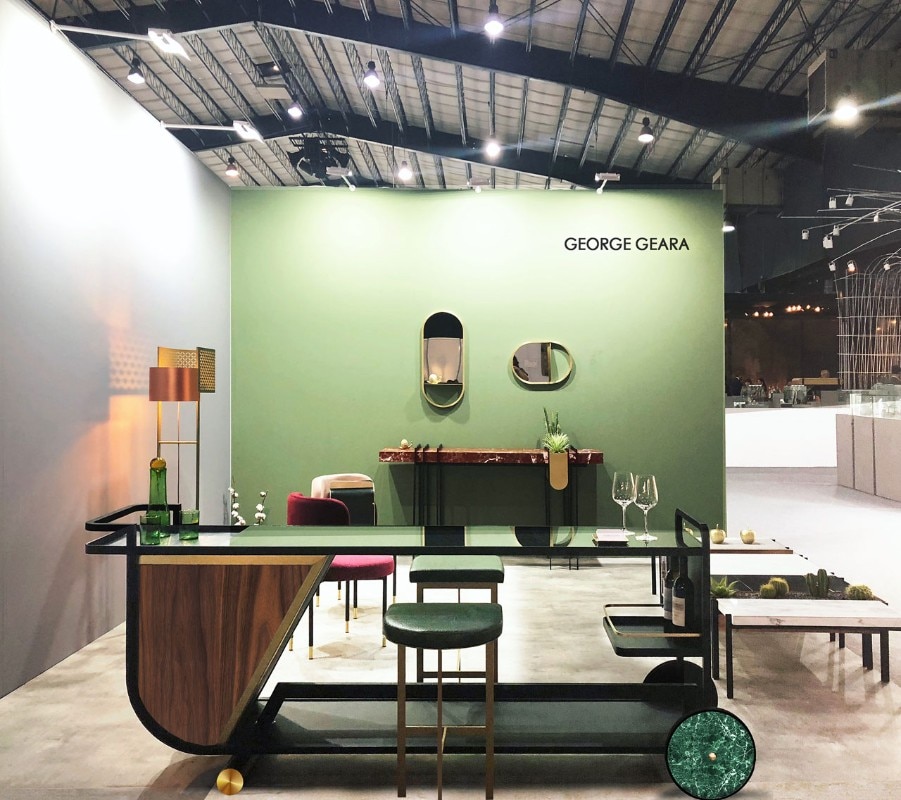 Geara likens product design to zooming in to the details that one has mastered as an architect. "It's like wanting to show off the perfection of architectural detailing in an object," he explains. Geara returned to the fair for the second time, based on a successful exhibition last year, which resulted in over 50 orders for the table he had on show.
A fellow architect making his debut this year was Samer Bou Rjeily, who walked away with the fair's 2019 Talent Award for his central library table that highlights Lebanon's unfortunate affinity for demolishing historical homes and architecture in favour of modern glass-fronted developments. "It's meant to remind people of what we're losing," he says of the hefty table made from 4.3-metre-long cedar kotrani beams once used to support an old building. He dipped these in liquid metal to freeze them in time, preserving the noble material in its current state forever. "Fairs like this allow you the freedom to show your talent," he says, grateful for the opportunity to be able to step away momentarily from following clients' architectural briefs.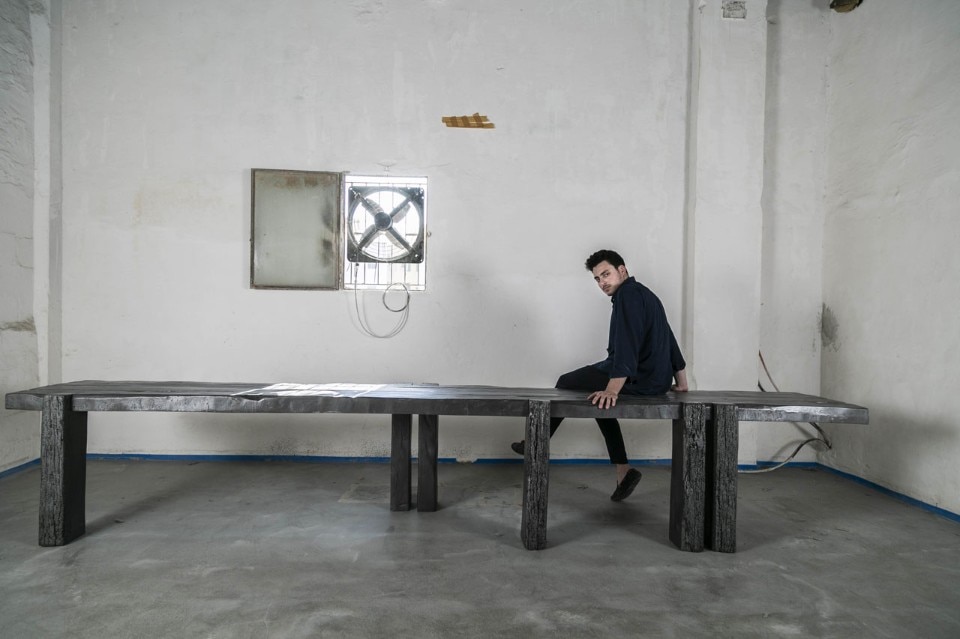 Roula Salamoun, who has been practising as an architect for 12 years, has, too, approached building materials in a novel way. Through a collaboration with Lebanese design platform House of Today, she's produced a console and mirror in ultra-high-performance concrete. "As an architect, you think of materials and execution differently," she says. Salamoun is enjoying this sideline foray into furniture, as it allows her the opportunity to develop and experiment with ideas, techniques and materials many times, in various ways – an aspect that architecture, at its grand scale, cannot afford to offer.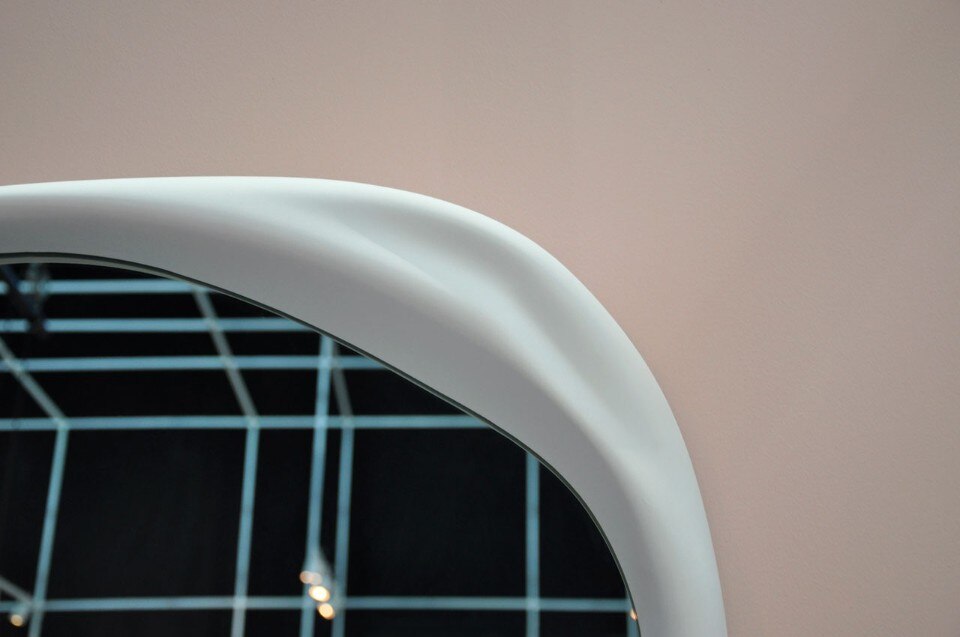 Another designer who returned to the fair for a second time was Ziad Abi Karam, an architect with two masters degrees – one in restoration, and another in landscaping. Although he runs his own architectural practice, he launched Mawsam as a separate product brand in 2018. "You never do one thing in Lebanon," he states. He intends to show completely different designs each time, in line with the meaning of 'mawsam' (Arabic for 'season'), while following his inclination to portray traditional ideas in a modern way. This year's collection of bright red-and-blue seating of oblique planes and angles, woven together with 'scoubidou', is an ode to French architect Claude Parent's book Vivre à l'oblique.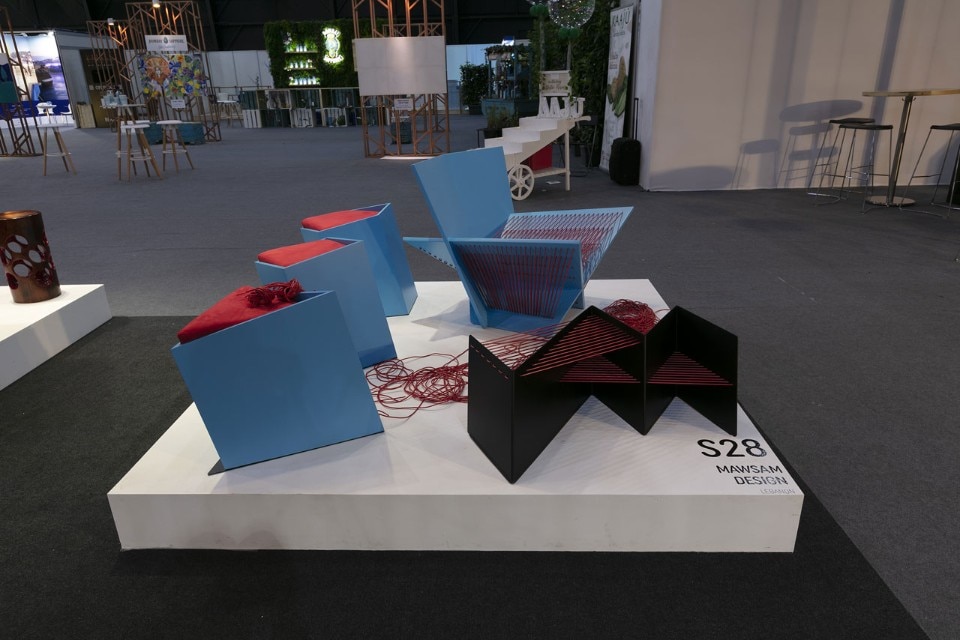 Abi Karam, who worked in retail design before a three-year stint as design and product manager for Lebanese stalwart designer Nada Debs, sees Beirut Design Fair as the ideal exposure and jumpstart opportunity for a new business such as his.
Fair founder and director Guillaume Taslé d'Héliand is proud of the platform he and his team have created for Lebanon's relatively new market of design, this year featuring over 40 designers from the region as well as visiting studios from Belgium. "Most of the designers invented new pieces for the fair," he says, "so people really got to discover things that have never been seen before. Visitors expect discoveries, and they happen!".