Nothing we see in Avatar exists. However, it all needs to respond to an internal logic and to cinema – the realm of what is seen – for it to look realistic. The logic is design.
Unlike many other movies set in different worlds that make extensive use of visual effects, Avatar aimed and aims to create this 'other' world of its own in such detail as to need a consistency in the cause-effect relationships of each element.
Building a fictional world as if it were a real world, imagining in broad terms its biology and physics and how they might affect the characters' action and thus the plot. And do everything backwards, starting with the plot and the needs of the characters.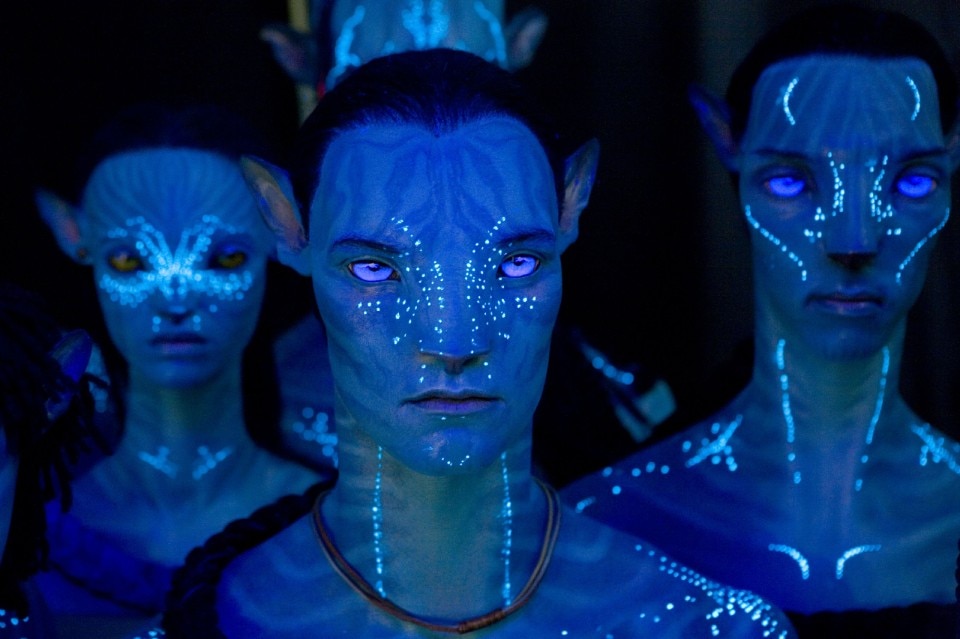 Avatar was released in 2009 but in the mind of James Cameron – its director and screenwriter – it has existed since 1994. In that same year he had written 80 pages of treatment for a movie to be released in 1999. However, the technology was not even close to what Cameron envisioned for his movie, with that level of visual effects and photorealism. Therefore, Cameron himself worked for the next 15 years in order to create the technologies his movie needed to be realized. As if in addition to the car, he also built himself the road to get where he wanted to go.
It was not until 2005 that technology had clearly reached a point where he could create what he had in mind. Therefore, he starts to conceive the world of Pandora, inhabited by the Na'Vi – the alien species central to the movie. He conceives it alone, including sketches. Then he sets up a special team of designers to refine his vision. In this way, several years of development through drawings, sculptures and computer creations led to the digital creatures. In the same way that George Lucas built the cities in Star Wars, that is, with increasing attention to the function of each building when approving its design, so Cameron thought about the creatures in Avatar.
The design of Avatar – as well as its architecture – and consequently the more advanced and refined design of the sequel Avatar: The Way of Water, is functional. First the utility and service that a creature or plant has to perform is conceived, and then their design. The latter is thought out in order to fulfill their function. This is in a sense the idea behind Darwinism. If an animal has six legs, it will need to conceive how it can 'work' and what the six legs are for so that they can be animated as it walks. In order to do so, it is fundamental to understand what the rules of the planet it inhabits are.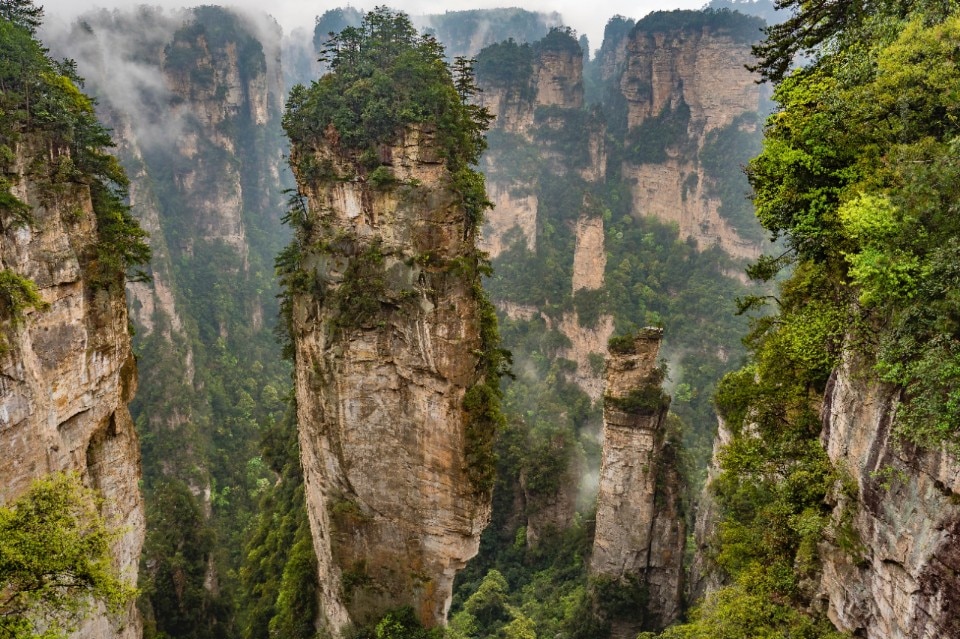 Pandora has a lower gravity than Earth, stemming from the presence of several moons. This was the first decision, the one everything descends from. It could have been forced even further and moved further away from the laws of Earth's physics, but it would have involved even more work and forms of animals and plants even more distant from those we know.
In fact, plausibility of design has always been a key point for James Cameron. Historically, implausibility has never been a problem for cinema. Quite the opposite, this is exactly famous for creating regardless of realism (beyond the bare minimum) or plausibility. Conversely, James Cameron – the first modern filmmaker in the 1990s – has always known that creating a world to set multiple movies, spin-offs and so on in, makes sense and can stand the test of time if it is complex and coherent.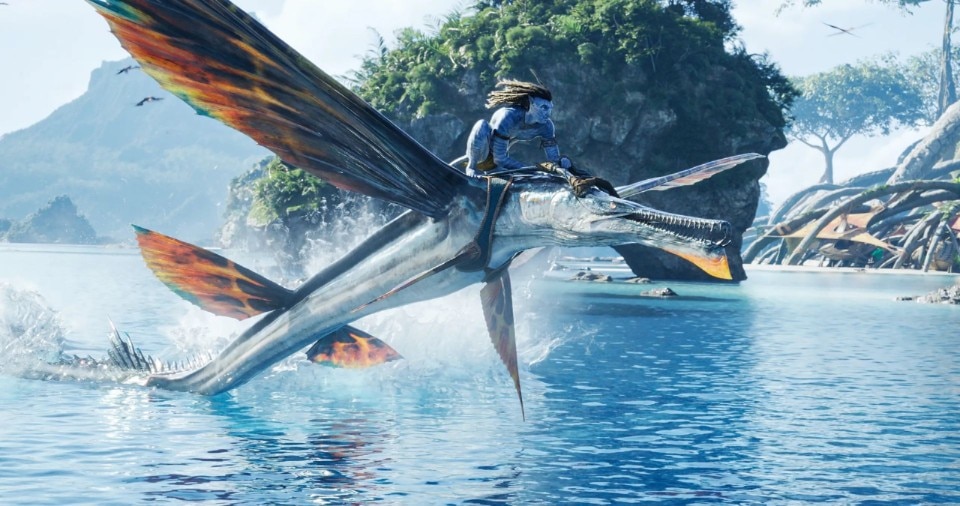 For instance, one of the creatures in Avatar: The Way of Water, the ilu – the aquatic horse the characters ride in the movie – had been created for Flight of Passage, the attraction at Disney World. The creature is of crucial importance in the movie and was not in the first Avatar. The ilu was designed to be so consistent with the physics and biology of Pandora that it could then show up in the second movie years later. 
It is a concrete demonstration of how the creation of a world for a franchise is not confined to movies alone, but can then expand elsewhere. Having the same visual effects studios obviously helped in the material, or rather digital, creation of the creatures – the WETA (the Lord of the Rings one) partnering with Industrial Light & Magic (founded by George Lucas).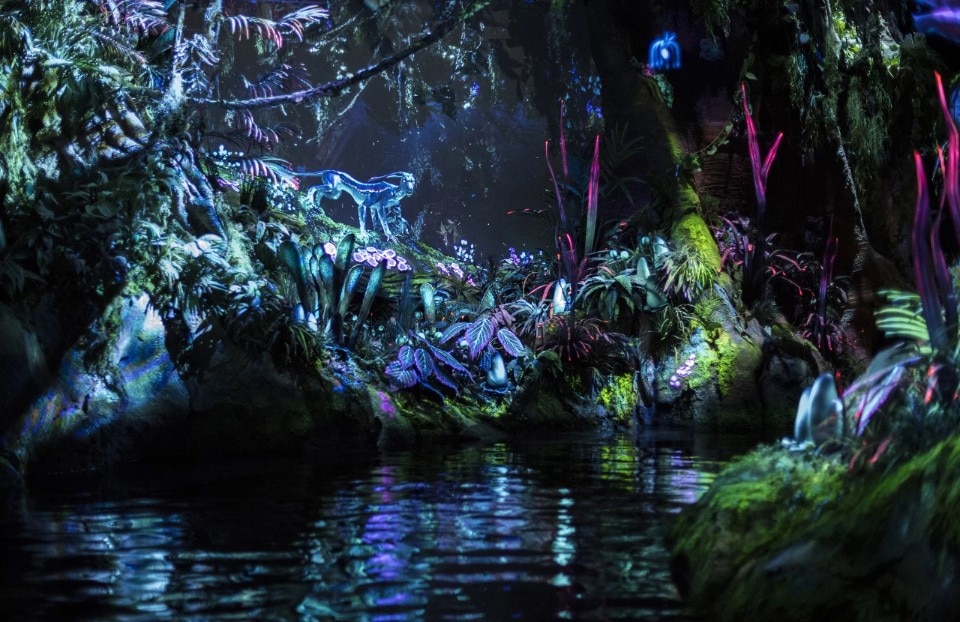 Pandora's fauna has amphibian-type skin and gills similar to each other. Humans are unable to breathe on the planet precisely because they do not own them. The creation of the Pandora's animals was inspired by poison arrow frogs for their skin quality and bright colors. Everyone on Pandora has an amphibious semblance, even the birds. In the first Avatar we see how very large birds – the banshees – are able to fly without feathers, carrying really heavy beings such as the Na'Vi. This choice comes from the idea of working on a planet with lower gravity than ours.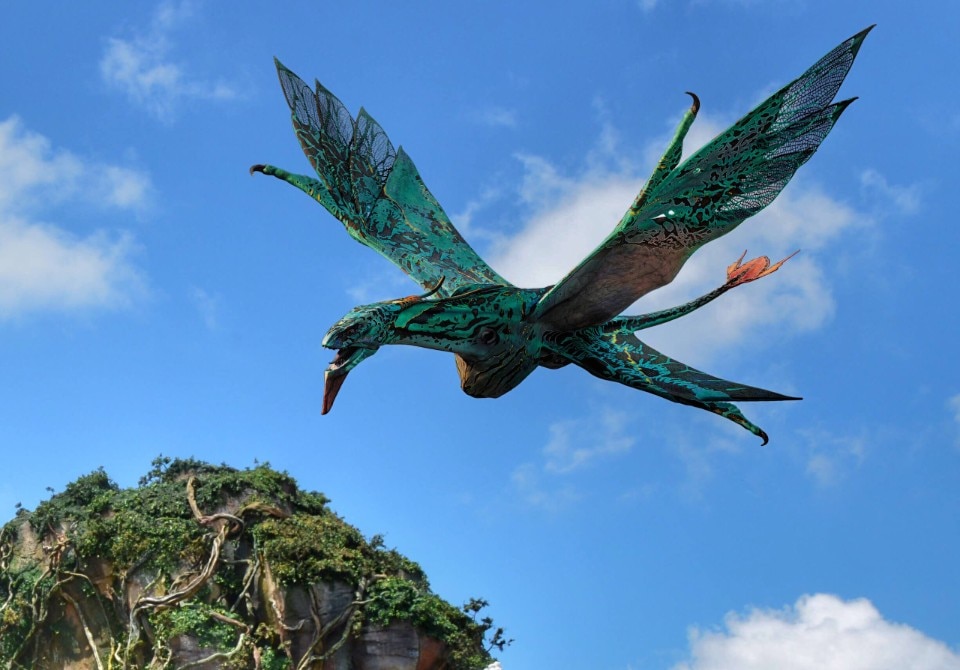 The banshees were designed in every aspect so that they would work. They were created to have their own way of landing and taking off, to fly and look coherent. This work involved engineers teaming up with designers. Like everything else, banshees were designed backwards, starting with what they were supposed to be able to do – looking believable and carrying Na'Vi – and proceeding backwards by envisioning what was needed. The process resembles that for aircraft design. Industrial design principles applied to living creatures.
That is the reason the Na'Vi unique specifications resemble technological interfaces. For instance, the tail that connects to the tails of other animals via a system of animated filaments that intertwine as electrical wires looks like a male-to-male interlocking socket. The exchange of information that occurs once the tails are joined makes the comparison even more real.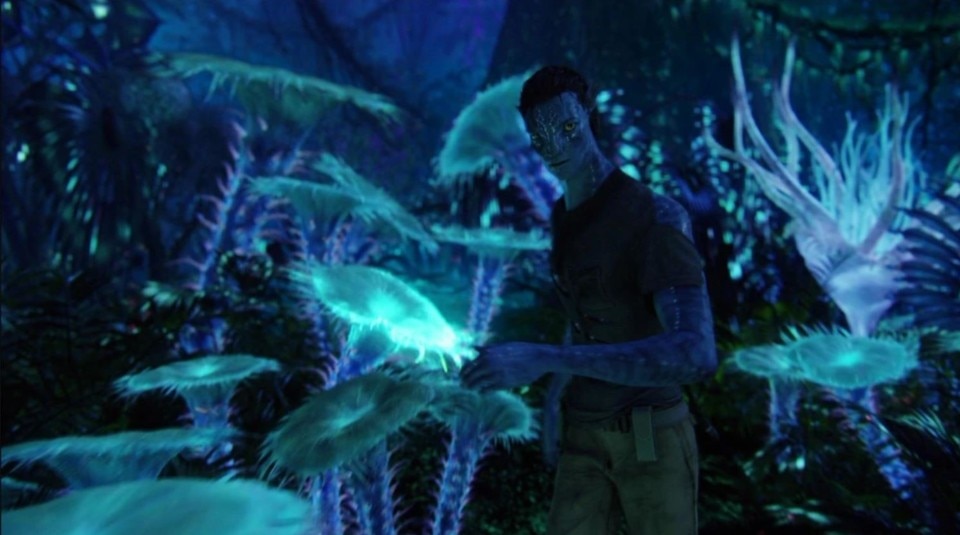 Same goes for bioluminescence – a biological principle that allows the creatures of Pandora to emit light. In the movie, bioluminescence illuminates entire scenes and is very useful to give a unique look both to environments and to scenes of particular tones. Cinema is lighting in many ways, especially when it comes to infusing certain feelings into scenes. Bioluminescence creates special colored lights – particularly fluorescent colors between blue and fuchsia – and all from the creatures themselves. As in interior design, the creation of hidden or unexpected points of light is functional in the design of environments different from others.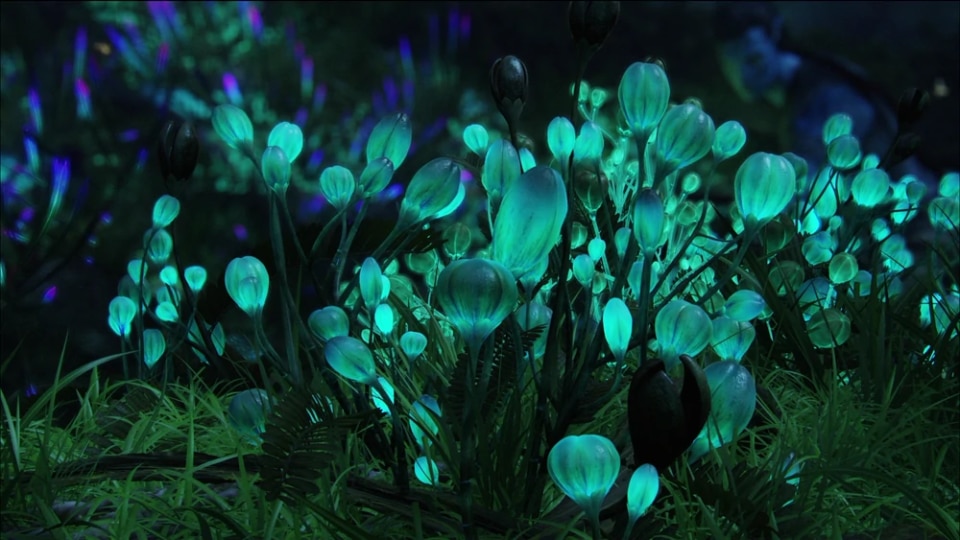 Therefore, Pandora's flora and fauna emit light and can stop or lower their lighting in order to protect themselves from predators. There are bioluminescent mosses that light up only when touched, and there are plants that can emit different colors. Along with the rest, lighting has a narrative sense as well, and that is where it comes from. However, it was required to draw inspiration from organisms that really exist in our world for this to be possible. For instance, the dinoflagellate, a microscopic alga with its own form of bioluminescence activated by shifting, a lighting that fades when the driving force that activated it lowers.
Combining real features of real organisms with design and narrative needs creates consistency – a form of coherence that runs through design and sound design, behavior, origin and nature of the creatures. All details that the viewer does not know but that create the foundation of a world that precisely because of this perceived consistency rings true.
Opening image:

Screenshot from the official teaser trailer. Avatar: The Way of Water.